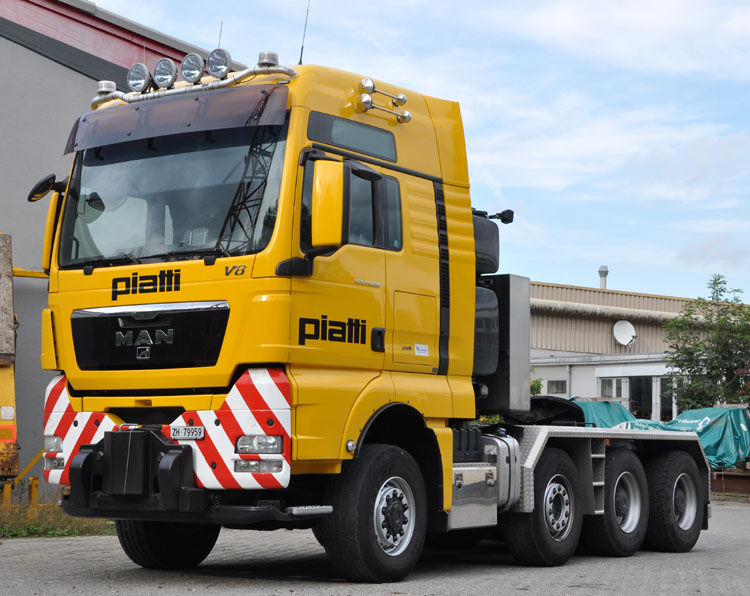 After the MAN F2000 41.604 8x6 was taken out of the fleet, a replacement had to be found. Piatti found it in this MAN TGX 41.680, also in 8x6 layout.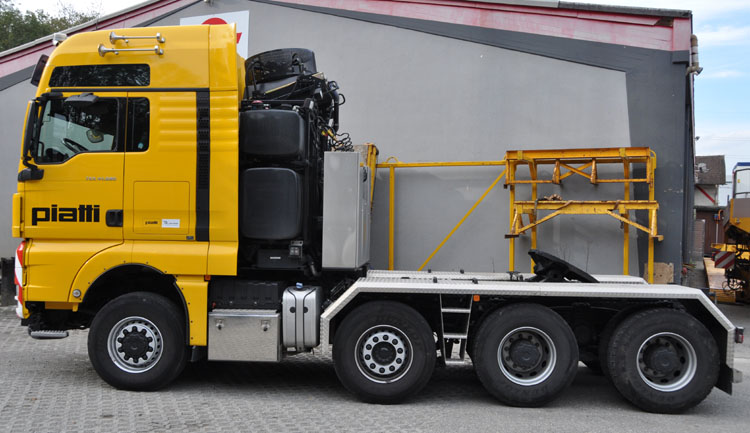 This truck is also a conversion done by Toni Maurer, only this time the base machine wasn't a 8x6. The base machine was the 8x4 TGX heavy duty tractor, as that is the only availble version from MAN. Maurer has cut the from in two pieces, the front part with the tower and cab was placed higher so that the driven front axle could be mounted. Also a transfer box was installed in the chassis. A better description of the conversion can be found here, on the TGX 41.680 of Senn. It all looks very clean, which is why you wouldn't recognize it to be an 8x6 at first glance.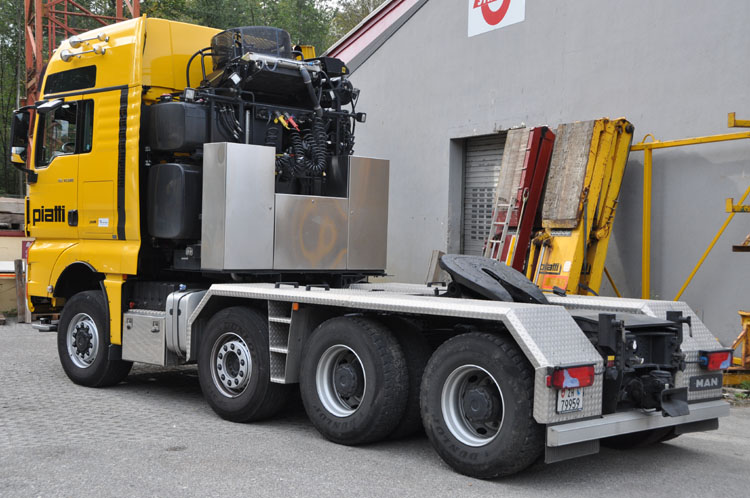 The advantage of this method of conversion is off course the chassis height for the fifth wheel, this stays low like the normal trucks. This means that this truck can be combined with the regular trailers in the fleet. This unit also has a rear mounted drawbar coupling for pulling operations. The side of the chassis is filled with an Ad-Blue tank and a small toolbox.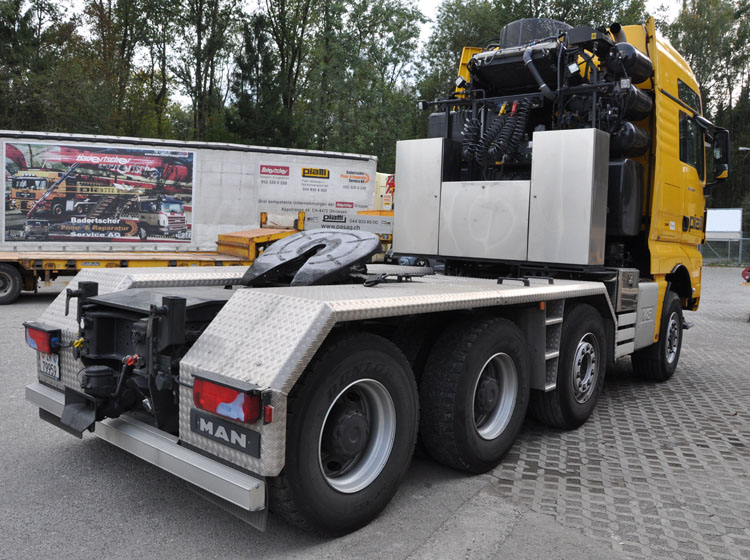 At the end of the chassis we see 2 small colums, they can hold a ballast box in case the truck is used to push or pull a heavy transport. The rear of the tower was covered by wall of toolboxes. The tower itself is similar to the regular ones seen on the TGX units.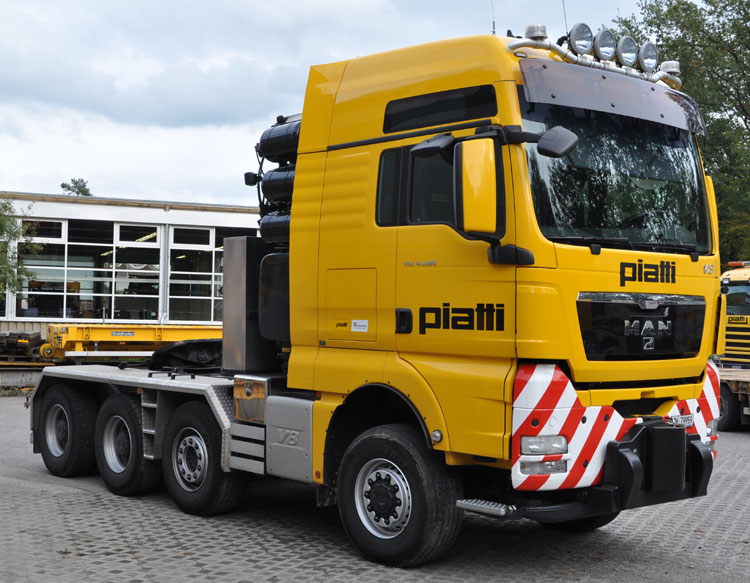 This side has gotten a small toolbox. This tractor also has gotten the heavy front bumper, so it can also push heavy transports.
Back to the MAN index