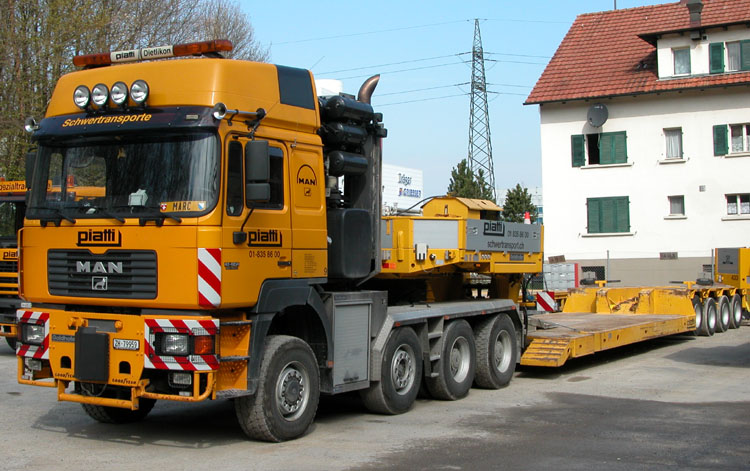 This is the MAN F2000 41.604 of Piatti. This truck isn't in Piatti's service anymore, these pictures where made in 2004. Here it is coupled to a 4-axled Goldhofer lowloader.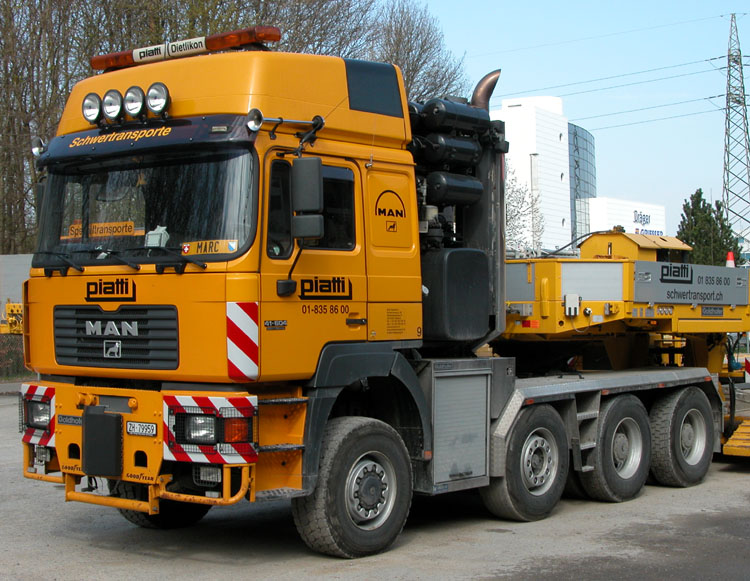 The tractor has got the high XT cab and came from the Vienna ÖAF factory as a 33.604, meaning it was originally a 6x6 unit. Toni Maurer converted the chassis to a 8x6 by adding a steering 2nd front axle in front of the tandem. The front of the truck has got the heavy bumper which allows to push heavy transports.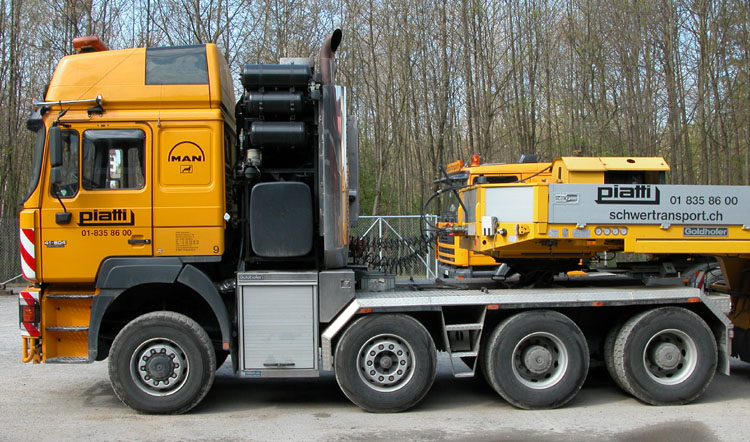 The wheelbase is set because of the 6x6 drive. The transfer case hangs in front of the tandem, the driving force is divided from there to the front and the rear axles. The 8x6 drive also gives the high chassis height. At this side the empty space was used to mount a big toolbox.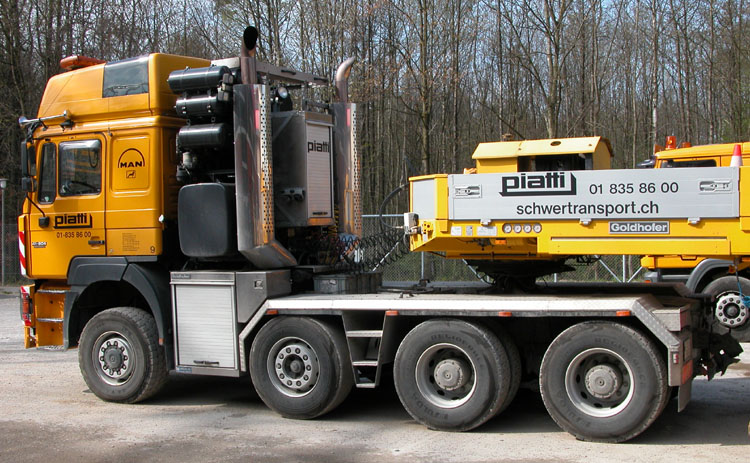 The tractor can also be used as a ballasted puller, as it is equiped with a heavy drawbar coupling at the end of the chassis. The pulling is force is generated by a 18 liter V10 engine that produces 600 hp, that is than transfered to the wheels via a ZF WSK 440 torque converter and a ZF gearbox.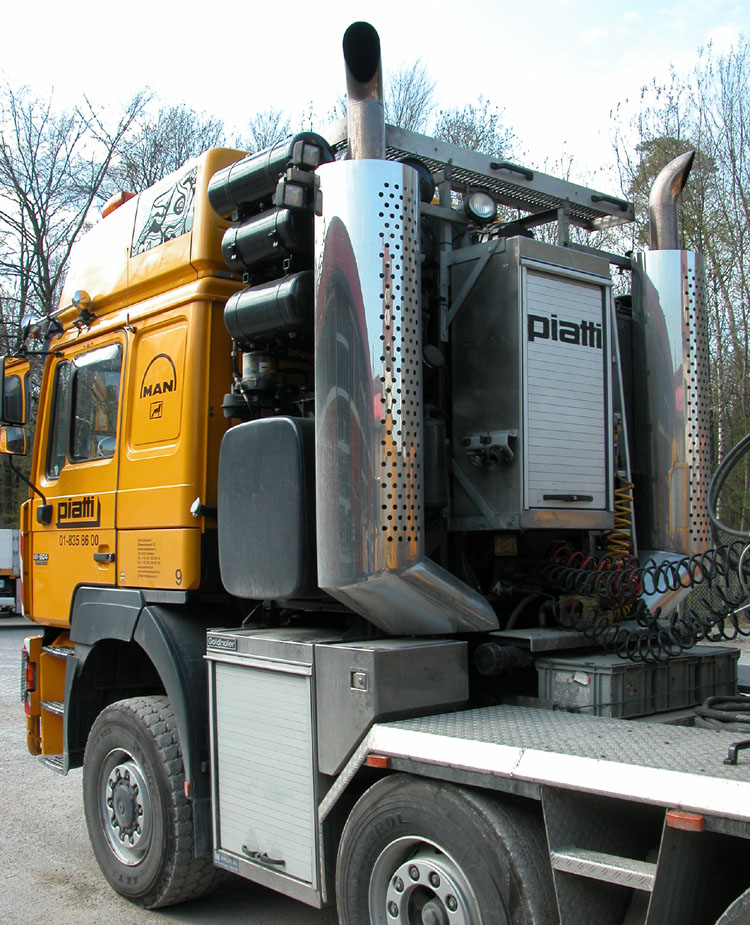 The dieseltank is mounted at the bottom of the tower, above it are air-barrels and behind stand the mighty raised exhausts. Unfortunately those exhaust dont come with the new TGX series anymore.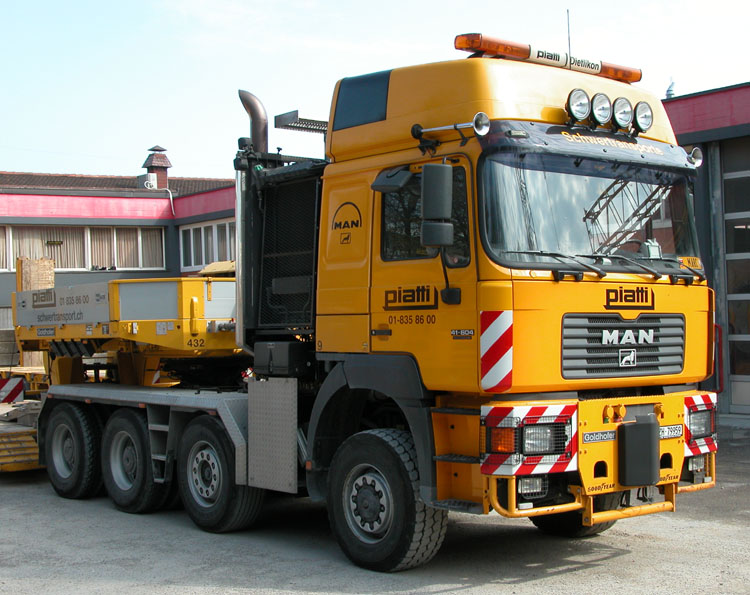 This side of the tower holds the additional cooling, it cools the engine, the torque converter and the hydraulics.
Here you can what replaced this MAN
Back to the MAN index