De Solutrans is de franse transportbeurs, hij vind iedere 2 jaar plaats in Lyon. Klik hier voor de 2011 editie.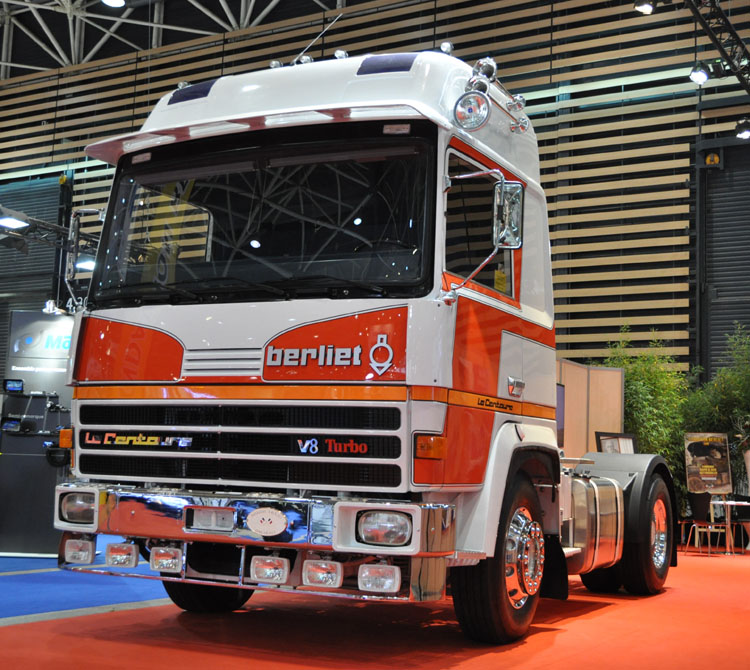 A nice surprise was this Berliet TR 350 in Le Centaure edition. It's from 1978 and was displayed by the Fondation Berliet.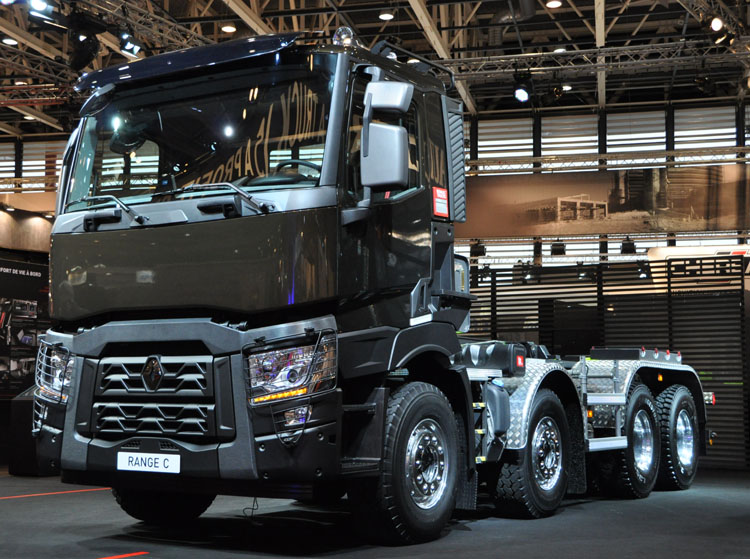 This fair offcourse was focused on the new Renault truckseries. This is the C-serie for light duty construction, like the Premium Lander was. This 8x4 unit has a Marrel hooklift installed.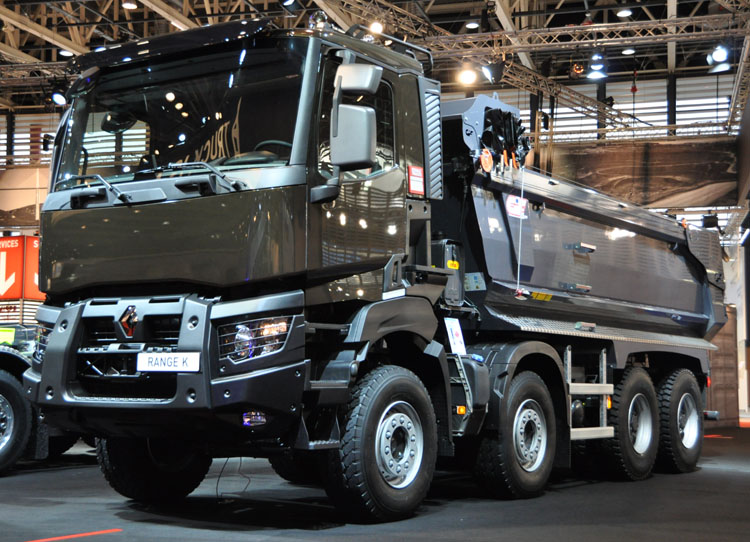 And this is the K-serie, meant for heavy duty construction. This 8x4 is equiped with a CIF tipper.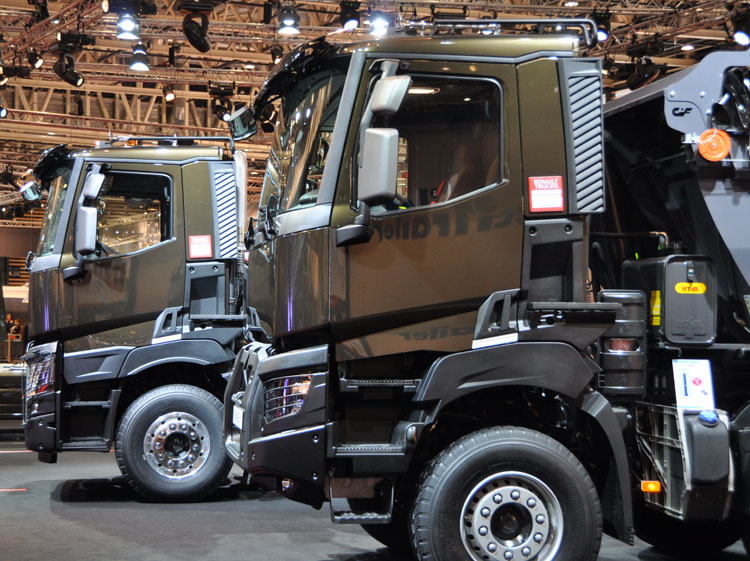 This pictures shows the differences. The K-serie has got a much heavier and more robust bumper that is also mounted higher.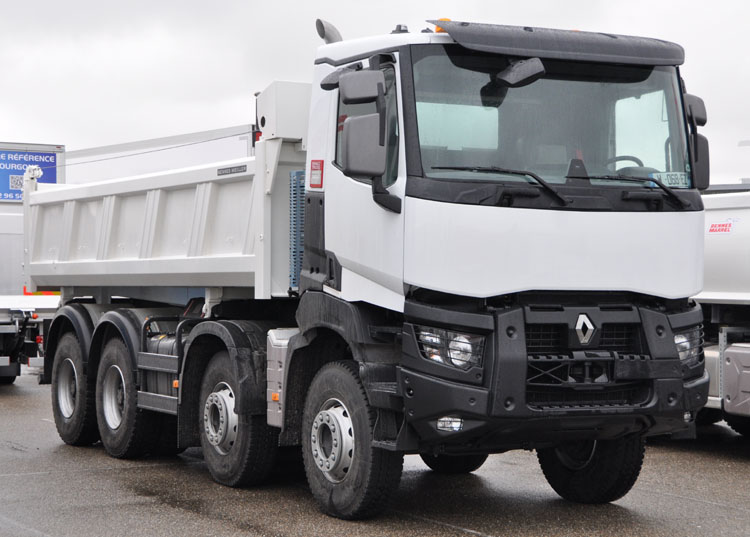 Over the whole fair several versions could be seen, here is a K-serie 8x4 with a Meiller tipper.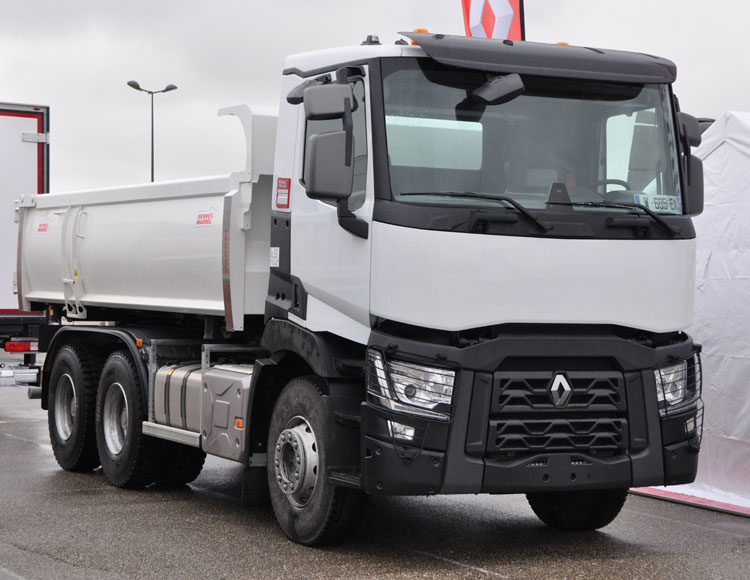 A C-serie 6x4 without hub-axles and with a Marrel tipper.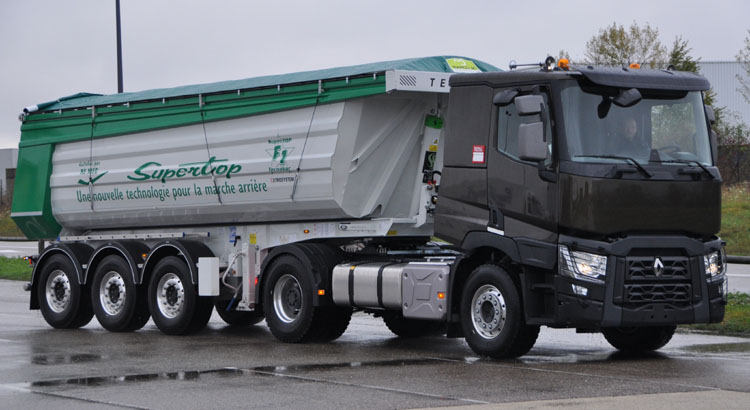 A C-serie 4x2 tractor with a Tecnokar 3-axled tipper trailer.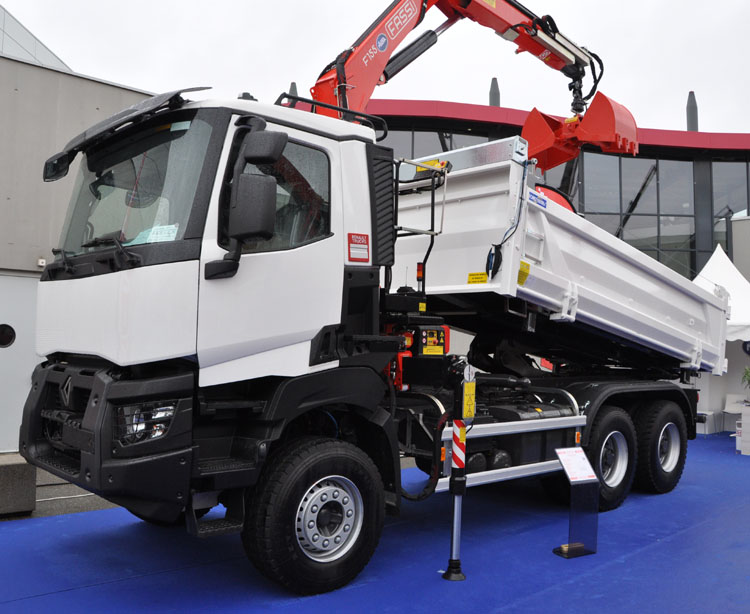 A K-serie 6x4 with a Forez tipper and a F155 crane.
A K-serie 8x4 with a Marrel half-pipe tipper.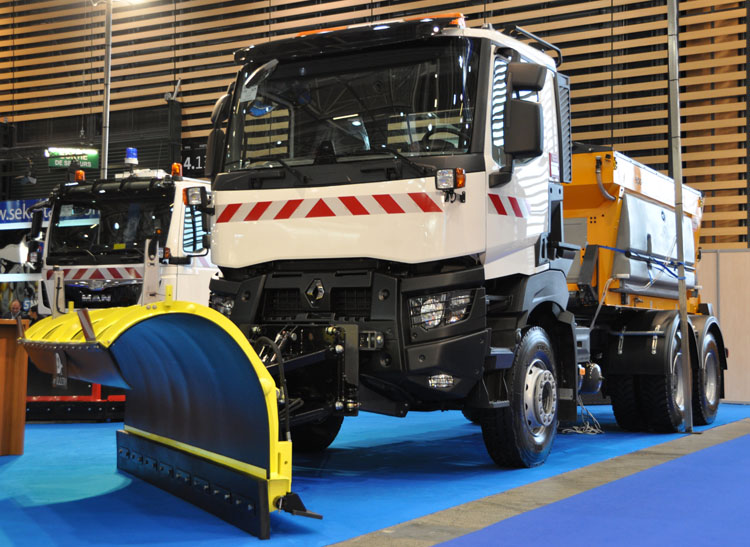 A K-serie 6x4 with a Villeton snow plow and a Epoke salt spreader.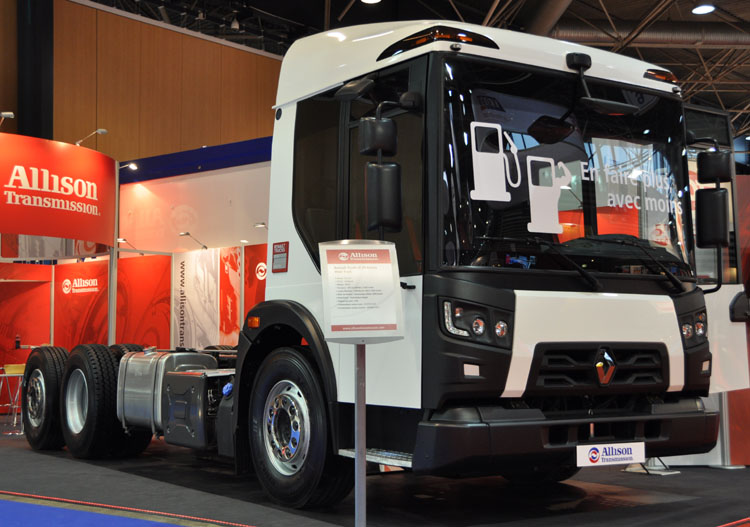 The new D-Access series where also shown, this is the D26 Access Wide Track. It wasn't shown at the Renault stand, but at Allison's as they provide the gearbox for this model.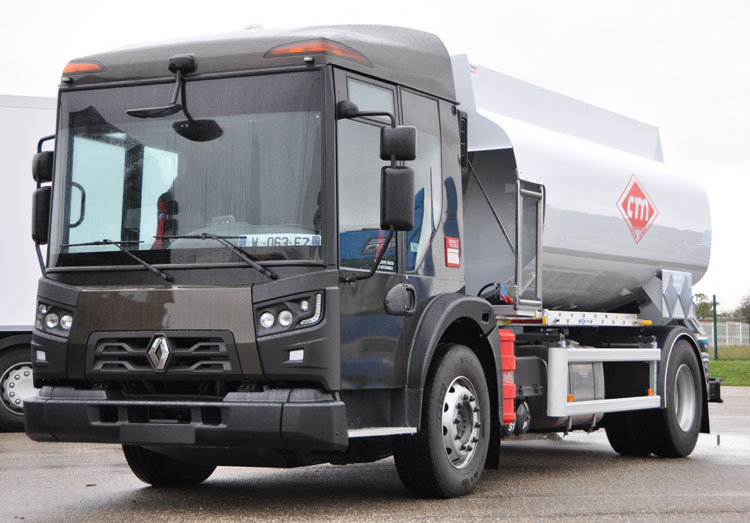 A second model was standing outside, this is a D19 Access with a CM tanker body.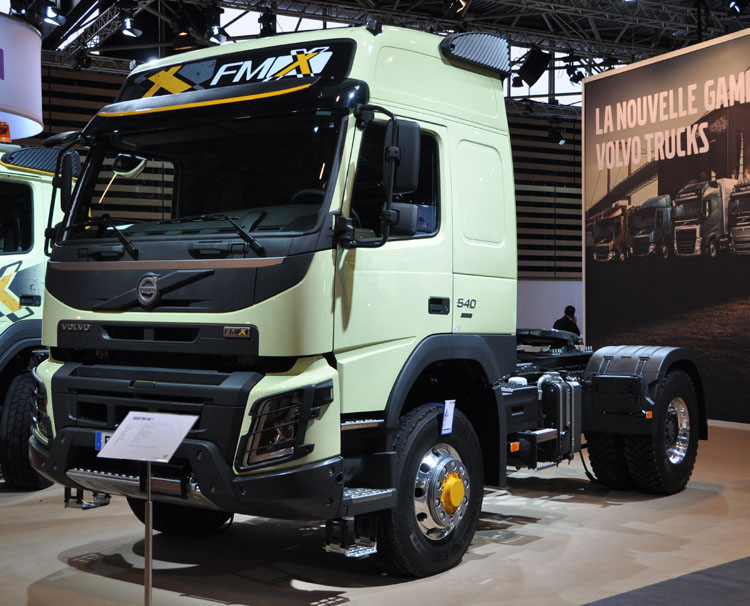 The Volvo stand offcourse showed all the new models. The most interesting unit was this new FMX 540 with the X-Track hydraulically driven front axle.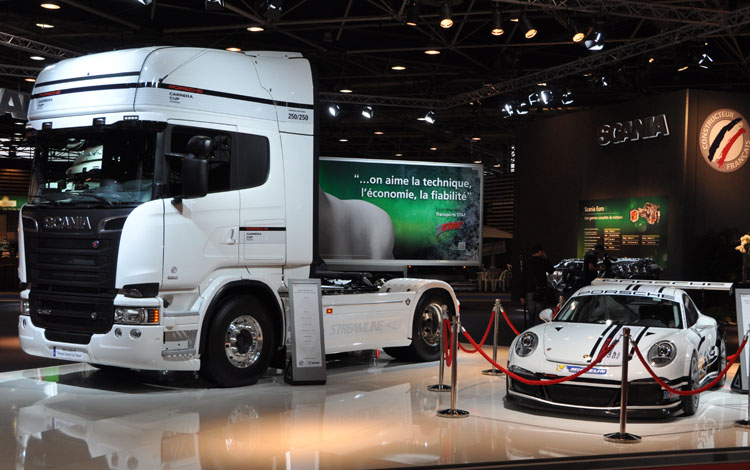 Scania hat this set-up on display. The Porsche is shown here because of the special edition of the Scania R580 Streamline, it's the "Carrera Cup France Edition". It is limited to only 250 units.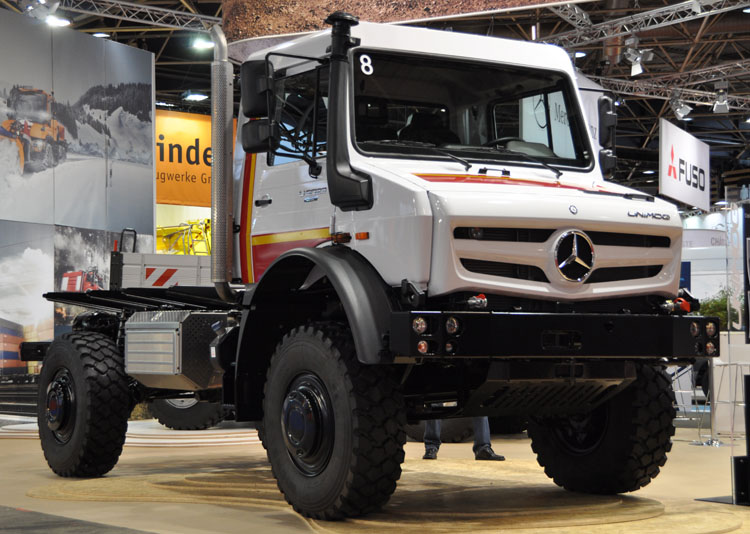 Mercedes had several new models, under which where the Unimogs. This is the Unimog U5023, a model from the U5000 series with 230 hp. For Euro 6 it got a new front and a changed exhaust system.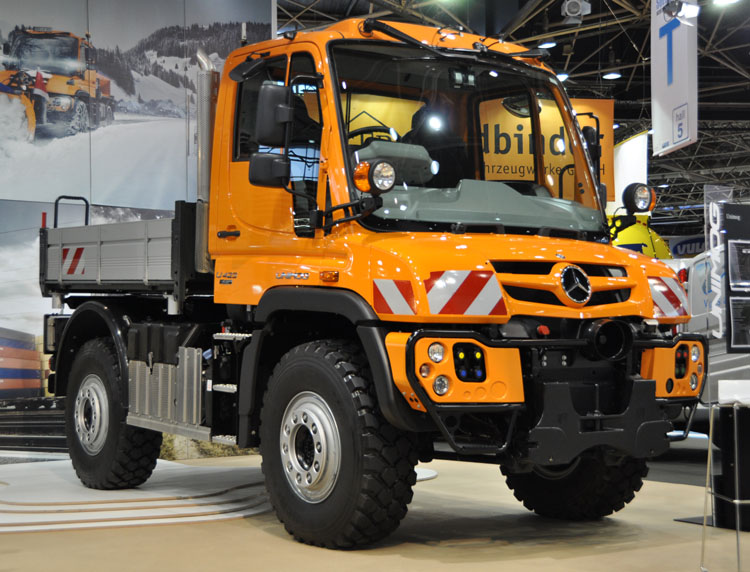 Beside it stood the new U400 series, this is the U423. These series also got a new hood, aswell as a changed exhaust system for Euro 6.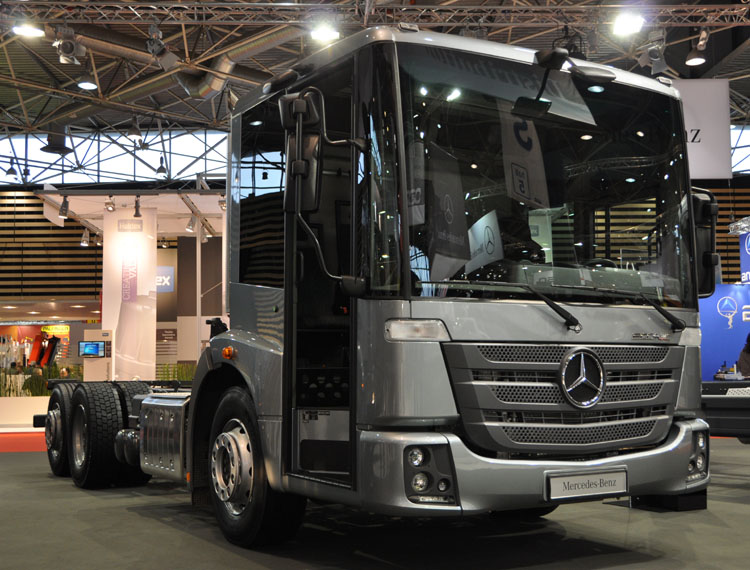 With Euro 6 the Econic also got a facelift, it is now modified to fit into the line of Mercedes models again.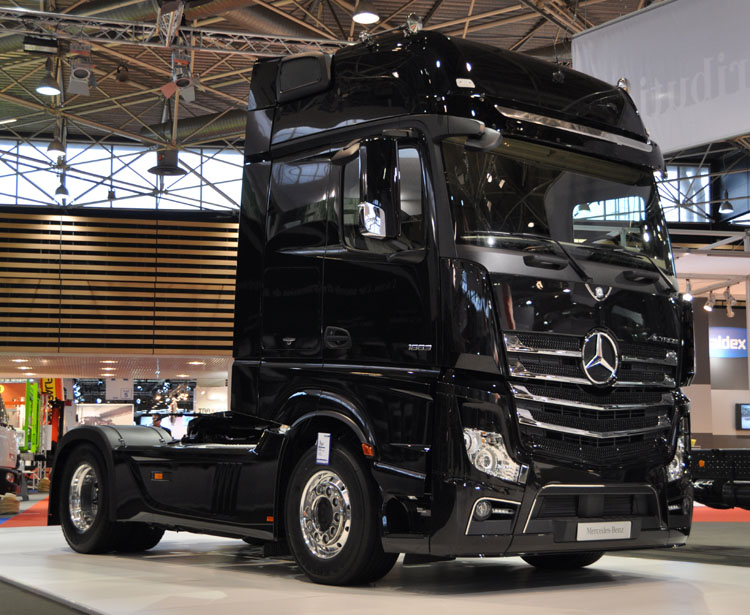 The New Actros, nothing new really, except this is the 1863 version. That means it is fitted with the new large engine that wil deliver up to 630 hp.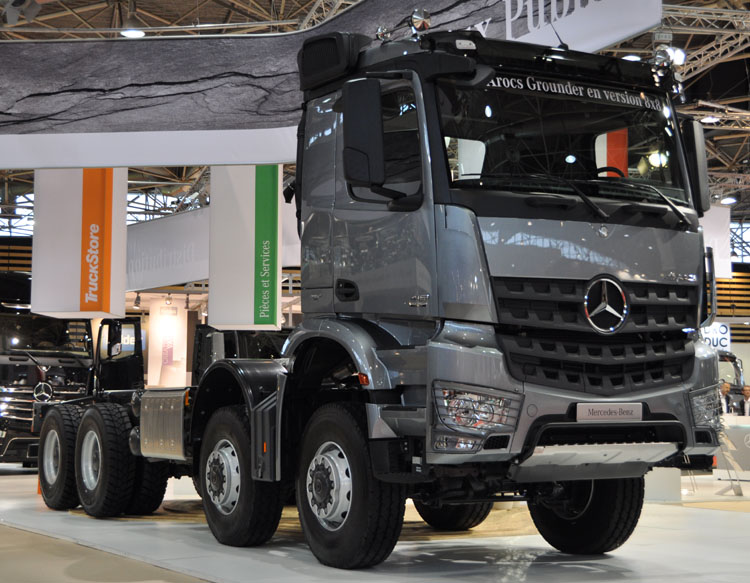 This is one of the Arocs models at display, a 8x8 in Grounder version. The Grounder models are meant for really heavy duty construction work.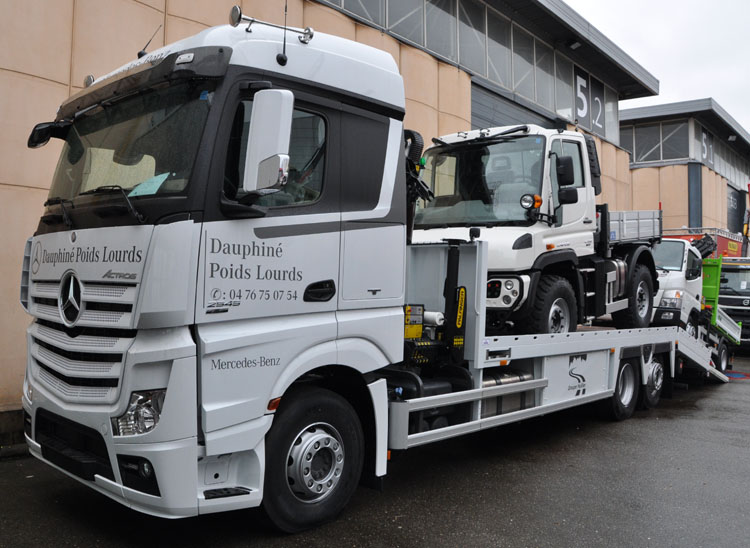 The outer area had this New Actros 2545 on display.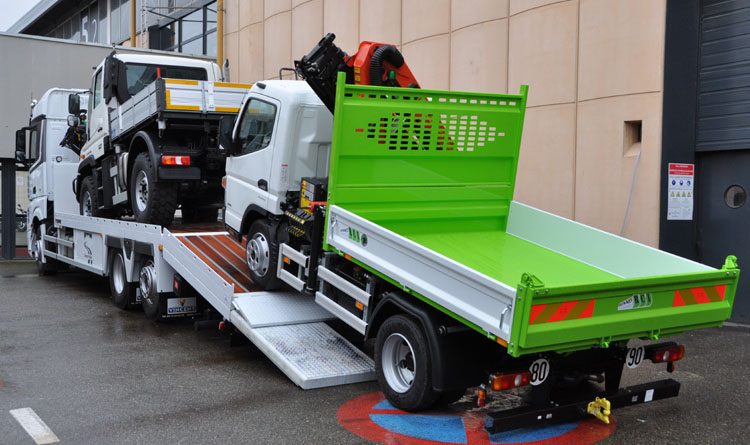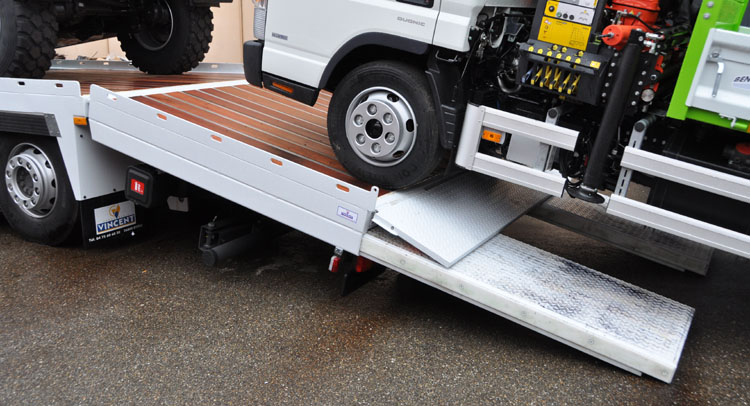 It has a flatbed of Vincent. The rear of that flatbed can tilt down hydraulically and has extending loading ramps.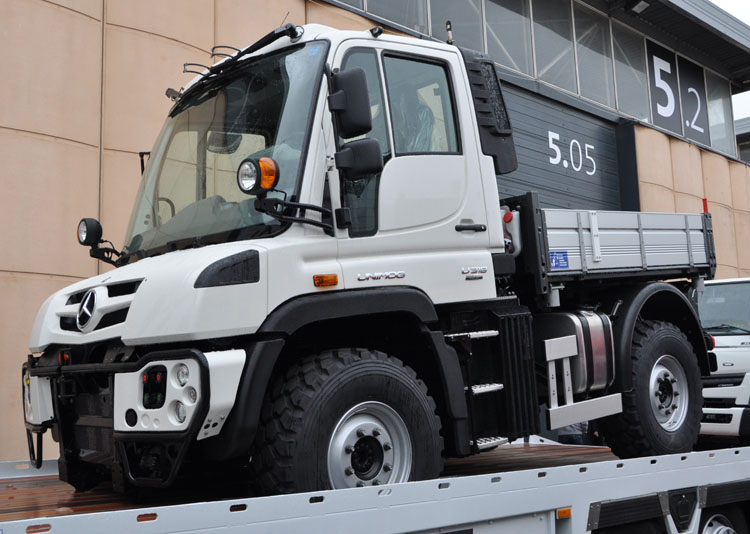 It's loaded with another Euro 6 Unimog, a U318 that is standing with it's wheels in holes in the flatbed.