The Samoter is the construction exhibition of Italy. It takes place every 3 years in Verona.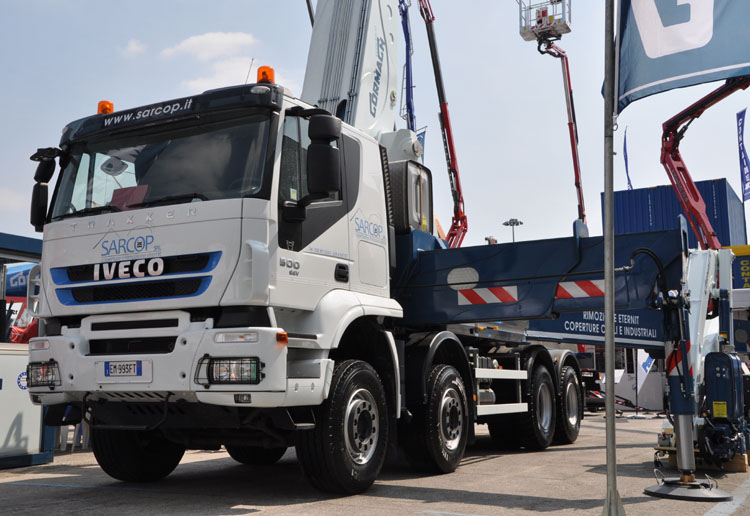 The only knuckleboom company that was present this year was Cormach. They showed the largest model, the 230000A.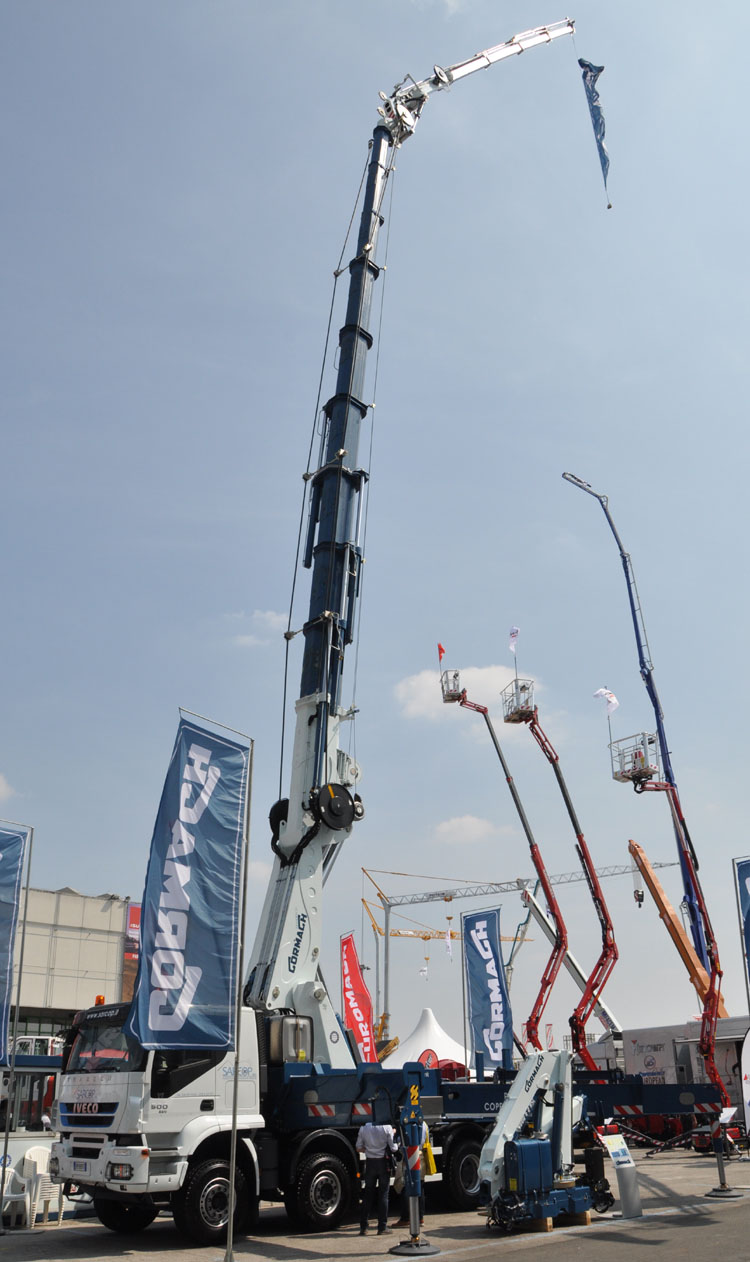 This unit was built in the longest available version, with a base boom that extends 9x and a jib that extends 4x. This gives the crane an outreach of 45 meters, it can still lift 630 kg's there. The base crane without the jib can lift 6,12 tonnes up to 23 meters.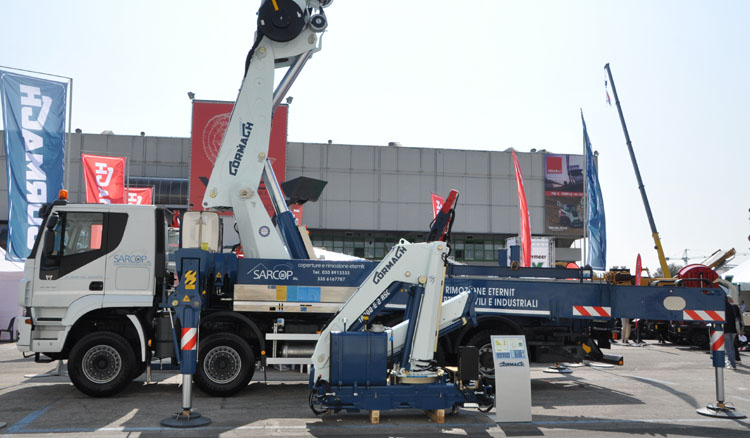 The crane is mounted far to the front, as it doesn't fold together but is put over the chassis to the rear. In front of the truck stands a 18000 E2, a 18 t/mtr crane that extends twice.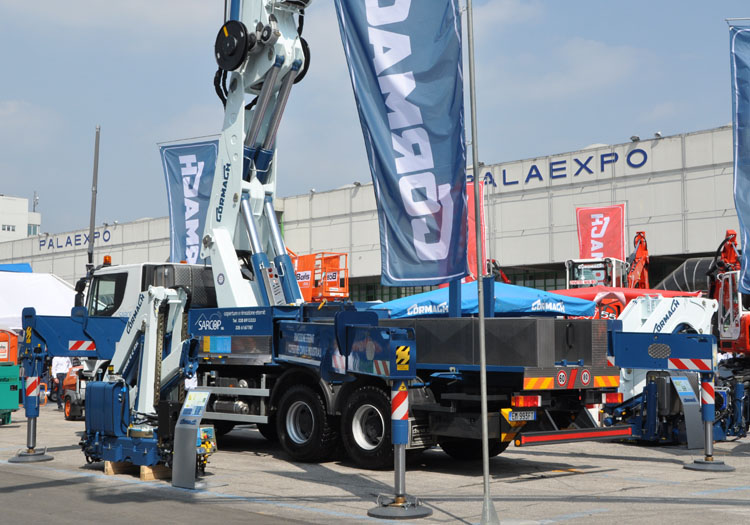 The crane is supported with normal outriggers in the front. The stability to the rear is given by 2 swivveling outriggers that extend once to the rear.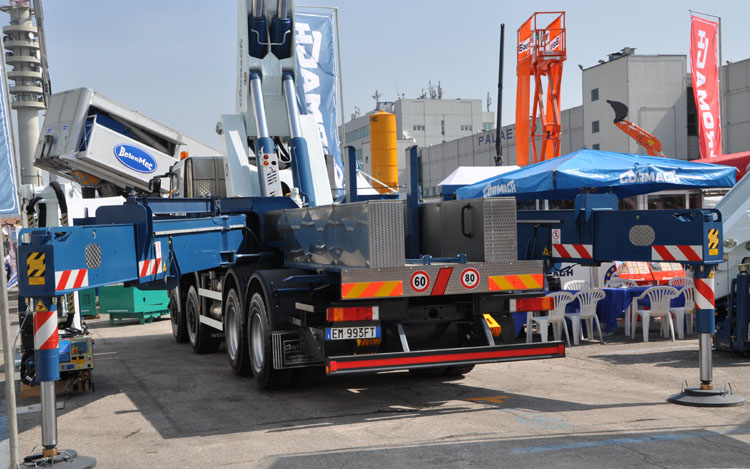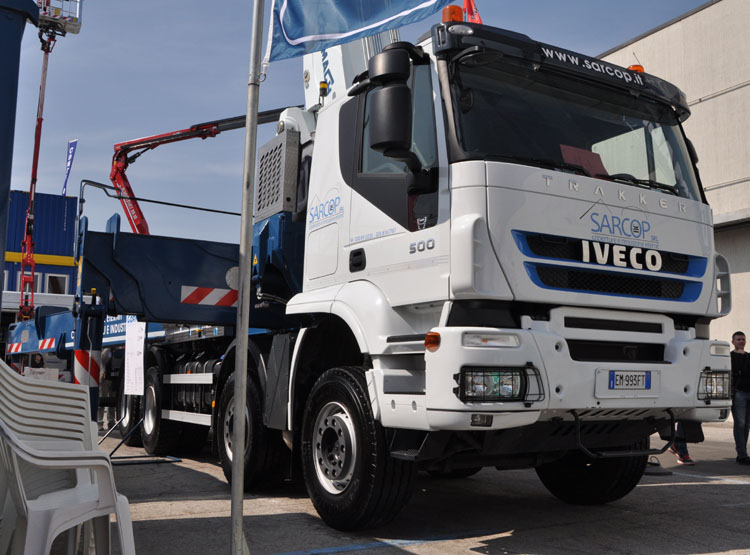 The crane is mounted on a Iveco Trakker 500 8x4 of Sarcop, a company from the Brescia area. At the Bauma of 2004Cormach had their Iveco with Cormach 125000 displayed.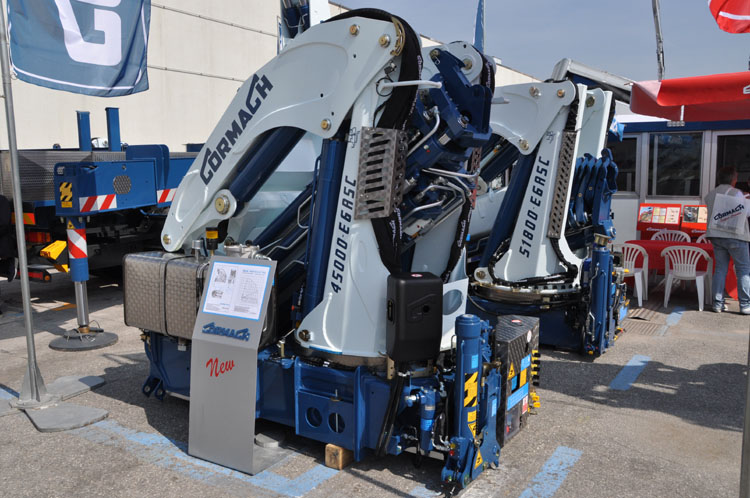 At the stand also stood these 2 new models, a 45000 E6 and a 51800 E6.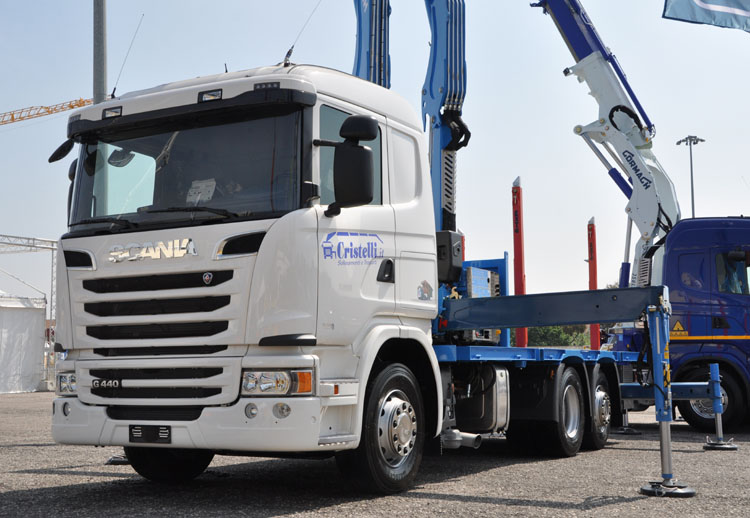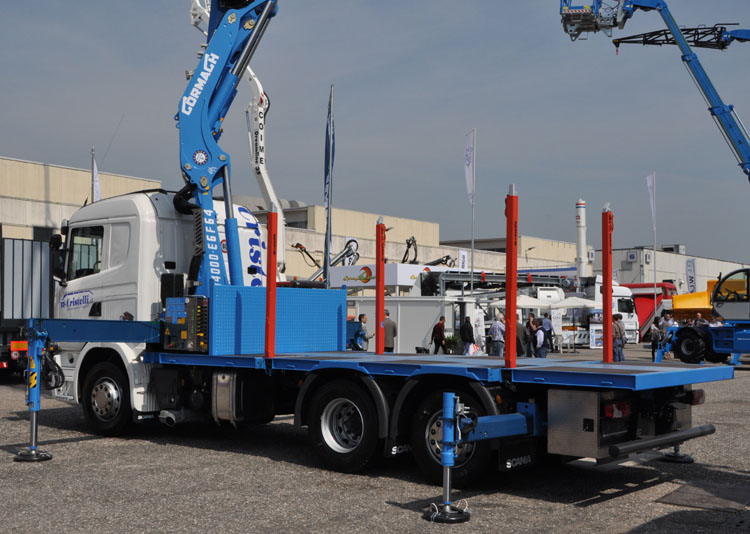 There where 2 more trucks on display with Cormach cranes. This is a Scania G440 Streamline 6x2 with a Cormach 34000, the truck is owned by Cristelli from the Trento region.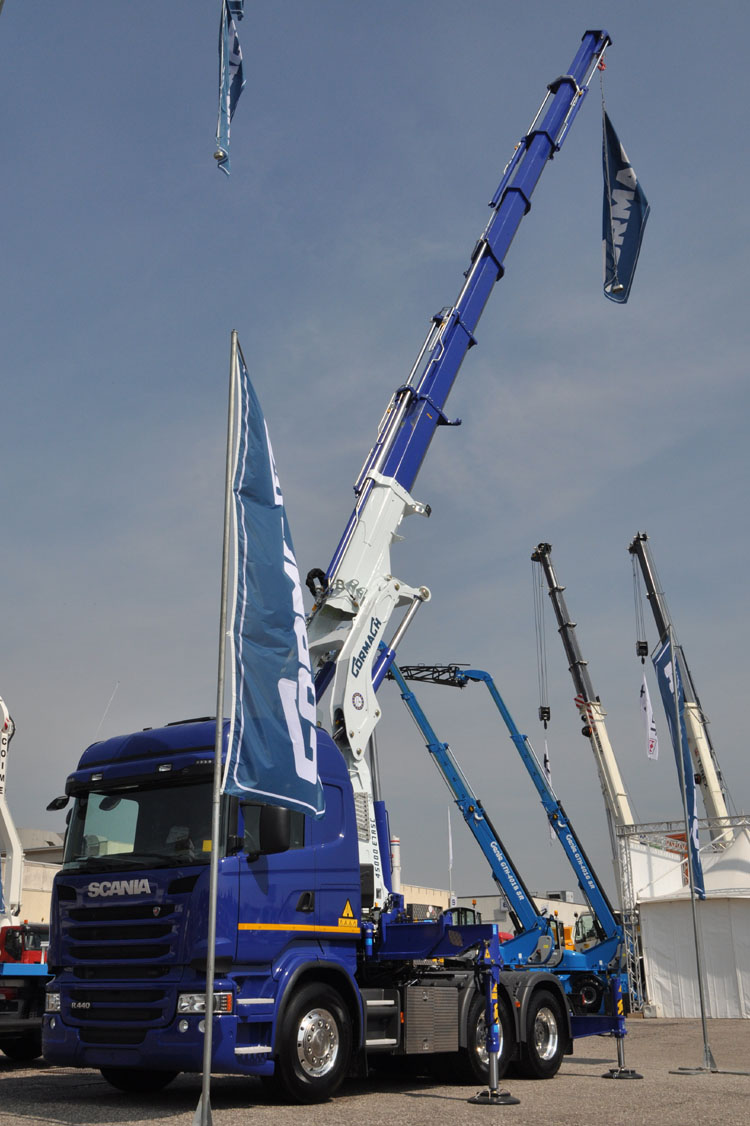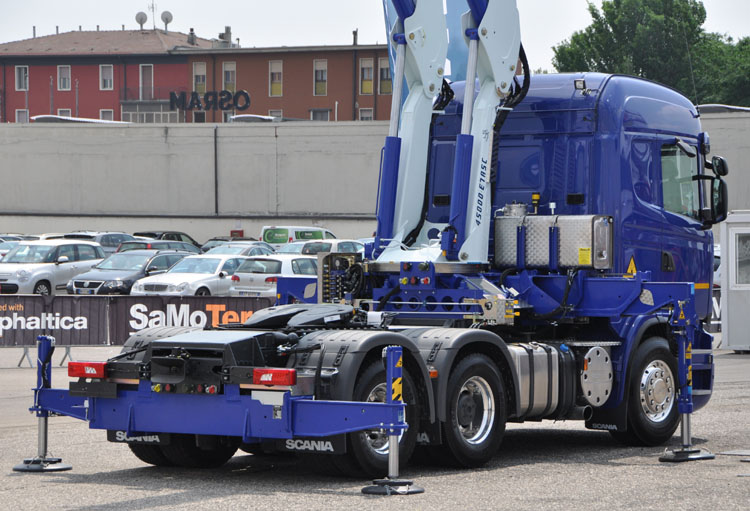 This Scania R440 Streamline 6x4 goes to Austria. It is equiped with the new 45000 crane in the E7 version. It's build as a tractor, but can also be used with a demountable loading box.
On to the 2nd page with the cranes >>