In 2012 Emil Egger AG in St. Gallen (CH) again had an open day where they displayed most of the equipment. In 2006 I already once visited such a day, you can read the report here.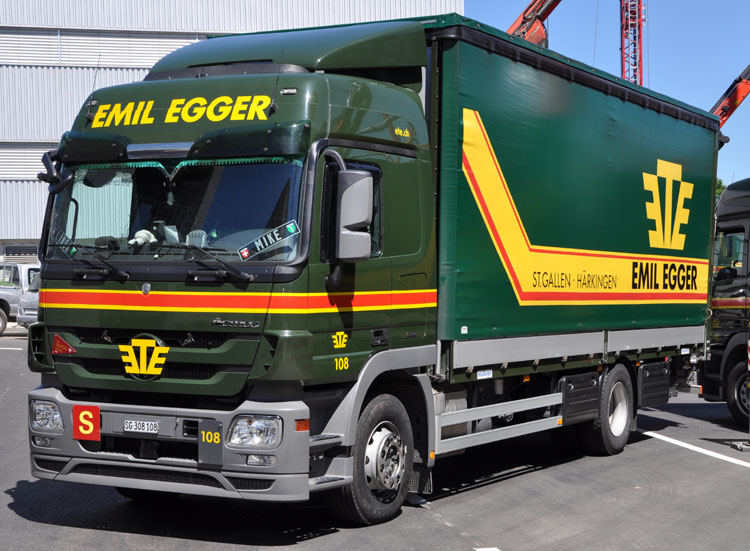 We start with the regular transport department, here an Actros 4x2.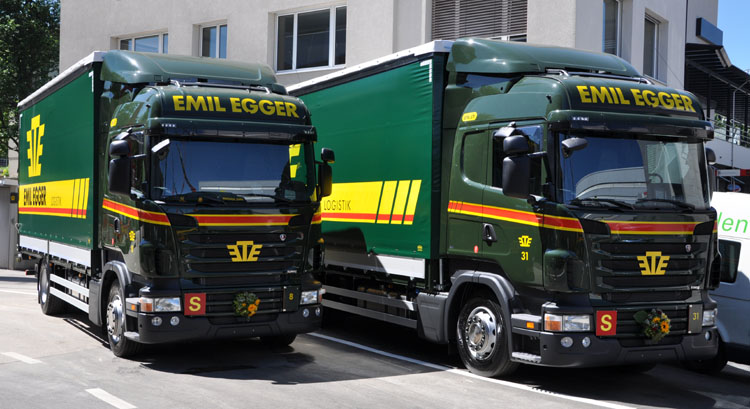 An d 2 new Scania Euro 6 trucks.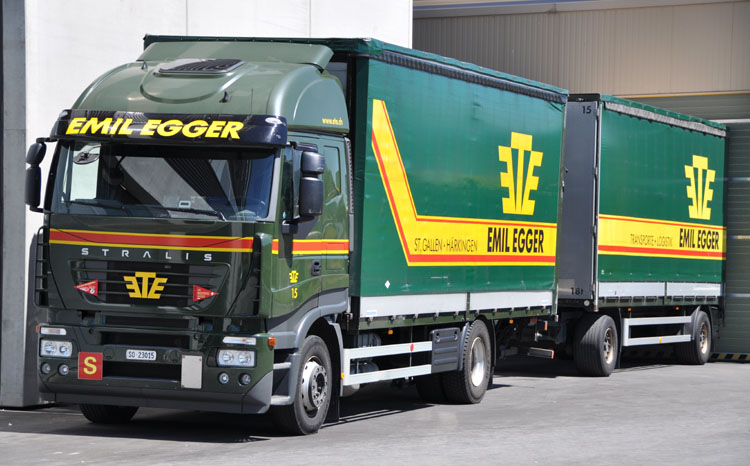 Iveco Stralis can also be found in the fleet.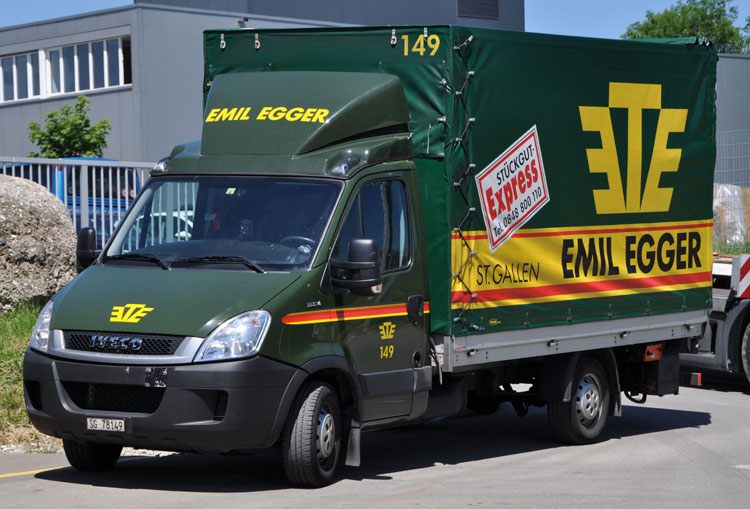 aswell as Iveco Daily's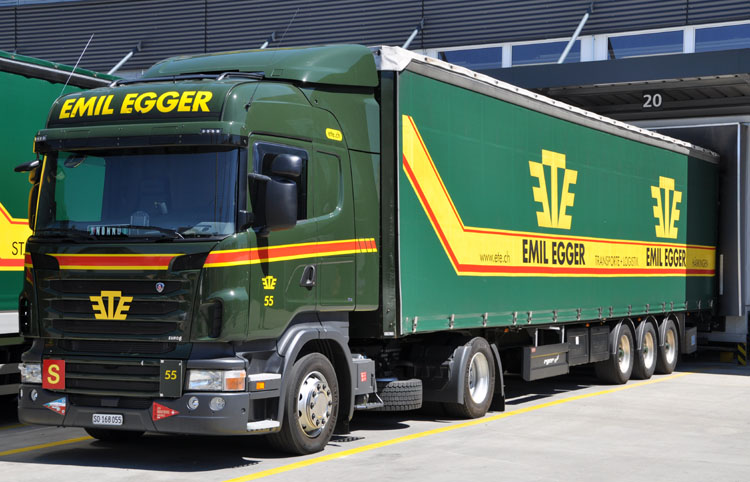 Another Euro 6, this one is a tractor.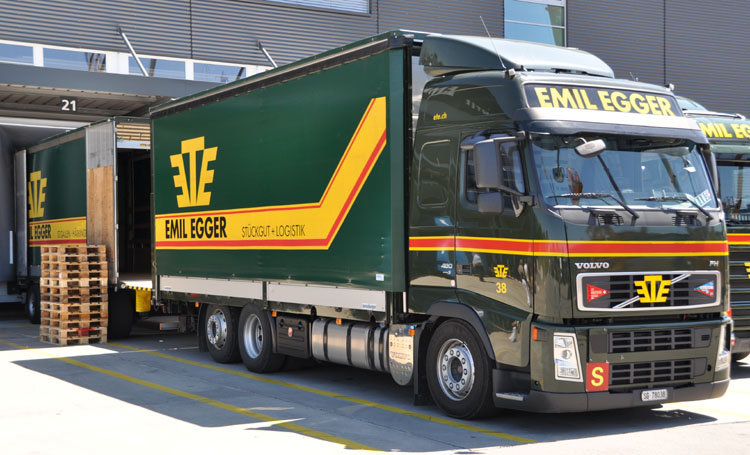 Volvo FH for volume transport.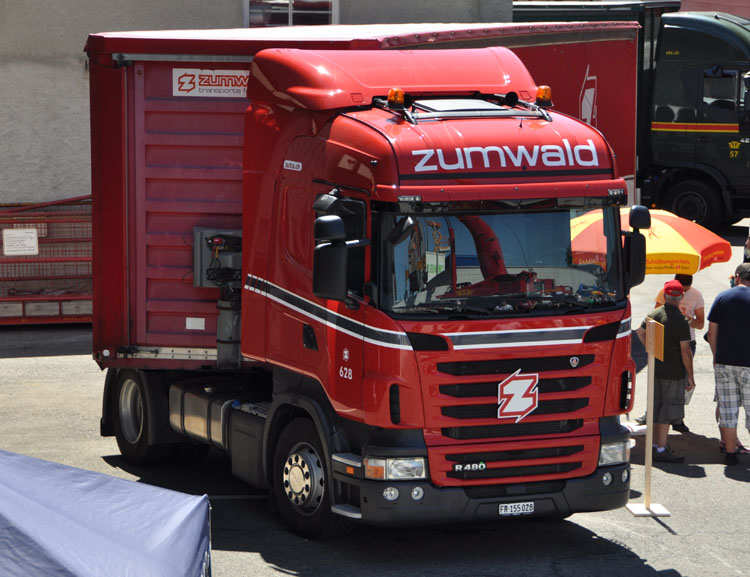 The daughter-company Zumwald also had one truck on display.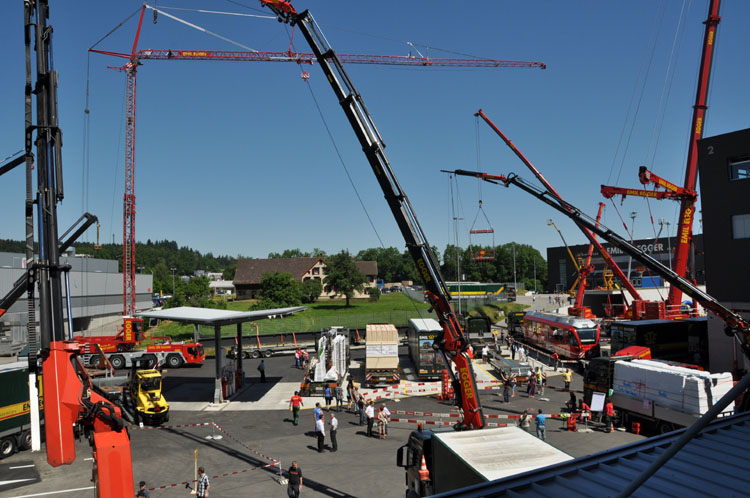 The tour also went through the large storage buildings (also for storage of large goods), from which you had a good view over the area.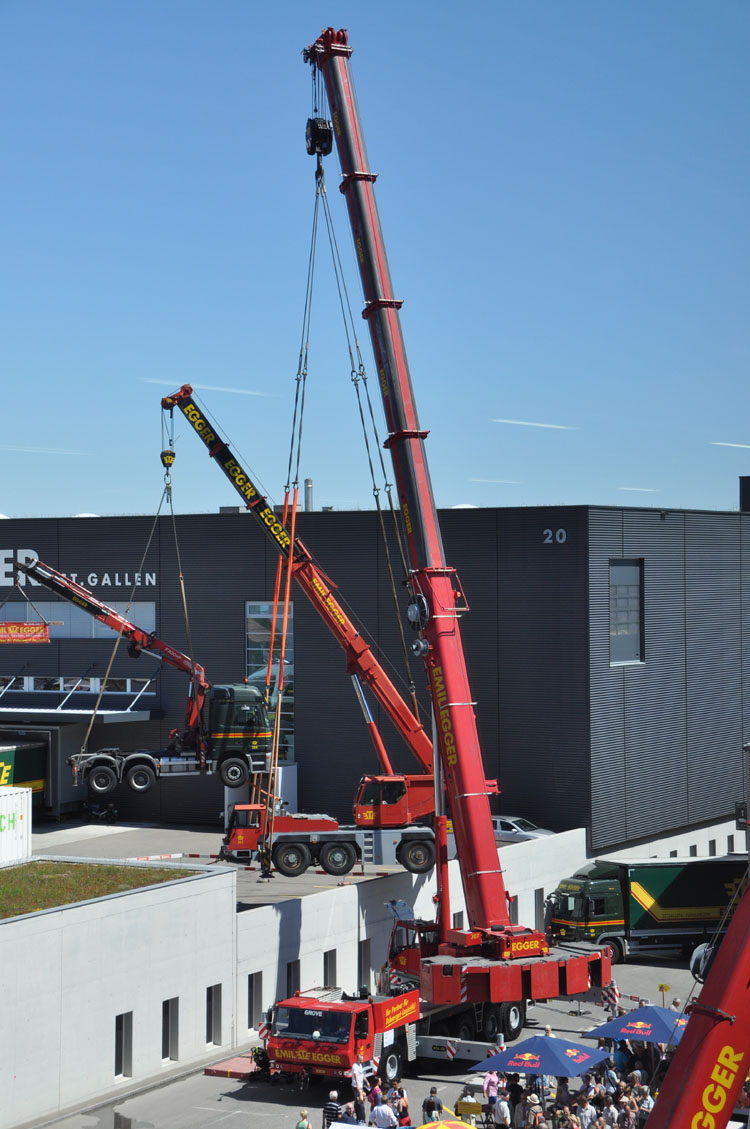 From this height I could also get a good shot at this setup. It's a Grove, lifting a Liebherr that again is lifting an Actros 6x4 with a Fassi crane.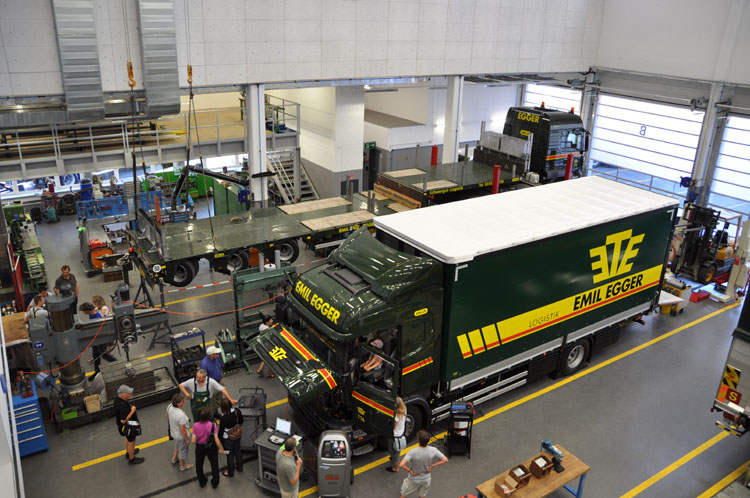 You also got a good look at the well equiped repair shop of Egger.
On to page 2 with the mobile cranes >>