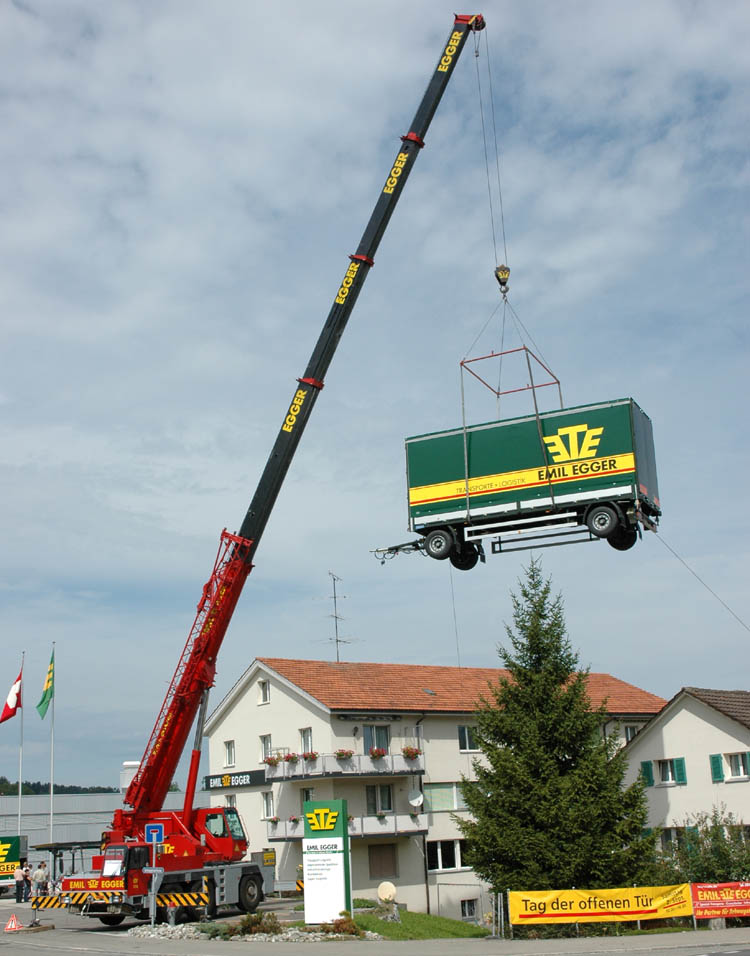 At the 2nd of september in 2006 Emil Egger AG had an open day at their company in St. Gallen (CH). At the entrance stood this Liebherr LTM 1050/1 lifting a 2-axled drawbar trailer.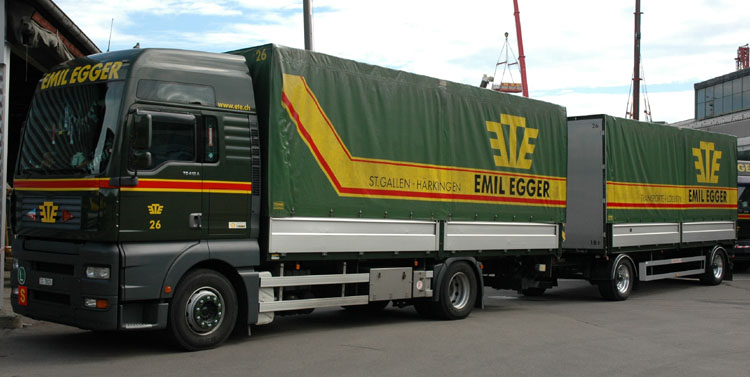 The route over the yard was partly set out with their own trucks, for instance with this MAN TG 410 A.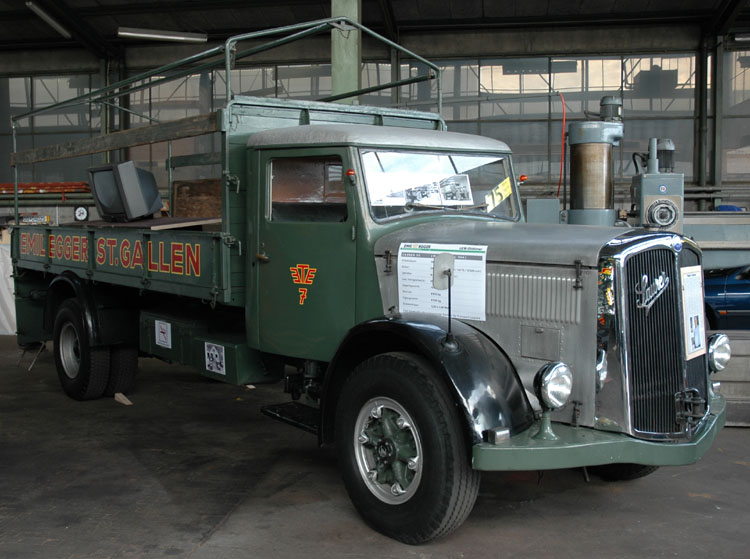 In the own workshop stood this classic Saurer of Egger.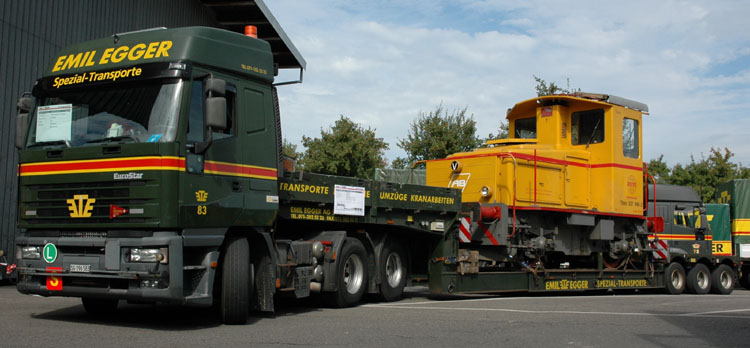 For special transports they have this Iveco EuroStar 440E47 6x4 tractor with a Faymonville 3-axled lowloader.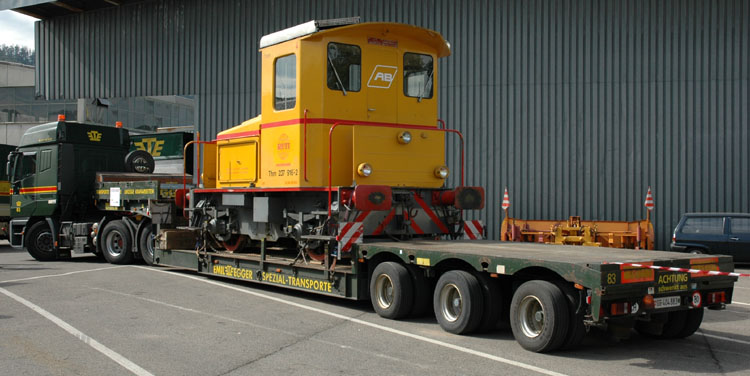 Loading capacity is 37 tons, here it is loaded with a locomotiv that is weighing 27 tons.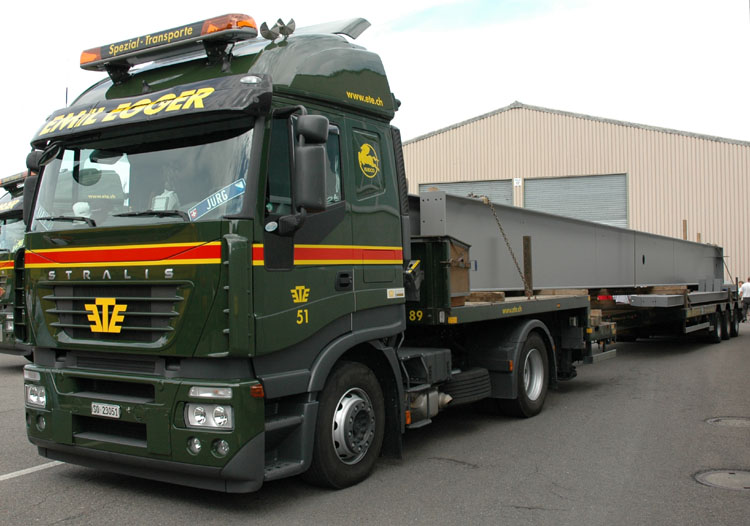 Long goods are handled with semi lowloaders like this extendable 3-axled unit from Doll.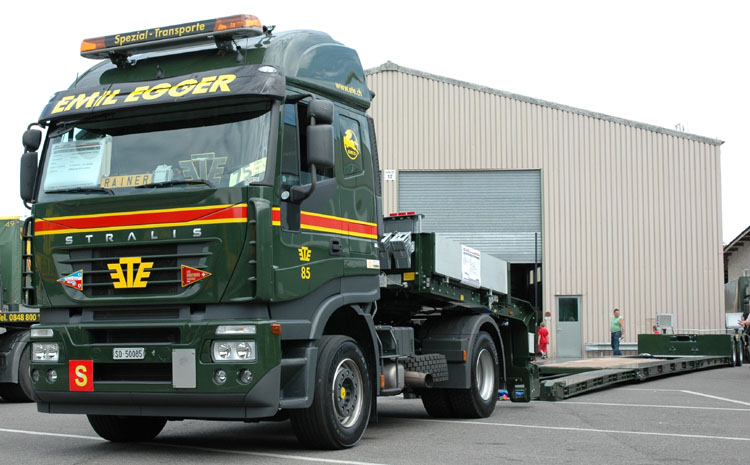 This Iveco Stralis 480 was coupled to a brandnew Faymonville lowloader. The hydraulic goose-neck is disconnected at this picture. This way the trailer can also be loaded from the front side.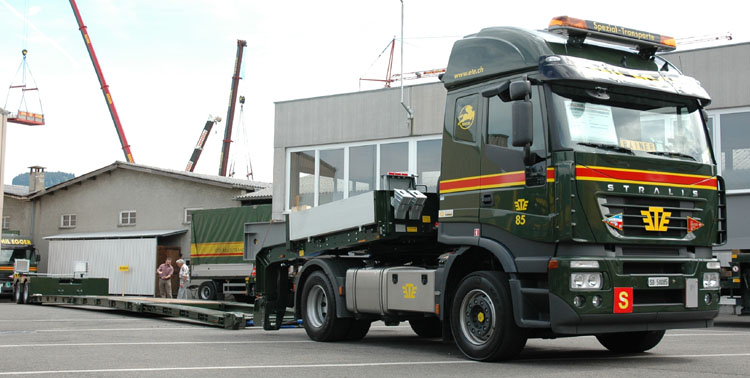 This lowloader is 2x extendable with 4,5 and 5 meter. This way the maximum length of the bed can reach up to 16,1 meter. The loading capacity is 25 tons.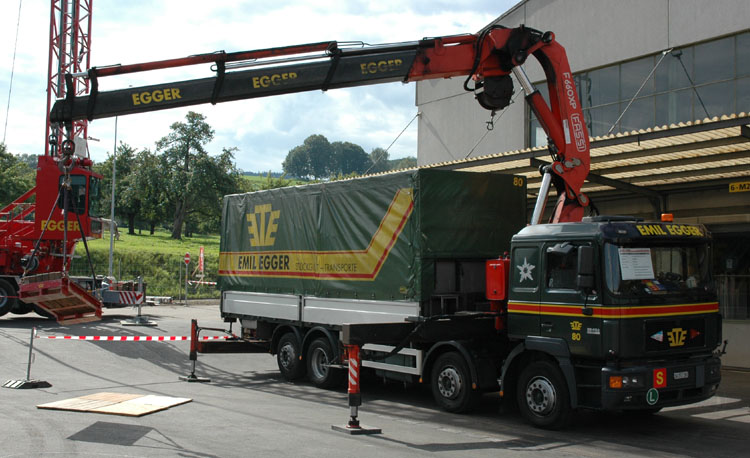 The heaviest crane-truck of Egger was the whole day availble for the public. Here it was possible to control the crane by yourself.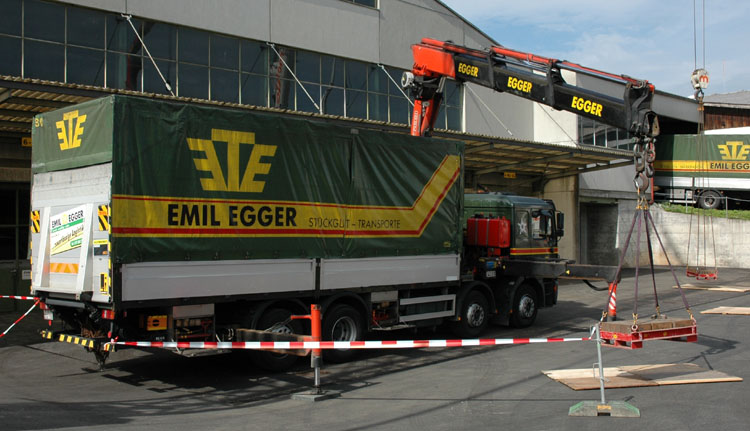 This MAN 32.403 in 8x2 layout is equiped with a Fassi 660 that extends 4x hydraulically.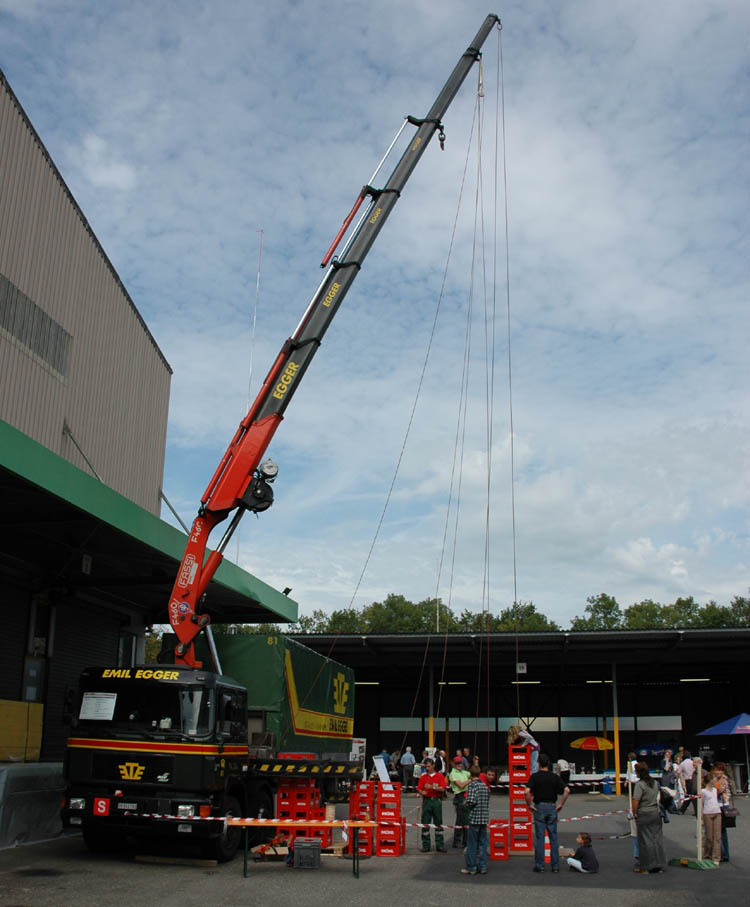 The other crane-truck, also a MAN 8x2, with Fassi 460 was used to entertain the many kids. Here they could play a game of crate-stacking.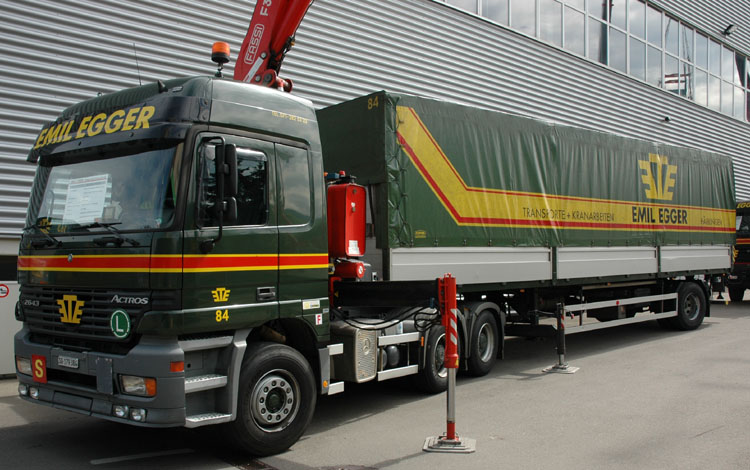 This Mercedes Actros 2543 6x4 with Fassi 330 was the third crane-truck at the yard.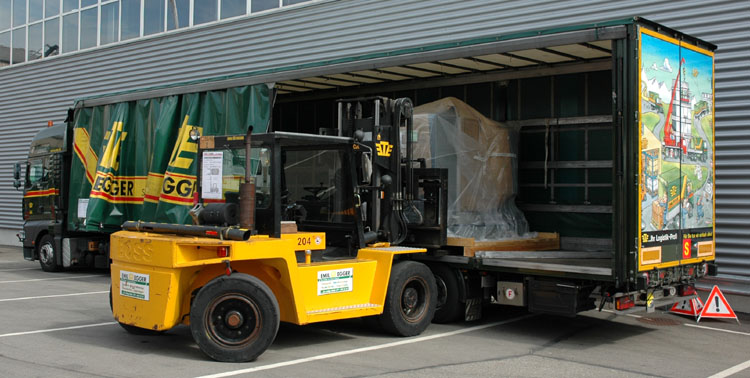 The Egger company has specialised theirselves in heavy logistic. Therefore they need equipment like this Steinbock 10 tons fork lift truck. In the background you can see the hall for storing heavy goods, it is equiped with a 40 ton crane system.
On to page 2 >>