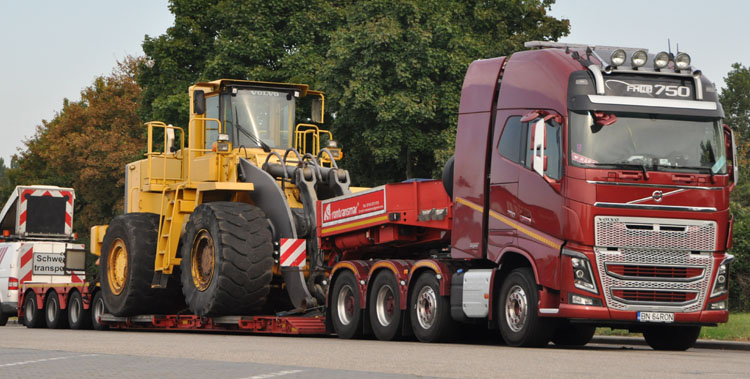 In 2017 this Volvo FH16-750 of Rontransmar from Uriu (RO) stood somewhere along the german highway.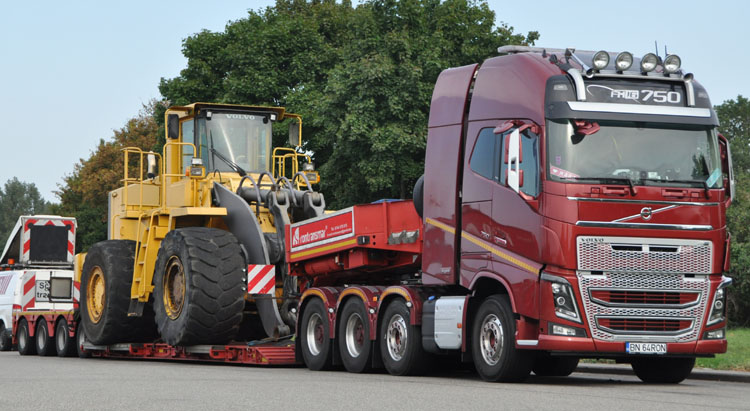 It's a nice metallic red Volvo tractor from the current series, Rontransmar owns several of them.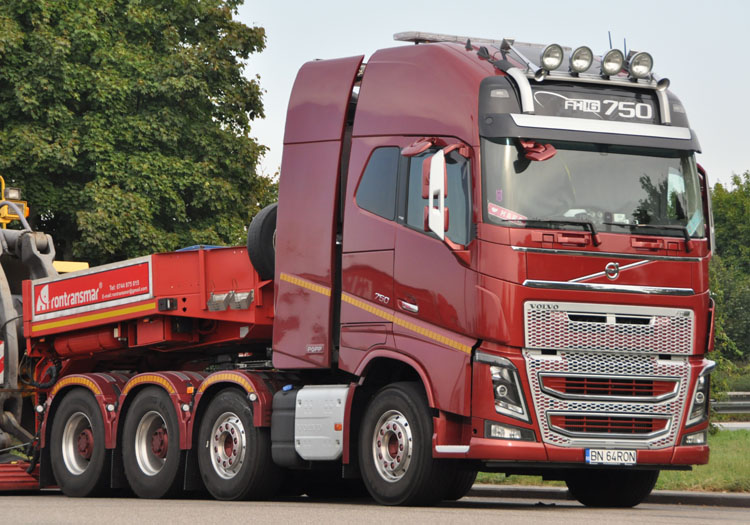 The tractor has got 8x4 drive and the 750 hp strong 16 liter 6-cylinder engine with 3550 Nm torque.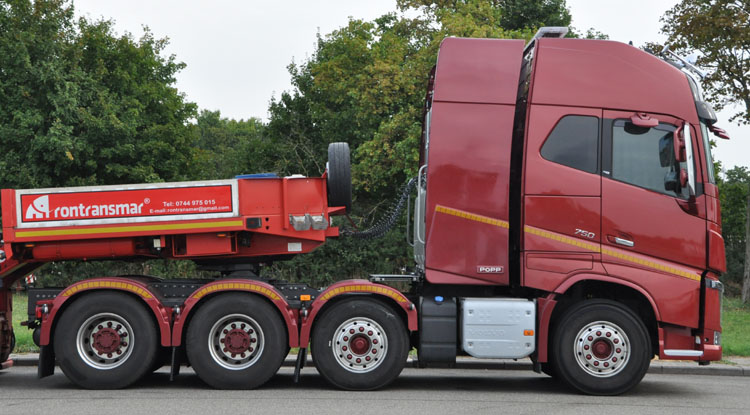 The tractor is built for standard work, as it doesn't have any drawbar couplings or space for a ballast box. This side holds the large Ad-Blue tank and the mufler.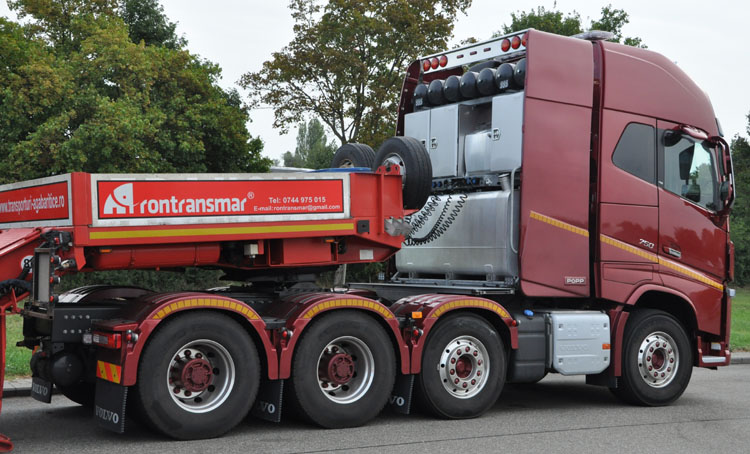 The conversion from 6x4 to 8x4 is done by Popp. They also install all the components into the tower behind the cab, like the diesel- and hydraulics tank, the air barrels and a couple of storage boxes.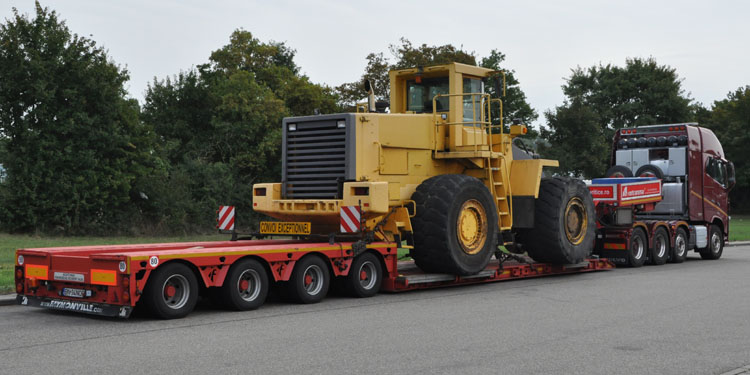 The Volvo is towing this Faymonville 4-axled lowloader.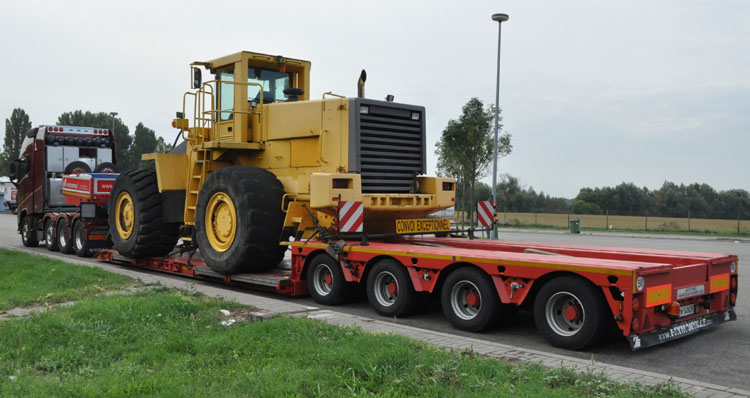 On that stands a Volvo wheelloader as a load, I'm guessing it is a 45 ton machine.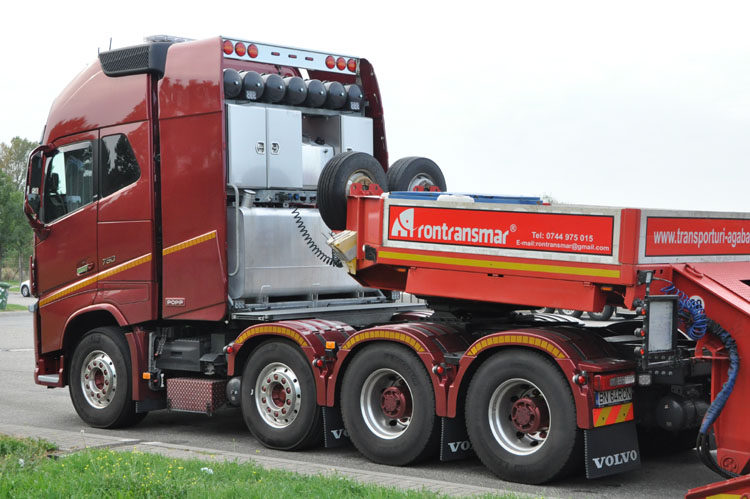 The dieseltank has got filler pipe's on both sides. The tower is covered on both sides by some nice flaps that match the streamline of the FH series perfectly.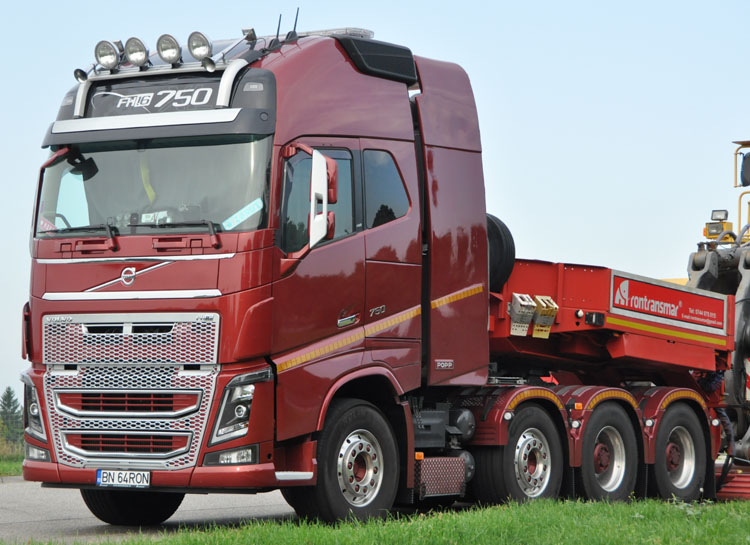 On the roof they installed a couple of extra lights and some air horns to complete the look of this truck. On top of the roof is a very thin bar that holds the flash lights for oversize haulage.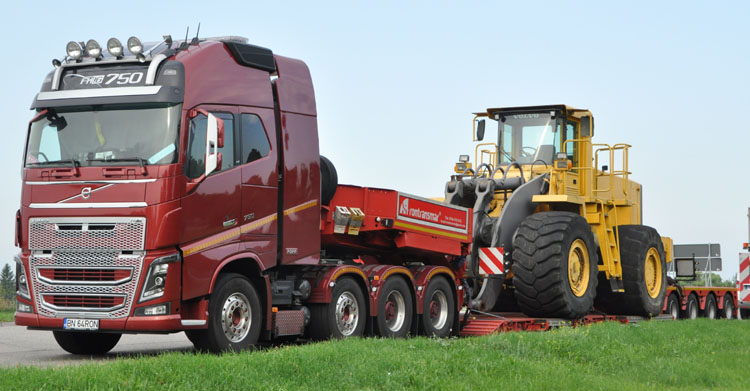 A nice combination on the european streets.
Back to the Volvo index