This is the Volvo FH16-750 of the company Cyganex from Trębaczew in Poland. It was waiting here in Austria.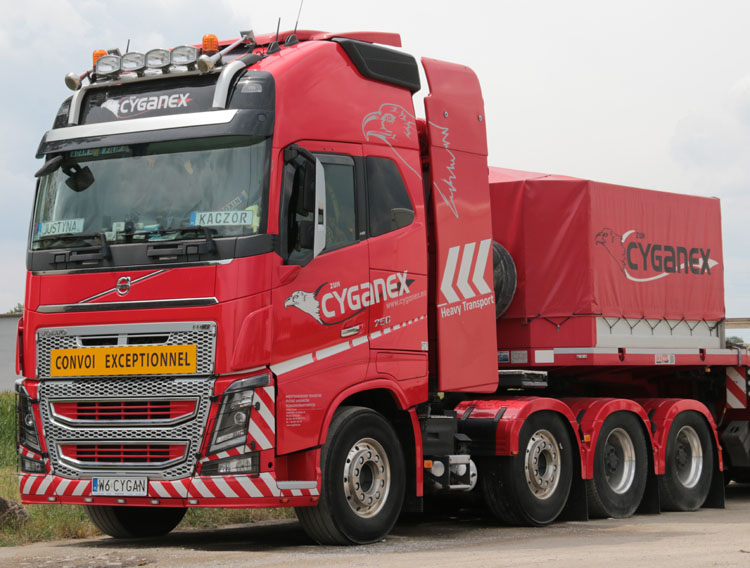 It is a FH16 from the 4th generation. The 16 liter engine delivers 750 hp and 3550 Nm.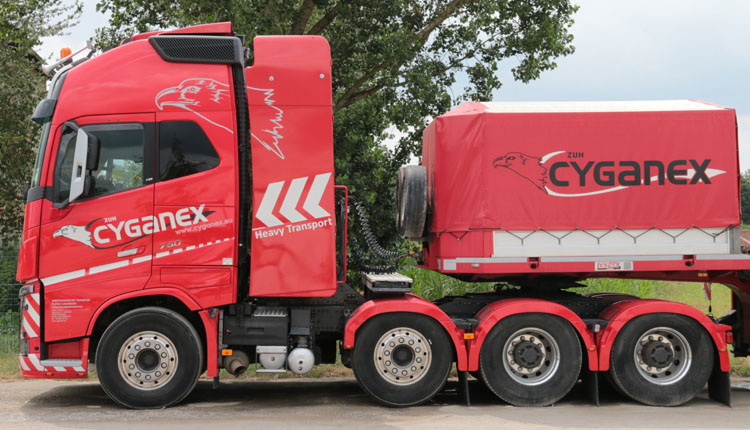 The tractor is an 8x4, the 2 rear axles are driven. The 1st and 2nd axle are steering.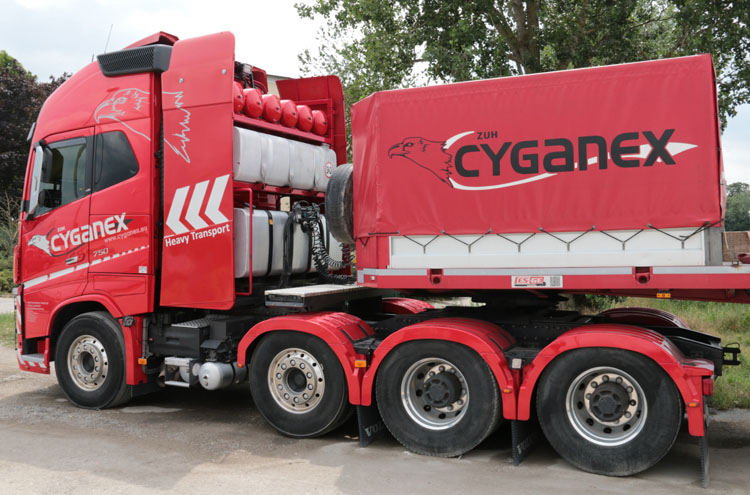 Behind the side covers stand all the components that don't fit on the chassis.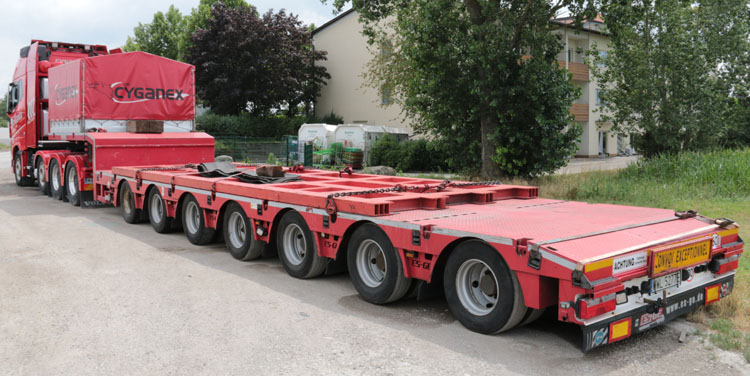 Behind the Volvo hangs a 7-axled Es-Ge semi-lowloader.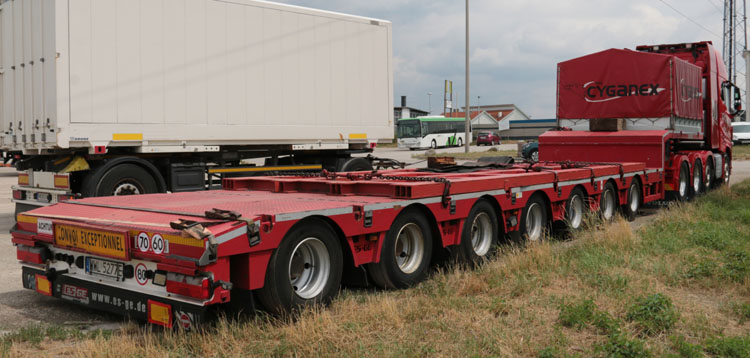 On the lowloader we see a steel frame, probably a weight divider for the load it is going to transport.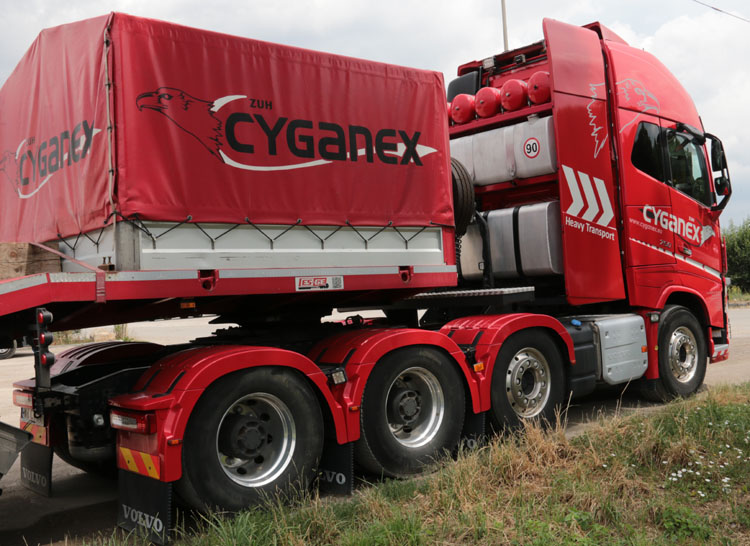 This side holds the large Ad-Blue tank and the mufler.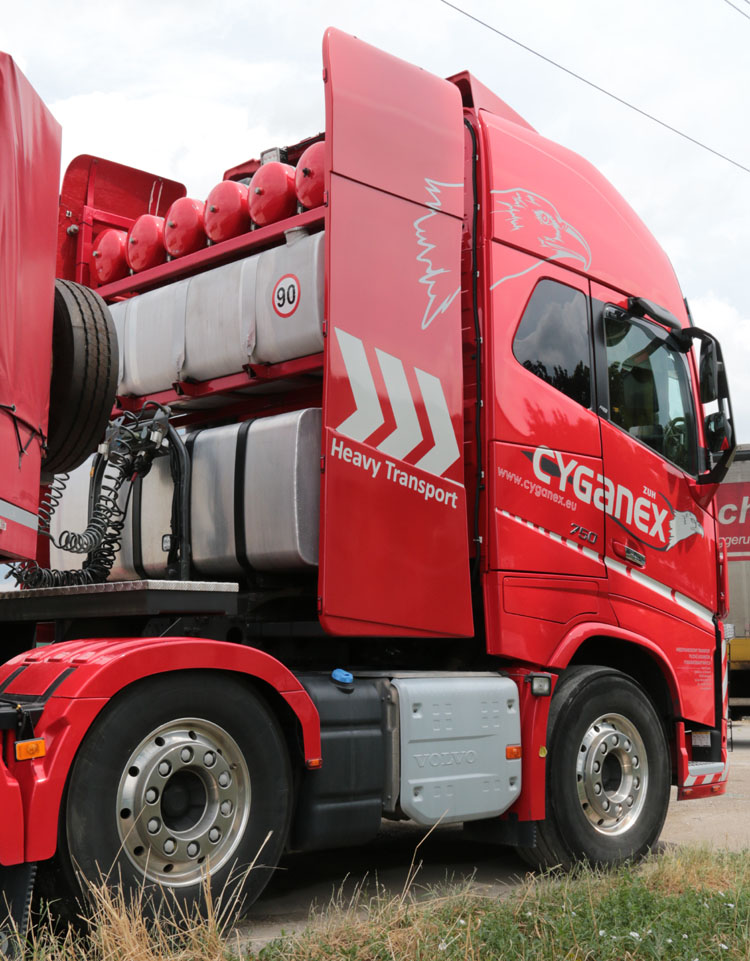 In the tower we see 2 large dieseltanks and above those some air barrels.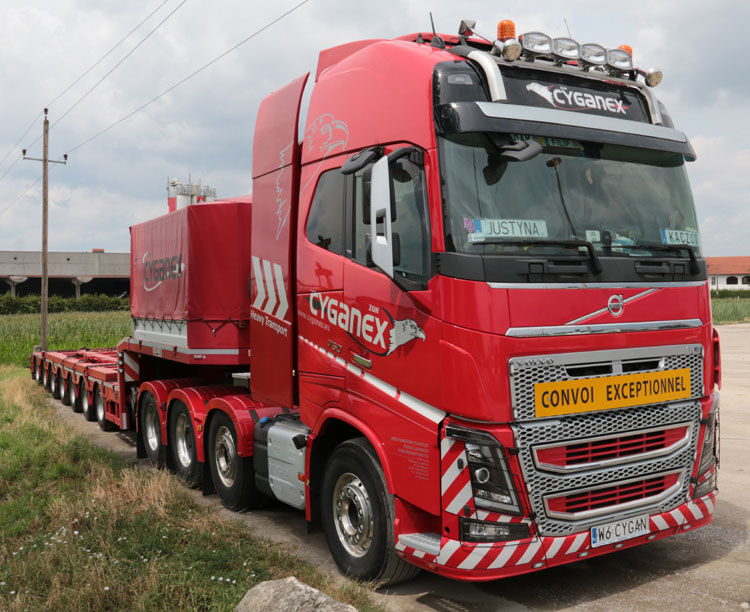 A nice tractor with in a flashy red color!
Back to the Volvo index