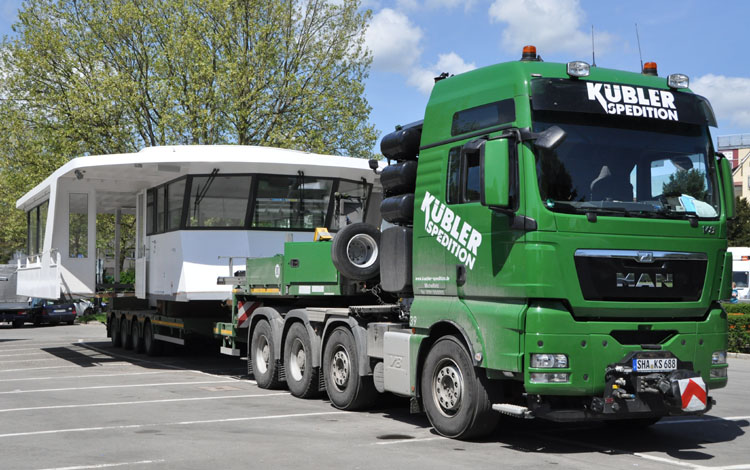 During the lifting of the MS-Seegold in Friedrichshafen a lot of material was involved. The roof and bridge of the ship where transported with this MAN TGX 41.680 van Kübler.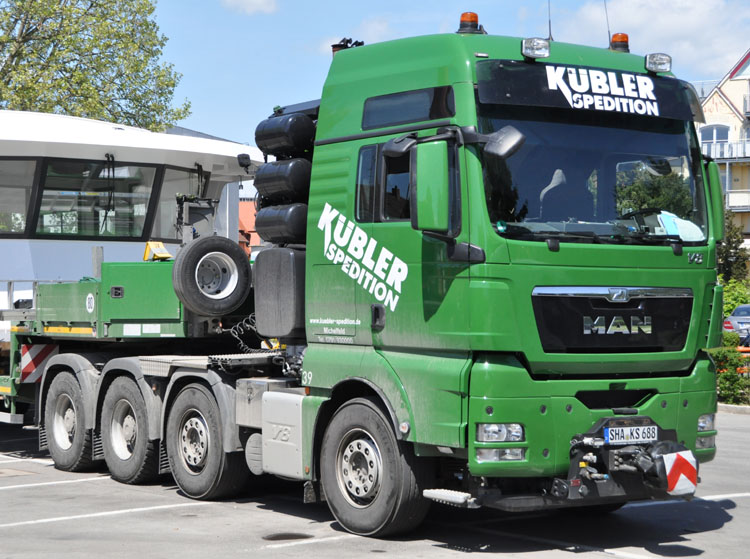 It is on of the last series of TGX trucks, before they switched to Euro 6. This is recognized by the MAN lion, it is now integrated in the chrome bar and not placed seperately on the grille anymore. This truck is powered by the 680 hp strong V8 engine that is coupled to a TC-Tronic gearbox.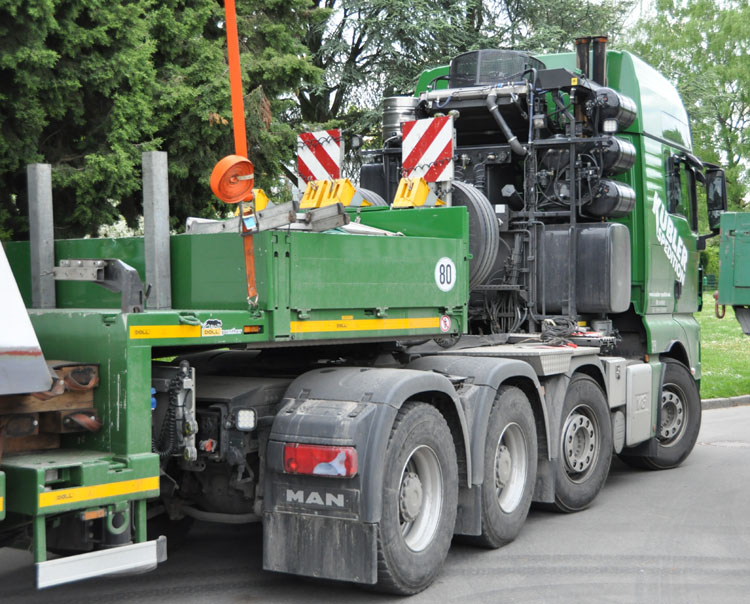 The tower is basically the same as with all the 680's. Meaning it has a large dieseltank, some air barrels and a large cooler on top.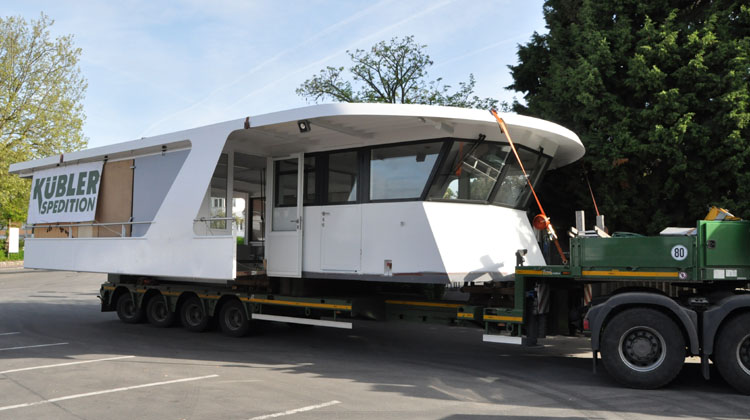 Behind the truck hangs a 4-axled Doll semi-lowloader.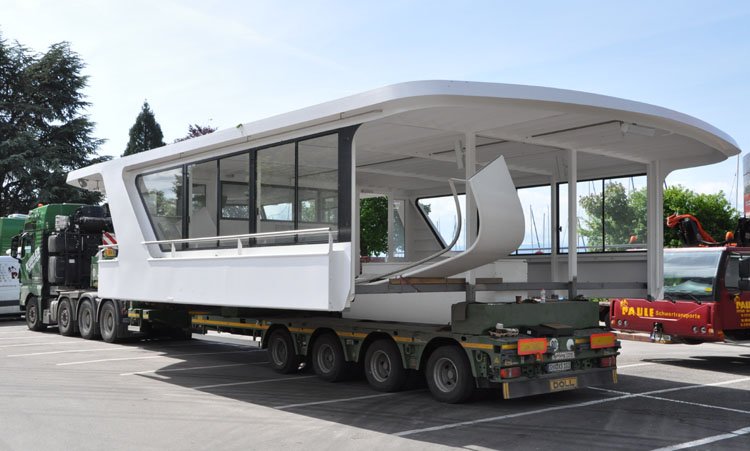 The trailer was extended a little bit, so that the roof would fit on it. The structure was supported by some inner beams that rested on 2 large blocks of wood that lie on the trailer.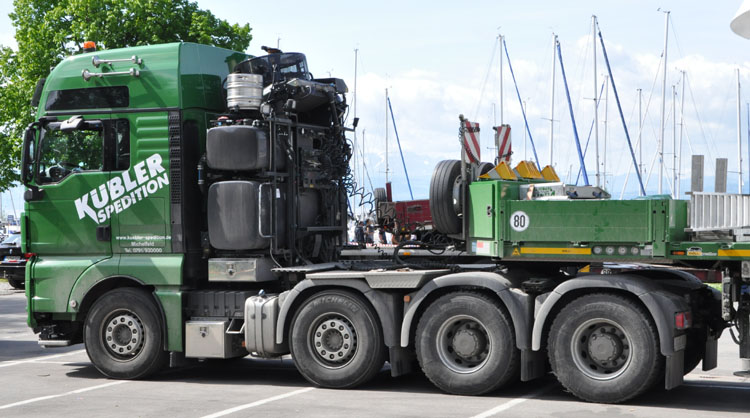 At the end of the chassis a heavy drawbar coupling was installed, so that the MAN can be used as a ballasted truck to pull or push transports.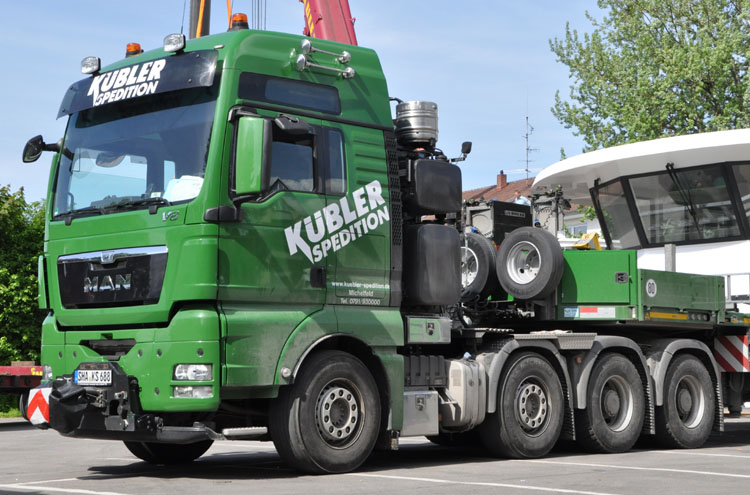 Therefore it also has the heavy front bumper with a big drawbar coupling.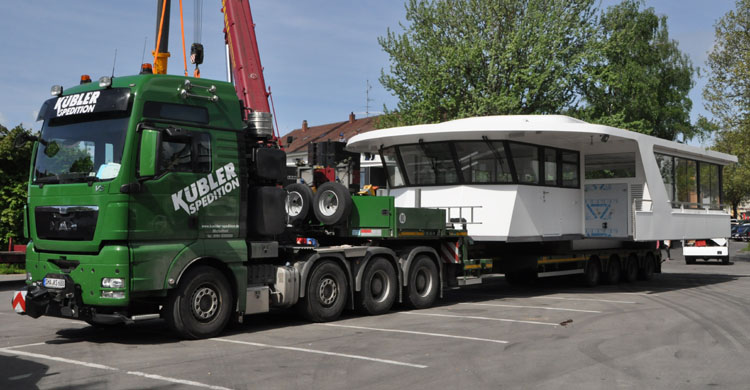 This deck still has got a considerable width. As far as I know, this transport stayed with the main transport all the time.
Back to the MAN index