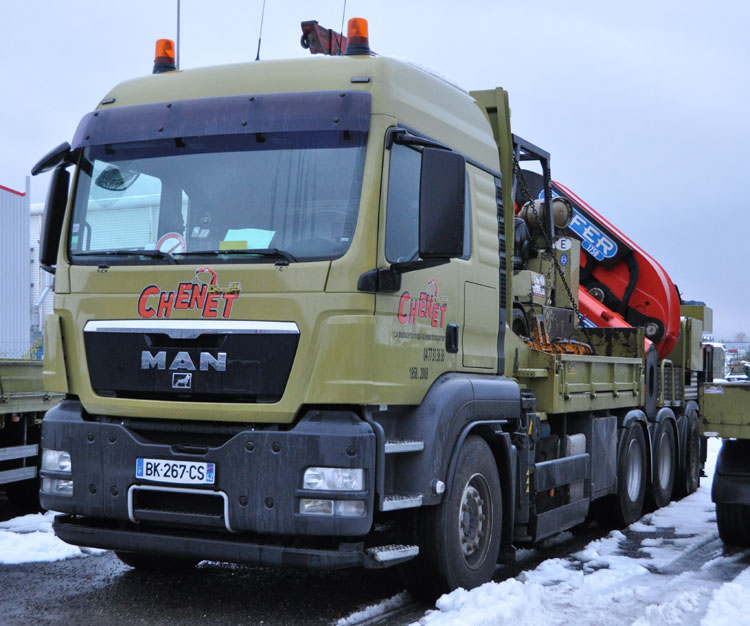 The company Chenet from Veauche (used to be St. Chamond) in France is a specialist for machinery movements. Therefore they own several heavy crane trucks, mainly with a rear installed crane to get close to the heavy machines. A few years back I photographed their Fassi 1500, this year I could get the Effer 1750.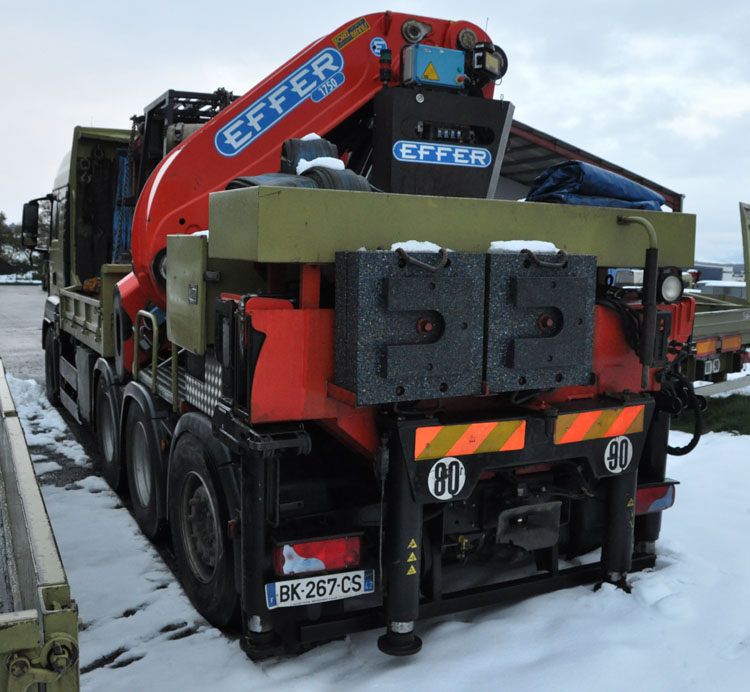 The trucks is a MAN TGS in 8x4*4 configuration. This is an 8x4 chassis with a tridem at the rear that has 2 driven axles and a non-driven steered axle at the rear.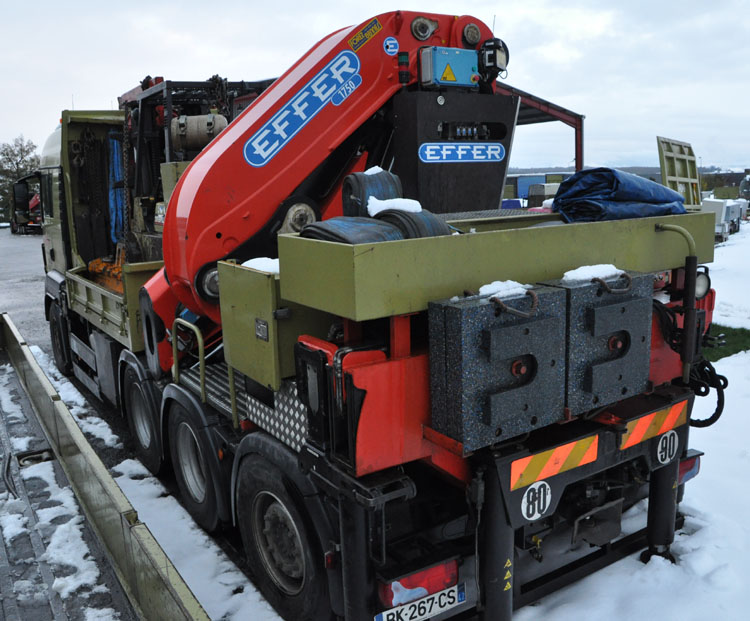 At the back of the truck they installed the Effer 1750, it's the 6S version. This lifts 26,9 tonnes at 4,5 meters and 7,6 tonnes at 15,24 meters.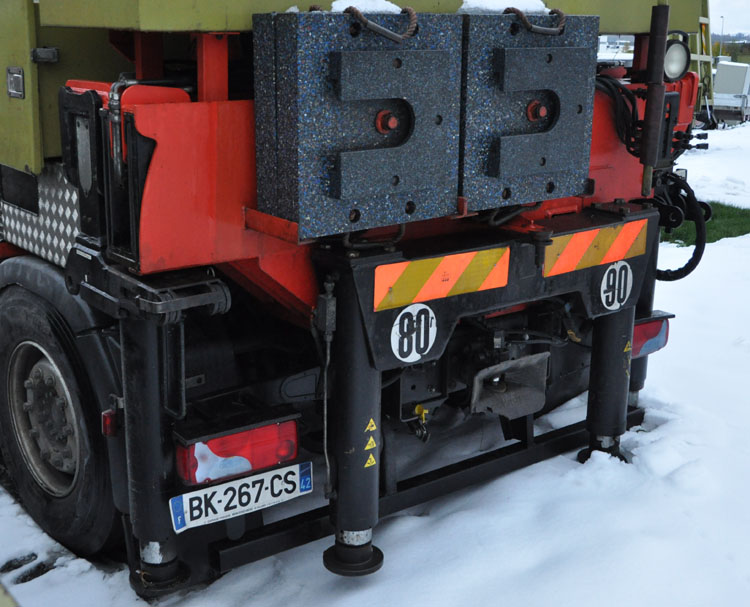 At the back we see the heavy outriggers of the crane itself. They also installed an extra set of outriggers that extend to the rear, they provide enough stability to do heavy lifts to the rear.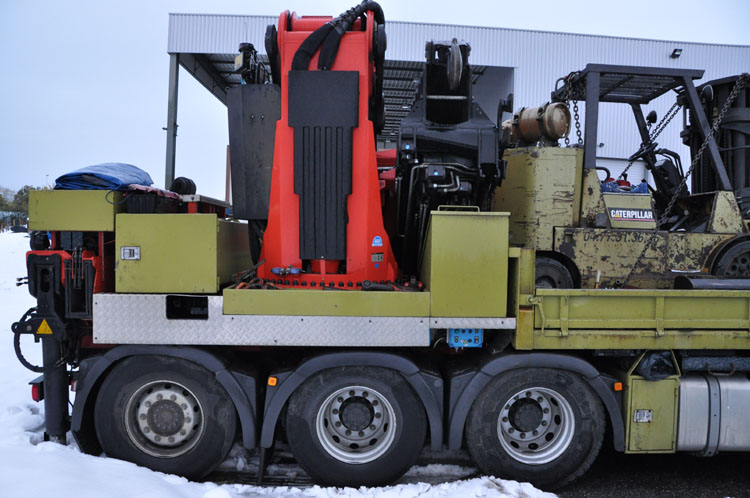 The crane isn'T muonted all the way to the rear, but stands away about 1,5 meters. This way it is standing right above the tridem, which gives a good weight distribution. Also the stability of the crane increases when lifting to the back.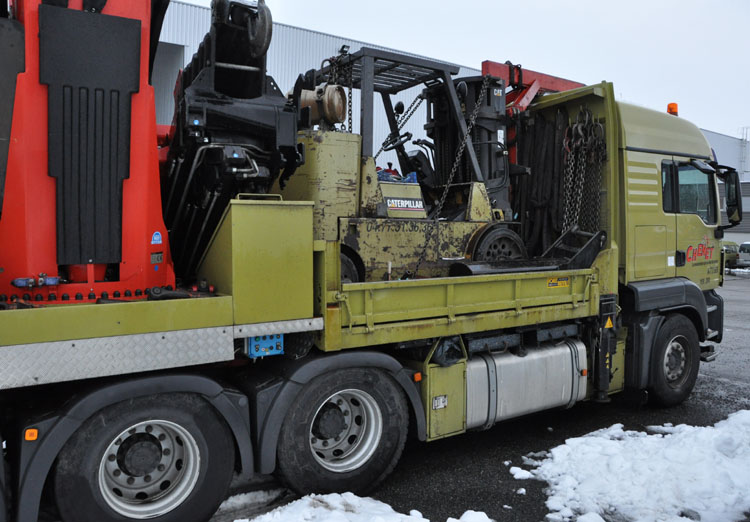 The truck also has got a small flatbed that holds all the lifting equipment and a forklift. The flatbed was built by Forez bennes, the crane was installed by Centro Gru in Italy. On the flatbed we see a special manual part with an increased hook height, that is suitable to lift closer to the roof.
Again a very nice unit for machinery movement jobs.
Back to the: MAN index / Effer index