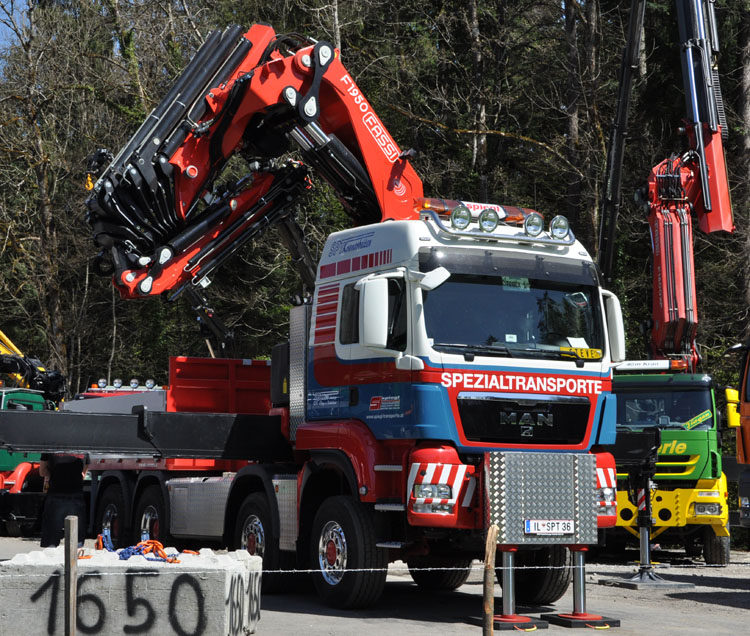 In 2012 I saw this new crane truck of Spiegl from Pettnau (A) for the first time. Here it was on display at the exhibition of Egon Willi Fahrzeugbau, where it was built.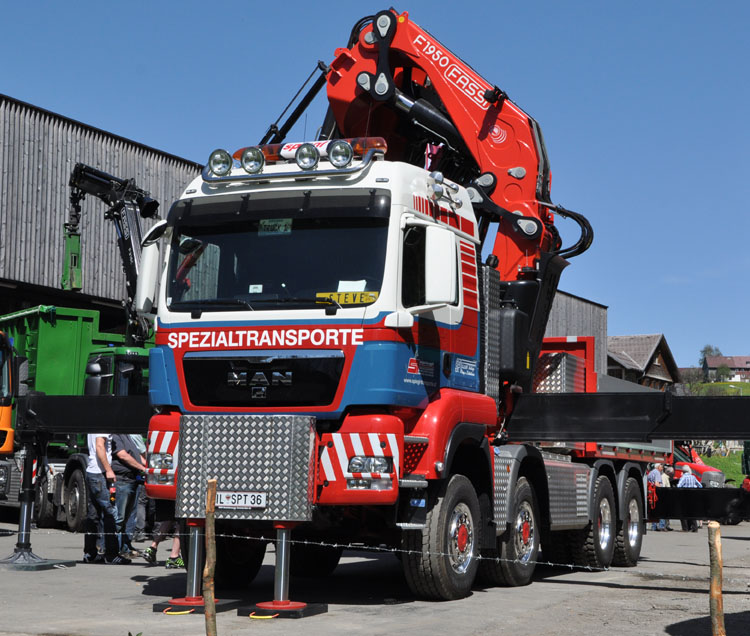 The new MAN is again a heavy 8x8, a TGS 41.480. It's predecessor was this F2000 8x8.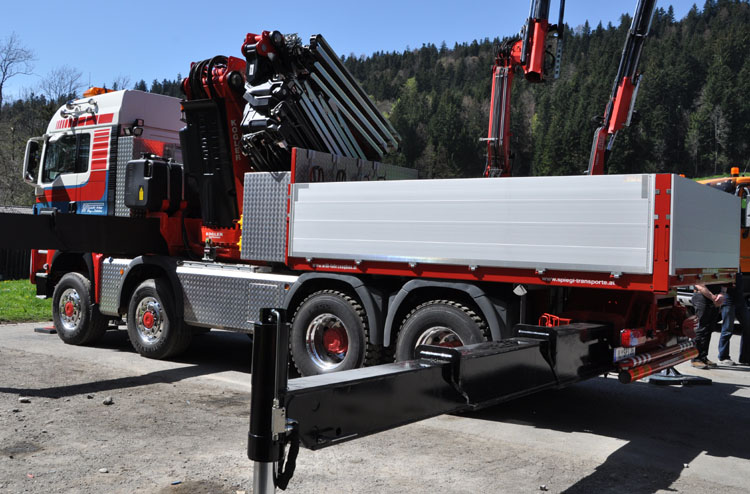 This time the truck wasn't built as a tractor unit, but immediately got equiped with a rigid flatbed. It does have a drawbar coupling though.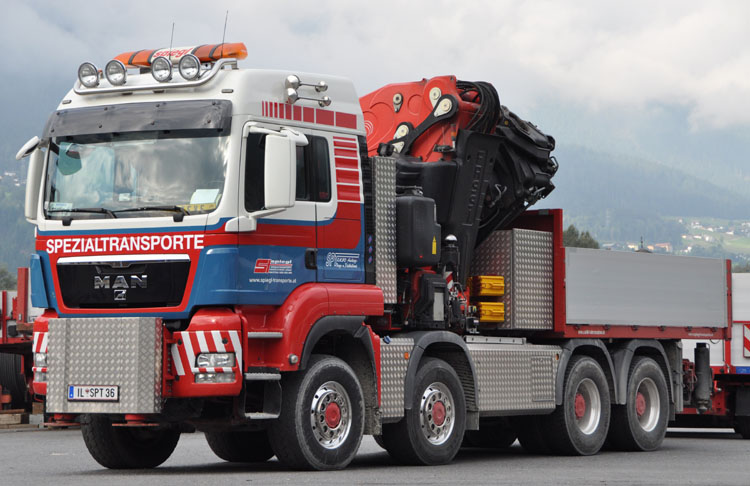 In 2016 I drove by the yard of Spiegl and could again take some photos of the this unit. The front bumper holds some serious heavy outriggers. The front chassis was reinforced, so that the crane can utilize it's full power in all directions.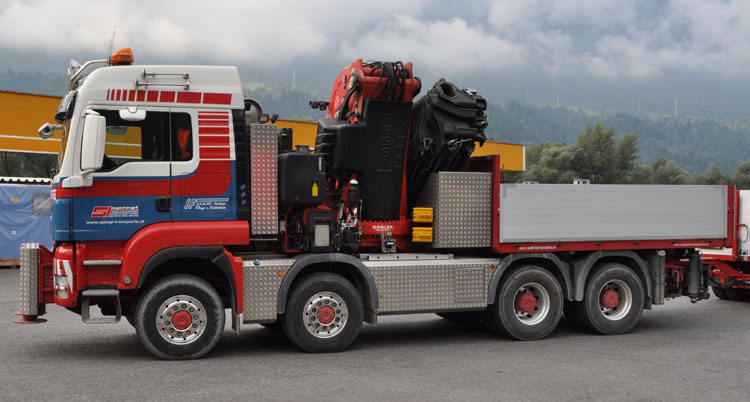 Behind the cab stands the large Fassi crane, a F1950RA.2.28. This crane extends 8x hydraulically and can lift 6 tons at 19,4 meters. The maximum load is 30 ton at 4,3 meter. With the 6x extending jib it can reach up to 31 meters.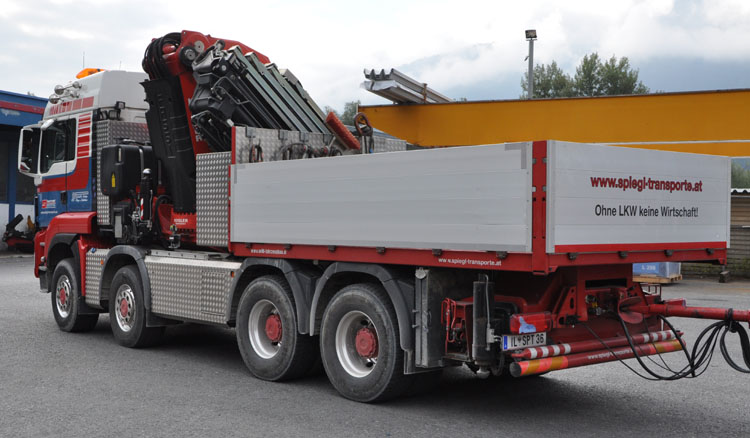 This side of the chassis holds the Ad-Blue tank. Behind the steel plating are the batteries and some air barrels. Beside the crane stands a large toolbox for lifting materials.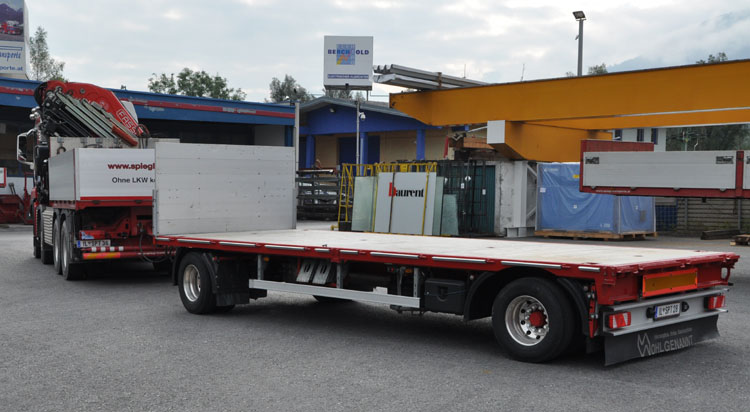 Here the TGS was coupled to a 2-axled drawbar trailer.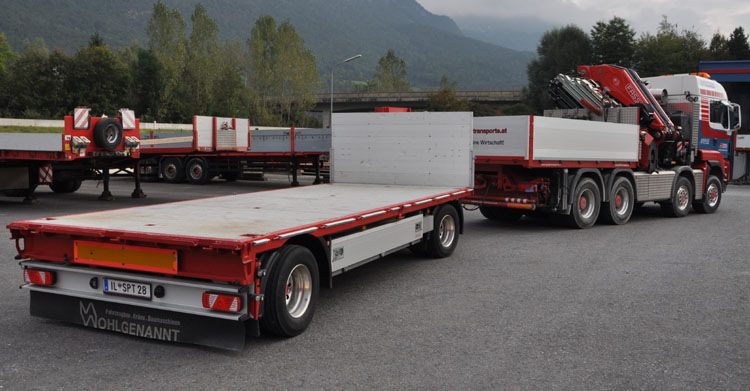 This truck is used a lot to support heavy transports in the mountains of skilift cables. The 8x8 drive then gives good traction and can help the transport get up the mountains on difficult passages. On top of the mountain, the heavy crane can assist with unloading.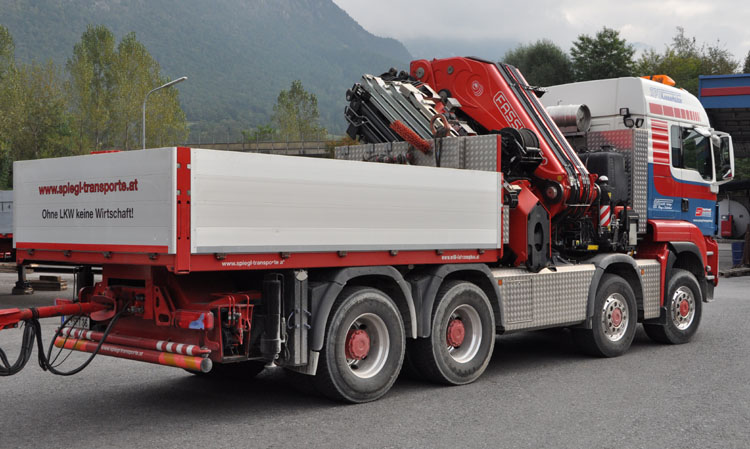 At the back of the chassis we see that the support beam and legs are mounted as high as possible, giving a good angle here for steep mountain roads.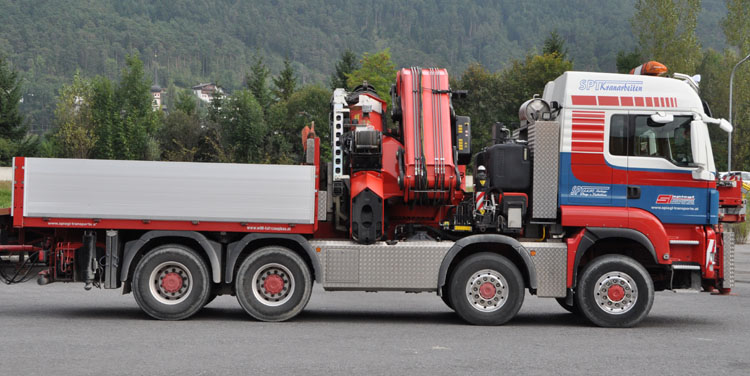 From this side it is clearly visible that the crane is mounted a bit to the rear, not directly behind the cab. This gives a better weight distribution and also gives a better performance to the front as the outriggers are further away. Here the dieseltank and the muffler are mounted behind the steel plating.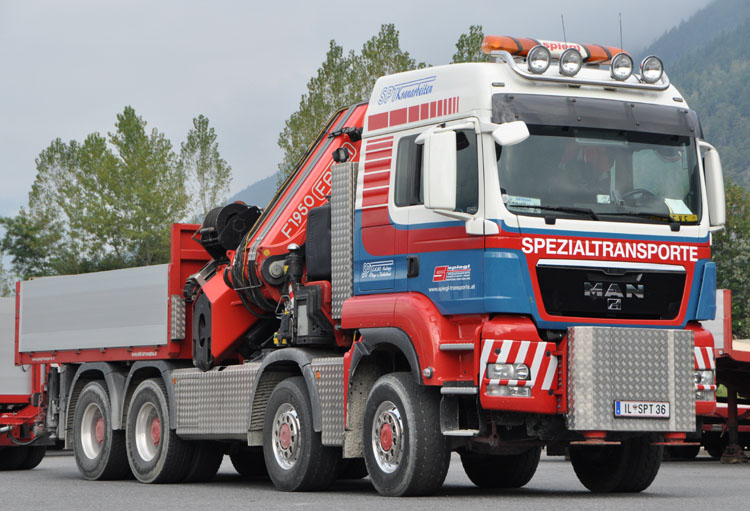 A very nice crane truck, specially built for the heavy work in the mountains!
Back to the: MAN index / Fassi index