I could photograph this MAN TGA 41.460 8x4 in 2008 at Bordicchia's yard in Nocera Umbra (I).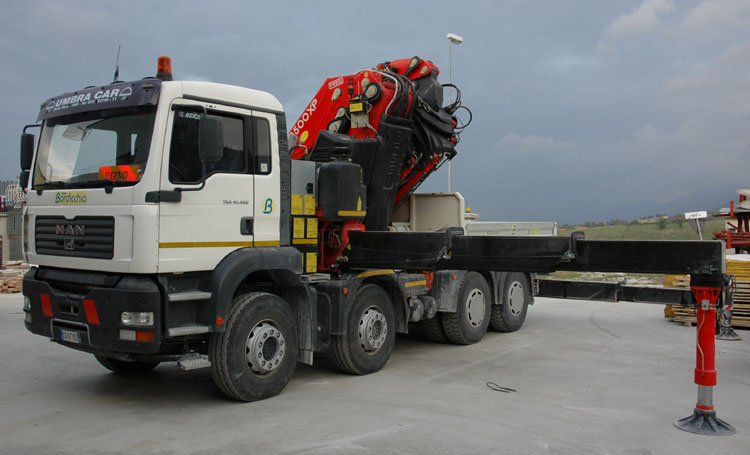 They installed a Fassi 1500 onto this truck.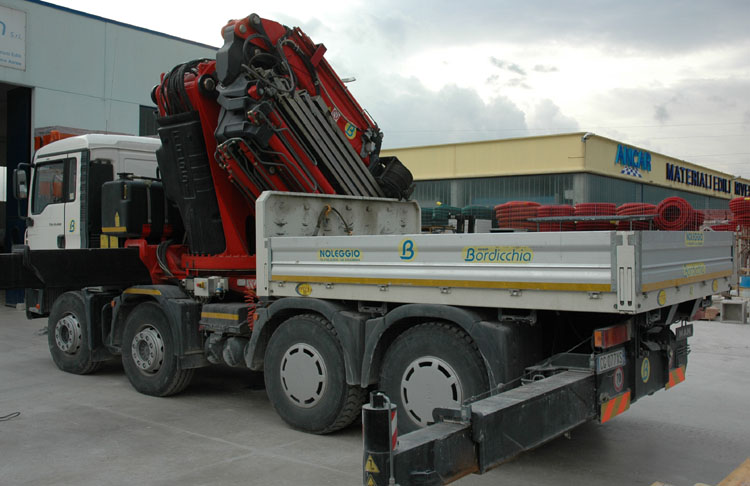 A short flatbed was installed behind the large Fassi. Remarkable is the very short wheelbase. The space at the chassis was filled here with a battery compartment and some air barrels.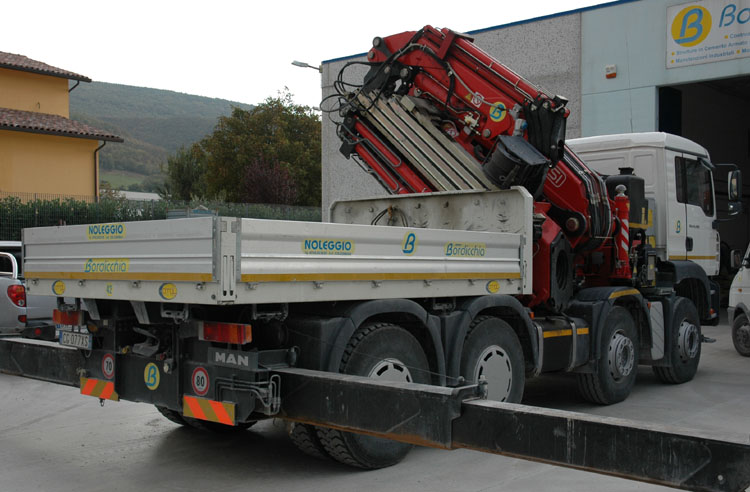 The rear of the chassis holds the heavy outriggers and a drawbar coupling.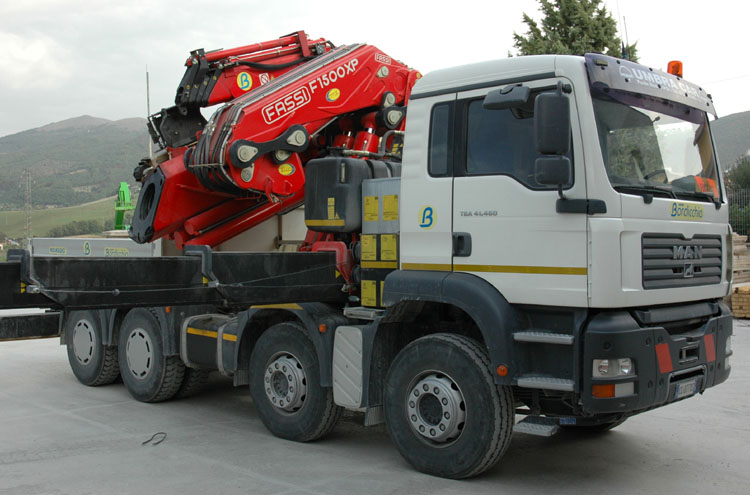 The MAN was built by OMAT. This space on this side of the chassis was used for a small dieseltank.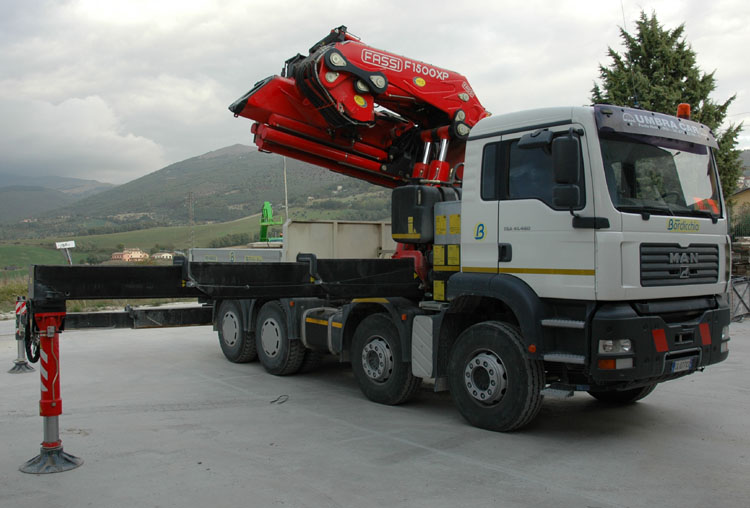 Here the crane was set up in the evening. In the background we see the nice landscape of this area.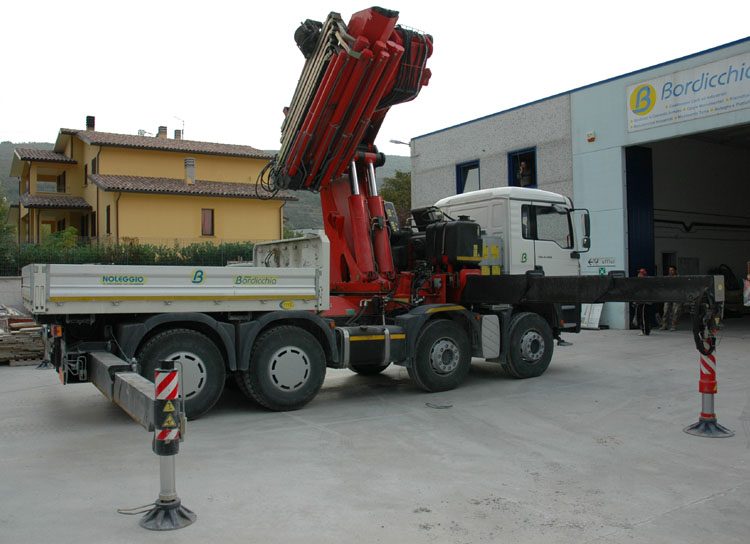 When I take pictures, I usually also look at the typeplate of the crane, mainly to see the year of construction. More interesting on this Fassi unit was the serial number, it was nr. 1001. This means that his was the 1st Fassi 1500 to be delivered to a customer, a nice coincidence! It was built in 2002 and delivered in the beginning of 2003. The 2nd one is this one from Vagn Poulsen.
Nowadays the number system of Fassi has changed, and the number is more random, not starting at 1 for every model anymore.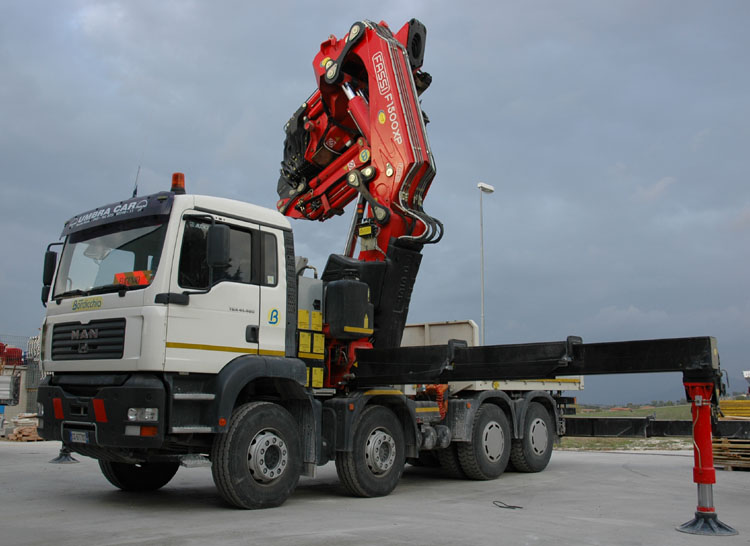 The crane is a F1500AXP.28, so it extends 8x hydraulically. At 19,4 meters it can still lift 4465 kg. The maximum capacity is 30 tons at 3,35 meters.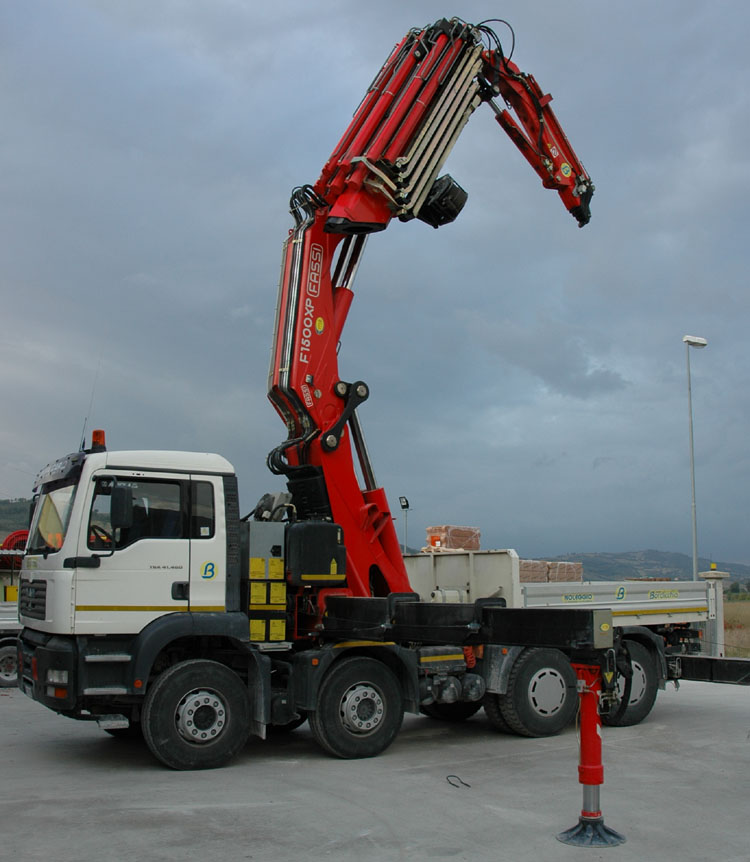 The jib is still an older model, the L604. This extends 4x and gives an outreach of 28,1 meters with 1800 kg. The maximum load lifted with this jib can be 5,5 tons.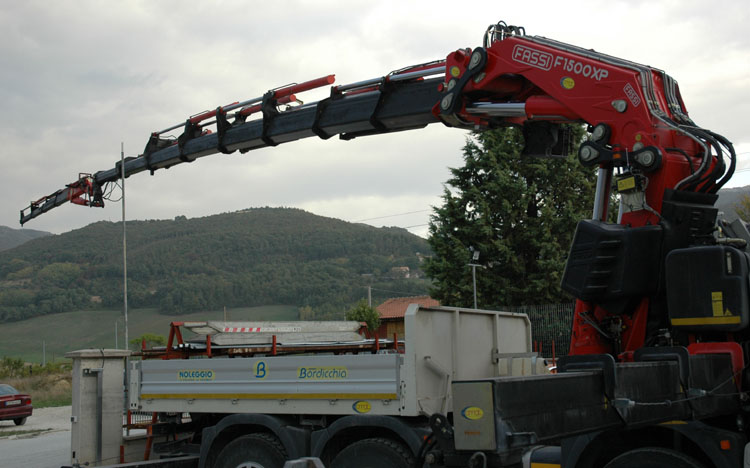 Here the crane is extended to it's maximum outreach. This company doesn't exist anymore, but the MAN is still working, now in the fleet of Baronci.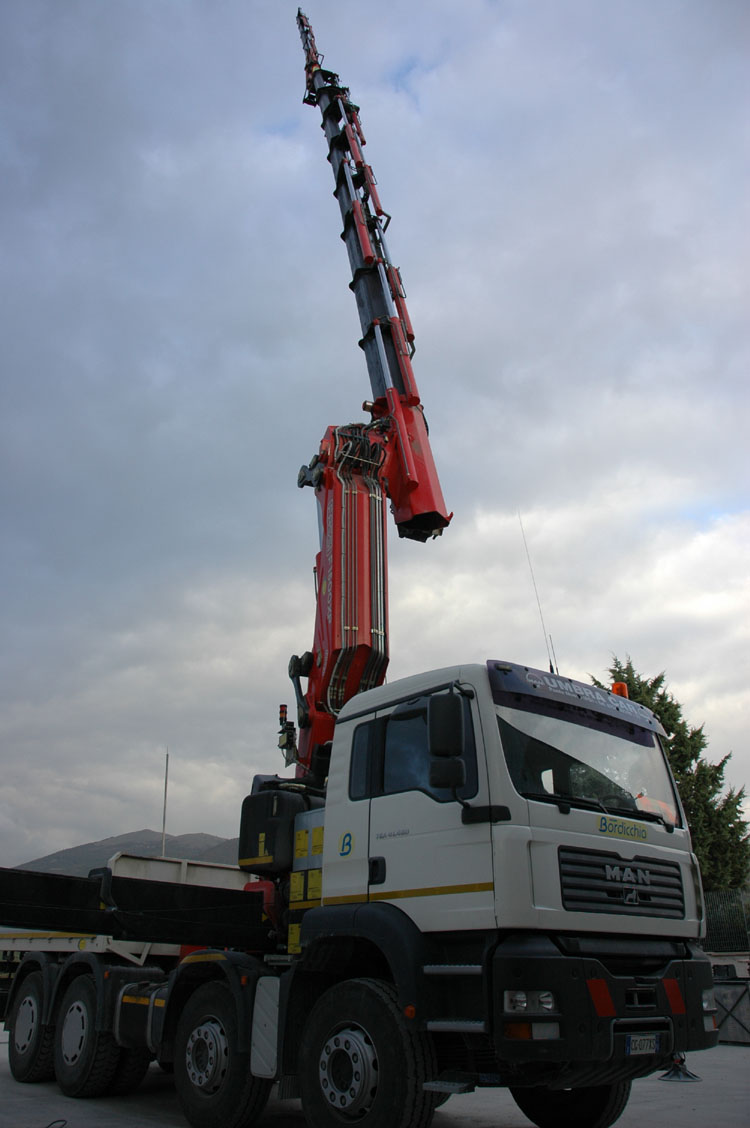 A milestone in the Fassi history, this 1st Fassi 1500 in daily use!
Back to the: MAN index / Fassi index