The company Walser is a truck body-builder from Rankweil near Feldkirch (A). The division in Zizers (CH) had an open day lately, this reports shows some pictures of that day.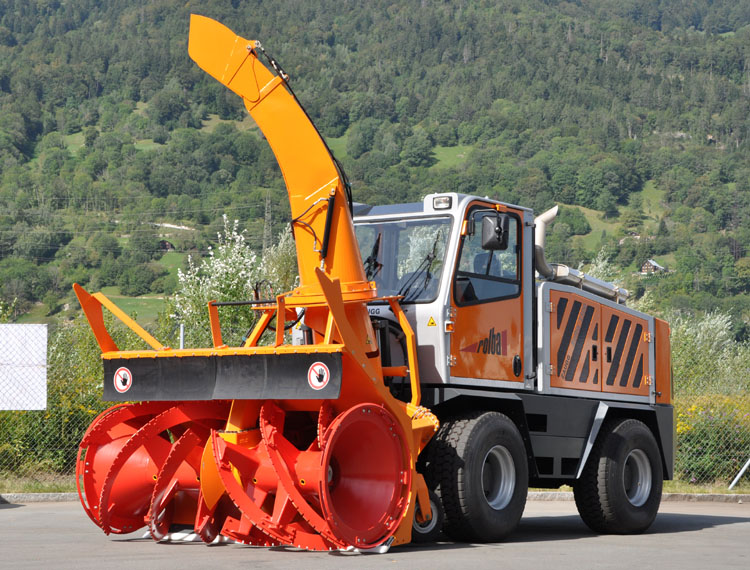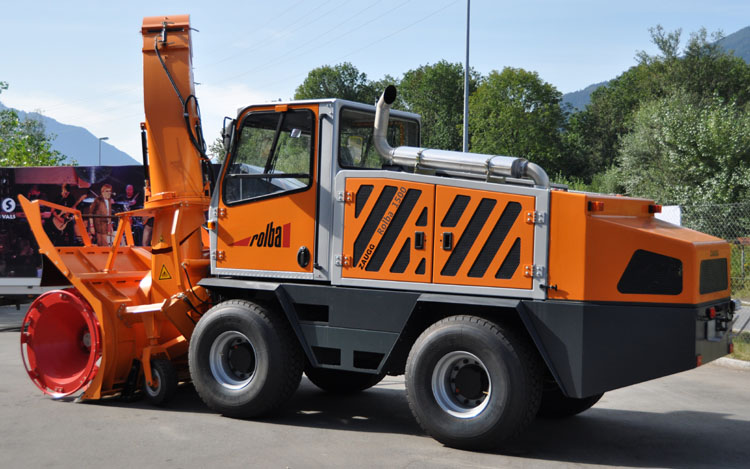 At the entry I found this interesting Zaugg Rolba 1500 snowplow.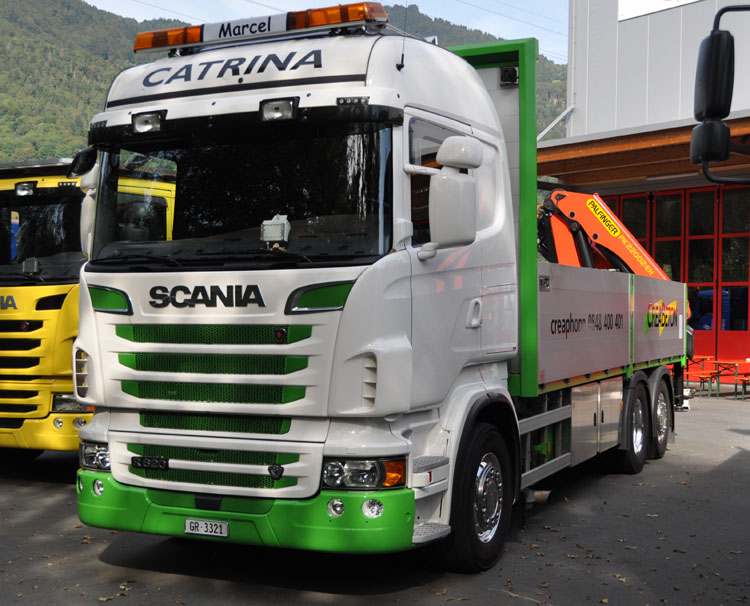 There was a big line-up with trucks that have rear mounted cranes, mostly tippers with cranes in the range of 15 to 20 t/m. One of the nicer units was this swiss Scania R620 6x2 with PK22002 EH at the rear.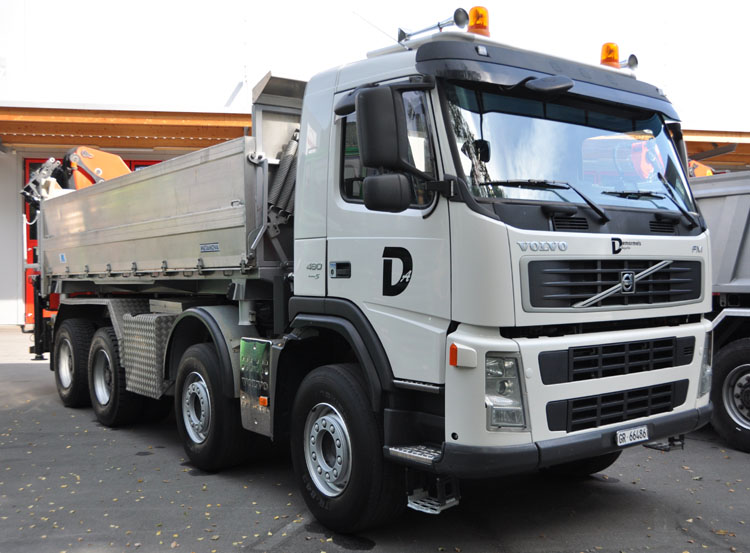 Also interesting is this Volvo FM480 8x4 with a tipper body an a PK27002 at the rear.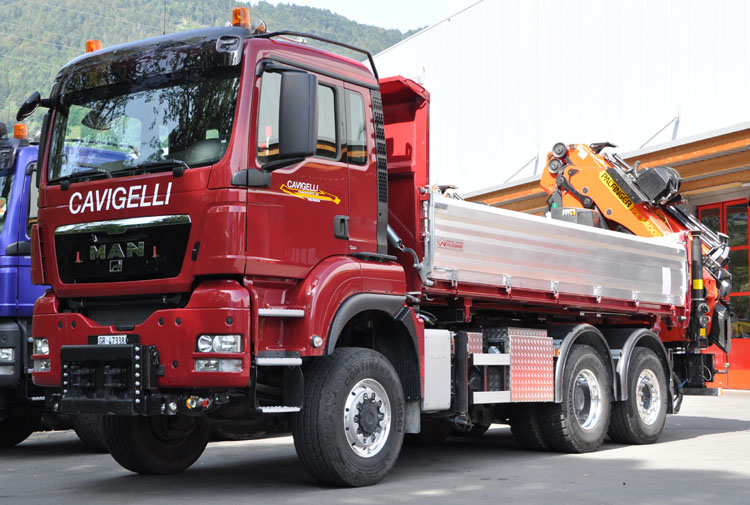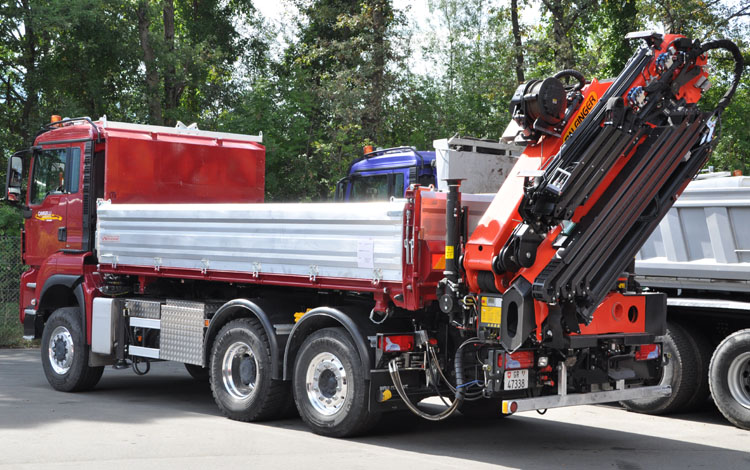 And this is an interesting MAN TGS 6x4*4 with a tipper body and a demountable PK34002.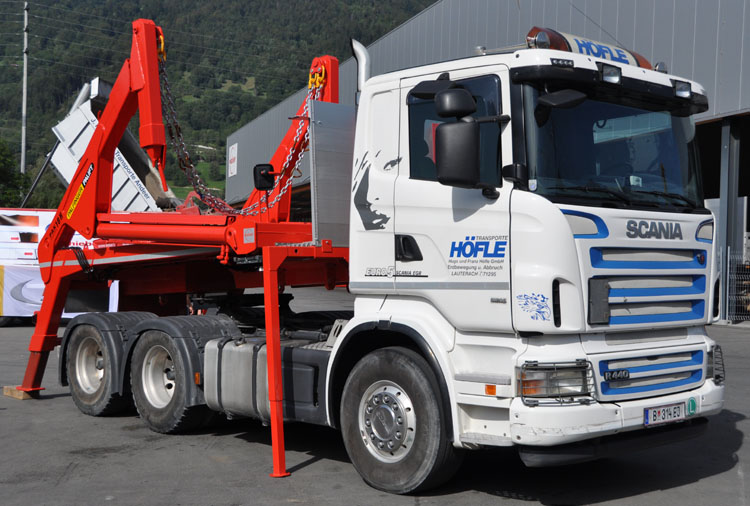 This is a Scania R440 6x4 tractor with a demountable Palfinger Palift containerunit.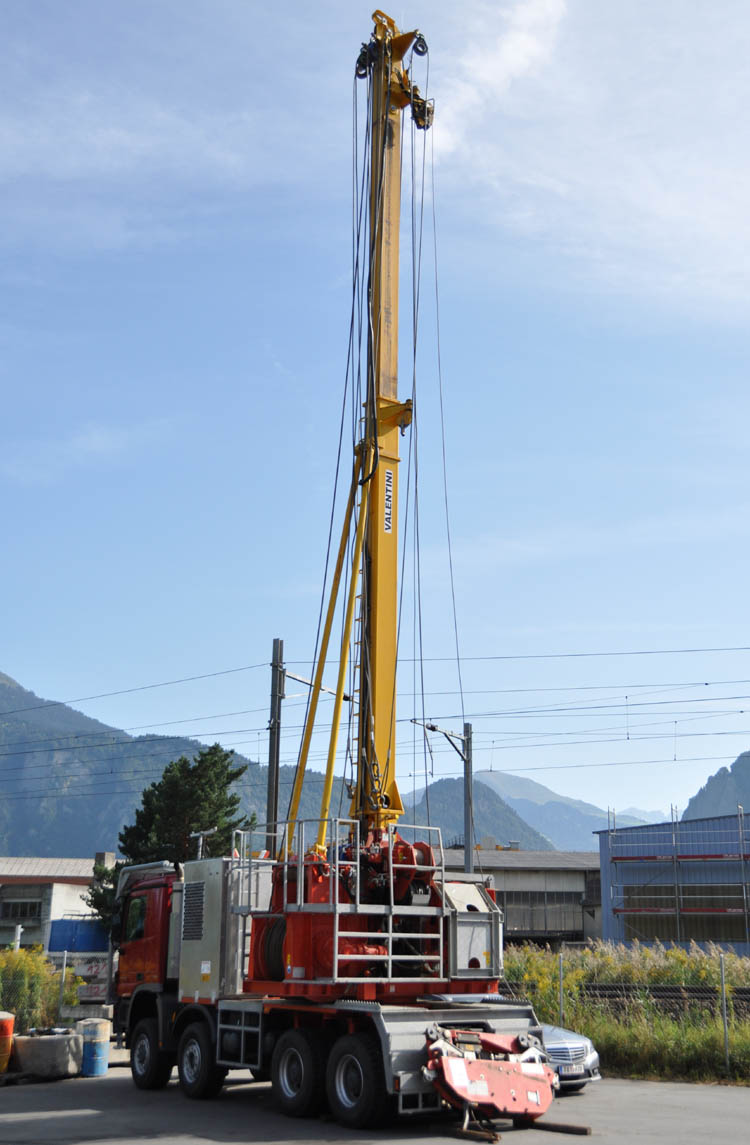 This is a Italian made mobile winch that is used to harves trees in mountaines areas.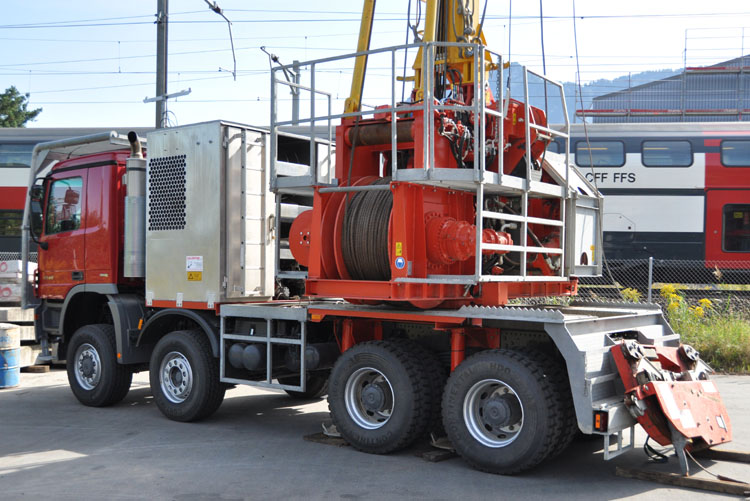 The unit is built by Valentini and is mounted onto a Mercedes Actros 4148 8x6.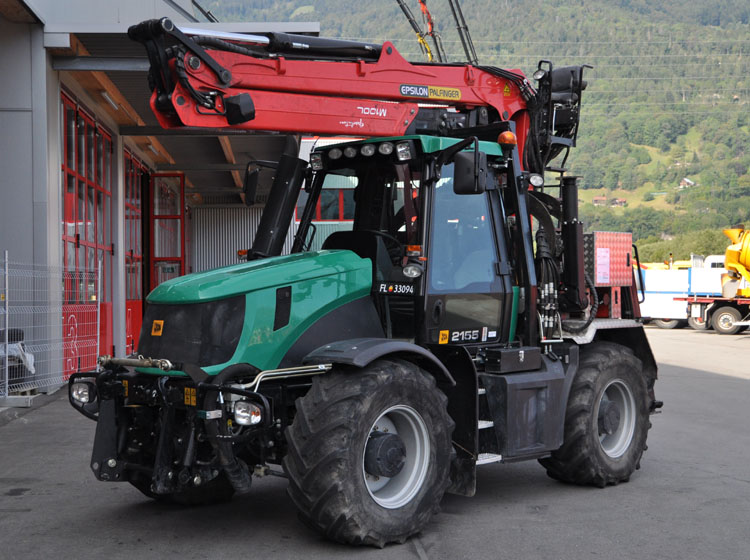 This is a demountable Epsilon Palfinger M100L on a JCB Fastrac, also meant for the forestry business.
On to page 2 >>