Last year I couldn't be at the festival. So I had a good reason to go this year!
Below are the pictures.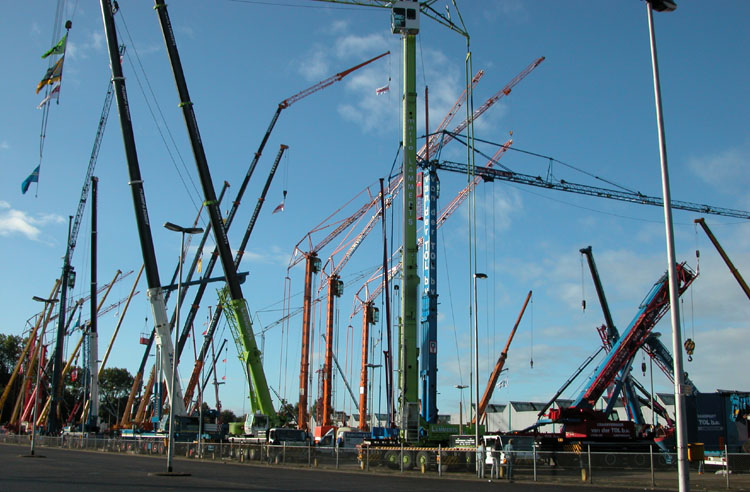 Overview of the show. This year there where, as always, a lot of interesting cranes and vehicles.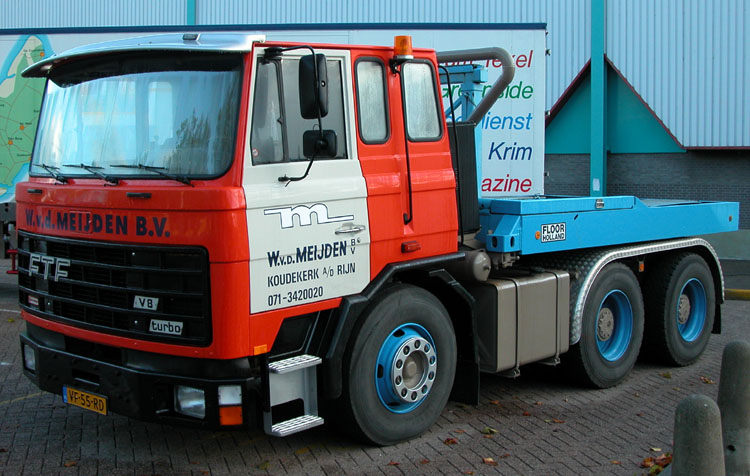 The FTF Club was also there. Here a FTF 6x4 ballasted tractor of Van der Meijden.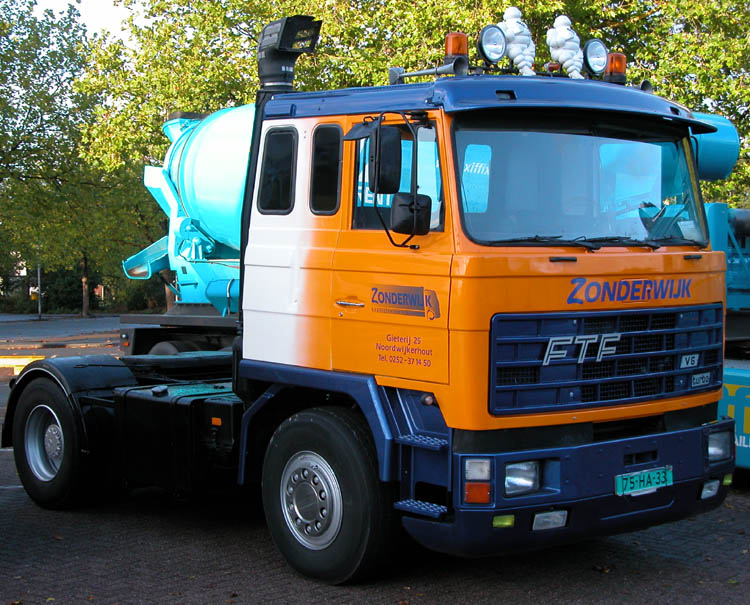 Another FTF, this time a 4x2 with a nice paint.
MAN 37.463 of Herpertz wich is equiped with a Effer 720 crane.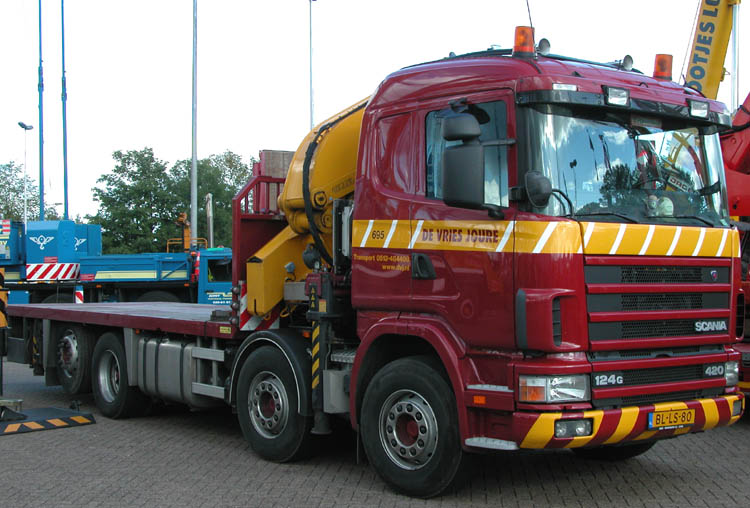 Another truck with a heavy Effer crane, this time a Scania 124G-420 8x2 of De Vries.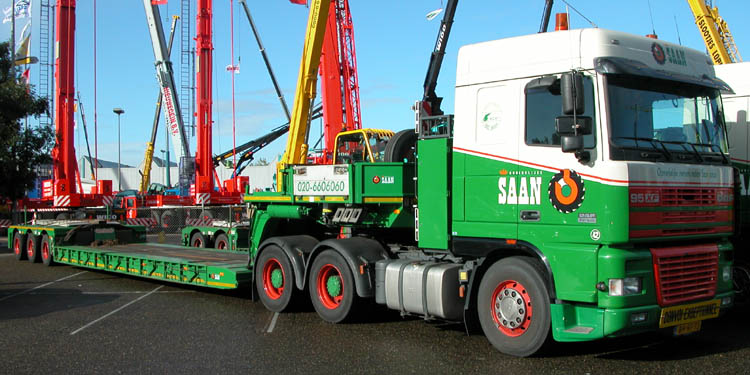 Saan was there with 2 trucks. This is a DAF 95XF-480 in 6x4 layout.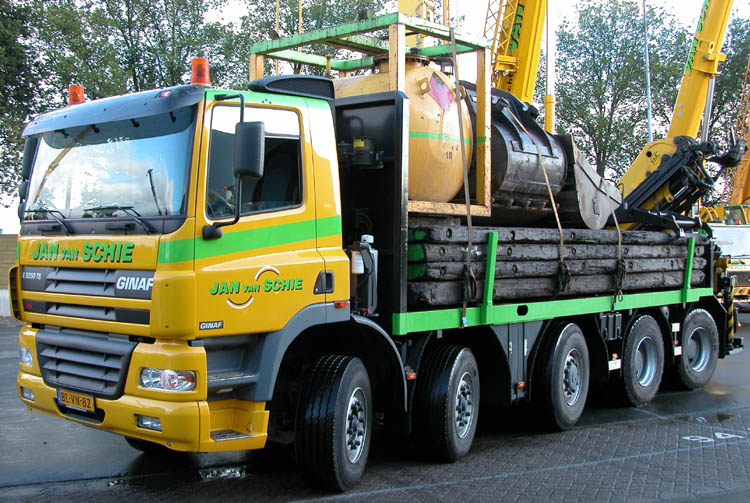 Next is Jan van Schie. There we find this Ginaf X5250 TS. This 10x4 truck is allowed to run at a total weight of 50 ton. The first 3 and the last axle are steerable.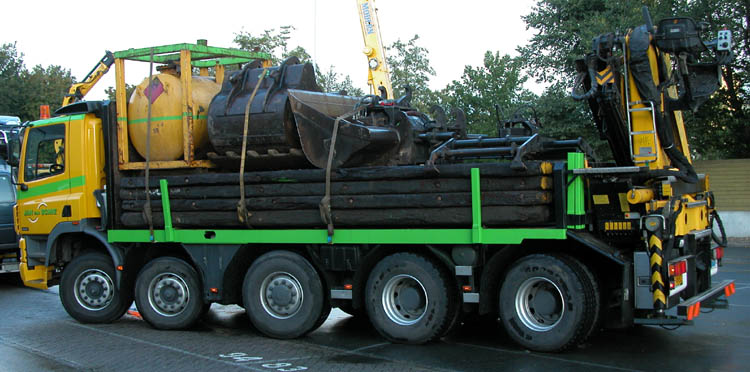 At the backside they mounted a Palfinger PK 21000 crane so that the truck can unload itself.
On to Jan van Schie's 5-axled Scania >>