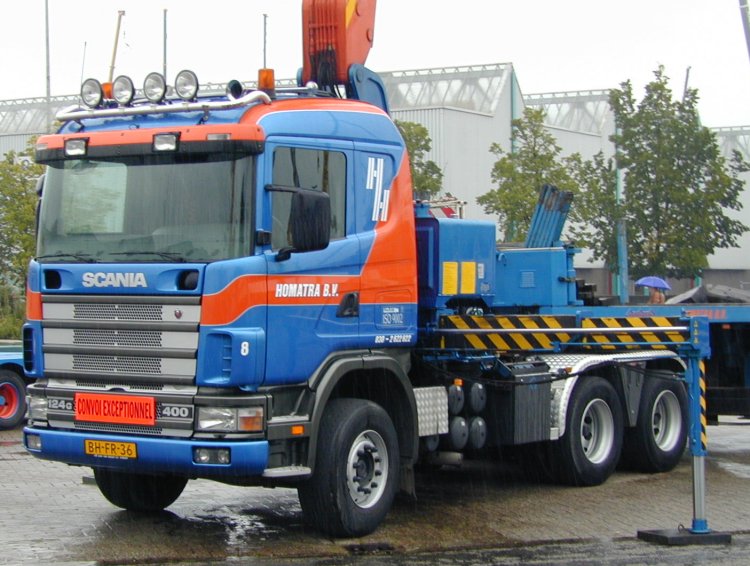 Scania R124G-400 of Homatra B.V. This truck was equiped with a 60 t/m Effer crane.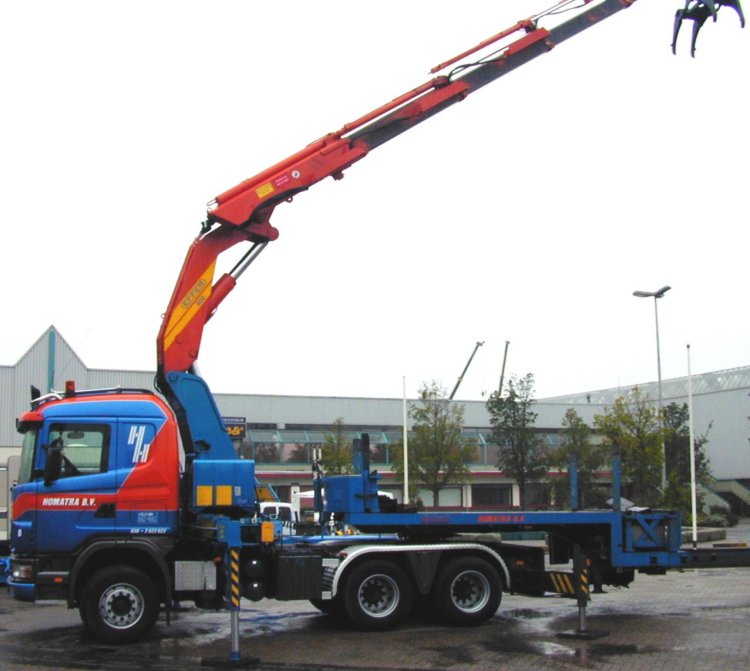 View from the side.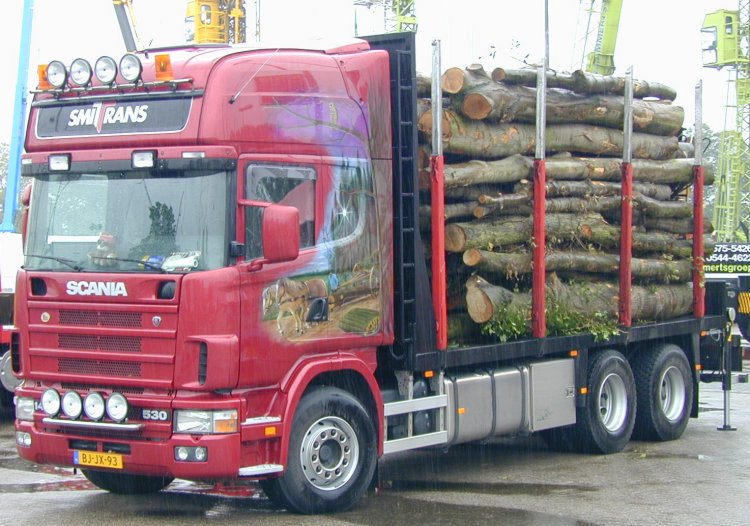 This Scania 144G-530 cought my attention because of the nice airbrush paint.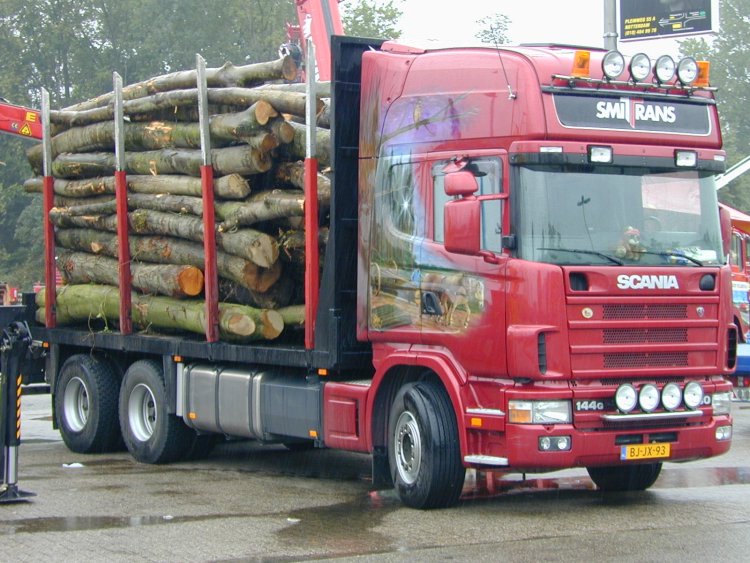 A view on the other side of it.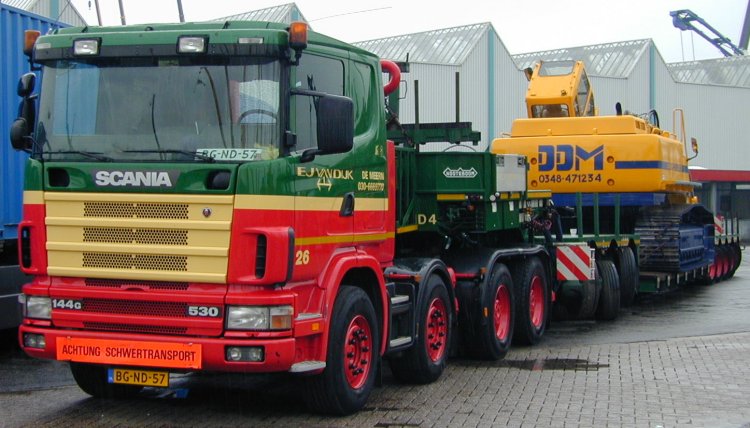 Scania R144G-530 in 8x4 layout of E.J. van Dijk from De Meern (nowadays DDM). Here it transports a demolition excavator of DDM. The trailer is a 5-axle Nooteboom with a 3-axle Interdolly.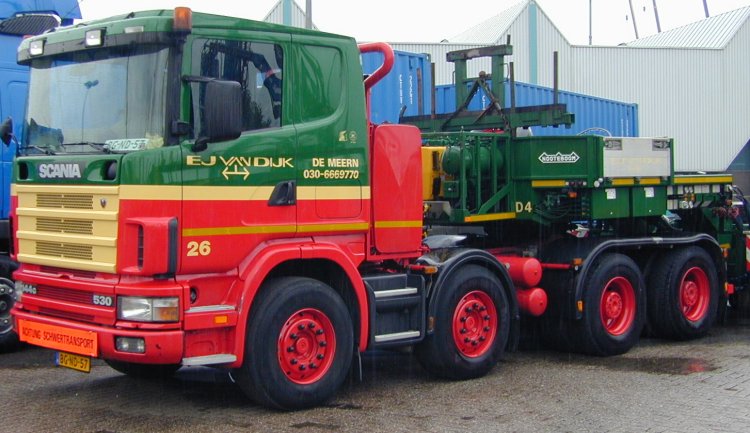 The tractor has a rather long wheelbase for a heavy transport tractor. The roof has been flattened so that booms of machines can be layed over it.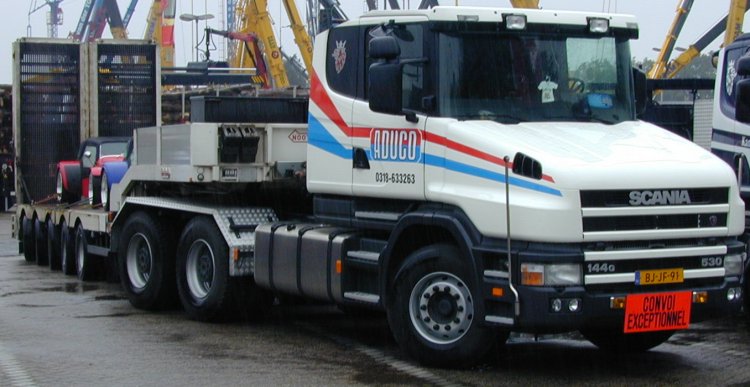 This Scania T144G-530 is owned by Aduco Nederland B.V. and pulls a 5-axled semi lowloader of Nooteboom. The load here are 2 Donkervoorts (Dutch sportscars) but normally constist of a asphaltmilling-machine. The cut in the back of the roof is necessary to make place for the transport-belt.
Stiking DAF 95XF-480 of Bredenoord Aggregates, equiped with a heavy Palfinger crane.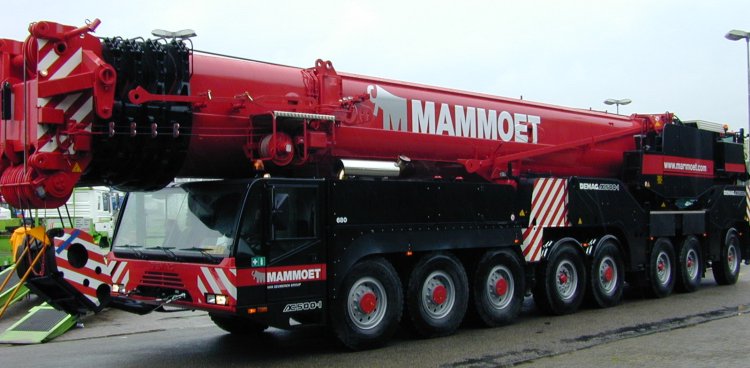 Brandnew Demag AC500-1 of Mammoet.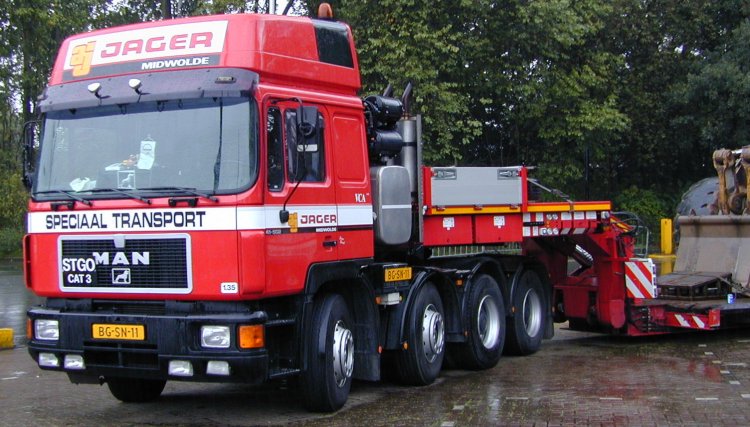 Jager bedrijven from Midwolda was there with this MAN 41.502. This truck is now replaced by a FE600A.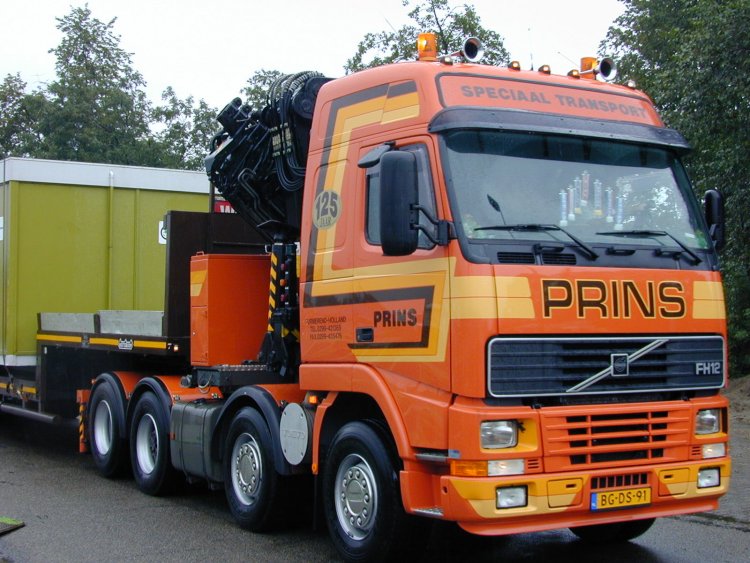 Volvo FH12 8x2 with a large crane of Prins speciaal transport.
Modells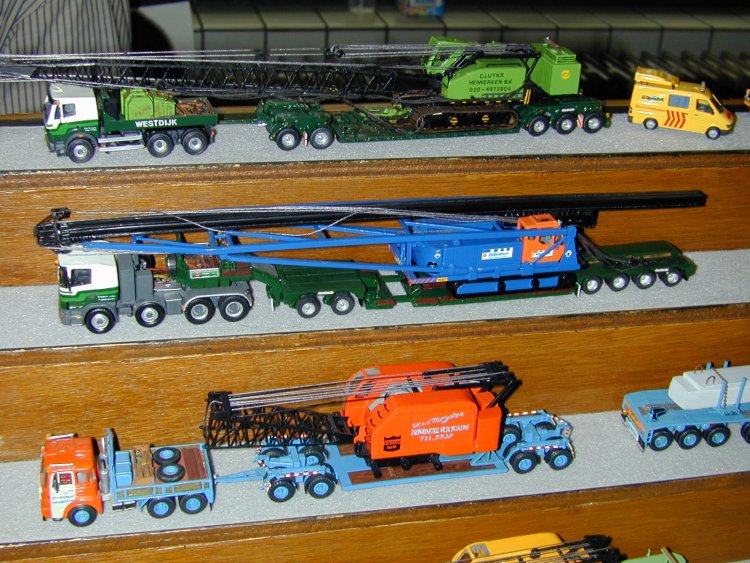 Overview over 3 scale models in 1:87. From top to bottom:
1. Mercedes ballasted truck of Westdijk with a 5-axled Nooteboom drawbar trailer loaded with a old dragline.
2. Scania R144G-530 8x4 of Westdijk with a 4-axled Nooteboom and a 2-axled Interdolly. It's loaded with a pilling machine of Oudenallen.
3. FTF 6x4 ballasted truck with a 4-axled drawbar trailer loaded with a American crane of Van der Meijden.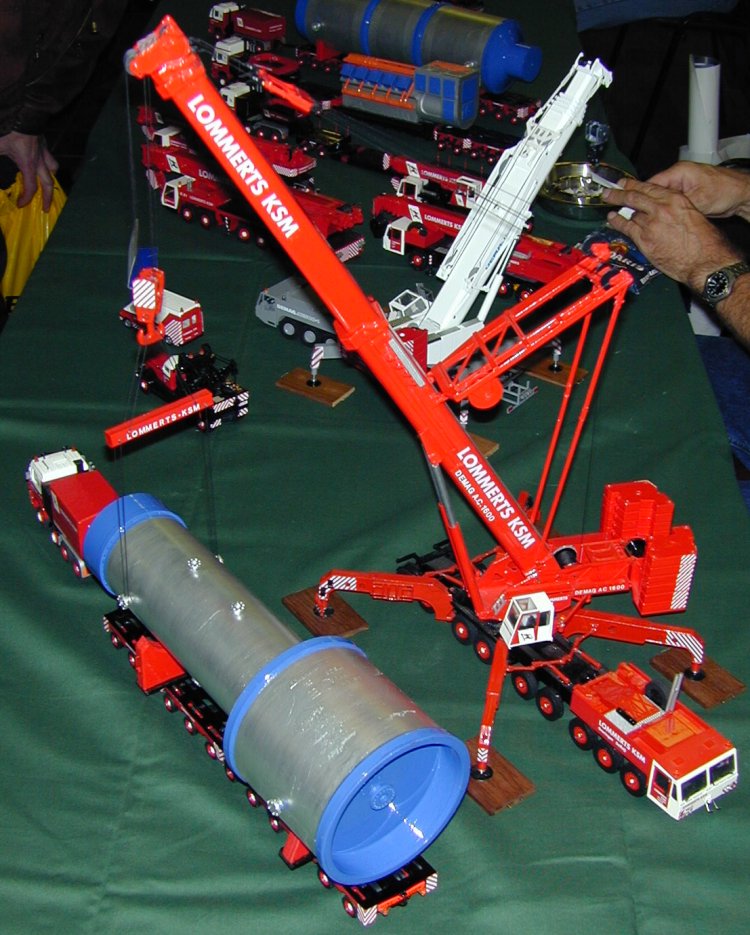 Demag AC-1600 1:50 in Lommerts livery during the lift of a reactor.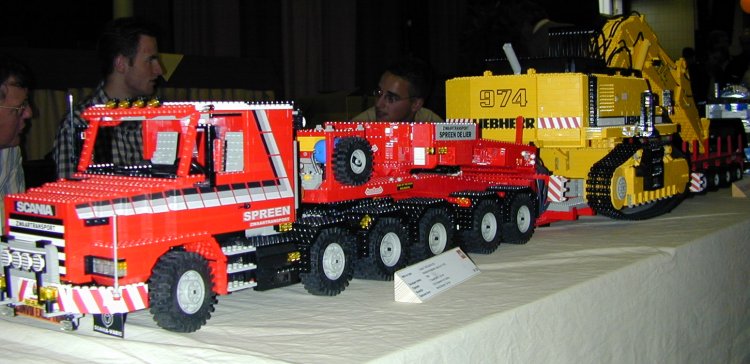 Scania T143E-500 in 1:13 of Spreen built from Lego by Dennis Bosman.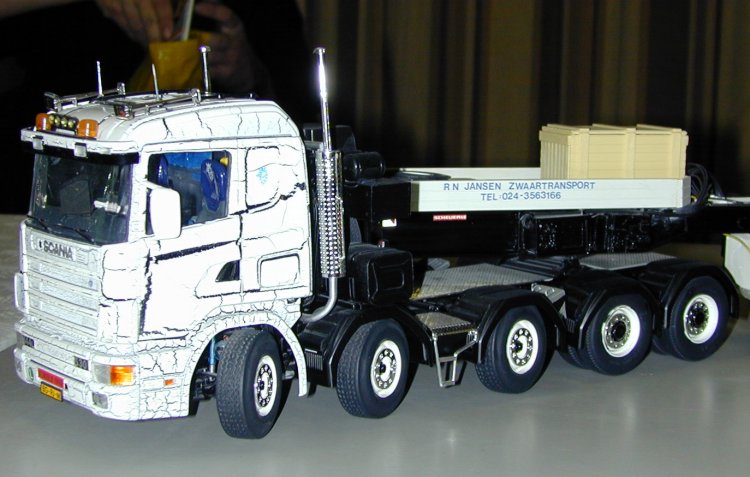 Scania R144G-530 10x4 in 1:24 with a striking livery.

Nice woodtruck in 1:24.
On to page 2 >>