TCM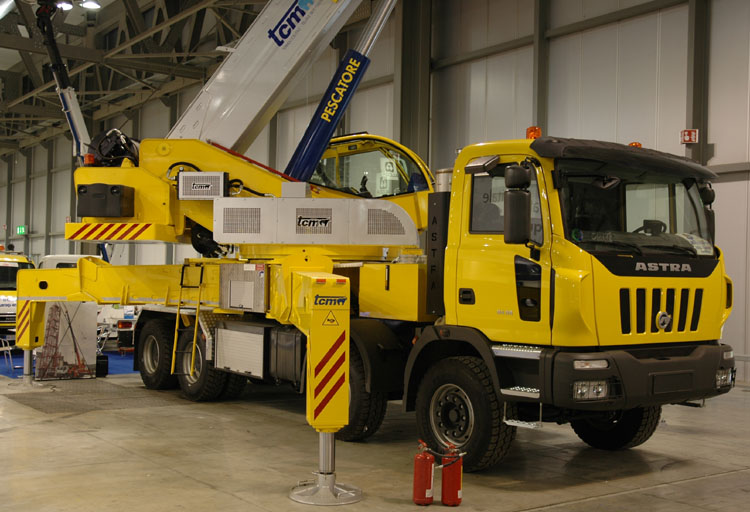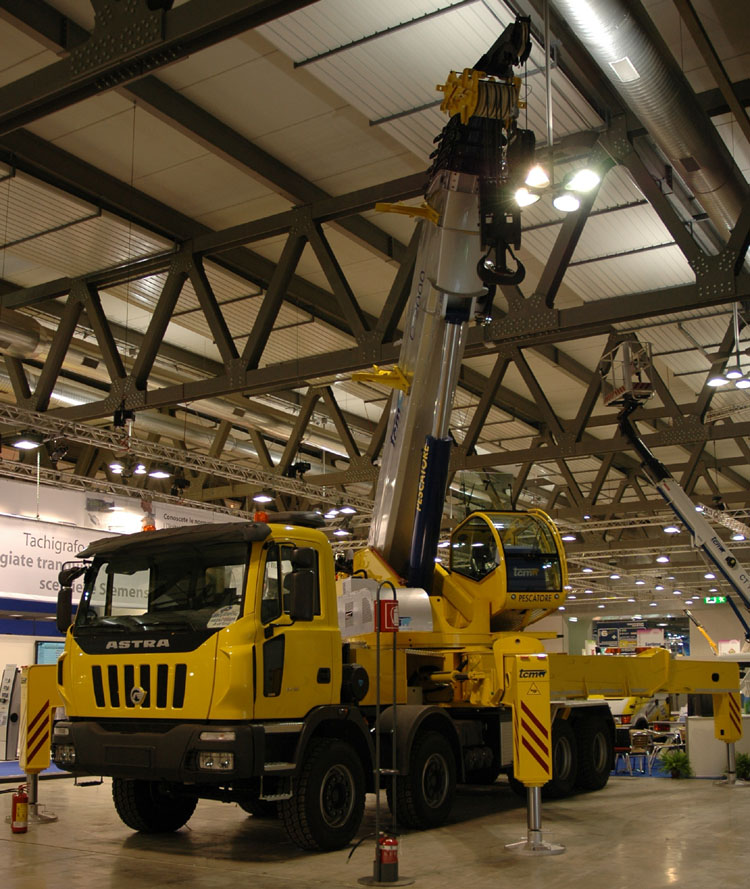 TCM showed this new C2000 on an Astra HD8 84.56, an 8x4 chassis with a 560 hp Iveco engine. This crane has a lifting capacity of 200 tons. At the rear of the chassis they mounted a winch. The total weight of this crane-truck is 40 tonnes.
Fagioli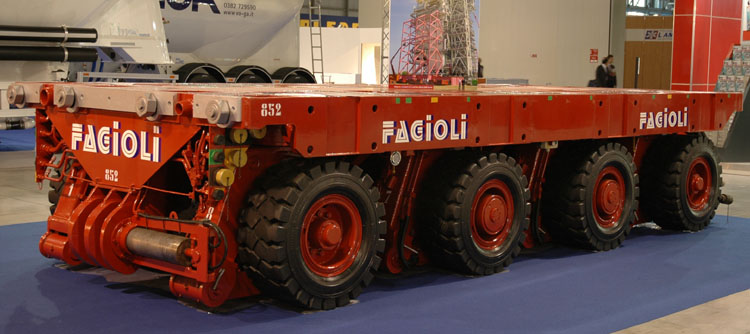 At the small stand of Fagioli stood this Scheuerle heavy transport module.
Scheuerle / Kamag / Nicolas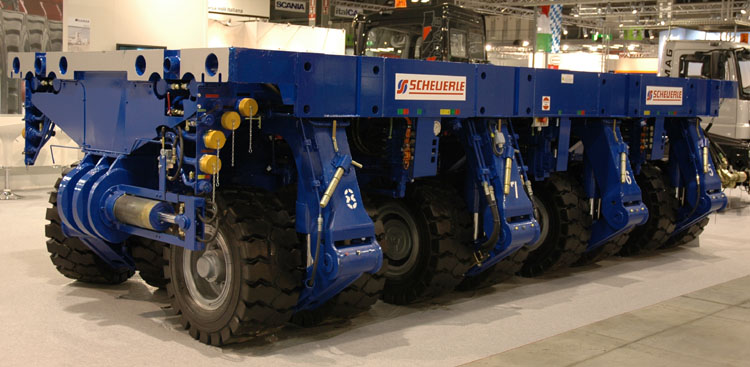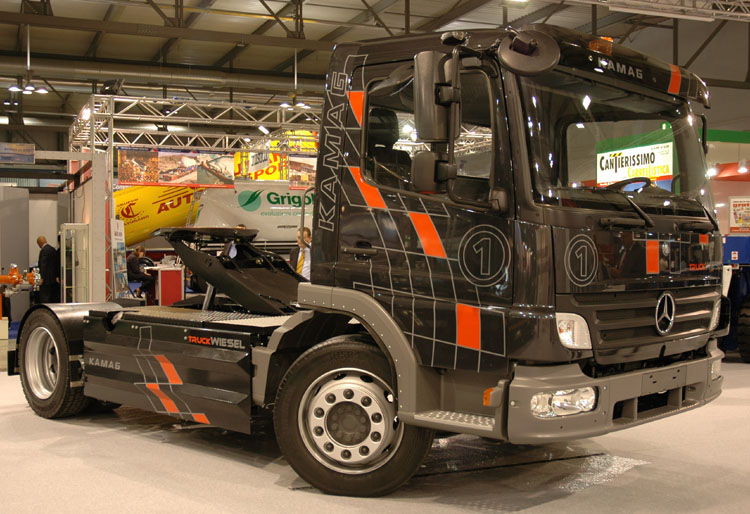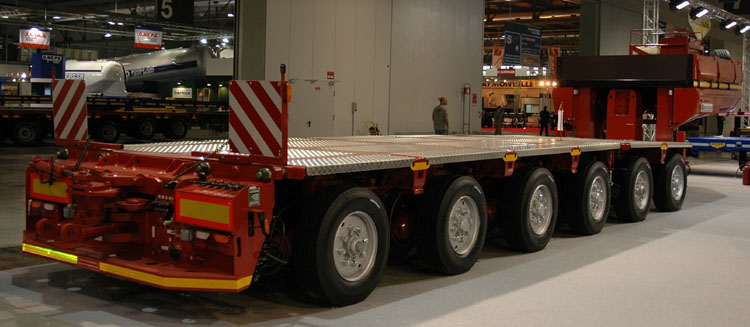 Scheuerle, Kamag and Nicolas had a shared stand. There stood a similar heavy transport module (SPMT), here with the axles in an interesting steering position.
Kamag showed 2 yard tractors. These are sold under the name Truckwiesel. This Atego is equiped with a heavy drawbar coupling and a liftable fifth wheel. It drives 40 km/h and can have a total weight of 41,5 tonnes (at 25 km/h). It is being used for shifting trailers.
Nicolas showed a set of axles lines and this heavy transport module. It is a 6-axled module with a gooseneck that is sold to Conti.
Broshuis

At the Broshuis stood these 2 trailers, parked on eachother, and a semi lowloader. The lower one is a new XS-lowloader, a lowloader with 1 rear axle that steers on a turntable.
Scania / Italcar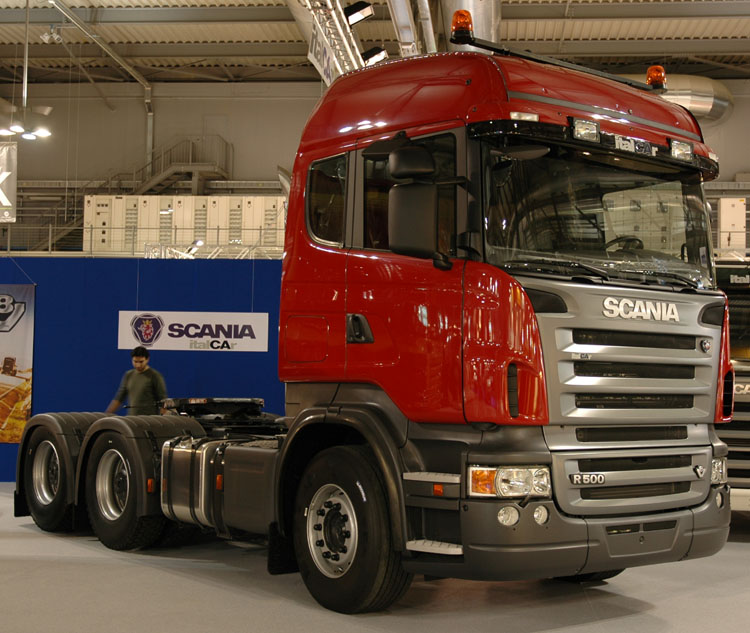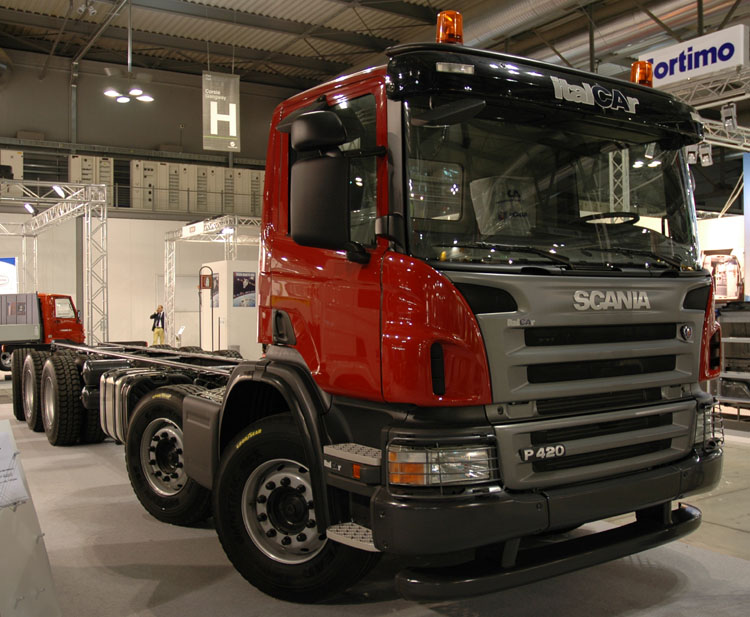 Scania/Italcar showed a standard R500 6x4 for heavy transport and a P420 of Laxa in 10x4 layout.
Etra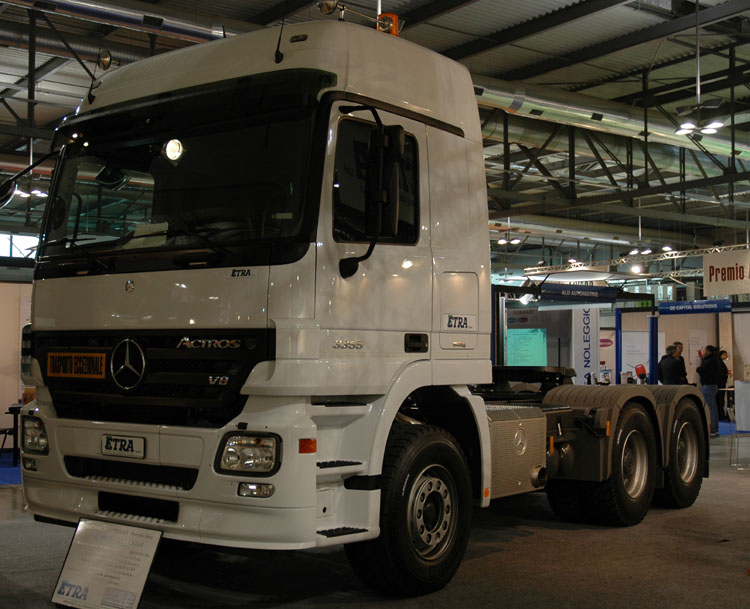 Etra unfortunately didn't show any Titans, there where only this standard 3355 6x4 and an 1855 4x2 with an allowed total weight of 116 tons.
Cometto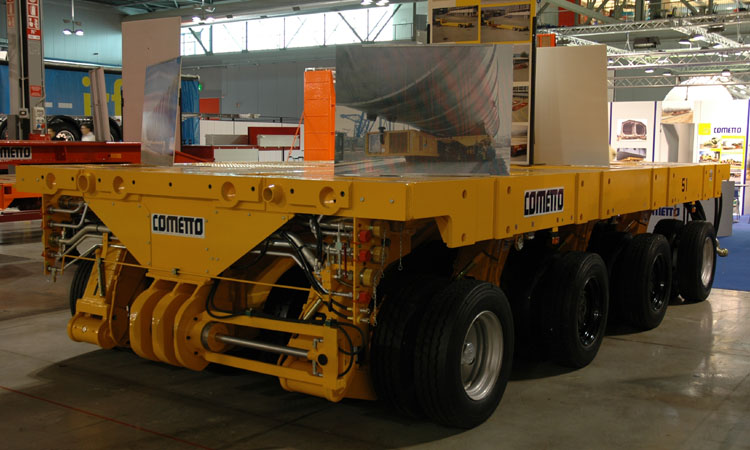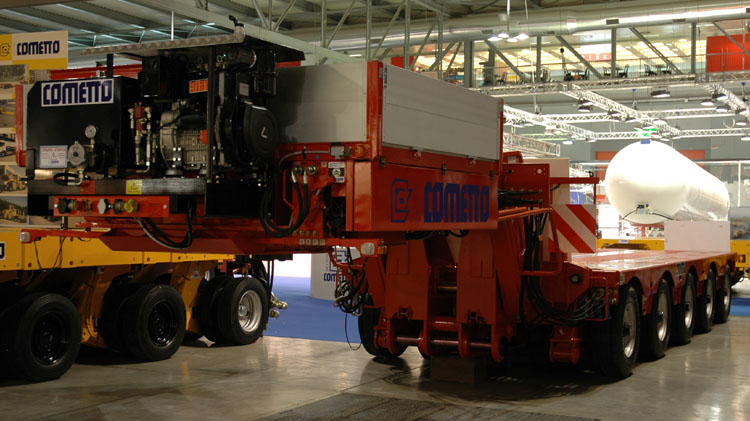 At Cometto stood several units, these are the most interesting ones. The upper unit is a 4-axled self propelled module. The lower one is a 5-axled unit with a gooseneck. On front of the neck they mounted a small engine for the hydraulics of the trailer.
Bertoja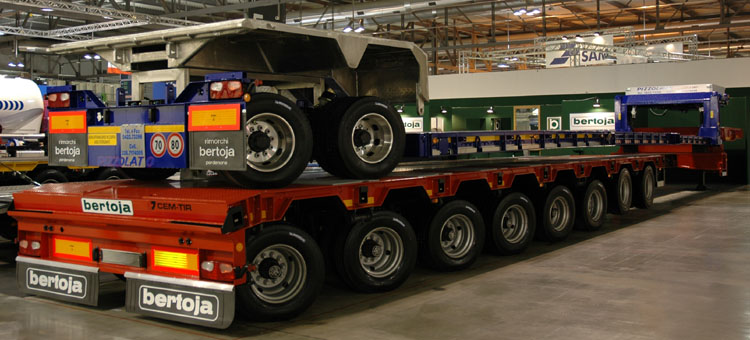 The italian manufacturer Bertoja showed also this 8-axled semi lowloader. On it was a very low 2-axled vessel-bed. The rear mudguards of this bed are demountable. At the other side of the stand there was a similar bed, only with thicker beams.
On to page 2 >>