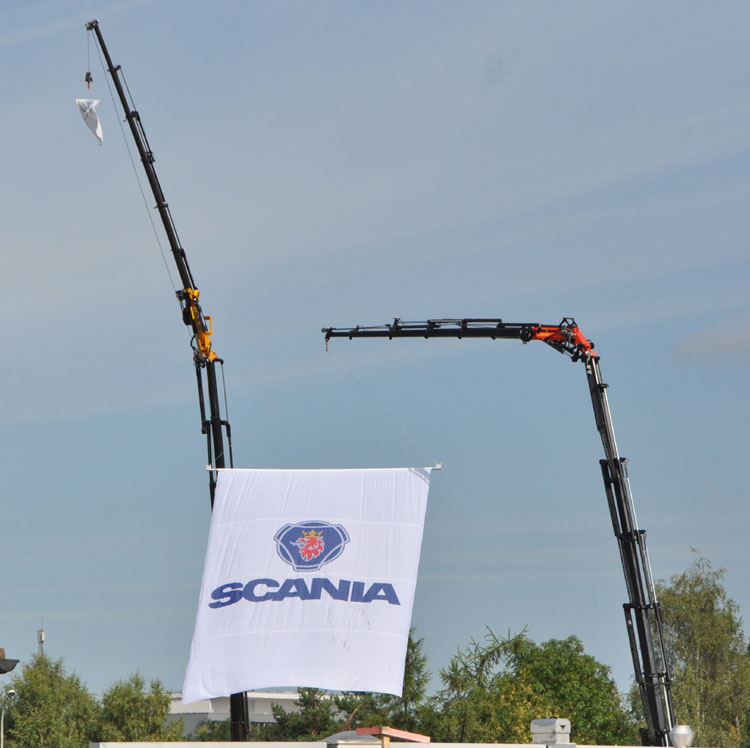 Today there was an open day at the Scania workshop in St. Gallen (CH).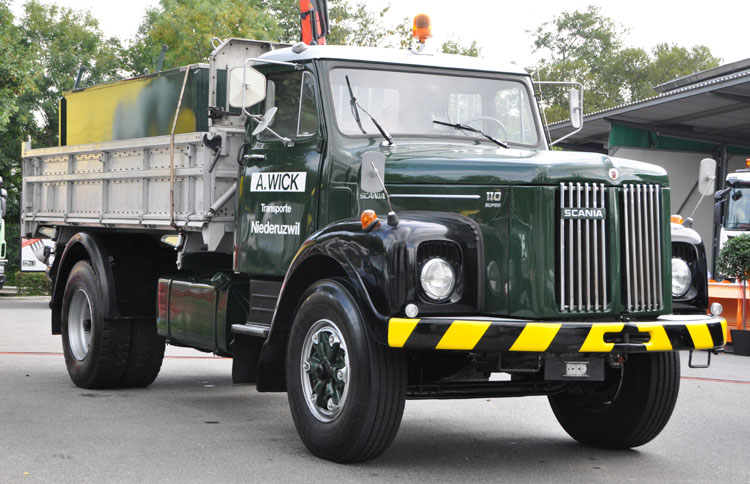 At the entrance stood this nice oldtimer, a Scania 110.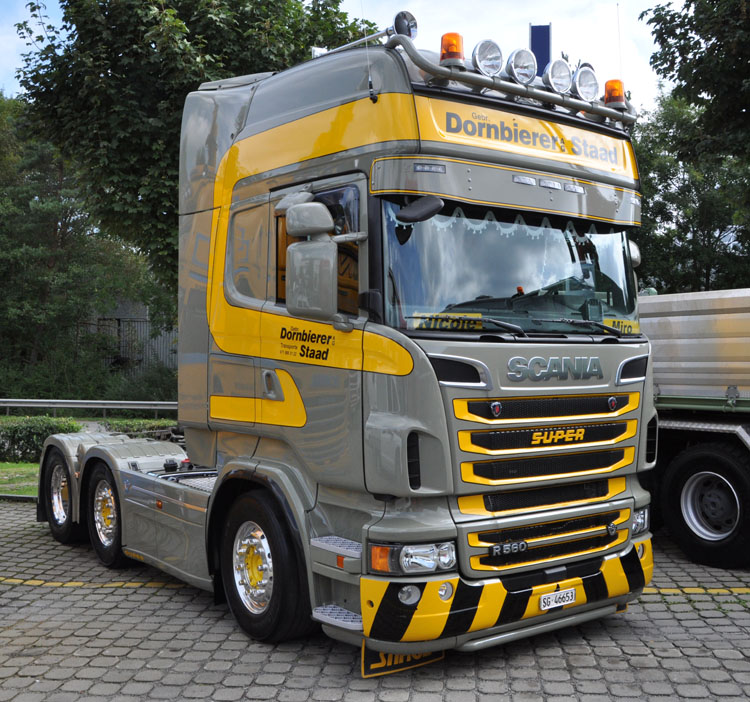 Between the new deliveries stood this good looking R560 6x2/4 of Dornbierer.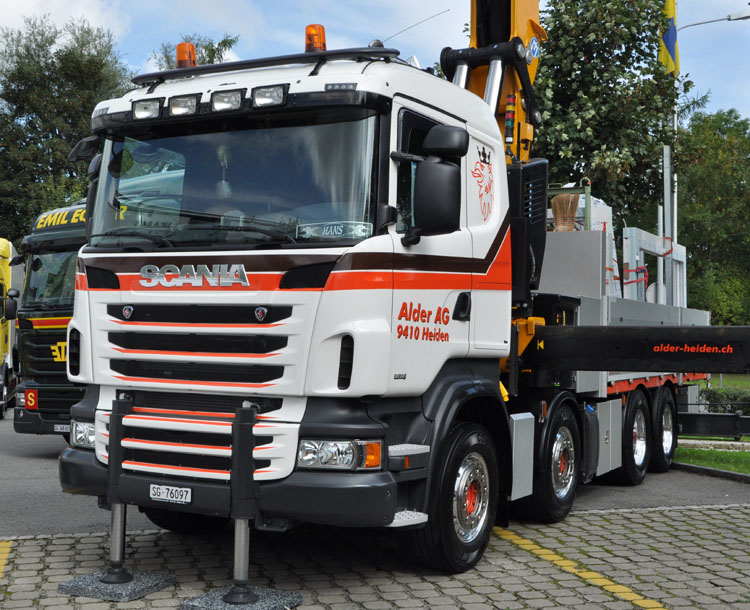 Interesting for me, although it also stood at Frühschoppen, this Scania R480 8x4 of Alder AG from Heiden.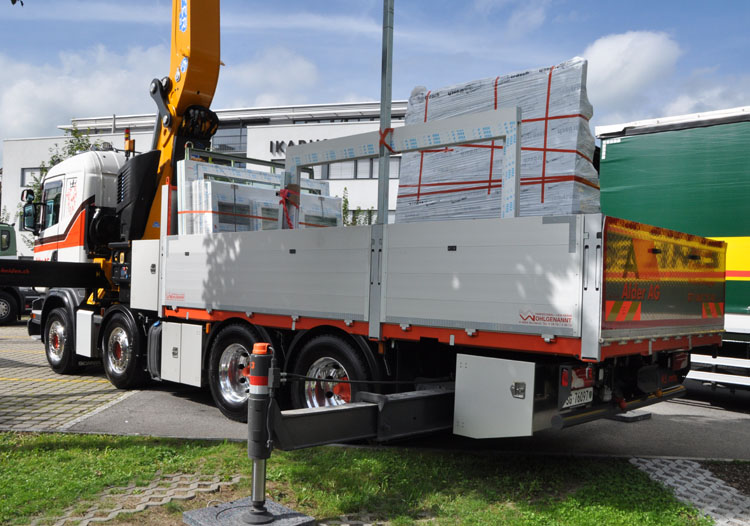 It was built by Wohlgenannt and is equiped with a flatbed and an Effer 955 crane. The chassis is reinforced all the way the front and 2 outriggers where placed in the front bumper.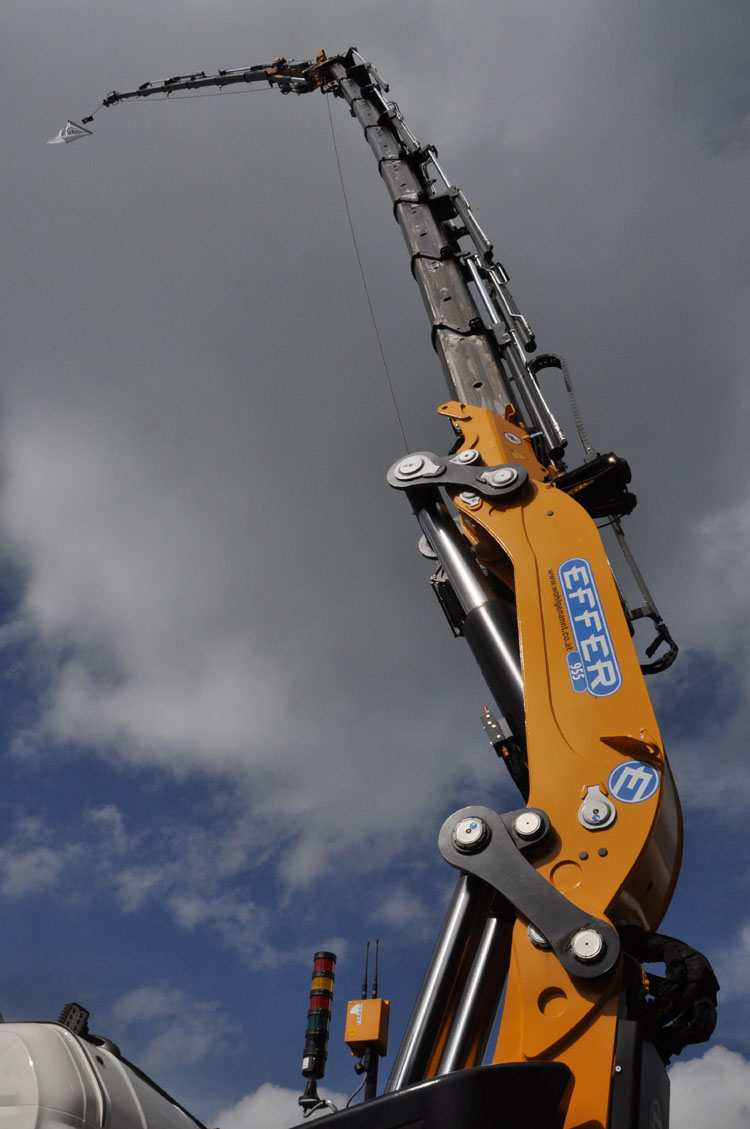 The crane is an Effer 955 in 8S version, this gives an outreach of 20,58 meter and 2,82 ton capacity. With the 6S jib that is mounted here, an outreach of 33,55 meter and 720 kg capacity are possible. With 2 optional manual parts, the outreach can be taken up to 37,76 meter.
Another nice Scania, this R500 of NTB.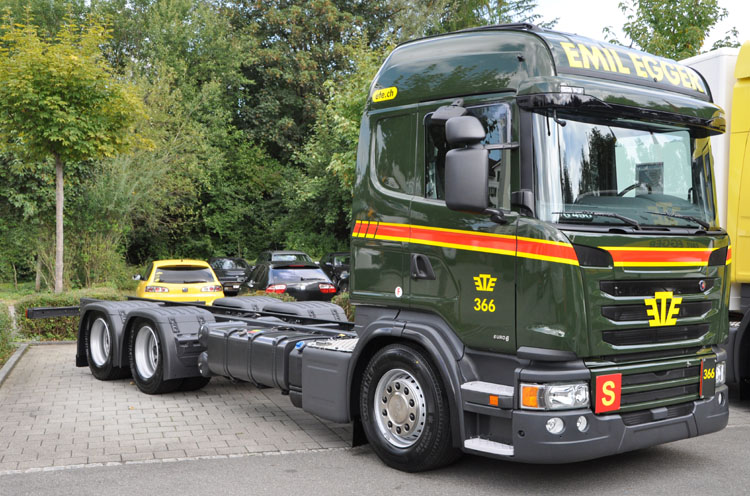 Emil Egger had a 4x2 delivery truck and this new one on display. This is a G-series Highline in 6x4 version with a very low chassis.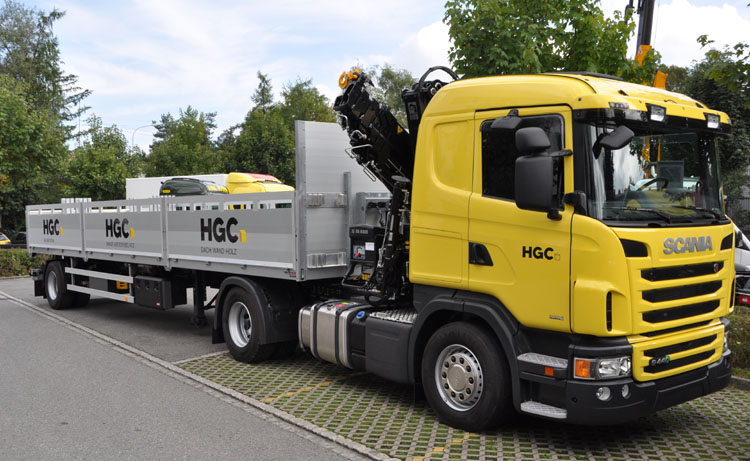 Not heavy but also interesting, this Scania G440 Euro 6 with a Hiab XS 166 crane.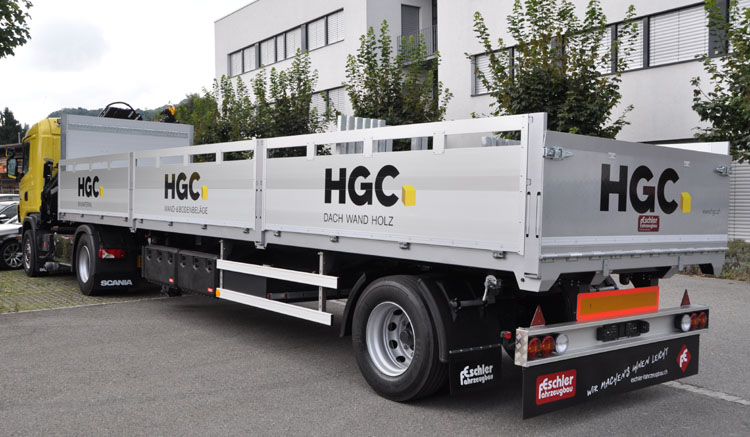 It pulls a 1-axled trailer from Eschler.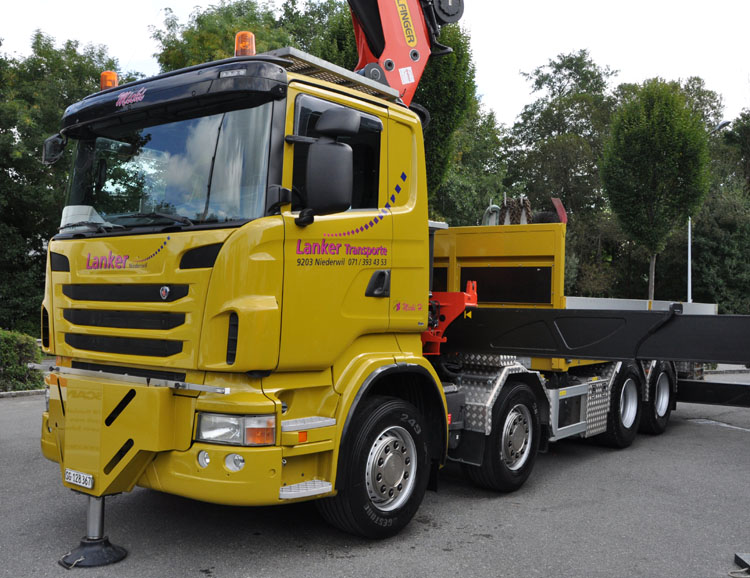 The 2nd crane truck was this nice Scania 8x4 of Lanker Transporte.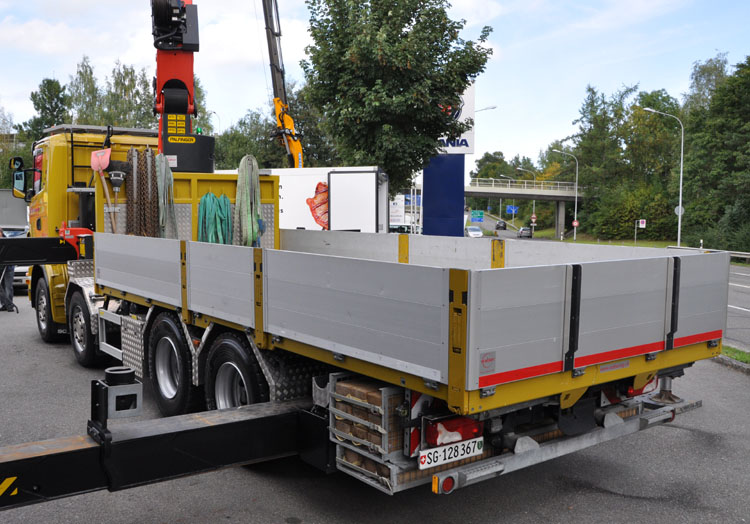 It is equiped with a flatbed. The back board can be tilted down onto 2 struts so that the loading length increases.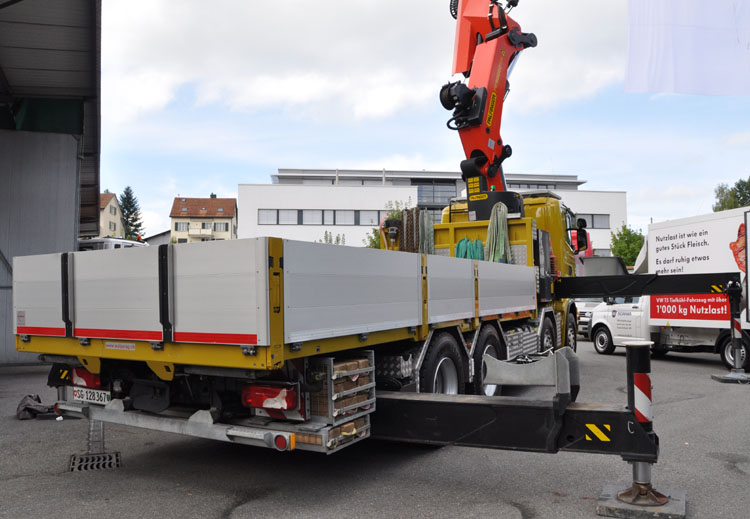 At the front stands a heavy Palfinger PK92002-SH crane in G-version, meaning it extends 8x to 20,1 meter. With the PJ125E jib, that gives almost 33 meters of outreach.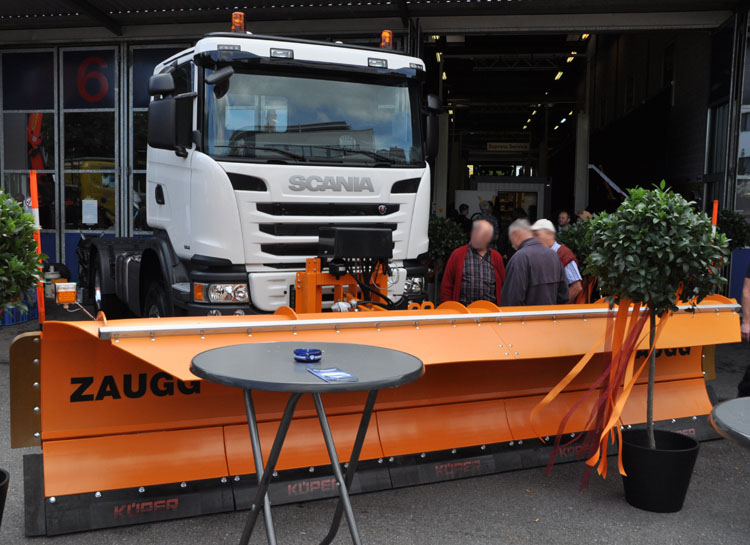 Also a nice machine, this 4x4 Scania tractor unit, already in the new Streamline design.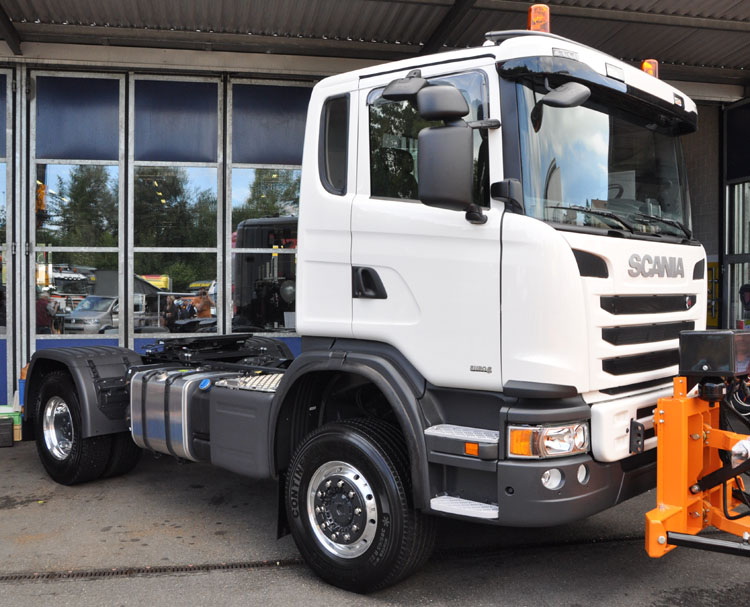 Although the snowplough isn't mounted to it, it gives a nice example of how this strong truck can be used.
Back to the events