The Retro Classics is a jearly oltimer fair in the Messe Stuttgart. Beside classic cars, there is also room for heavy equipment like tractors, busses and trucks. In this report I will show you the more interesting trucks form that fair.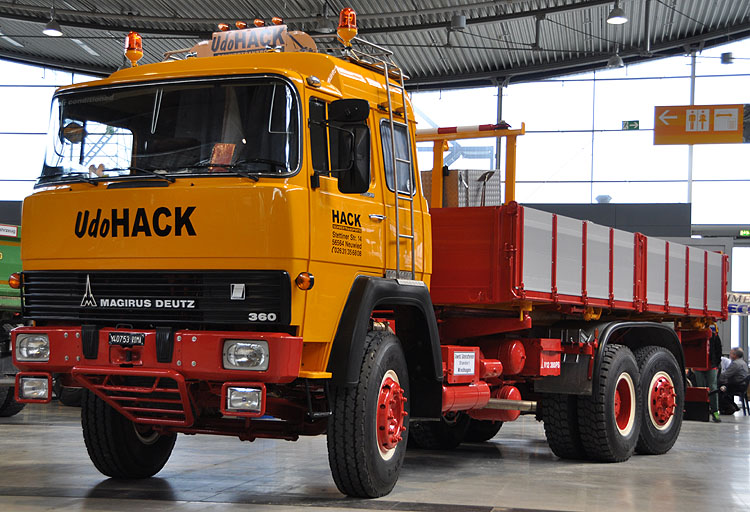 The Oldtimerclub Magirus Iveco e.V. had a nice collection of trucks on display, including this new truck of Hack. It's a Magirus Deutz 360D22, meaning it has a air-cooled V12 with 360 hp, an engine that is not mentioned in the books about Magirus Deutz. The V12 officialy was only delivered with 340 hp.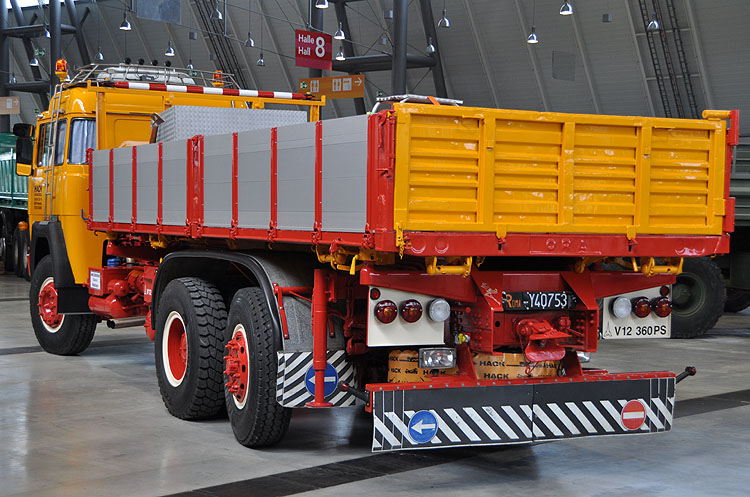 The truck has been imported from Italy and probably has had a crane behind it's cab, because there is a gap now. The tag axle was installed in Italy and is of the FIA brand from Verona.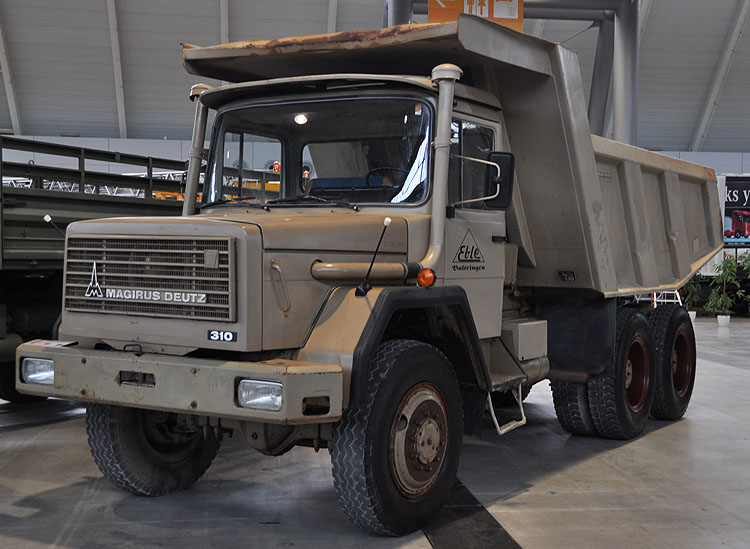 This one was parked in the line of oldtimers, it's a Magirus Deutz torpedo in 6x6 layout and 310 hp.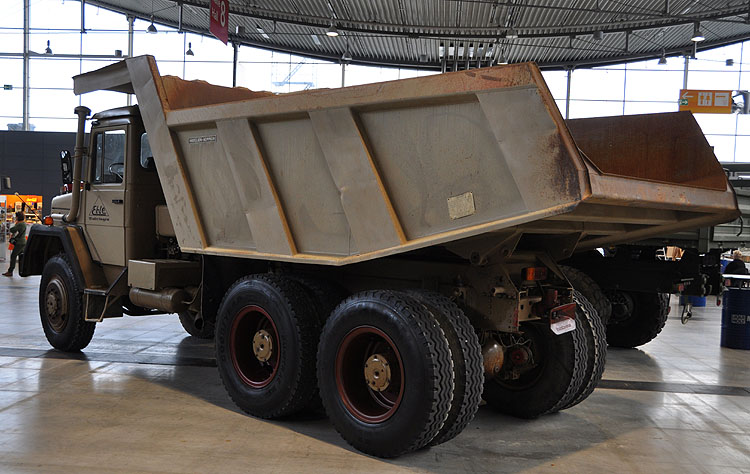 It is equiped with a very robust Meiller tipper, similar to the versions that where delivered in large quantaties to Russia back then.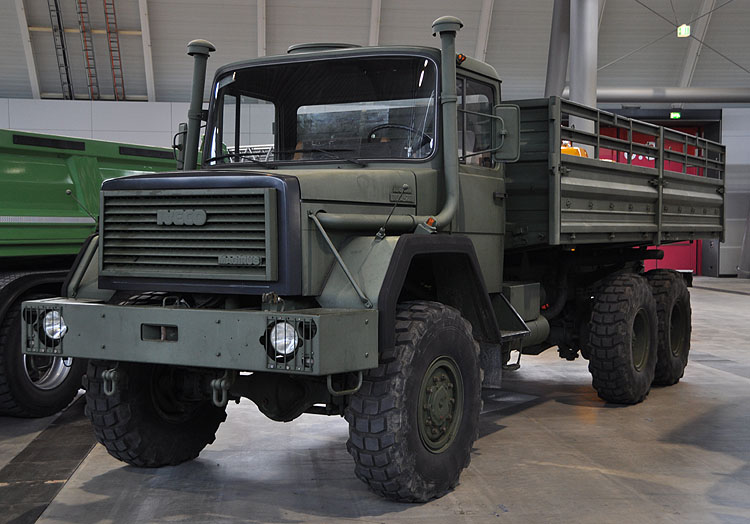 Beside it stood this military version of the 160-23, a 6x6 with an air-cooled 160 hp engine.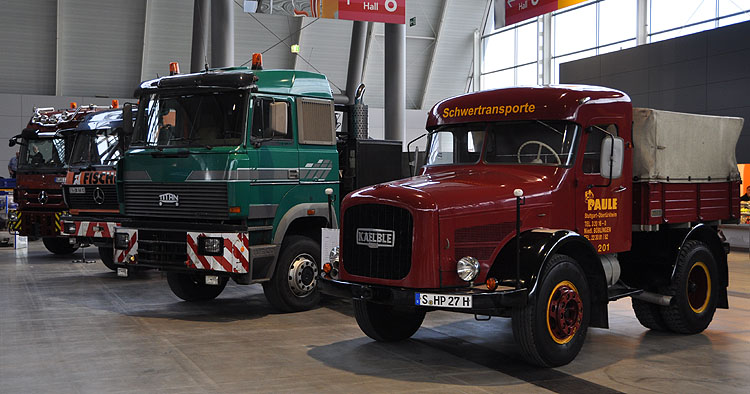 This was a nice set-up, it shows 55 years of heavy transport trucks from Germany.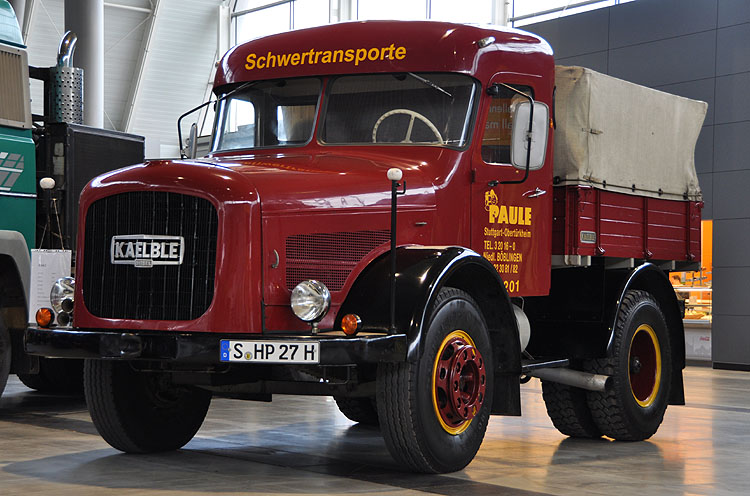 The first is this nice Kaelble that is owned by Paule from Stuttgart. It's a Kaelble K645Z truck in 4x2 version, meant only to tow drawbar trailers. It is equiped with a 10,5 liter 6-cylinder engine that produces 120 hp (145 hp according to some books).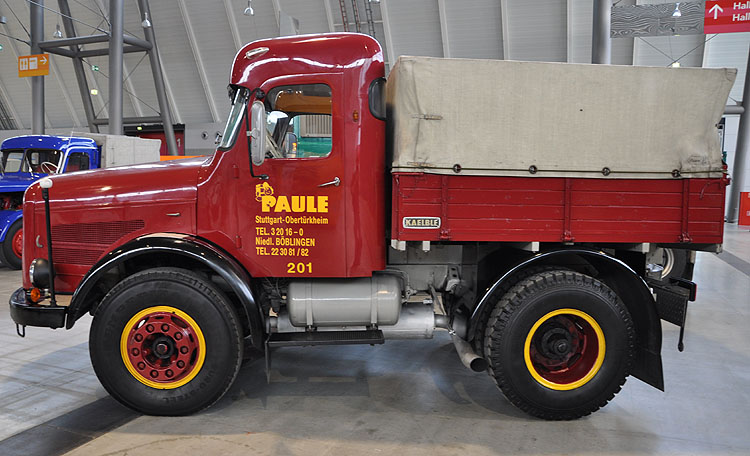 The empty weight of this machine is 8,5 tonnes, the total weight can be increased by ballasting it to 12 tonnes. With that, it is capable of pulling loads up to 28 tonnes, a good value back in those days. The short wheelbase makes it a manoeuvrable truck.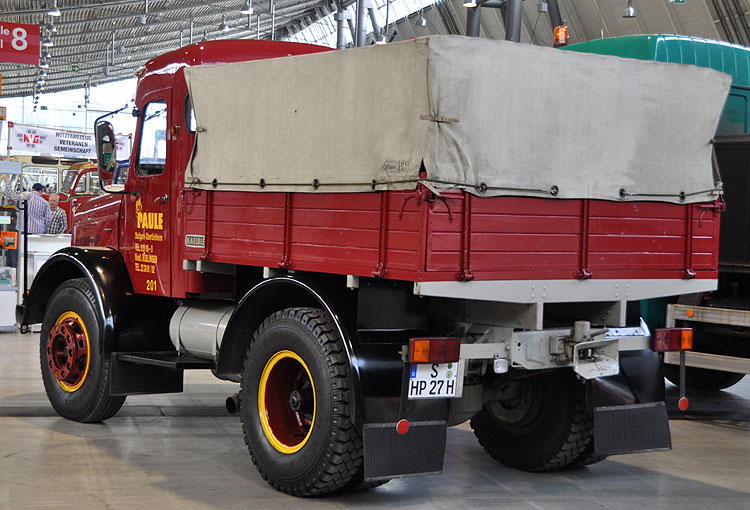 The rear only has a big drawbar coupling. The body can hold the ballast and all other tools that are neccesary for the job.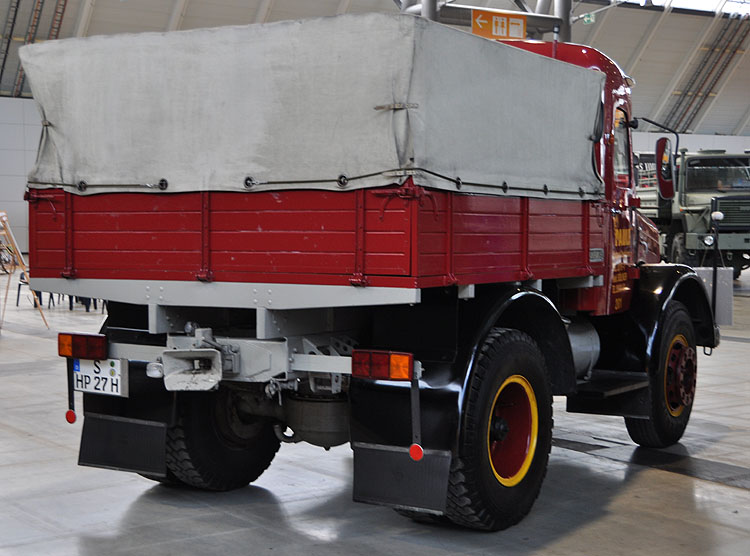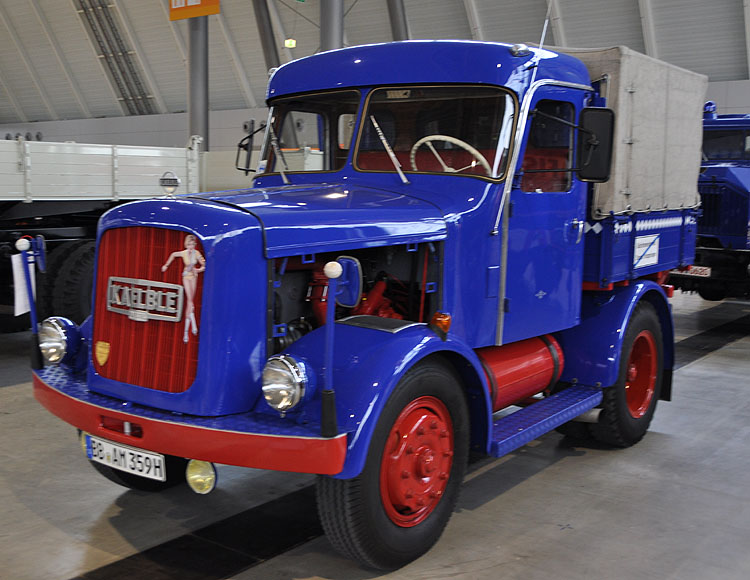 Another Kaelble was parked here, it's quit similar to the unit of Paule, but this is K415Z that only has 90 hp.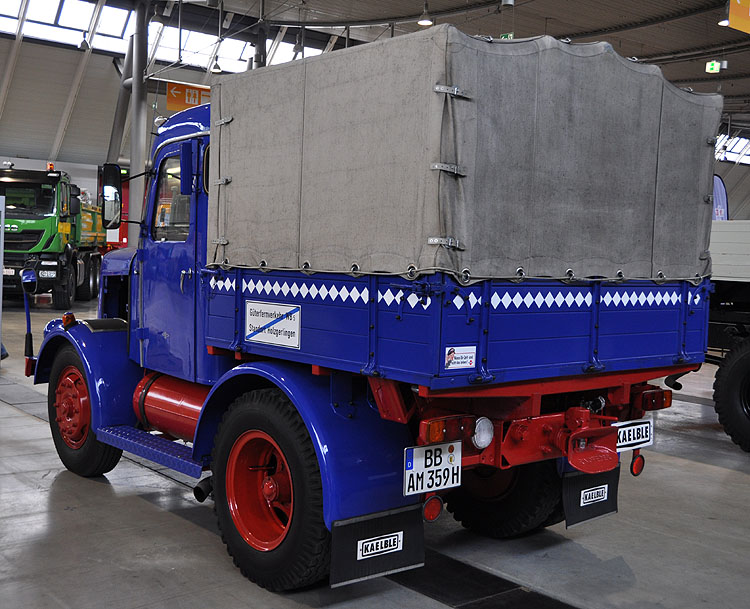 This one also has a small body and a drawbar coupling.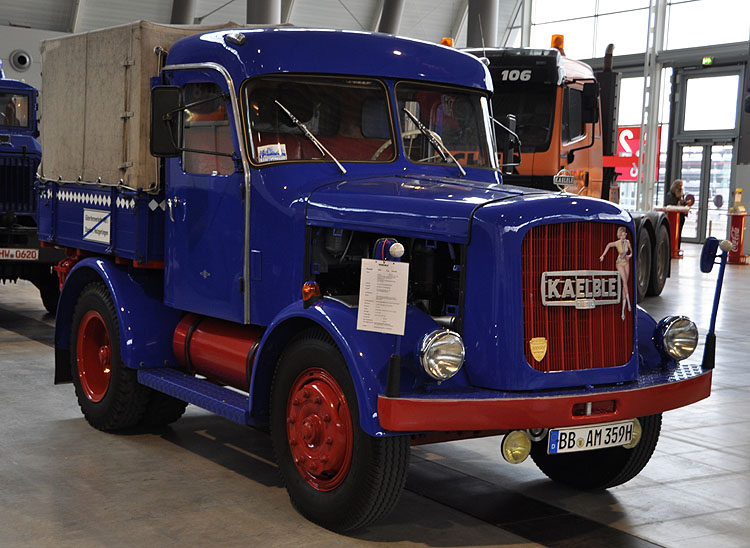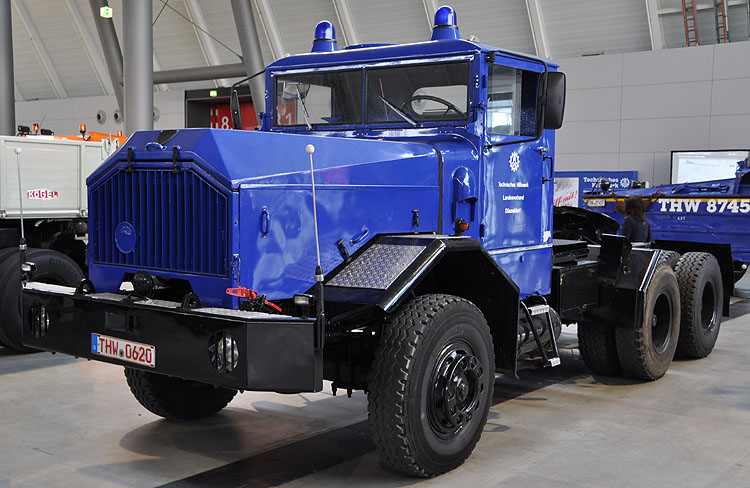 The "Technische Hilfswerke" showed there heavy Faun L912 tractor, a big 6x6. It is powered by an air-cooled 19 liter Deutz engine that delivers 265 hp.
On to page 2 with a very nice Titan >>