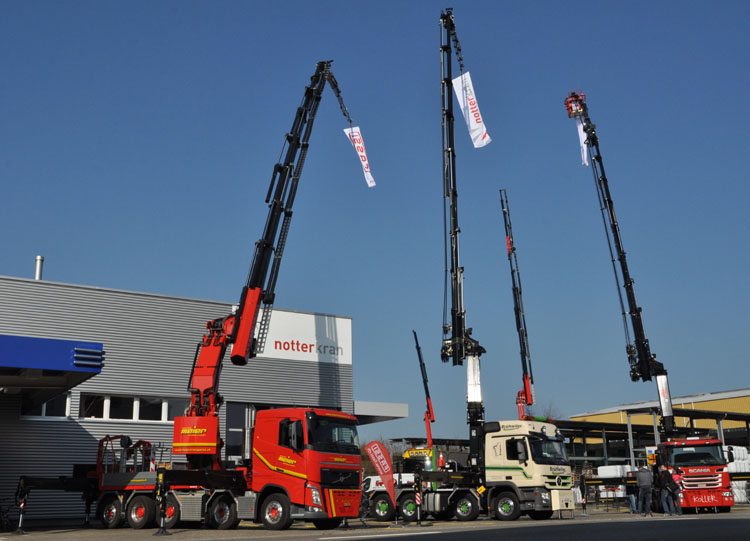 The company Notter Kran hat an exhibition in the Rickenbach (CH) subsidiary, several crane trucks where on display.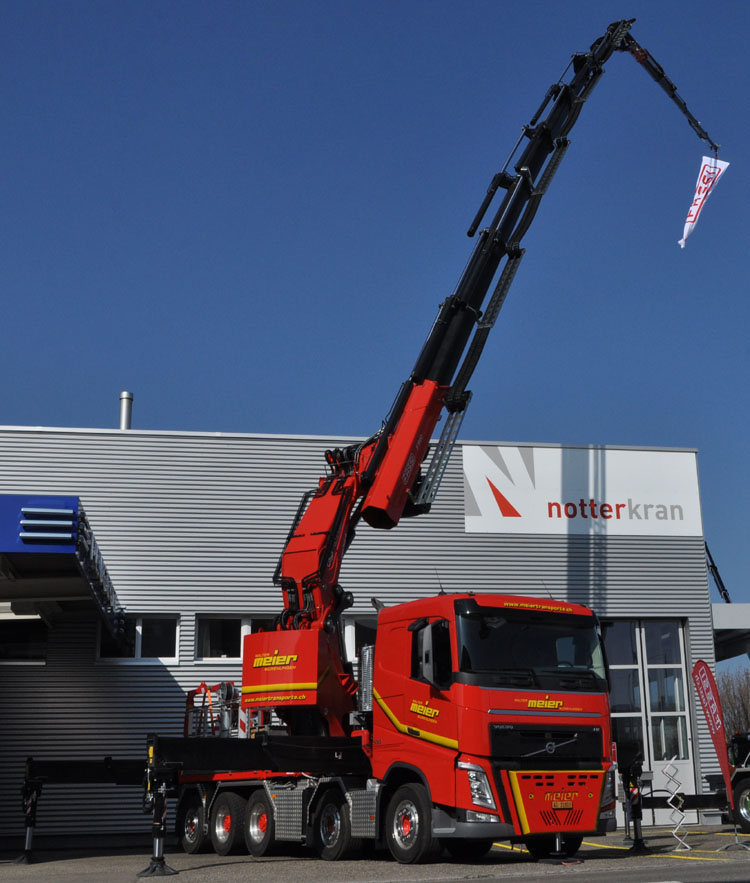 Here you see the heaviest crane, the new Fassi F1950 of Meier Kran from Würenlingen (CH).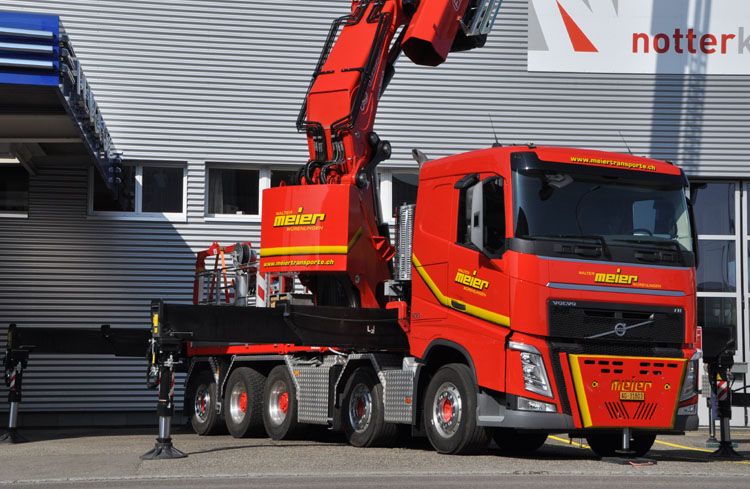 The crane was installed on a nice Volvo FH500 10x4*6. The 5th axle was installed by Terberg Techniek from the Netherlands.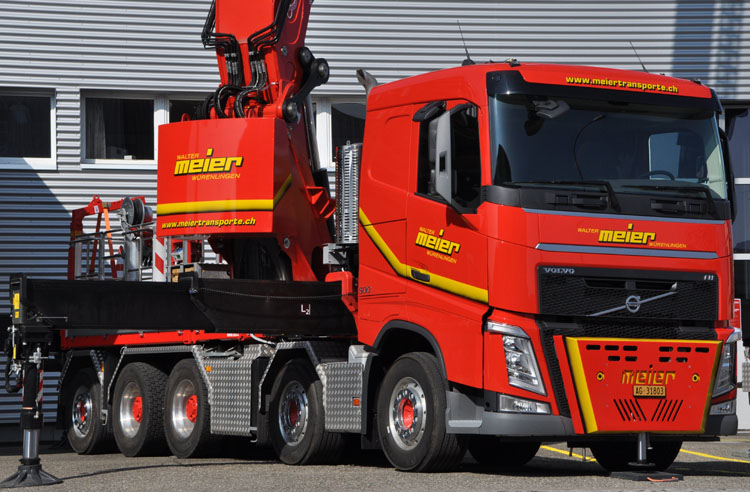 The truck has got the standard cab, which gives it a nice overal look. A extra outrigger was mounted at the front, giving more stability all around.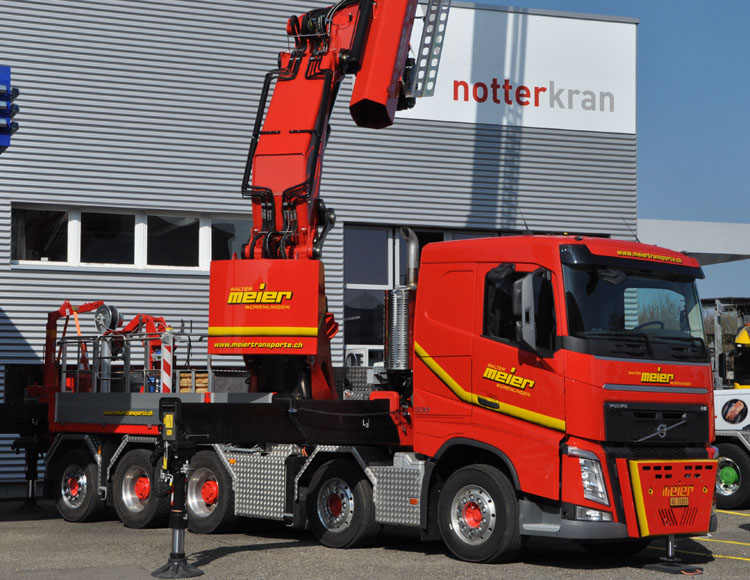 The installed crane is a Fassi F1950RAL.2.28, meaning it is the long version of the 1950. The crane extends 8x to 24,5 meters, where it will lift 3,75 tons. The maximum load is 26,75 tons at 4,75 meters. Remarkable is the changed position of the hydraulic lines. The crane is being put down over the full length of the loading floor, so I guess that the total height with the original lines was a problem.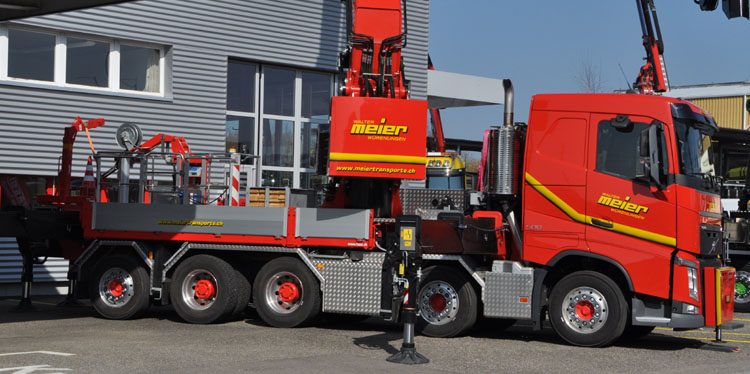 With the 6x extending jib, the total outreach becomes 39,05 meters. There it will still lift 810 kg. With JDP the lifting power on the jib can be increased, with this feature the 2 last parts of the main crane aren't extended. The jibs capacity then is 1200 kg at 34,25 meters. Maximum load on the jib is 5 tons, and 7 tons with the JDP option.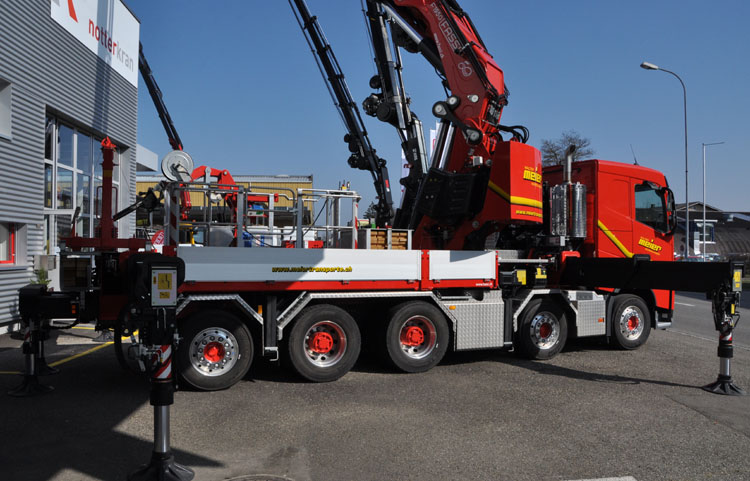 Volvo again offers a raised exhaust on their Euro 6 models. The 2nd part of it was installed above the outriggers, the 1st part is mounted below it. The Volvo has got planetary rear axles. According to the info leaflet, the truck has got a total weight of about 47 tons.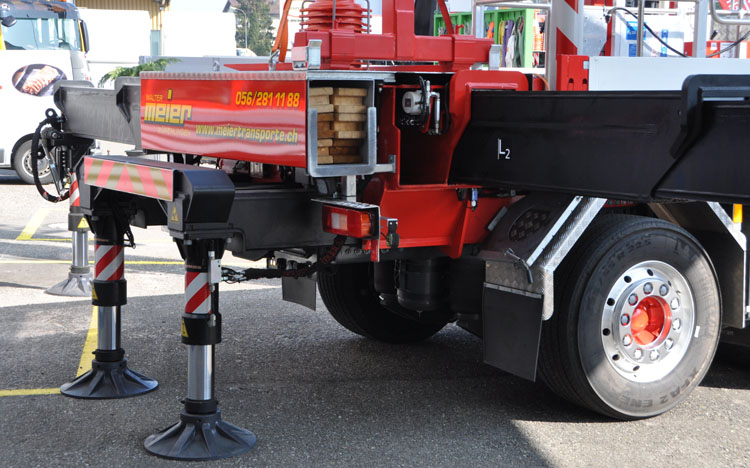 Two extendable outriggers are mounted at the rear of the truck. These give stability during lifts to the rear.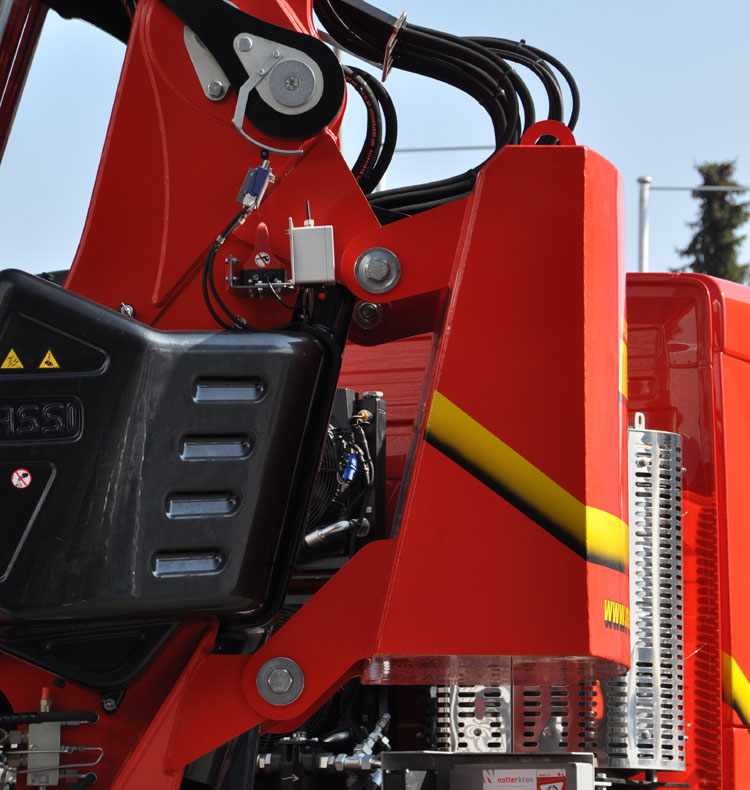 Extra stability is also provided by this counterweight, it weighs 6 tons.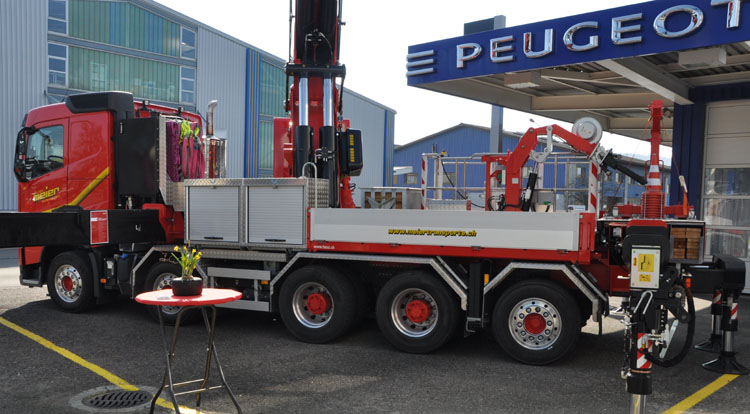 The rest of the stability comes from 2 large outrigger beams. They both extend 3x in both directions and give a width of nearly 11 meters. A large compartment was installed beside the crane. A work mans basket is standing on the flatbed.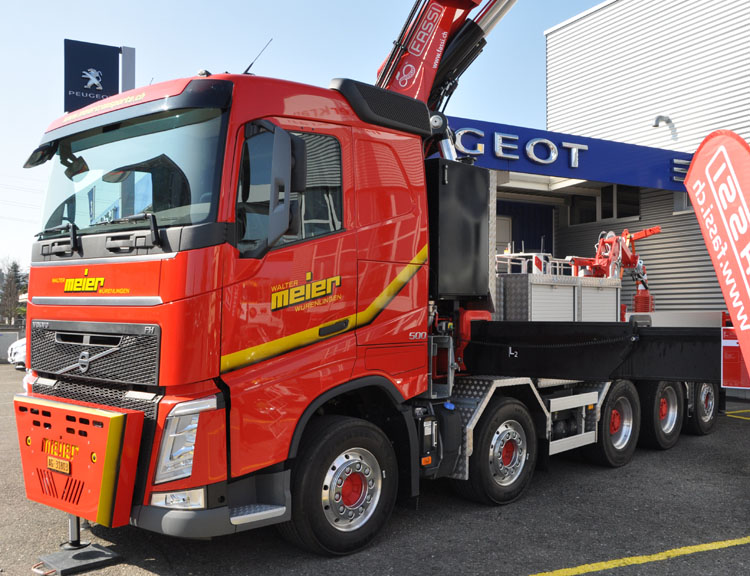 Again a very nice truck for Meier, a FH with a Fassi 1100 can be seen here.