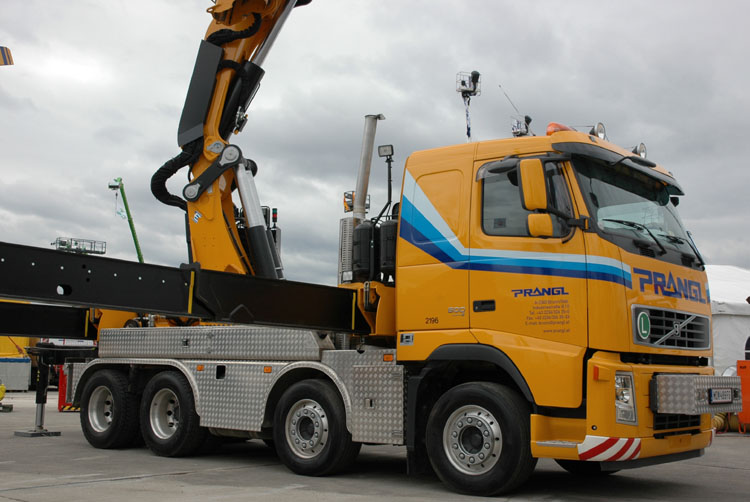 At the stand of Berger Krane this Volvo FH500 8x4 of Prangl from Brunn was at display.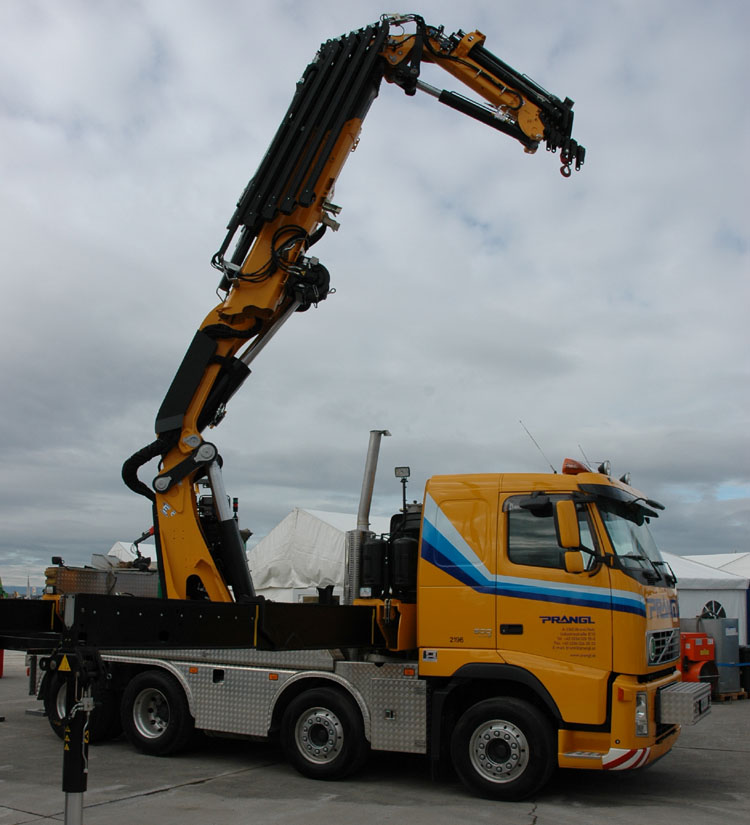 The Volvo is equiped with the first Effer 1750 in L version that has been delivered in Austria.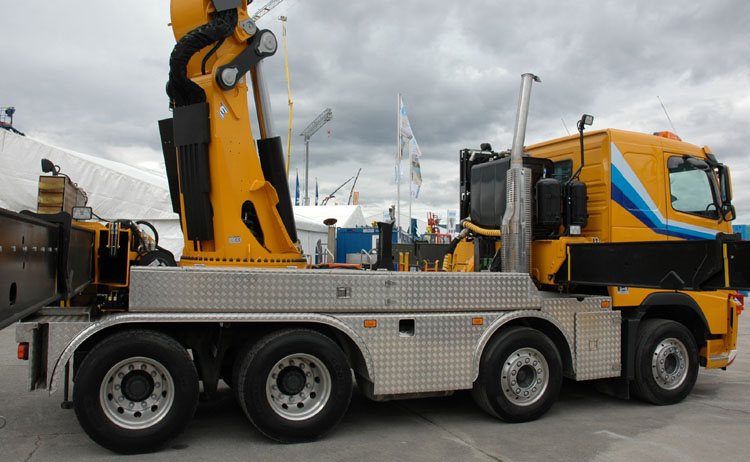 The chassis has leaf springs at the front and air at the rears, the axles are without hub reduction. This side of the chassis has got the dieseltank.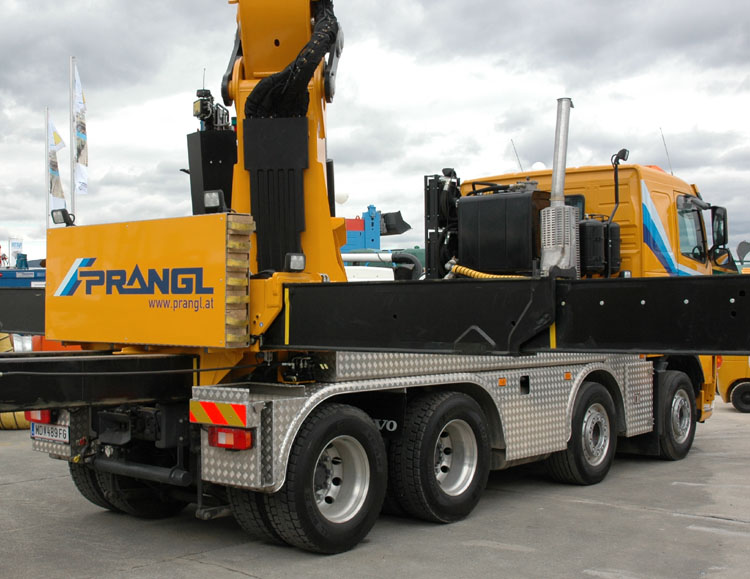 Remarkable is that the 1750L is mounted with the turning table at the rear, usually the long version is mounted to the front of the chassis.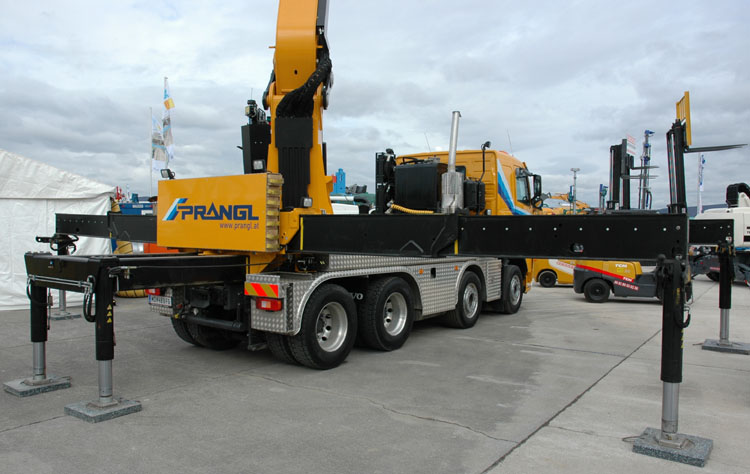 Stability to both sides is provided by 4 double extending legs. The rear side gets it's stability from an extendable rack with 2 outriggers.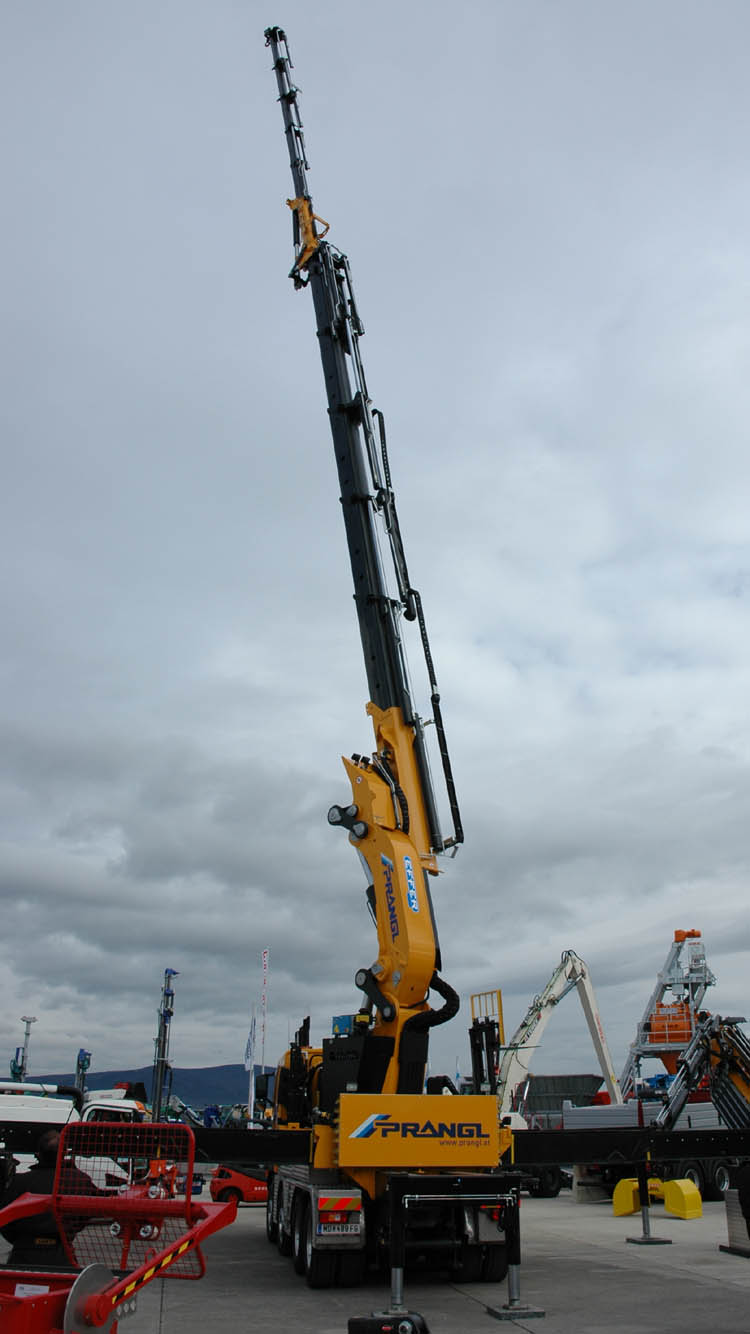 Here the crane is still extending. It is the L8S version with a 6S jib, good for about 40 meters of hookheight. With 2 manual parts the maximum height is 44,3 meters.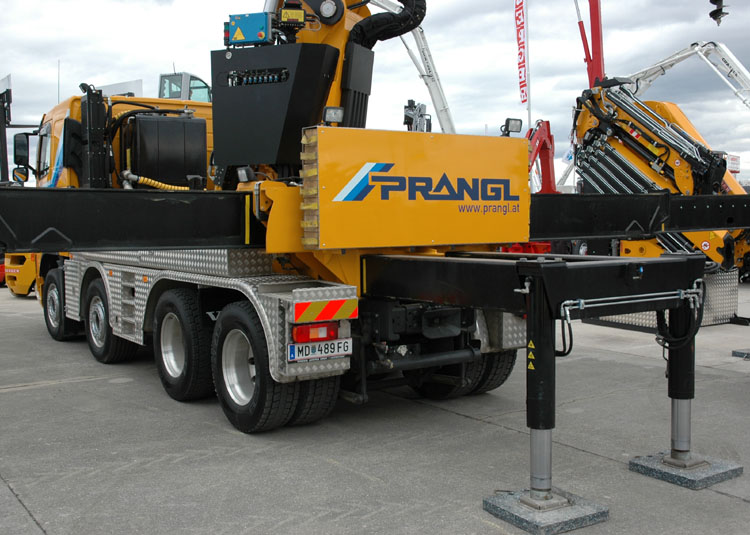 The rack is mounted underneath the turning table of the crane. The entire support frame is mounted on top of the truck chassis as a self carrying unit. A wood rack is mounted behind the crane, it's also a nice spot for the company name.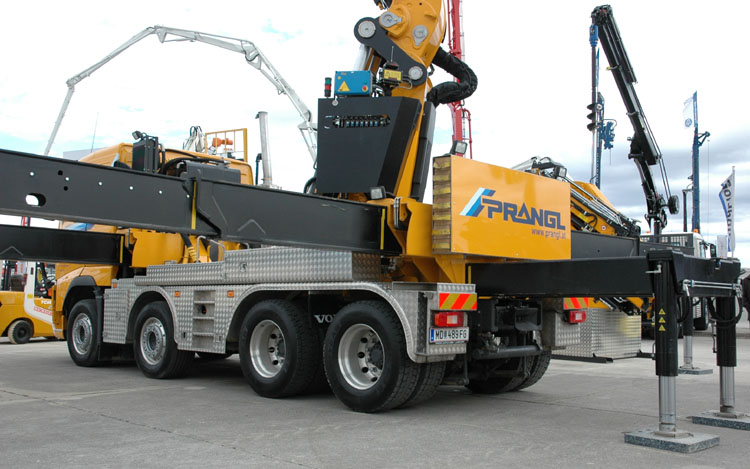 Here we see the construction from a lower angle. The drawbar coupling is used to pull a mid-axled drawbar trailer that carries the jib and a 3-ton piece of ballast.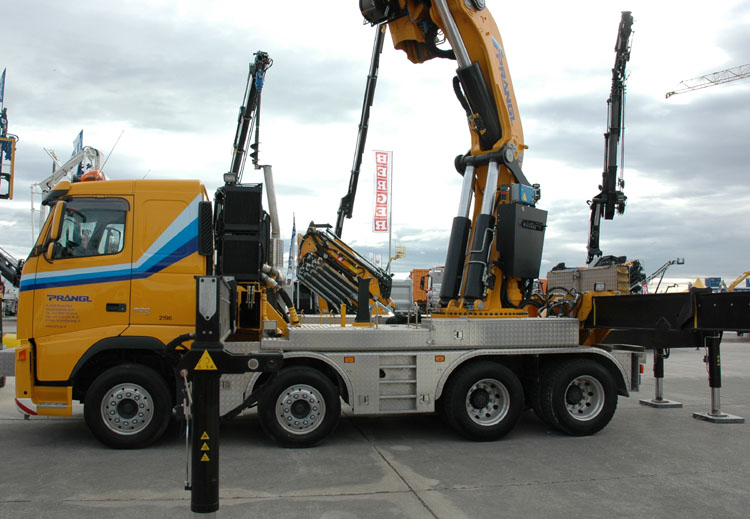 The entire body was built from checker plate. Behind the cab stands the oiltank with the coolers.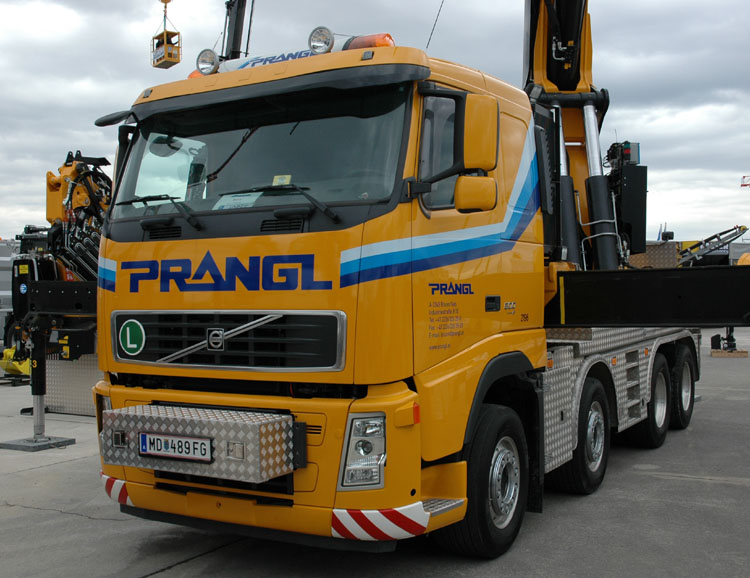 The chassis of this Volvo is (factory made) extended to the front. This extension is used to mount the piece ballast to, this gives stability when the crane is used to the rear.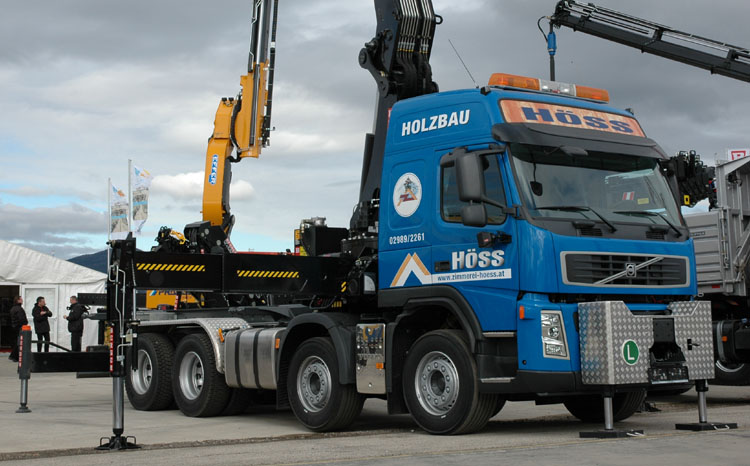 This Volvo FM 8x4 with a Hiab 855 was also standing at the stand. The chassis is prepared for the mounting of a 3-way tipper body.
On to part 2 >>