The exhibitiob Journal du Levage (JDL) was organised a few times in Paris, this year it was held in Beaune in the east of France. The exhibition is co-organized by the magazines Le Journal du Levage and Le Mille Pattes.
Ruthmann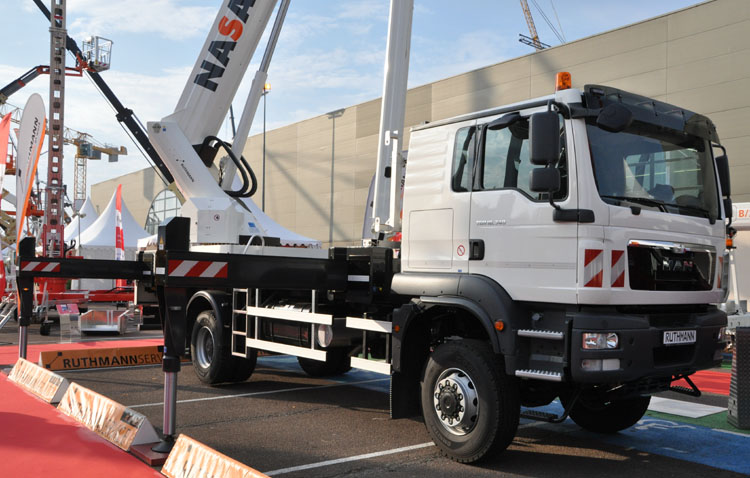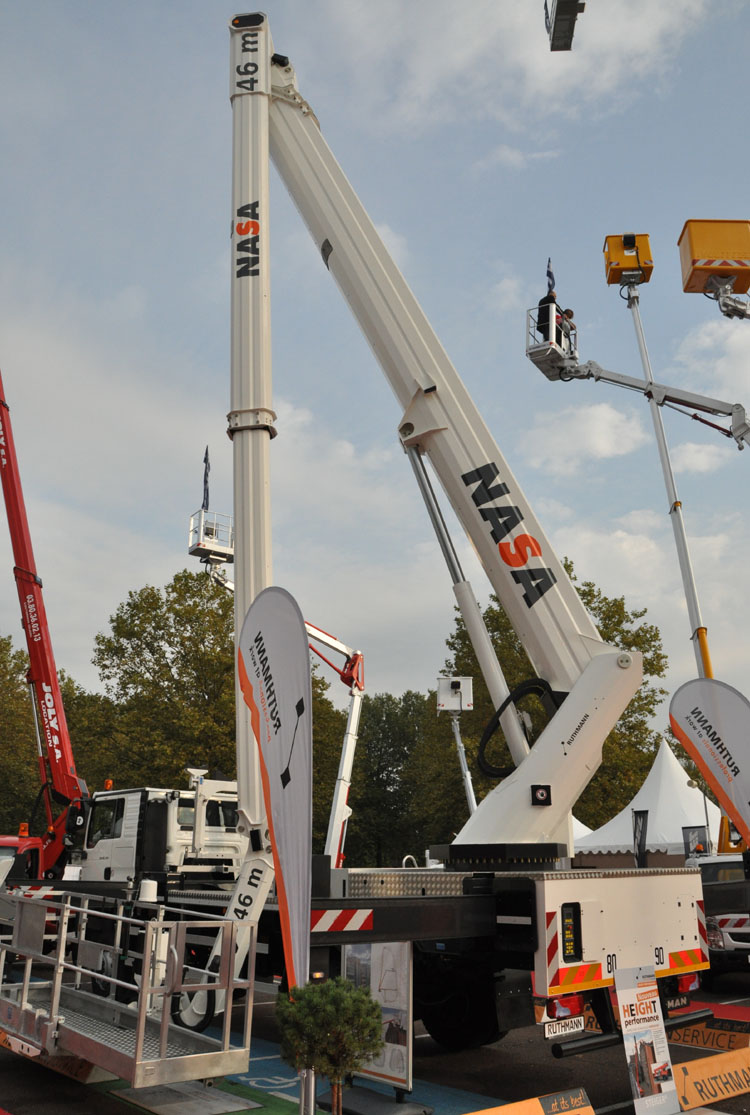 The first stand was from Ruthmann, the german producer of platform lifts. Here the 46 meter heigh T460 is shown, it is mounted on a MAN TGM 18.340 with 4x4 drive.
Multitel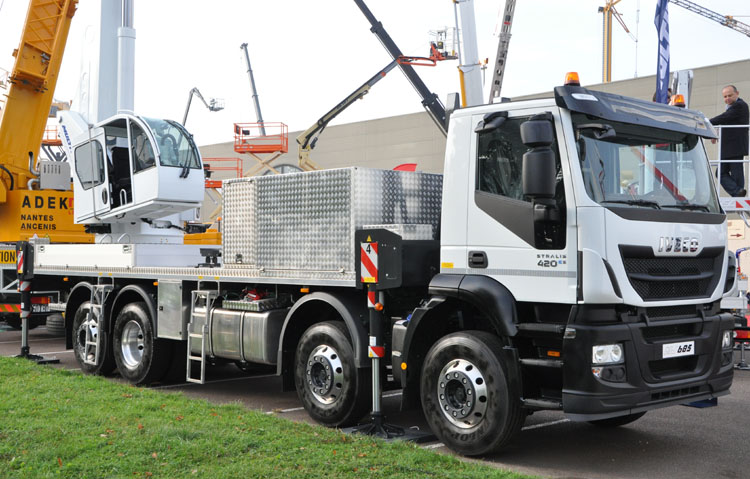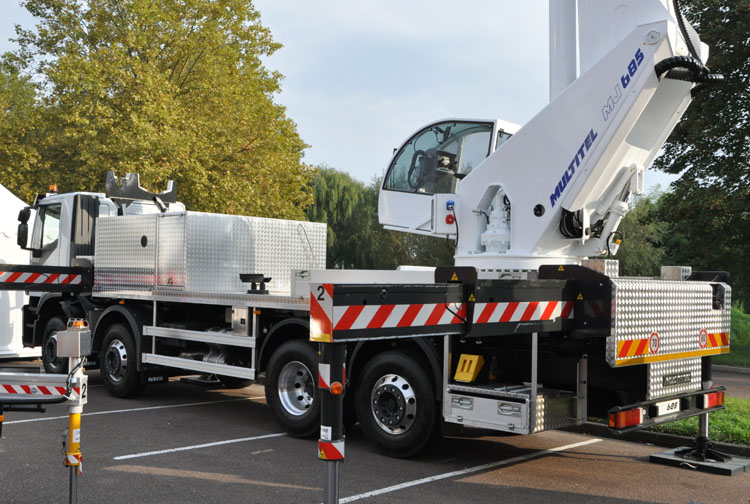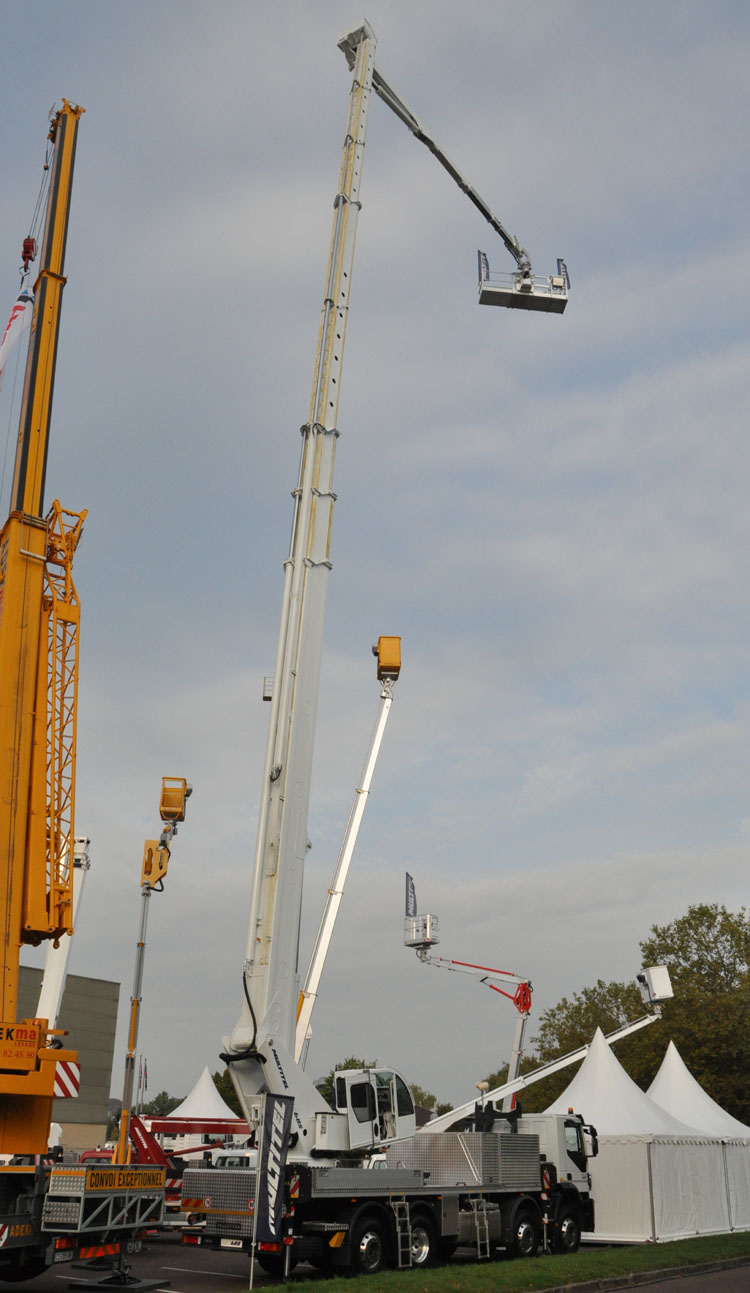 Multitel showed this MJ685 with a height of 68,5 meter. It is mounted onto an Iveco Stralis Hi-Road 8x2 with 420 hp.
DHS: Tadano Faun / Spierings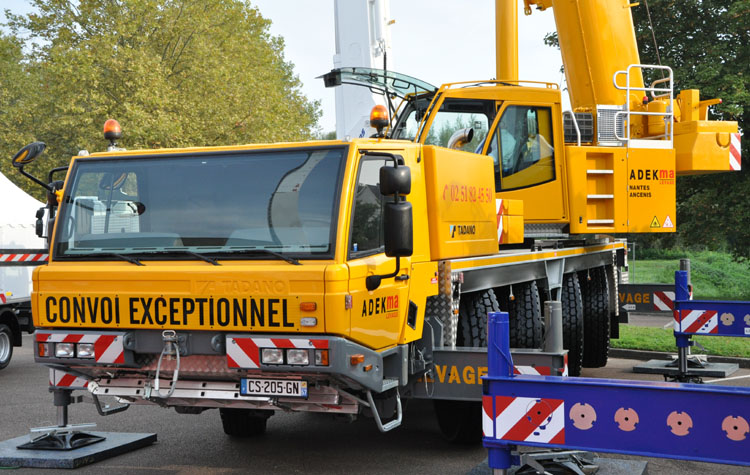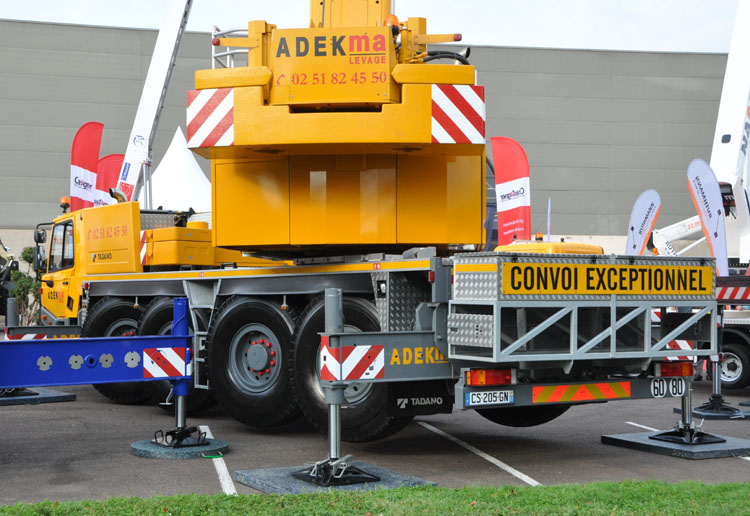 At Tadano this ATF 70G-4 was shown, a 70 tonnes crane with a 44 meter boom on an 8x6 (or optional 8x8) chassis. This one was delivered to Adekma Levage.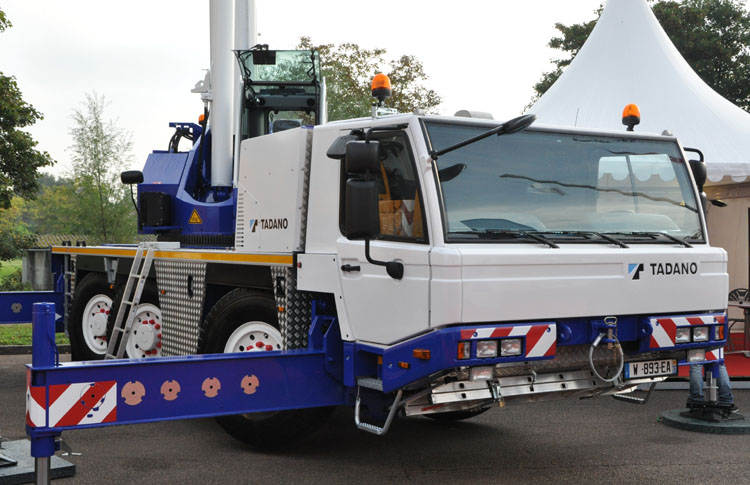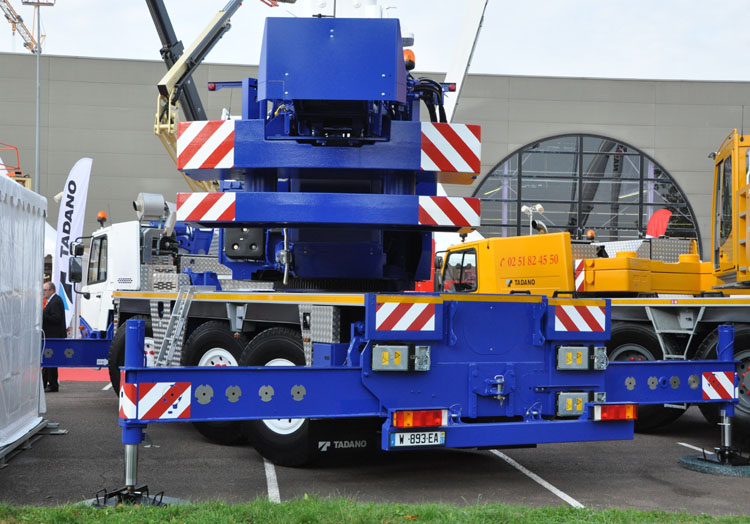 Beside it stood this ATF 50G-3, a 50 ton crane with a 40 meter boom on a 6x6 chassis.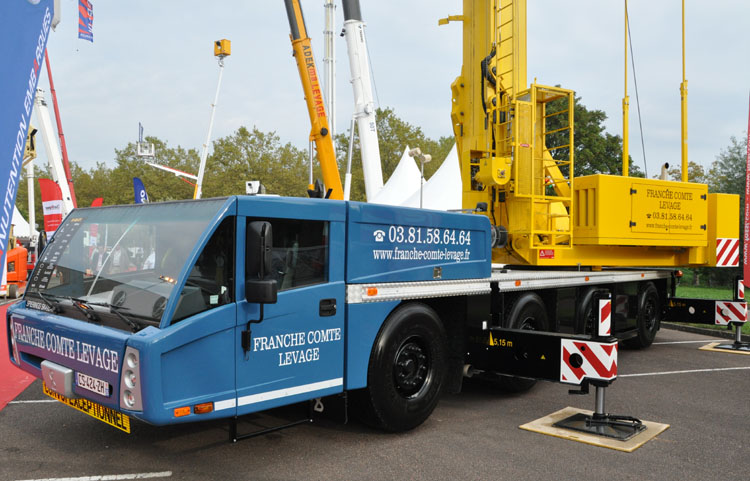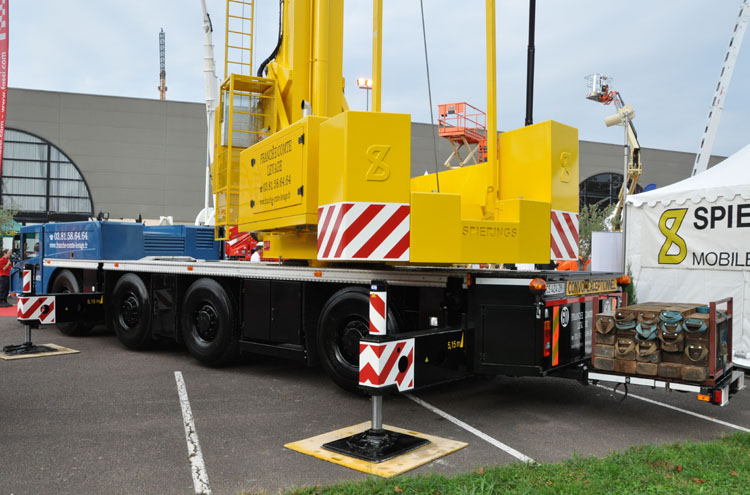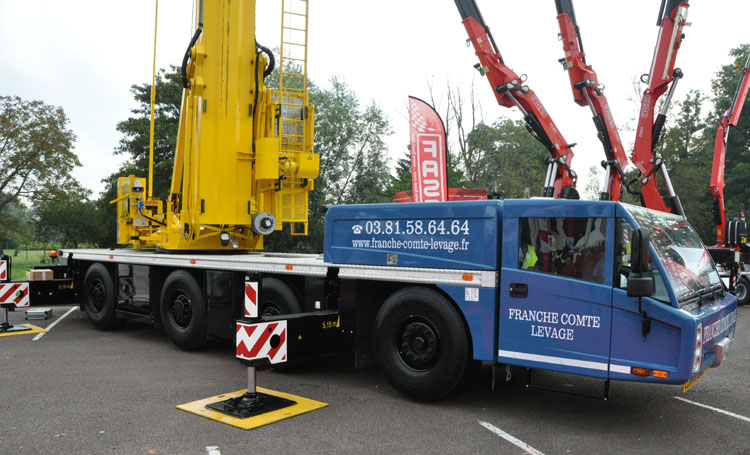 Spierings showed this model, the SK498-AT4 of Franche-Comté Levage. It is a mobile towercrane with a capacity of 103 tm. With a horizontal boom it will reach out 44 meter where it can lift 1900 kg, max load is 8 ton at 12,85 meter. The lifting height of horizontal boom is about 26 meters. When the boom is tilted up, a height of 46,5 meter can be reached with an outreach of 38 meters. The undercarriage has 4 axles, the 3rd is not steering. The last 3 axles are driven by a DAF MX engine with 410 hp, the uppercarrriage is being driven by a 140 hp John Deere engine. The total weight is 48 tonnes.