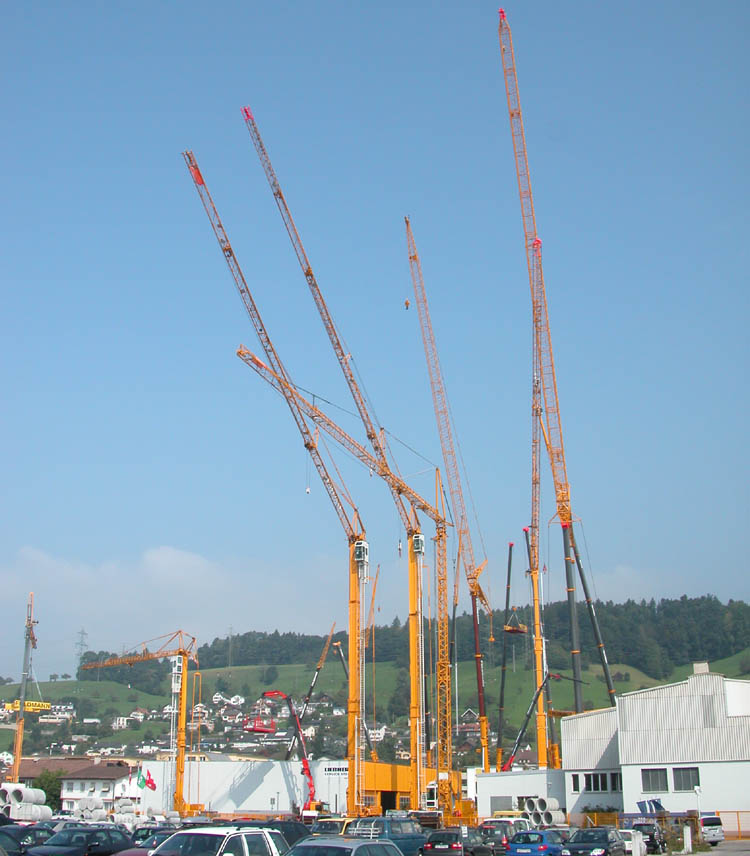 This year Feldmann's open day was held at the new yard in Schmerikon (CH). This year the crane the crane could also be seen from far.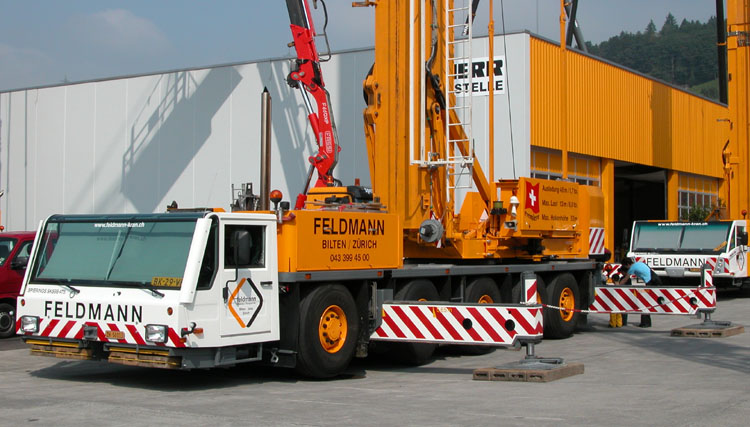 This Spierings SK598-AT5 was standing near the entrance. In the background we see the 6-axled Spierings.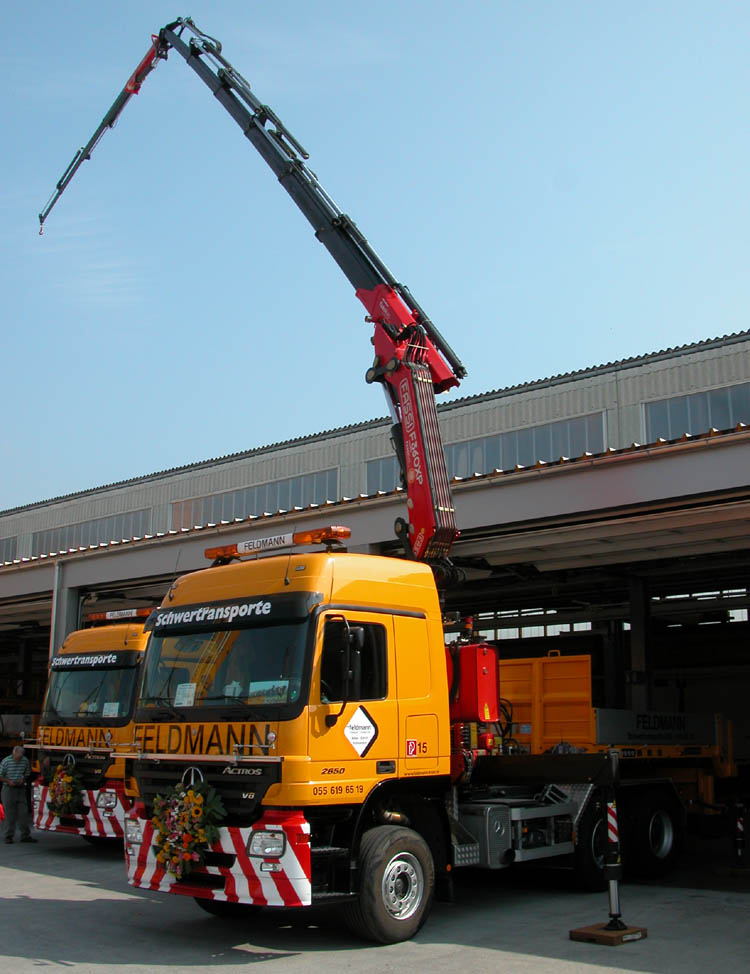 New additions to the fleet are these 2 Mercedes tractors. It are 6x4 tractors of the type 2650. One of them is equiped with a Fassi F360 crane with jib.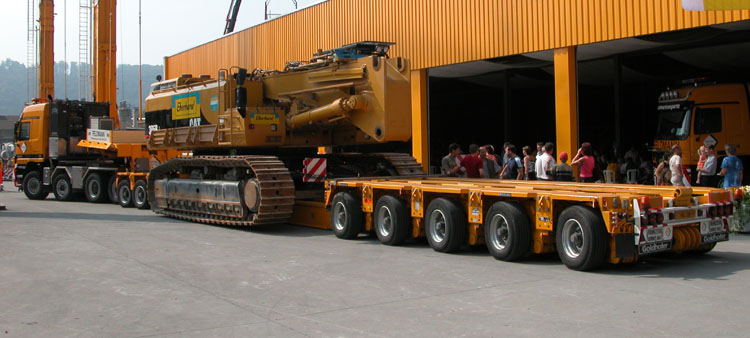 This year the Titan 4257 8x6 was standing there with a 3-bed-5 Goldhofer moduletrailer.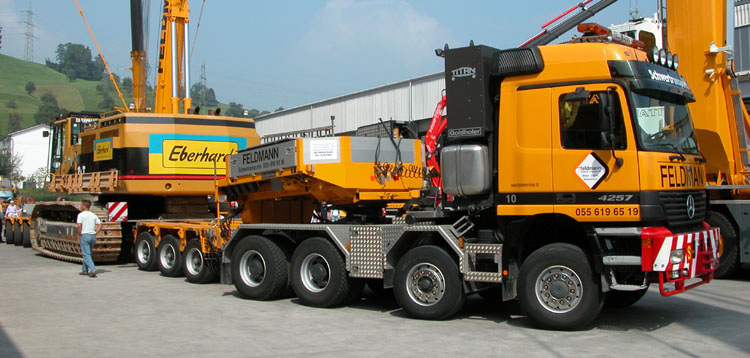 The load is a Caterpillar 385B L of Eberhard of which the demolition boom has been demounted.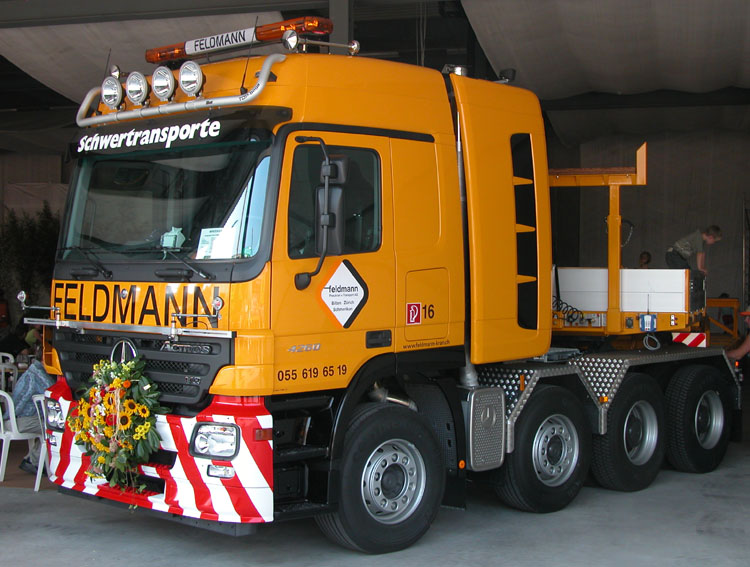 Also new in the fleet is this Titan 4260 8x4. It is allowed for a tractor weight of 42 tons and has a 600 hp V8 engine that is coupled to a WSK 400 torque converter.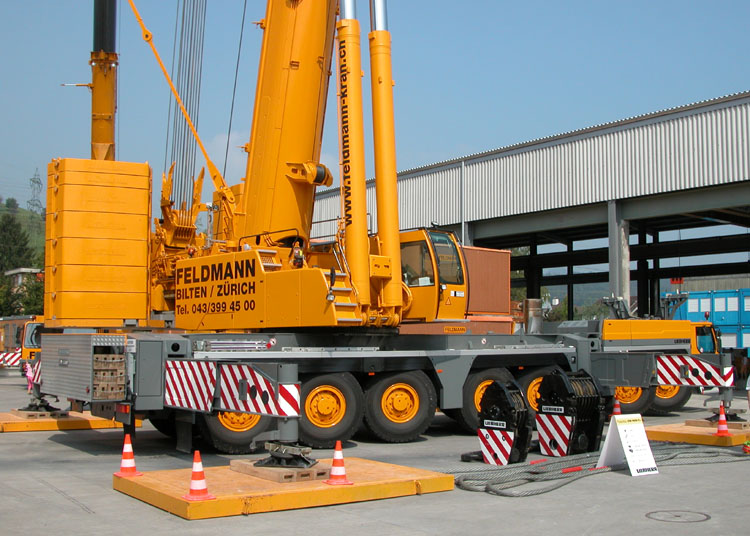 This Liebherr LTM1400-1.7 was added to the crane-fleet late 2004.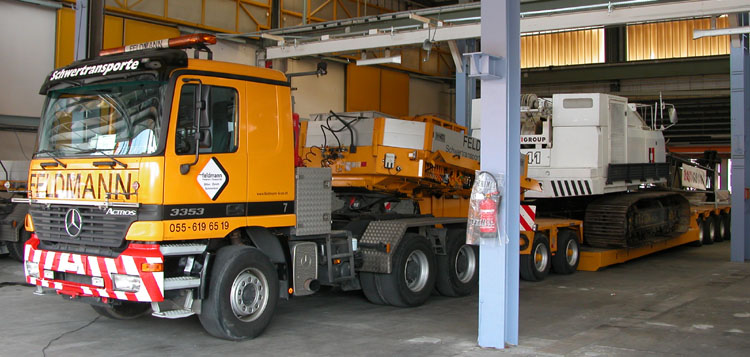 This year the Titan 3353 6x4 was coupled to the 2-bed-4 Goldhofer lowloader.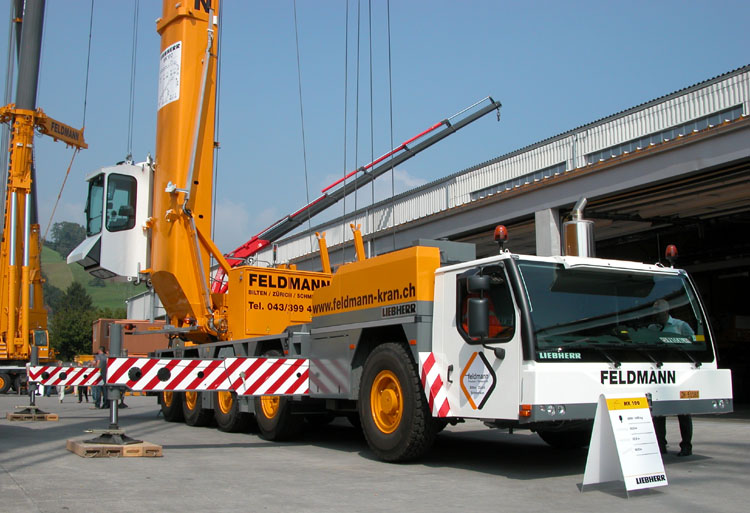 This Liebherr MK100 was added to the crane-fleet recently.
Click here for the open day of 2004
Back to the events index