On the 12th of June Feldmann had a open day at their new building in Volketswill (CH).
Here comes an overview of the equipment that was on display.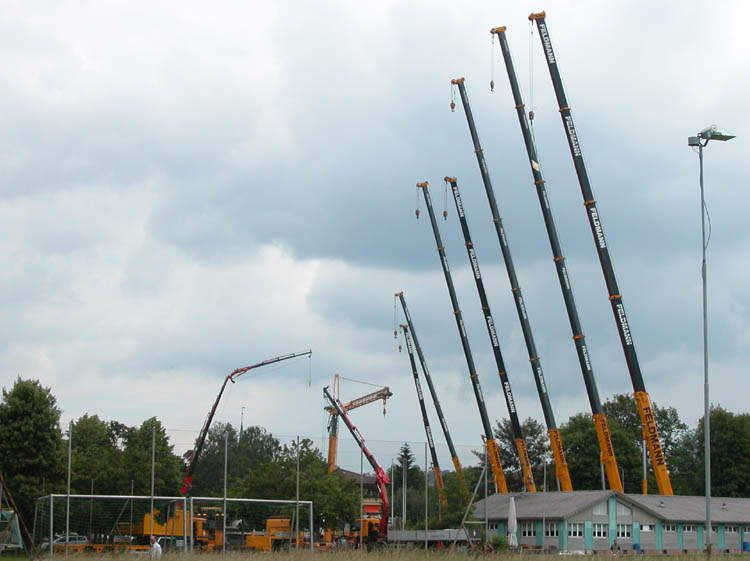 The exhibition was in 2 parts. The mobile tower cranes where beside the building. The mobile cranes and the trucks stood by the local gym.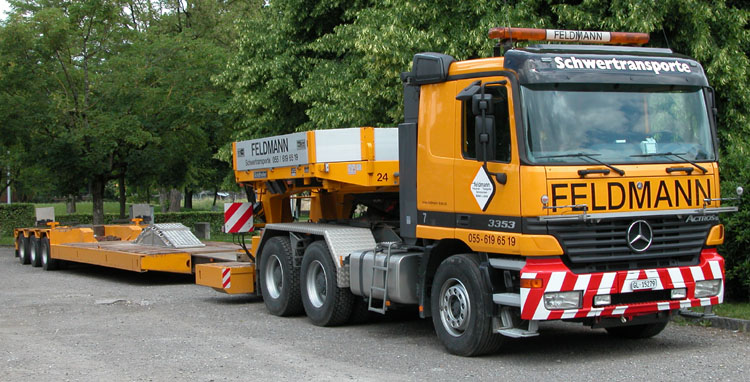 Lets start with the transport department. This Mercedes 3353 6x4 is coupled to a extendable 3-axled Goldhofer lowloader.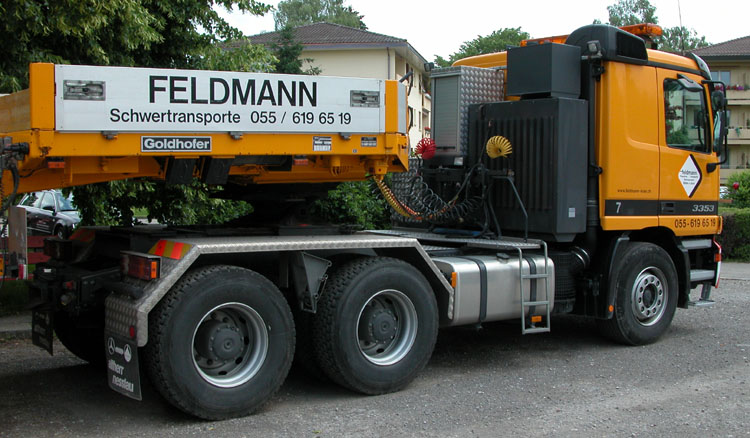 The truck has a cooler behind it's cab. It is for the WSK 400 torque converter that is mounted by Titan.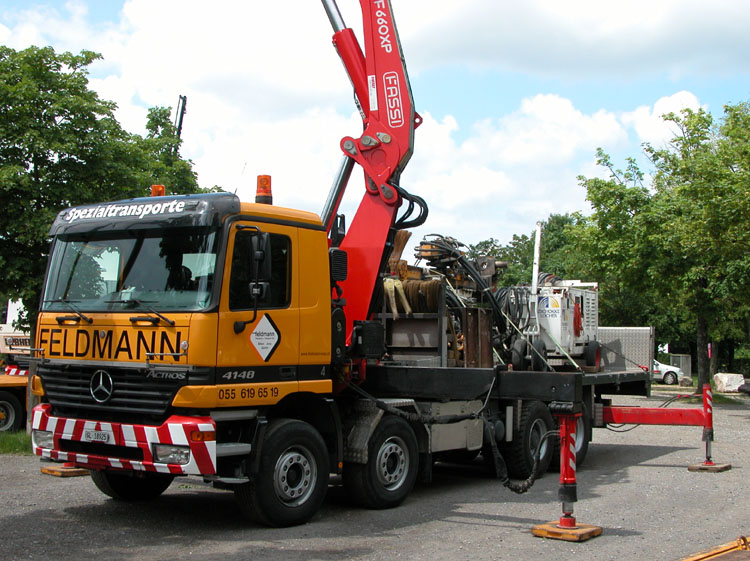 Beside it stood this Mercedes Actros 4148 8x4 with a Fassi F660XP.26 and L134 jib mounted behind the cab.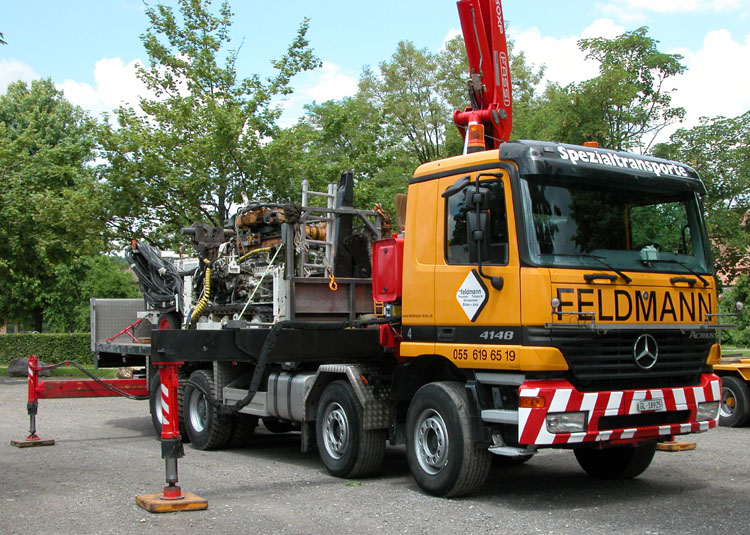 The crane has 4 outriggers, 2 at the front and 2 at the back. This Fassi has a maximum lifting capacity of about 55 t/m. With a jib it can reach about 25 meters.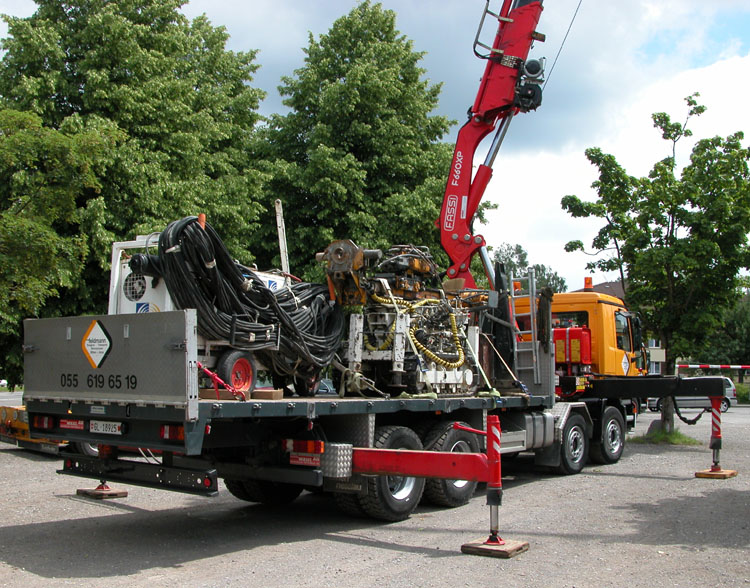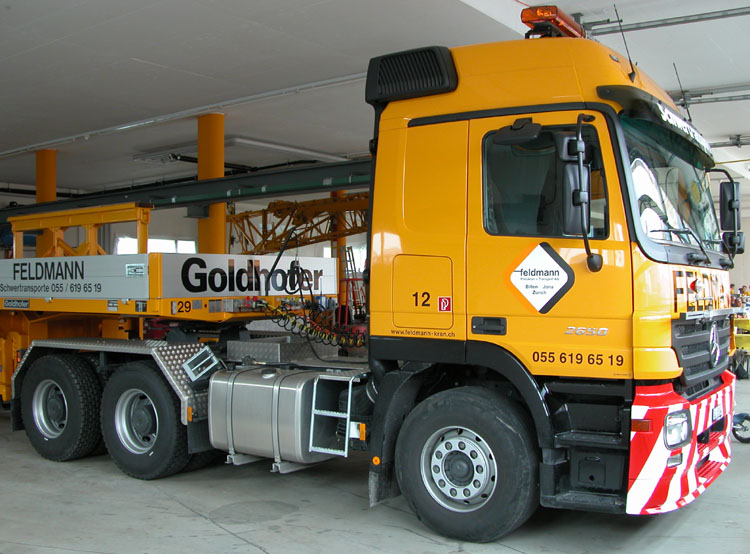 This brandnew Actros MP2 2650 unfortunately was parked in the garage. It is one of their newest items.
Page 2 >>