The Eurosatory is a exhibition for defense and security. I will show the logistical vehicles in this report.
Renault displayed this Kerax 8x8, it has got the 460 hp engine.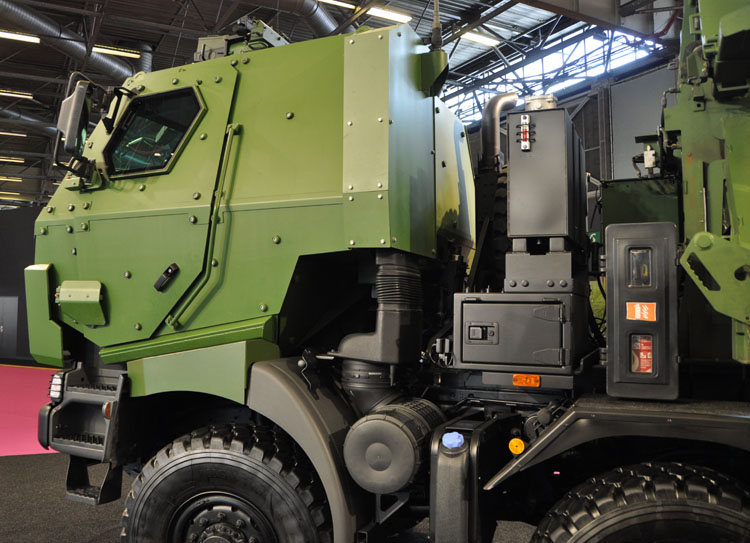 Interesting is the armoured cab. It doesn't have the shape of the original Kerax cab, but was made new.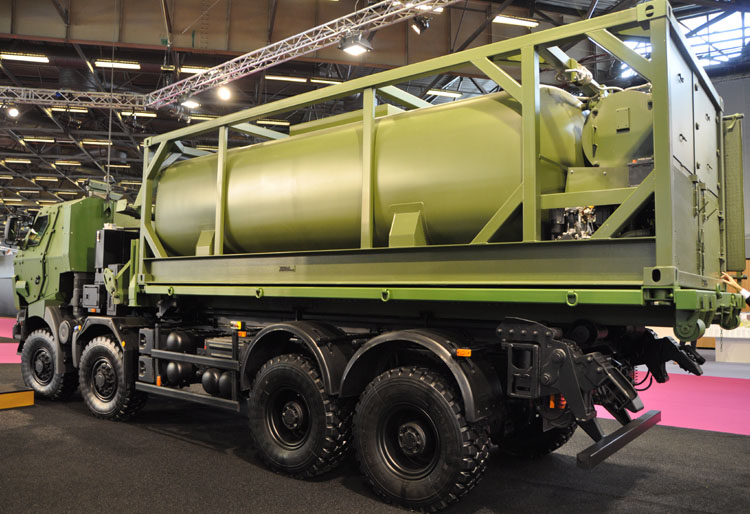 It is equiped with a hookloader that can load normal containers like this one.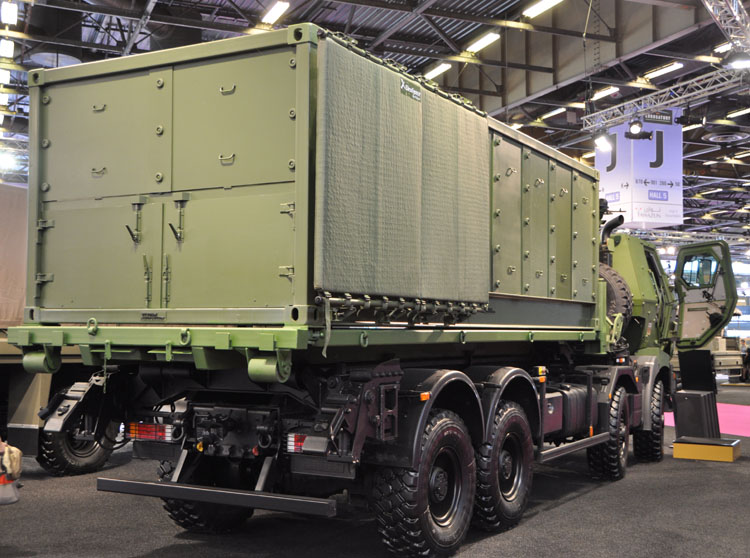 But can also be used for the standarized army containers. Then it uses the special rack that is placed in front of the hooklift, this rack attaches to the twistlock mountings of the container. A container doesn't have the steel beams at the bottom like a normal container, that is why it has to roll over the special rolls that are mounted at the end of the hooklift chassis.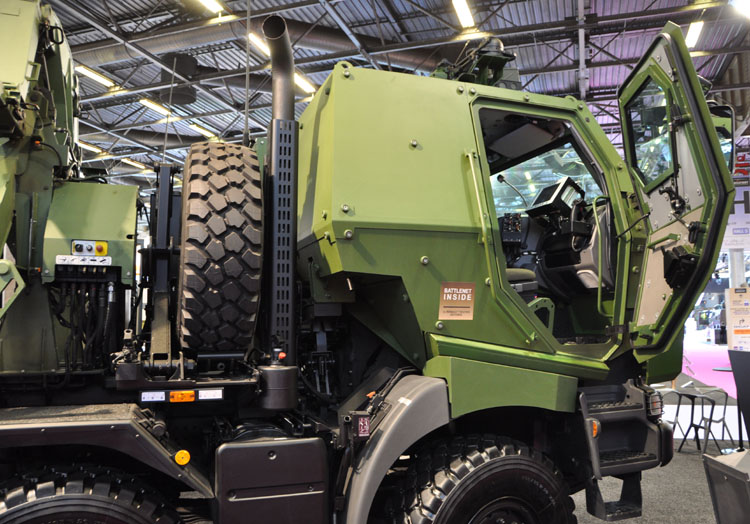 A part of the rack can be seen at the far left. With normal containers, the rack is parked in front of the hooklift. The hooklift can take the rack on by itself. The spare wheel has also been put here. The co-driver has gotten a panel to operate the gun on the roof.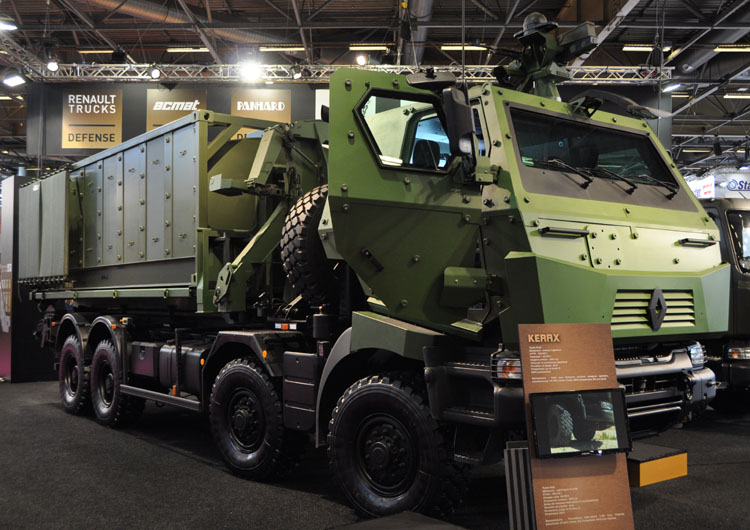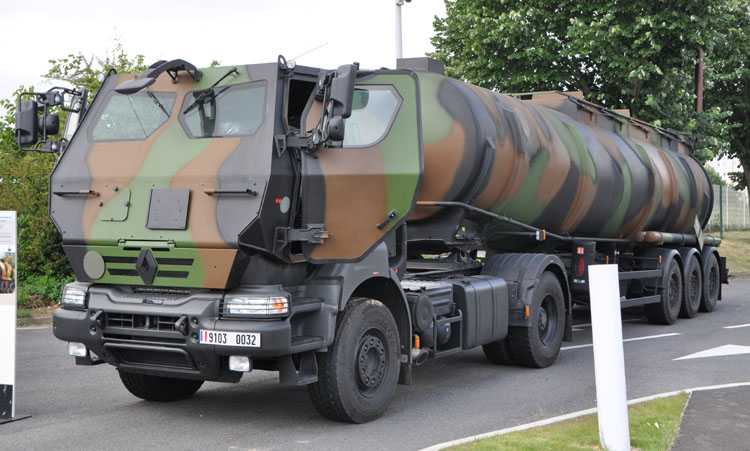 A 2nd armoured Kerax was parked outside. It's a 4x2 that is used to transport fuel for the troops.
Interesting about this unit is again the cab, it has got a different design then the other Kerax. Here the windscreen for example is made out of 2 pieces.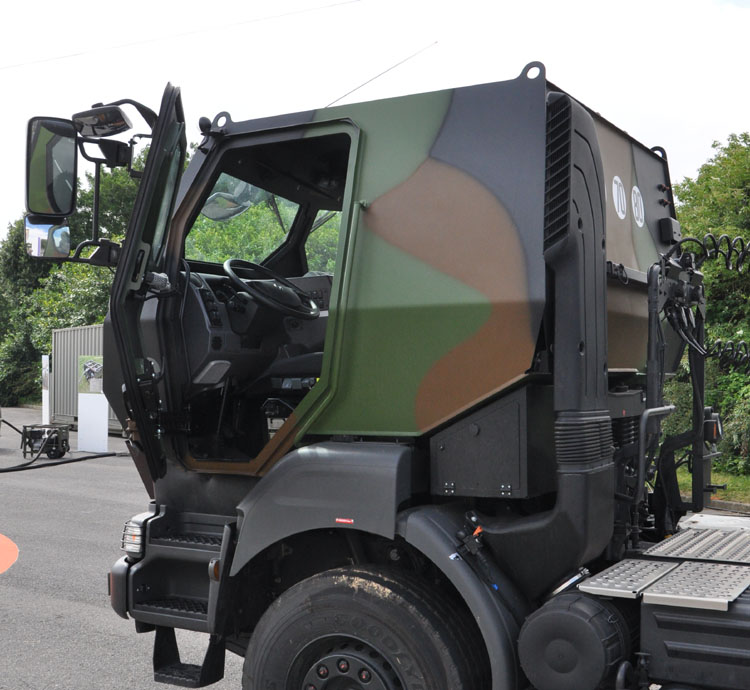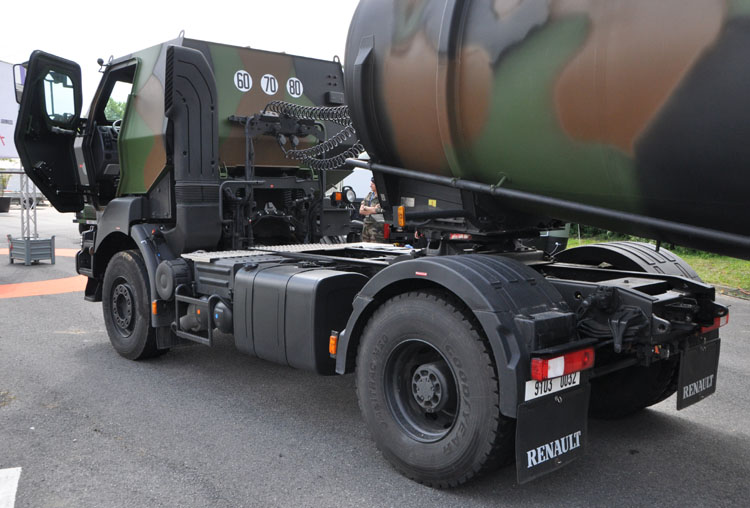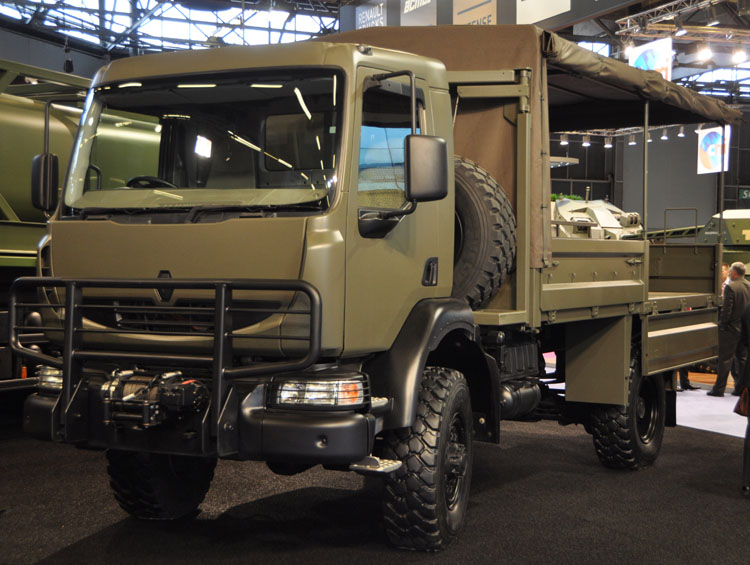 Furtermore a Renault Midlum 4x4 was displayed.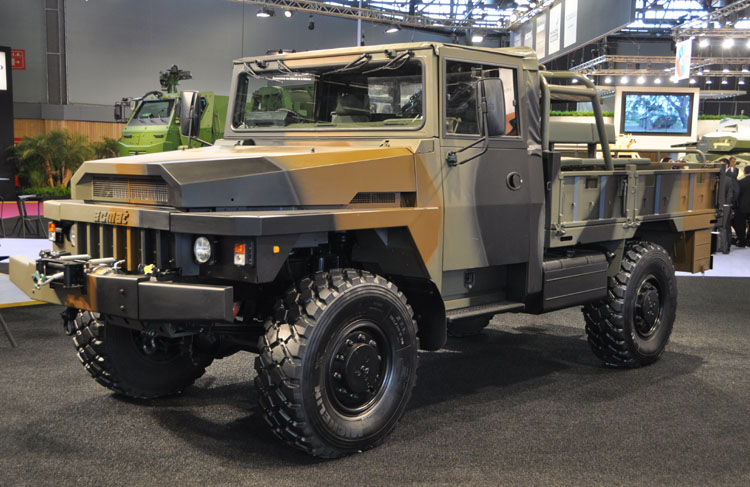 And a truck that you don't see so often, a Acmat VLRA. This truck can have a total weight between 8,5 and 12 tonnes.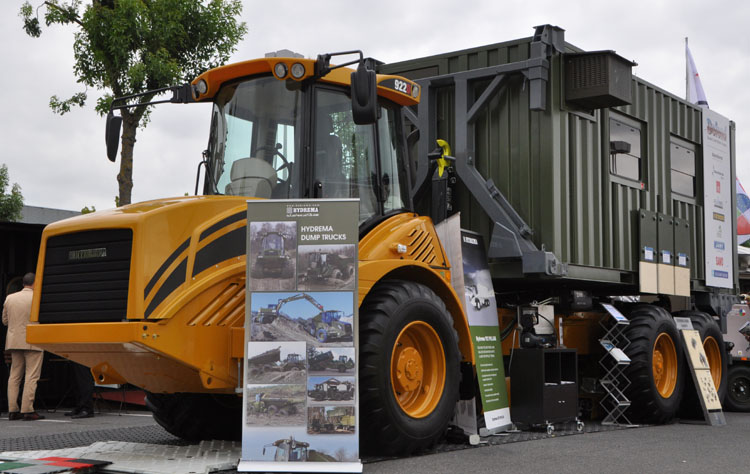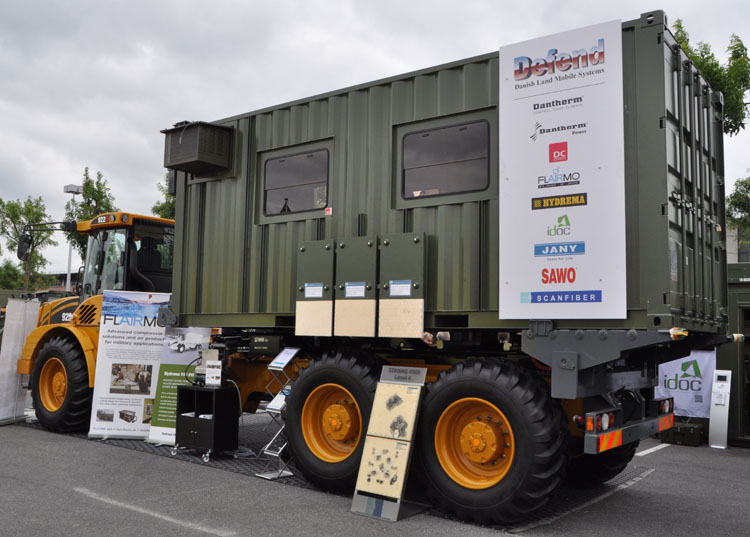 A interesting alternative for an offroad truck is this Hydrema 922 Polar. It's the chassis of a articulated dumptruck that has gotten a hookloader of Sawo. The use of the container rack and the rolls at the back can also be seen here.