The Lastbil is an exhibition for transport material that is held every 2nd year in the Elmia building in Jönköping - Sweden and is recond as a very important event for the nordic countries.
Here I will show 1 photo per truck with some information. Some trucks will be displayed in a seperate report in the coming weeks, these will be linked back to this report.
The rest of the pictures can be found in this galery
AG-Trailers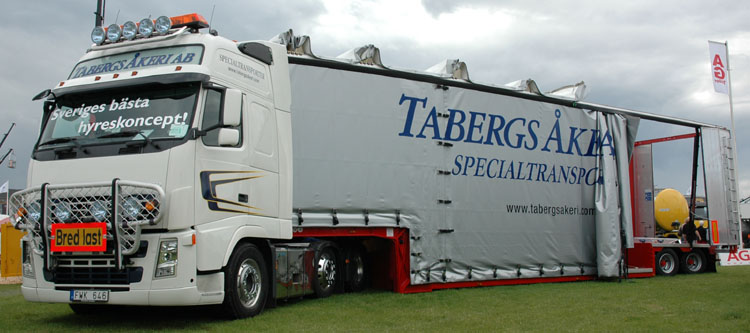 At the stand of AG Trailers stood this nice Meusburger machinery-trailer with widenable curtains and a sliding roof.
Allison Transmission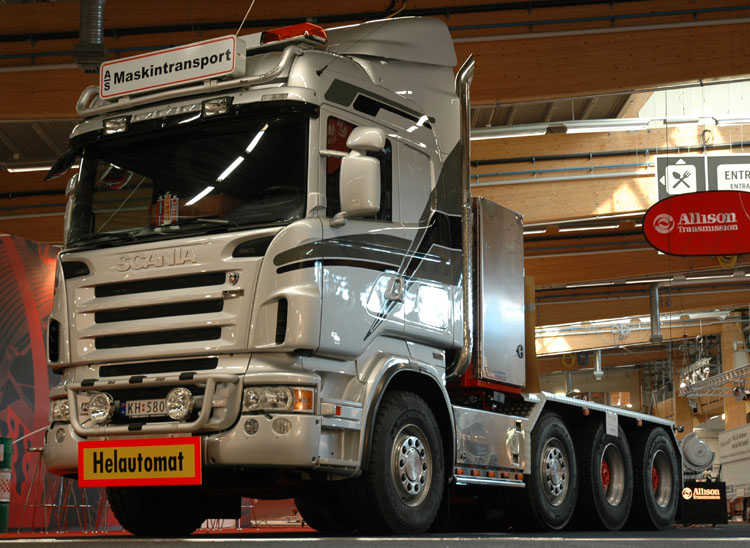 At the stand of Allison stood this very interesting Scania R620 8x4 of Maskintransport a/s from Norway. The truck is equiped with an Allison 4700 series fully automatic gearbox.
Effer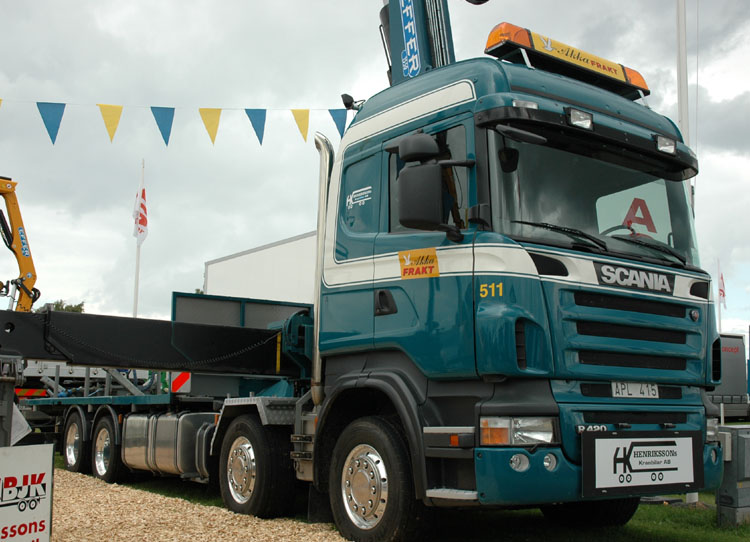 At BJ-Kaross, the Effer dealer for Sweden, this Effer 1550 that is mounted on a Scania R420 8x4 was on display.
Fassi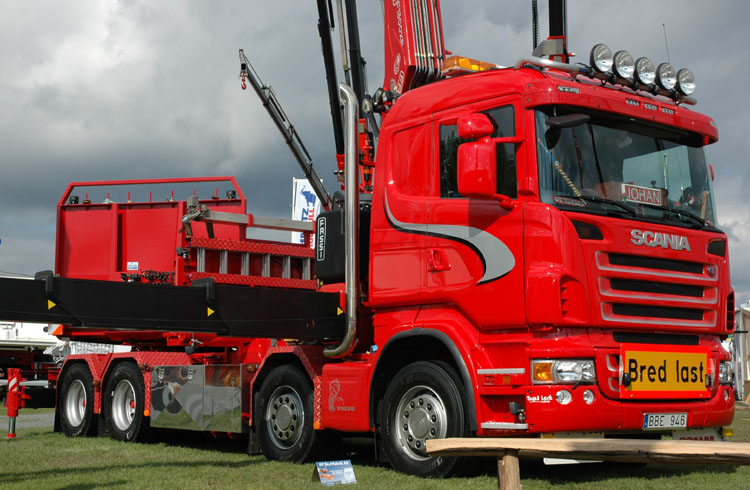 This very nice Scania R500 8x4 with Fassi 1300 stood at the Fassi stand. The tractor is coupled to a 2-axled semi lowloader.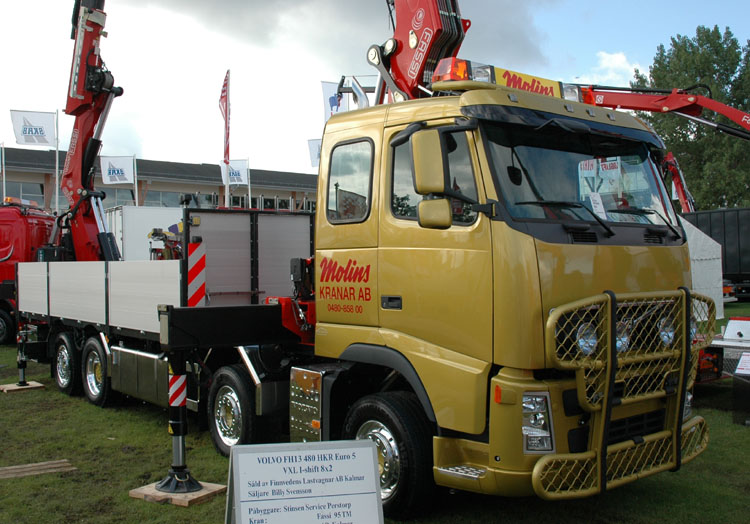 Also on display was this Volvo FH13-480 with the new model, the 950, that is mounted here on a completely demountable frame.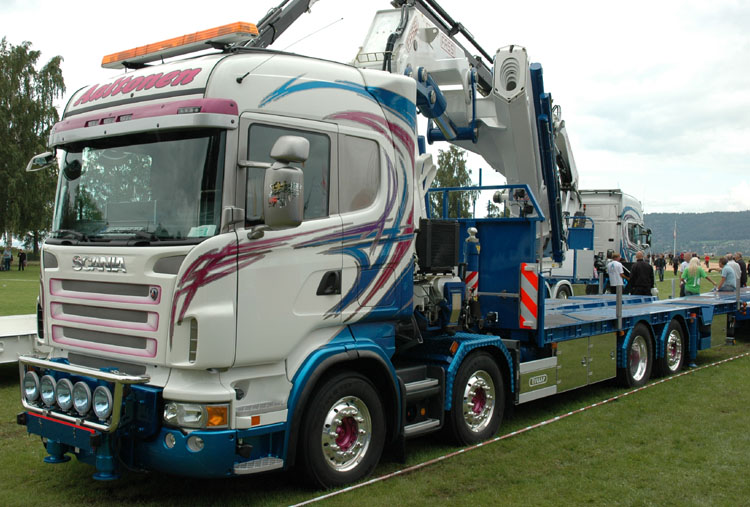 The next 2 crane trucks stood at the Nordic Trophy, the truckshow event that takes place in the weekend of the Lastbil exhibition. This is a Scania R480 8x2 with a Fassi 1100 of Jim Aaltonen.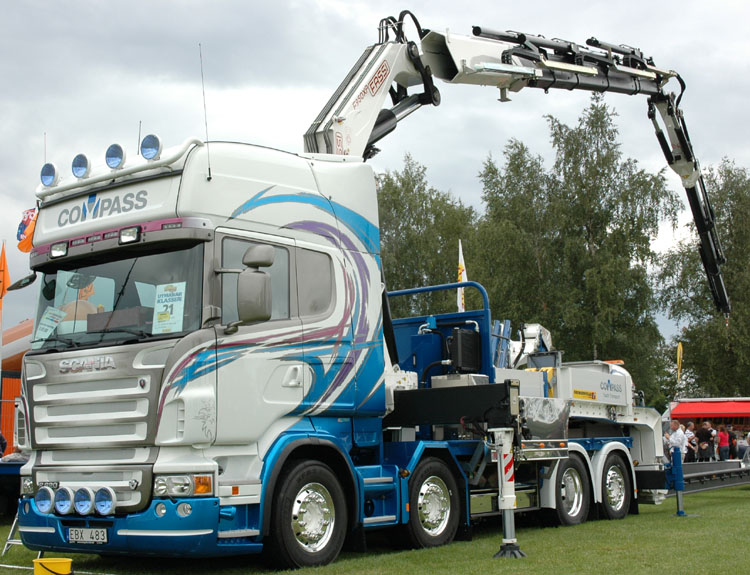 And this is his newest, a R620 8x2 with a Fassi 950 crane and a 2-axled Faymonville lowloader.
Hiab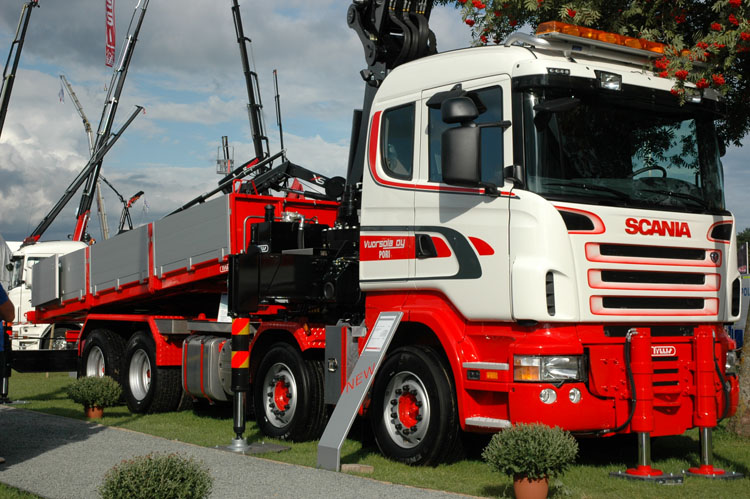 At the Lastbil stood 3 x Hiab 1055 in total, all at different stands, but all built by the finnish company Tyllis. This is the nice 1055 on a Scania 8x4 of Vuorsola from Pori in Finland. It is a tractor that has a small loading box mounted here, the chassis has been reinforced to the front.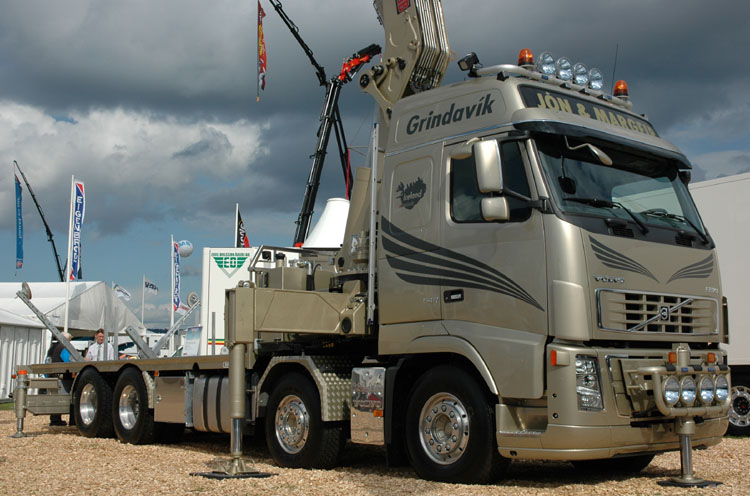 This is the 2nd 1055, on a FH16-540 8x4 that will be working on Iceland. This truck also has a reinforced frame to the front.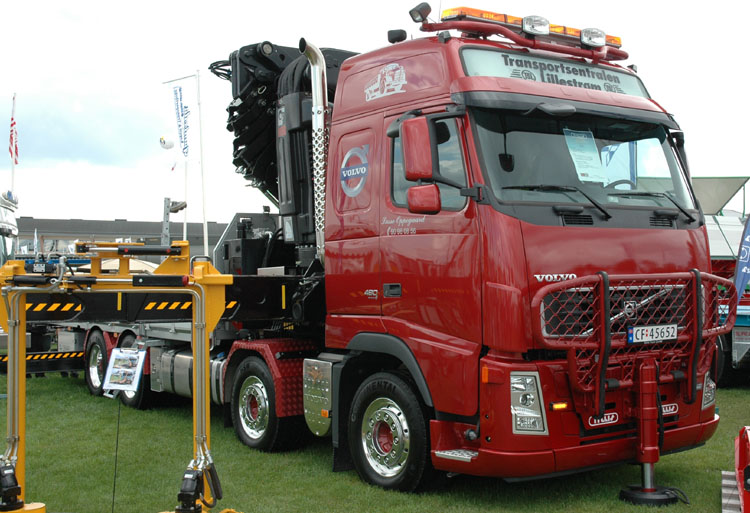 And this is the 3rd 1055 that was at display, mounted on a FH480 8x4 for Norway, also with a reinforced frame to the front.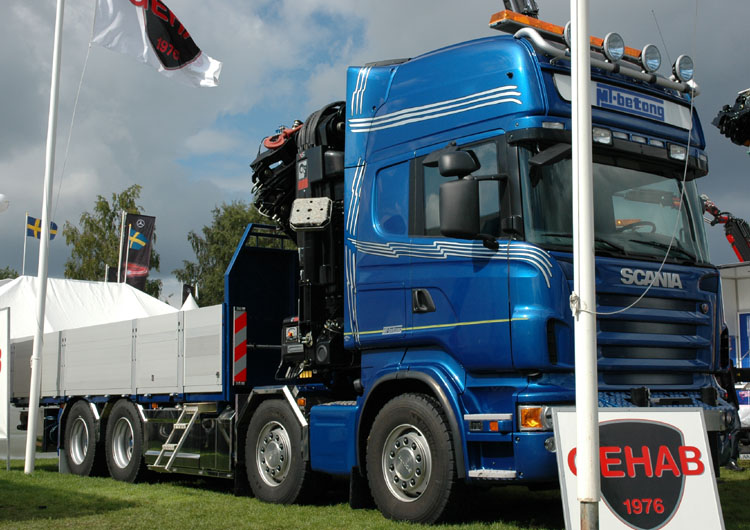 Gehab had this nice Hiab 700 at display that is mounted on a Scania R 8x4 for MT Betong.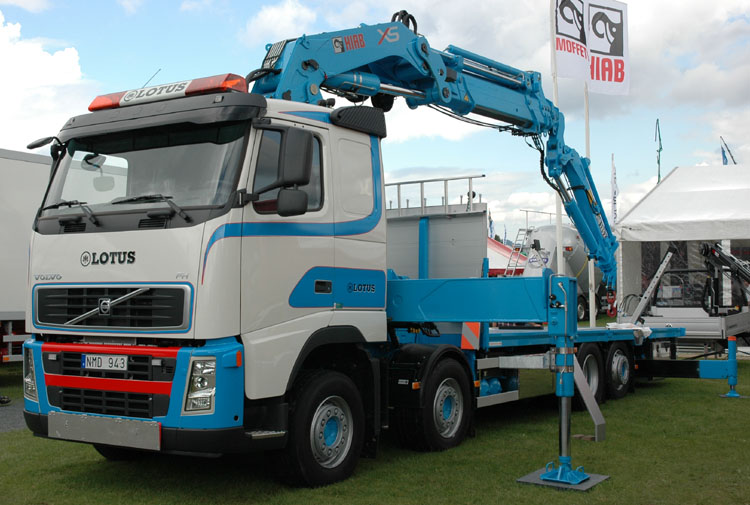 At the Hiab stand stood also this 600 that is mounted on a FH 8x2.
HMF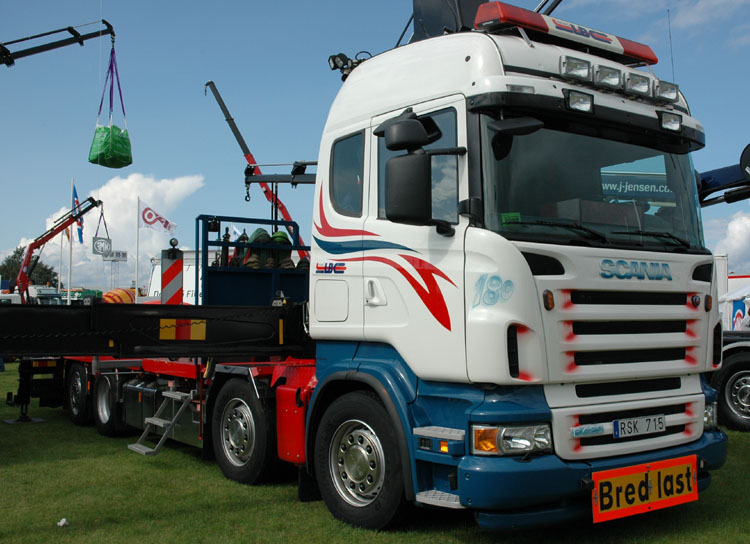 The heaviest HMF crane at display was this Thor unit that is mounted on a Scania R420 8x2 for LBC Malmo.
On to page 2 >>