Putzmeister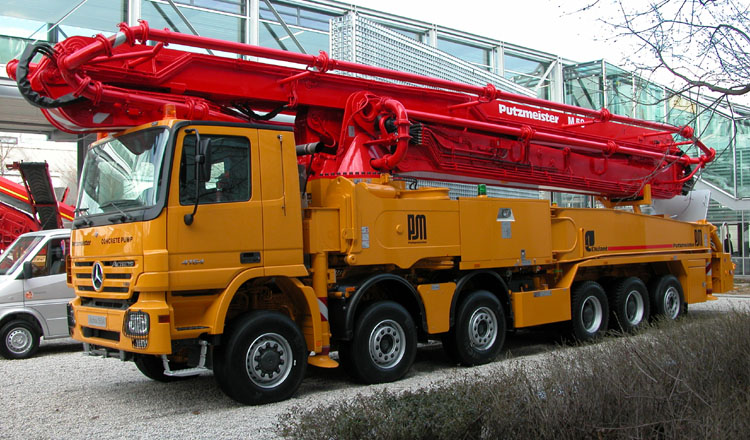 Putzmeister M58, a 58 meter pump, mounted on a Mercedes Actros 5554 12x6.
The base for this machine was a 4154 8x6.

Putzmeister Telebelt-system on a Mack 8x4 chassis.
Mecbo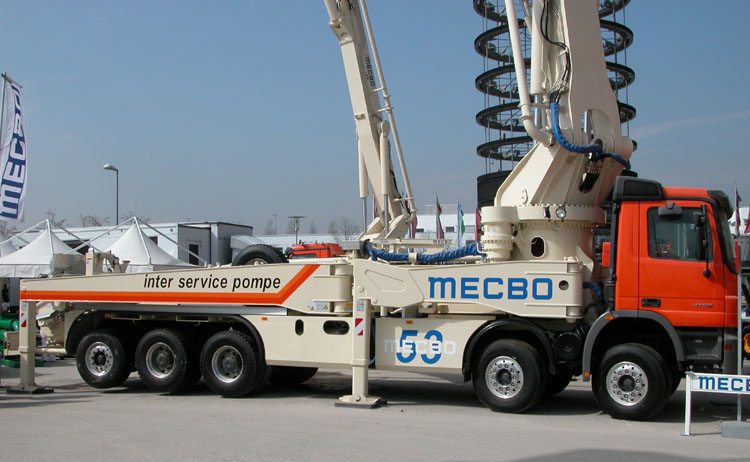 53 meter Mecbo pump on a Mercedes 4150 10x4.
Waitzinger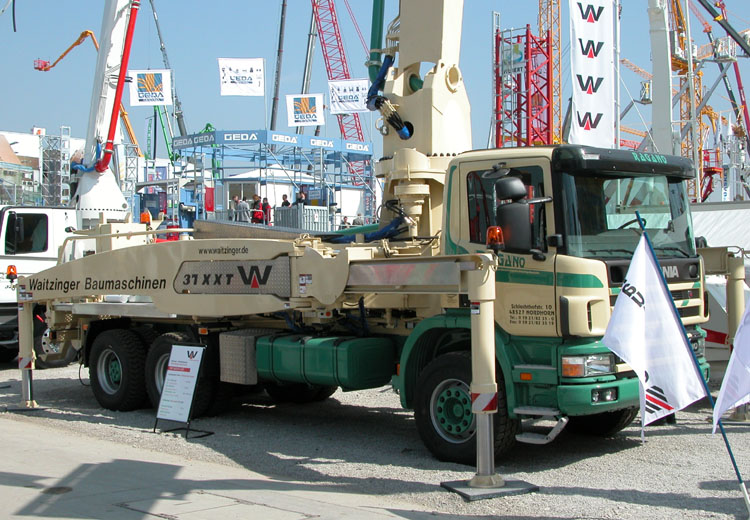 Waitzinger 37 meter THP 150/37 on a Scania P124G-420 6x4
Schwing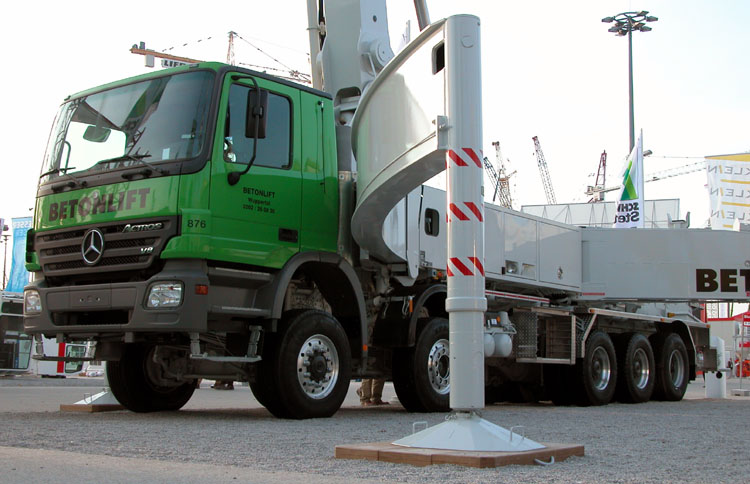 58 meter Schwing S 58 SX on a Mercedes Actros 10x6 chassis. Notice the bend design of the outriggers.
Sermac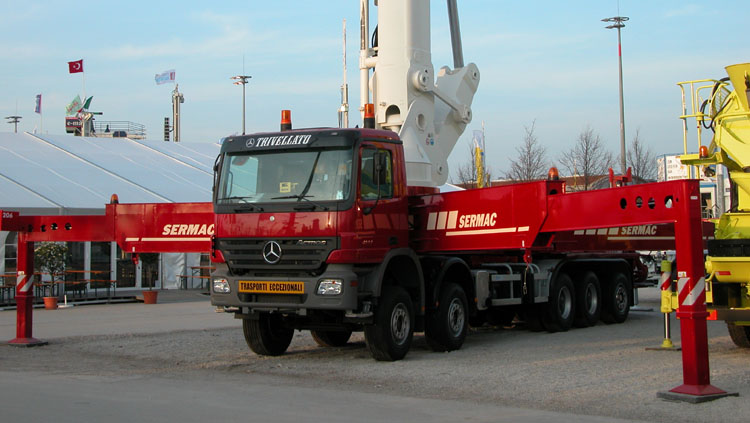 58 meter pump of Sermac on a Mercedes Actros 4144 10x4
Deel 2 - Laadkranen >>