At a saterday in september 2007 I visited the yard of Battazza Spa from Olginate (I).
Iveco Sivi Trakker 540 8x4 with WSK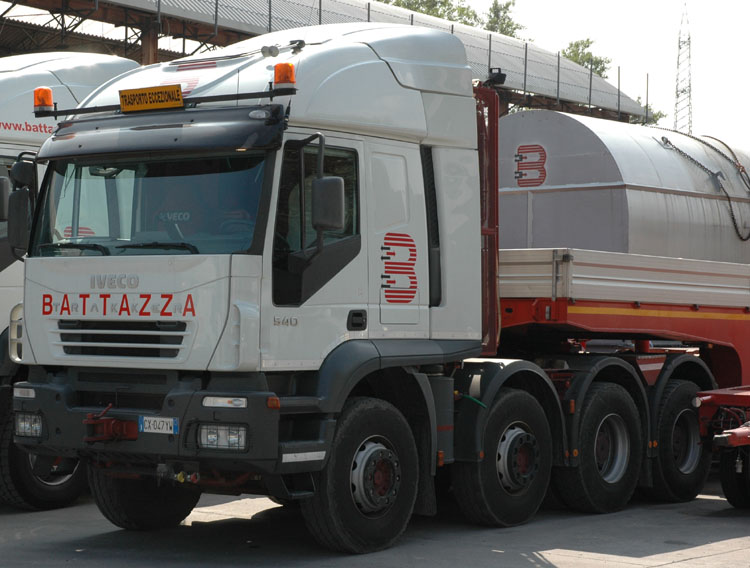 There where several Sivi tractors at the yard. This is a version with a 540 hp engine that is coupled to a ZF WSK 440.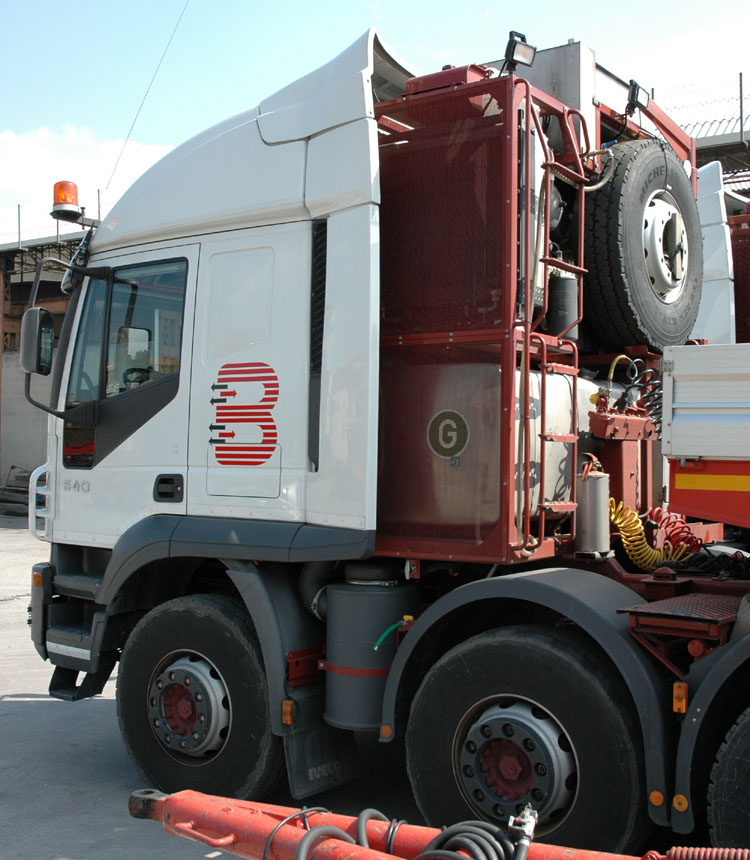 Behind the cab there is a tower that houses all the parts that don't fit at the chassis, like the dieseltank, air barrels, spare tyre and the additional cooling for the engine and WSK (torque converter).
Iveco Sivi Trakker 480 8x4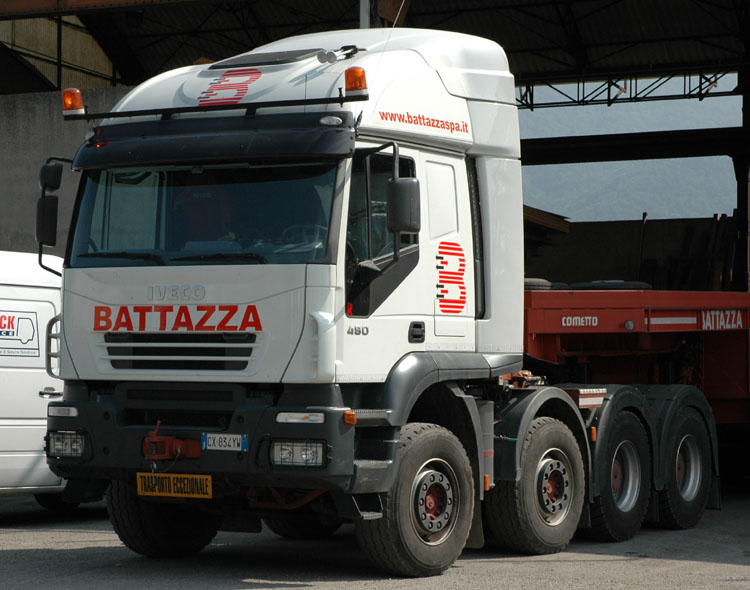 The second Sivi that I saw was this 8x4 with a 480 hp engine.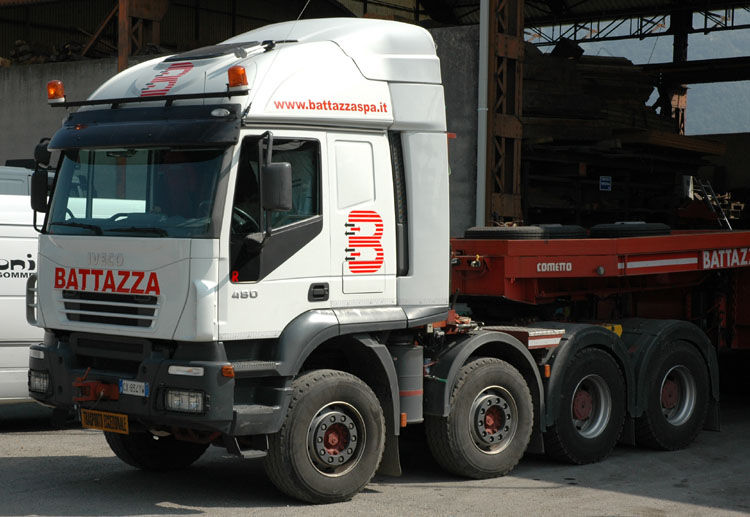 The extreme short wheelbase is remarkable, it almost doesn't get any shorter!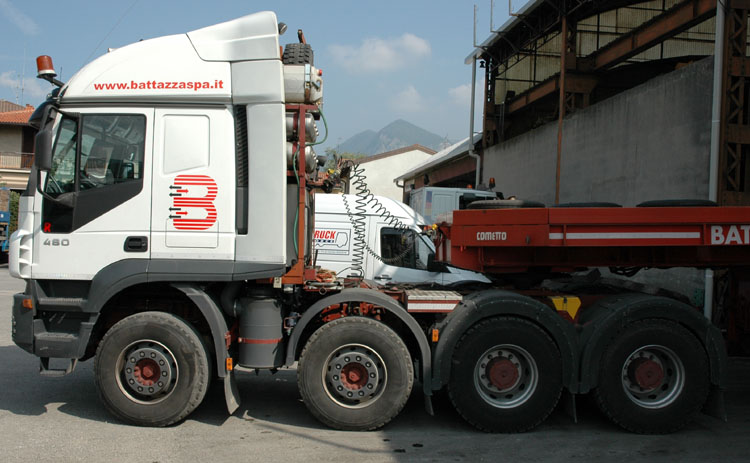 This is the version without a WSK, that is why there is no additional cooling.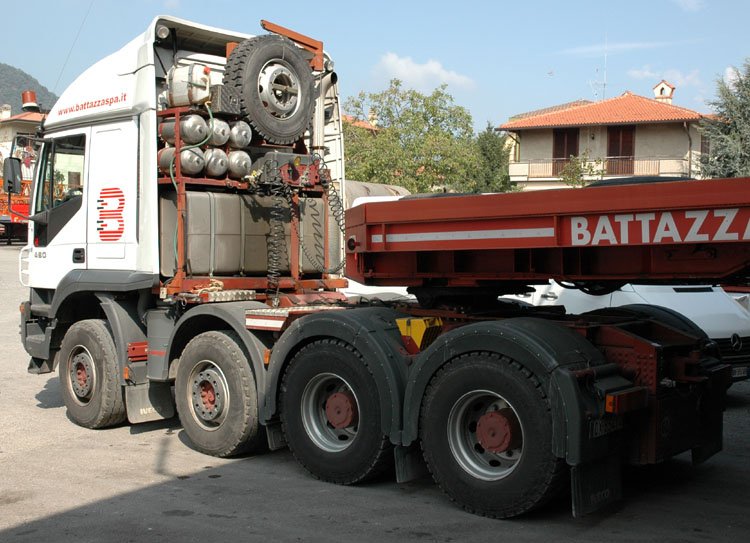 In the tower stands a small but high dieseltank with a few air barrels on top. At the rear of the chassis we find a heavy coupling, below the chassis hangs a toolbox.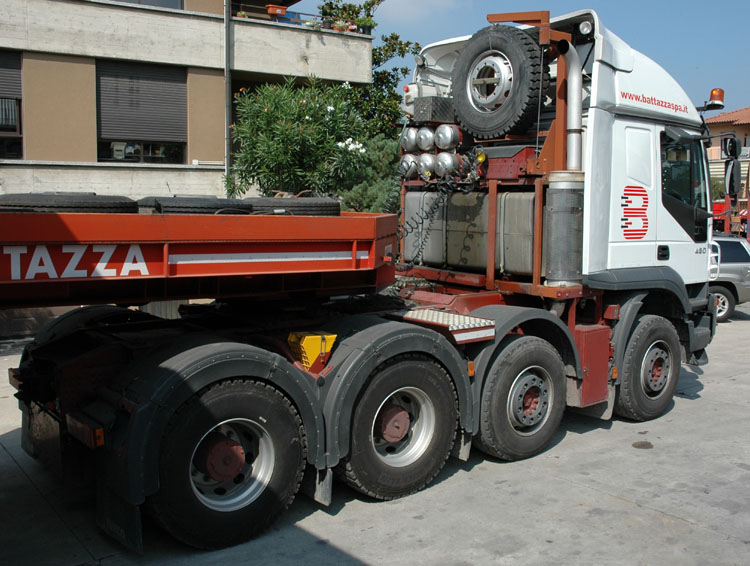 This side of the tower houses the muffler, the battery compartment and the spare tyre.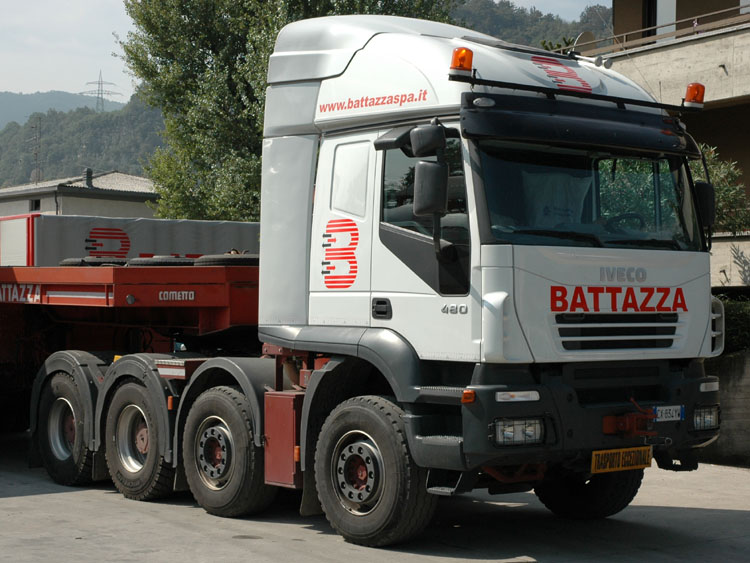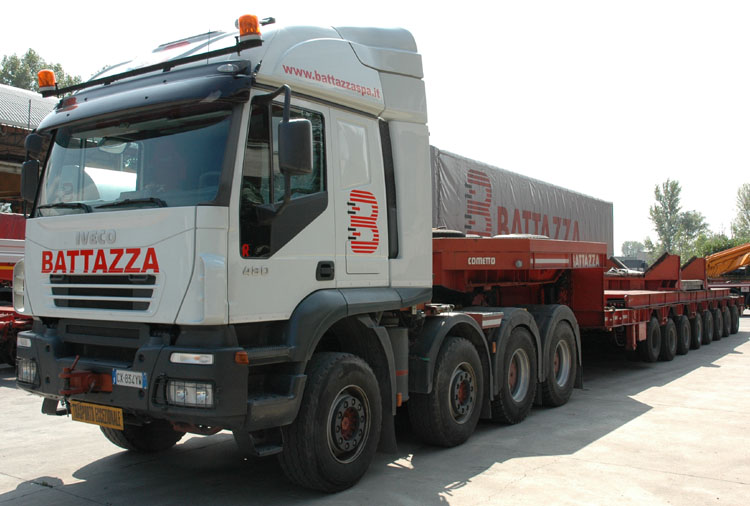 Here it is coupled to an 8-axled Cometto semi-lowloader.
Iveco Sivi Trakker 500 8x4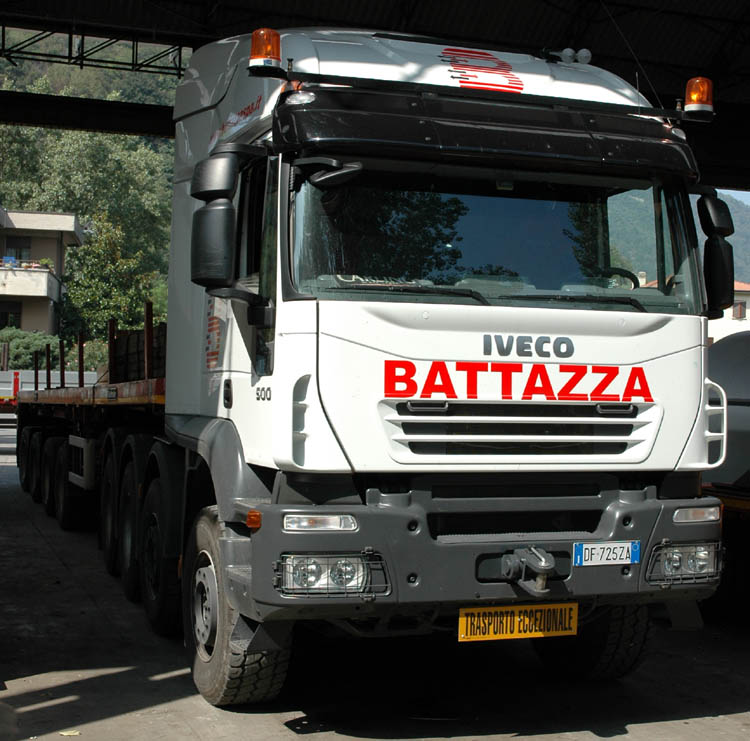 A quit new Iveco Sivi Trakker is this 500 hp 8x4 version.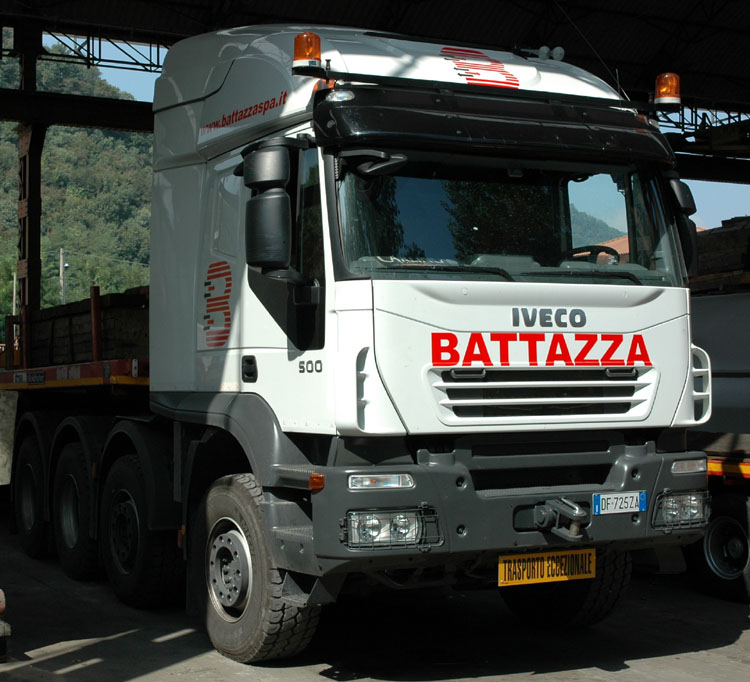 This one also has the very short wheelbase.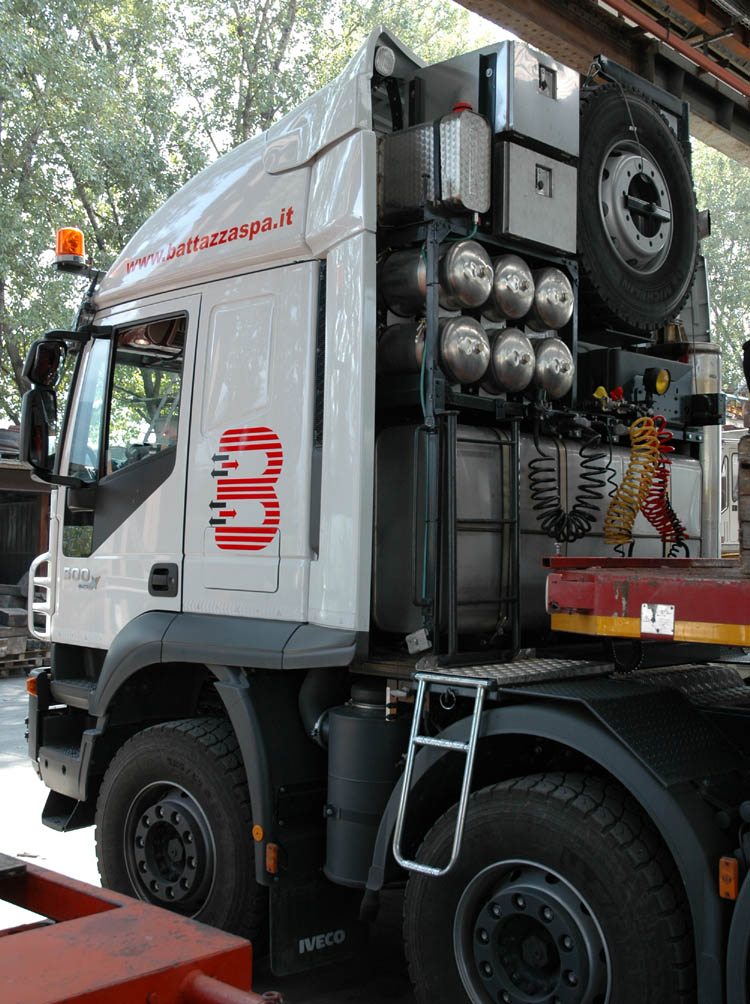 The layout of the tower at this side is similar to the 480 model.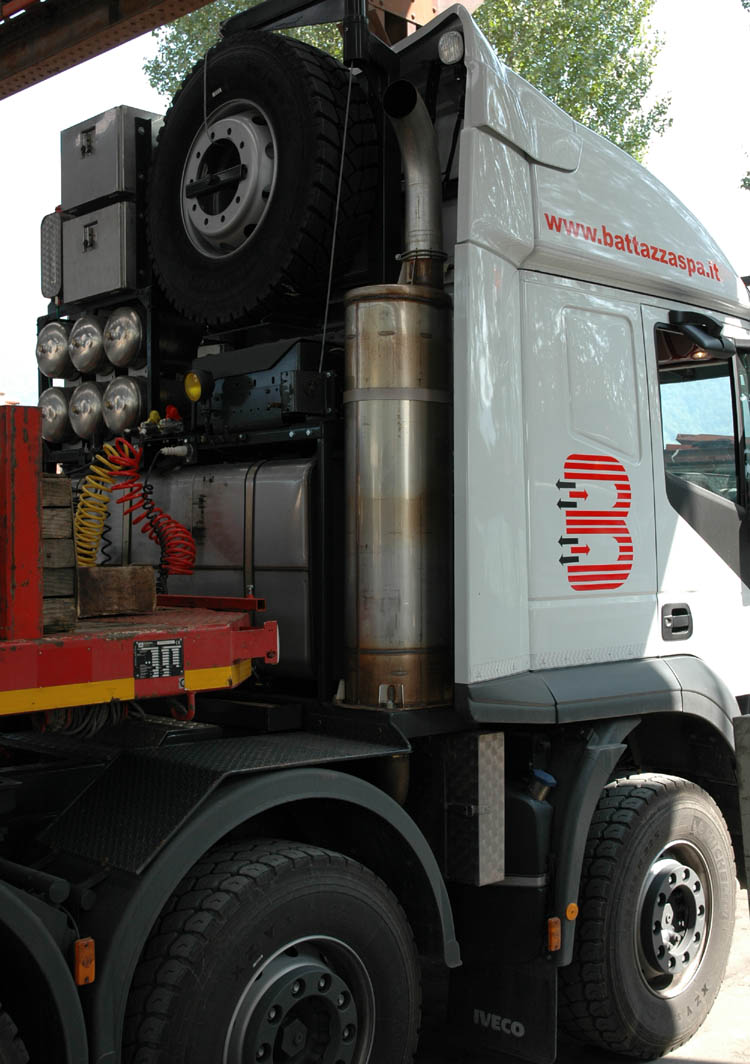 This side however is a bit different. This is caused by the AdBlue system that this one has, it requires a bigger muffler. The AdBlue tank is mounted between the front axles, which is why there can't be a toolbox mounted there.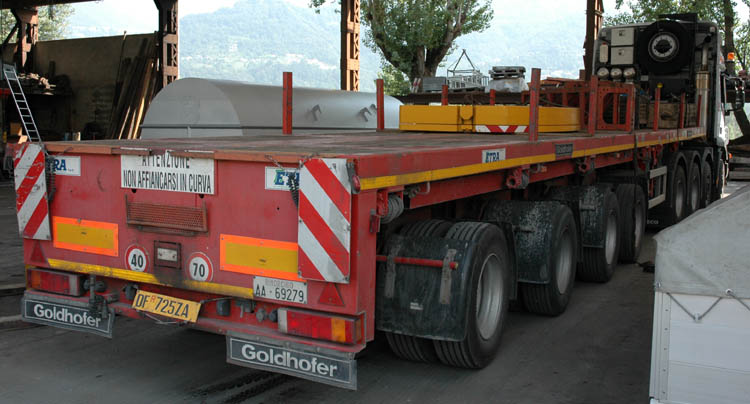 Behind this Trakker hangs a 4-axled Goldhofer teletrailer.
On to page 2 >>