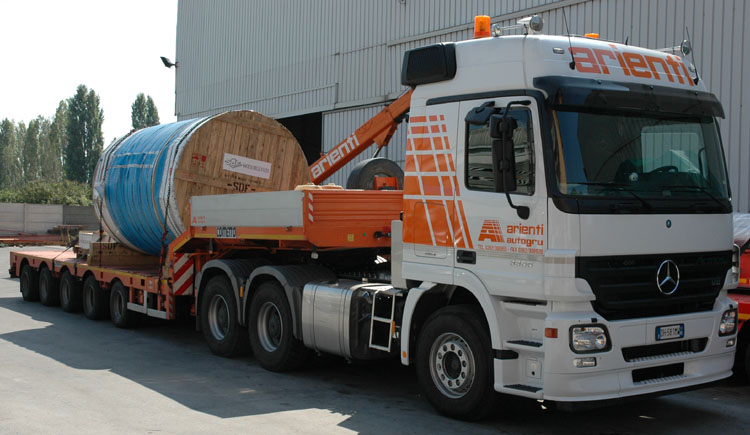 Arienti is a transport- and lifting company from Desio near Milan (I). During my visit on a saterday I could photograph a large part of the fleet. It starts with this Mercedes Actros 3355 6x4 that is coupled to a 5-axled Cometto semi-lowloader.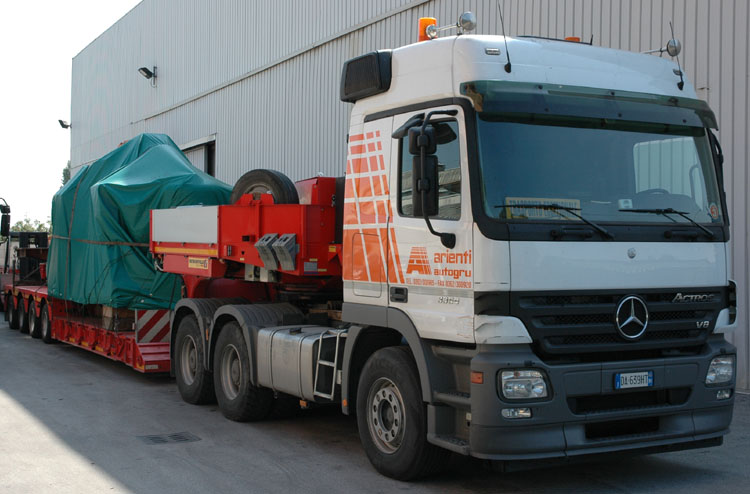 Directly beside it stood this Mercedes Actros 3354 6x4 that is coupled to a 4-axled Faymonville lowloader. This one can be enlarged with a 2-axled dolly.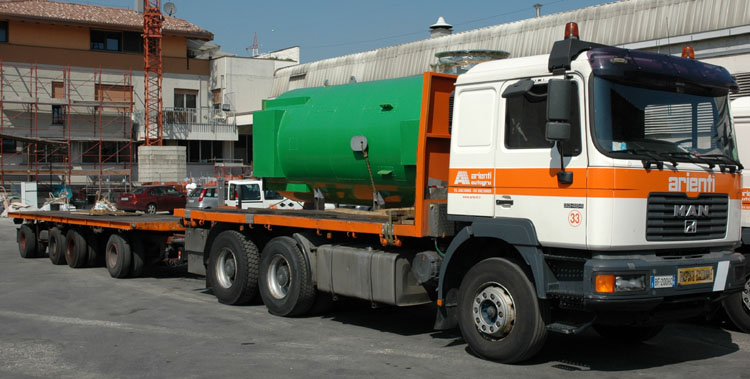 To transport machines and other heavy parts they have this flatbed available. It is a MAN 33.464 that is connected to a 4-axled Bartoletti drawbar trailer.

This trailer has a remarkable axle layout. The rear axle also steers when the turntable at the fronts rotates in corners. This gives a very manoeuvrable trailer.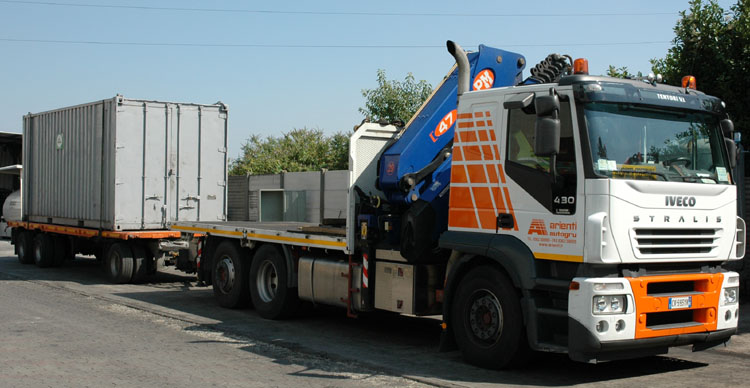 Trucks with loader cranes are also available in the fleet, like this Iveco Stralis 430 6x2 with a PM47 crane ...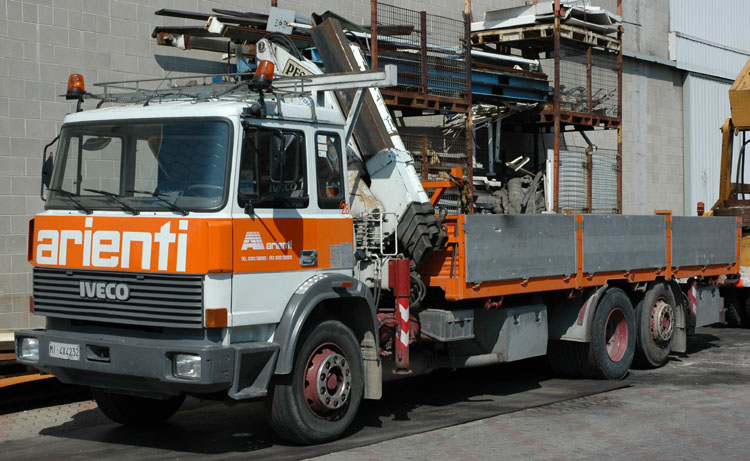 ... or this somewhat older Iveco 175-24 6x2 with a Pesci SP200 crane.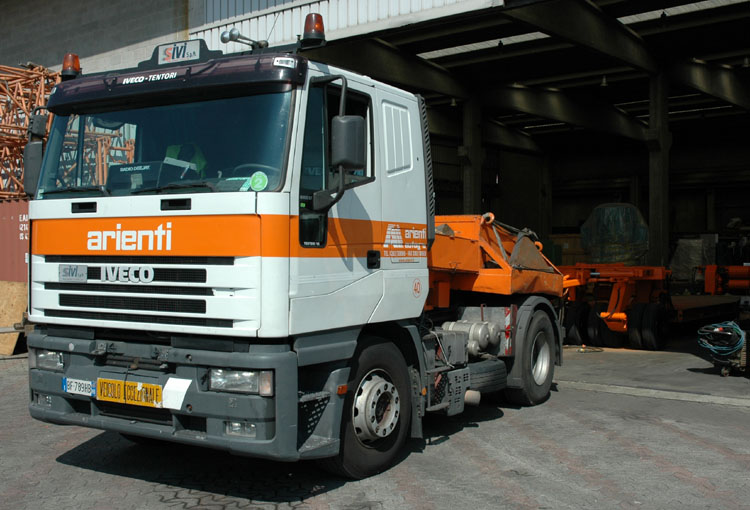 This is a Sivi-Iveco 440E47 4x2 tractor.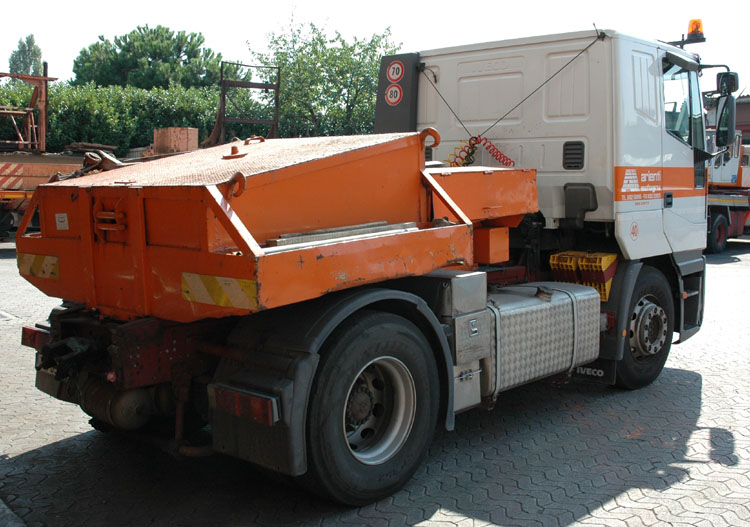 Sivi equiped it with a heavier subframe and a stronger rear axle. This gives an allowed total weight of 120 tonnes. Here it is equiped with ballast box so that it can be used with the heavy coupling to pull a drawbar trailer.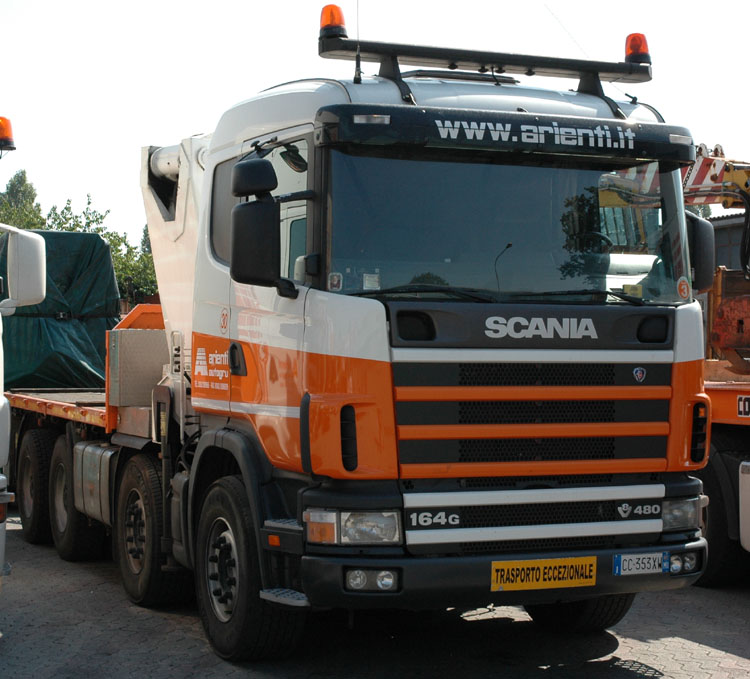 The heaviest truck with crane in the fleet is this Scania R164G-480 8x4 with a Bonfiglioli P80000G crane. It is a crane with a lifting capacity of 71 ton/mtr. At 2 meter it lifts 31,35 tonnes, at 7,58 meters that are 8,87 tonnes.
This serie of Bonfiglioli cranes cannot fold together because all the boomparts are mounted in one line. In transport position, as shown here, the telescopic boom is standing in the upright position.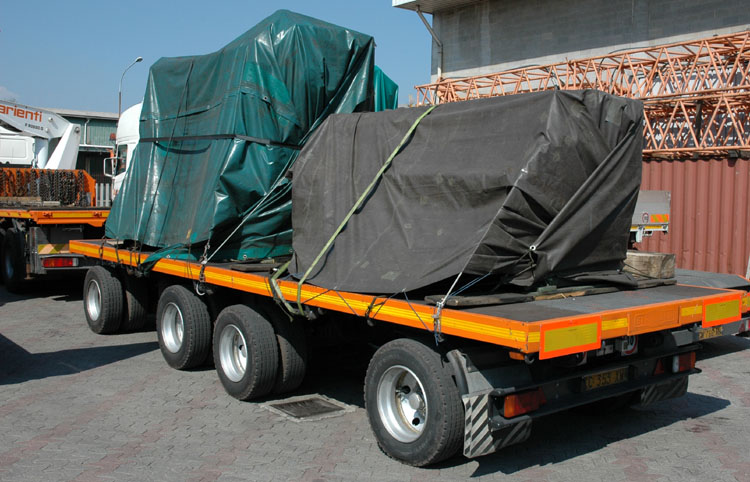 This Scania is also coupled to a 4-axled Bartoletti, also equiped with the same steering system as above.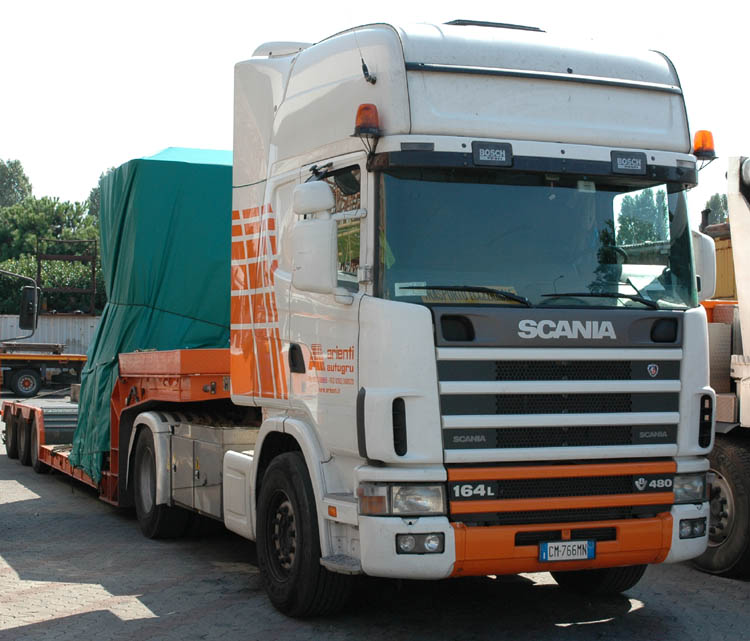 Beside it stood this Scania R164L-480 4x2 with a 3-axled lowloader.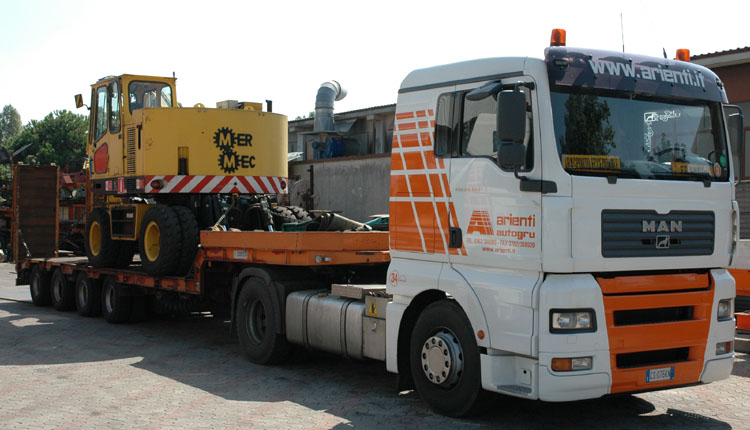 At the other side stood this MAN TGA 18.480 4x2 with a 4-axled Cometto semi-lowloader that is loaden with a 2-way excavator.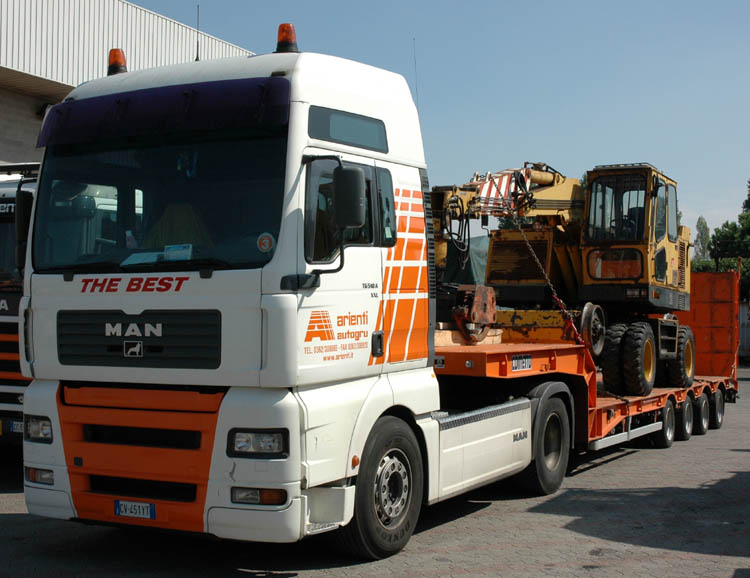 This MAN TG 510 A 4x2 is also coupled to a 4-axled Cometto semi-lowloader, also loaden with a 2-way excavator.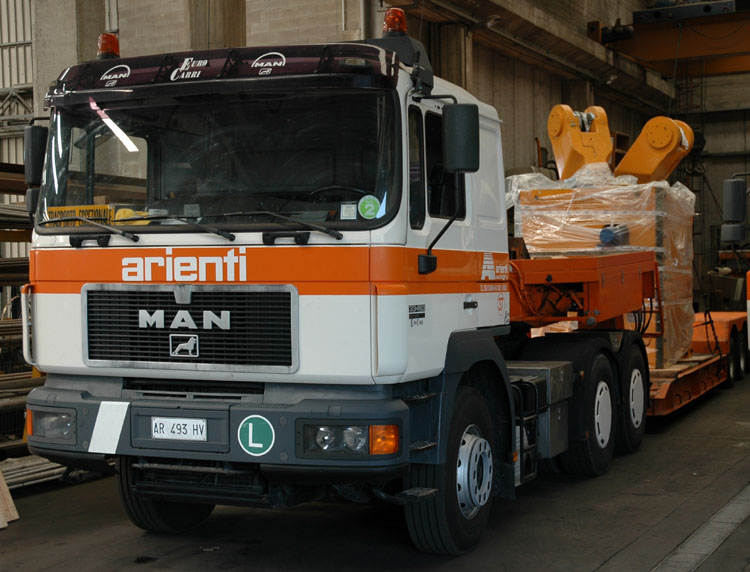 The tractor for heavy work is this MAN 33.463 6x4 that is equiped with a WSK 400 torque converter. Here it is coupled to a 3-axled Cometto lowloader.
On to the cranes >>