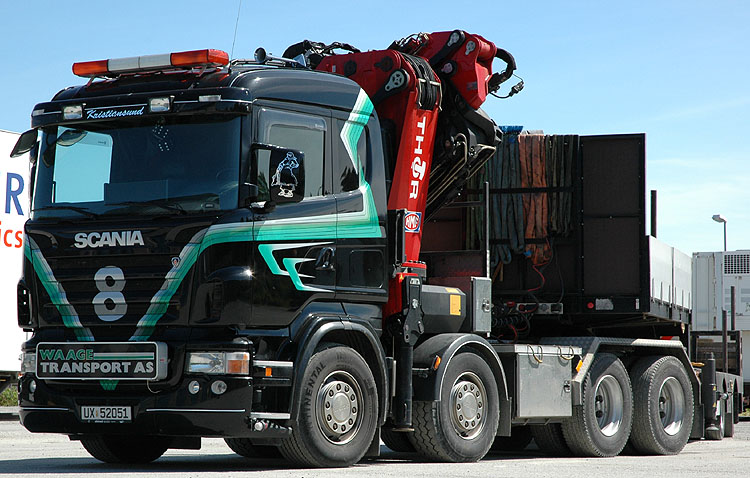 Nice Scania R500 8x4 with HMF Thor of Waage Transport from Kristiansund (N)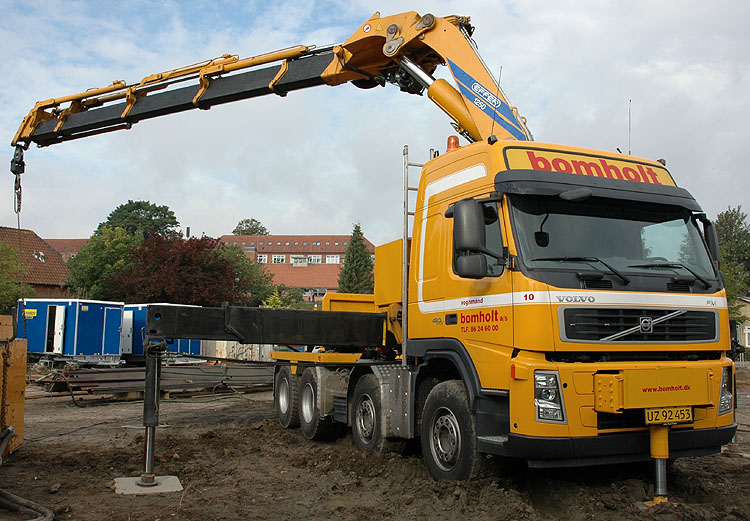 Volvo FM480 8x4 tractor with Effer 1250 of Bomholt a/s from Brabrand (DK).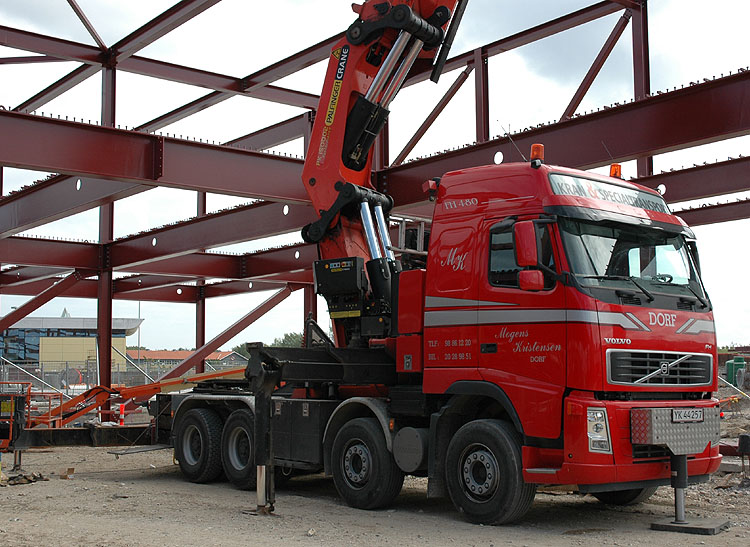 Volvo FH480 8x4 tractor with Palfinger PK150002 of Mogen Kristensen from Dorf (DK).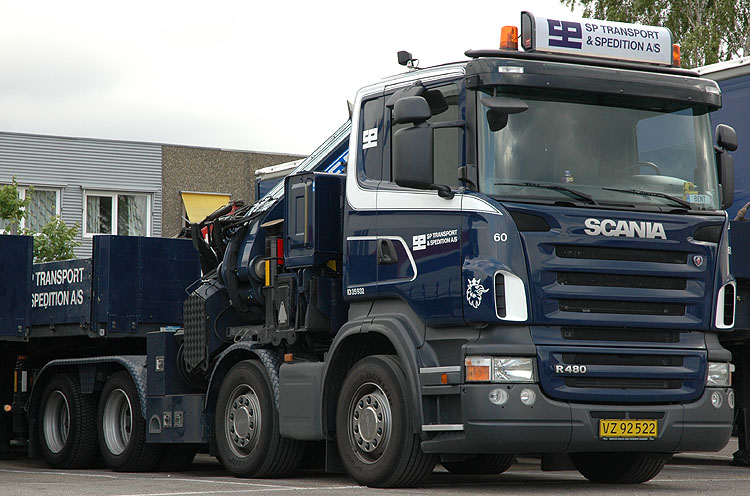 Scania R480 8x4 with Effer 1250 of SP Transport from Glostrup (Copenhagen).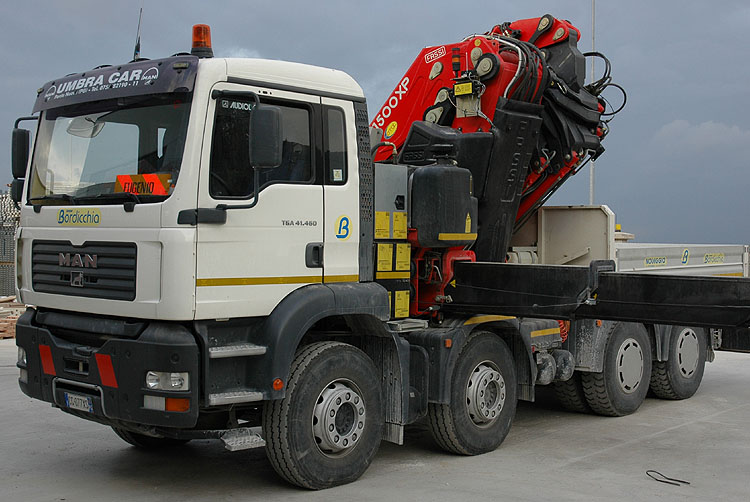 MAN TGA 41.460 of Bordicchia from Nocera Umbra (I) equiped with the very first Fassi 1500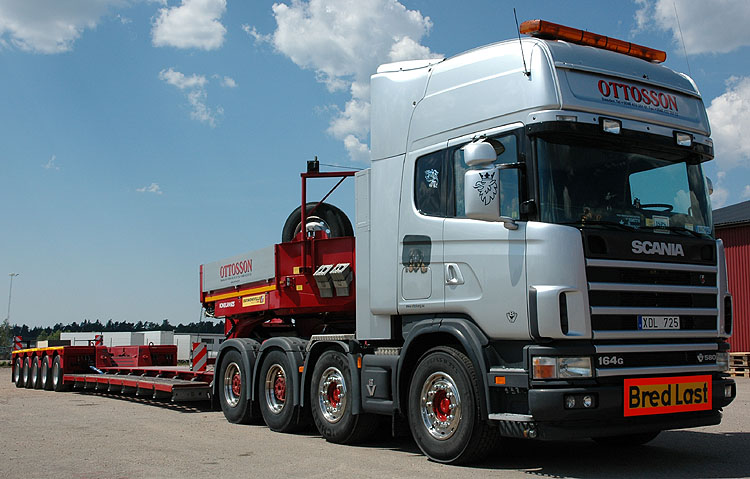 Nice Scania R164G-580 8x4 with 5-axled Faymonville of Ottoson from Markaryd (S).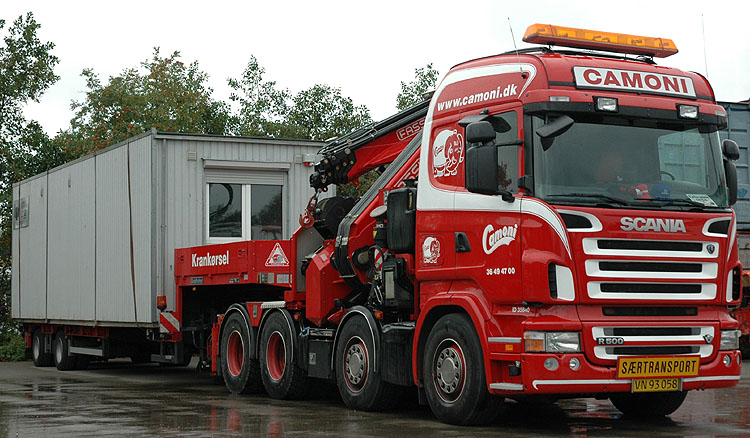 Scania R500 8x4 with Fassi 1300 of Camoni from Hvidovre (Copenhagen - DK)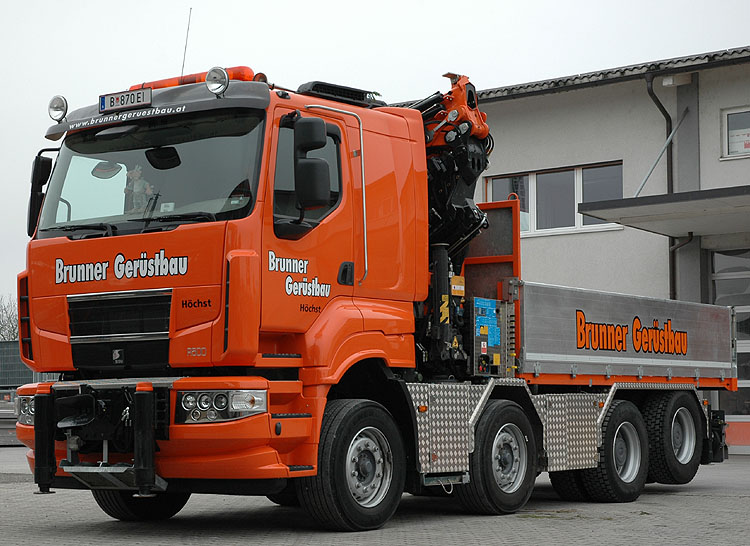 Sisu R500 8x4 with Cormach 34000 of Brunner Gerüstbau from Höchst (A), delivered by CTC.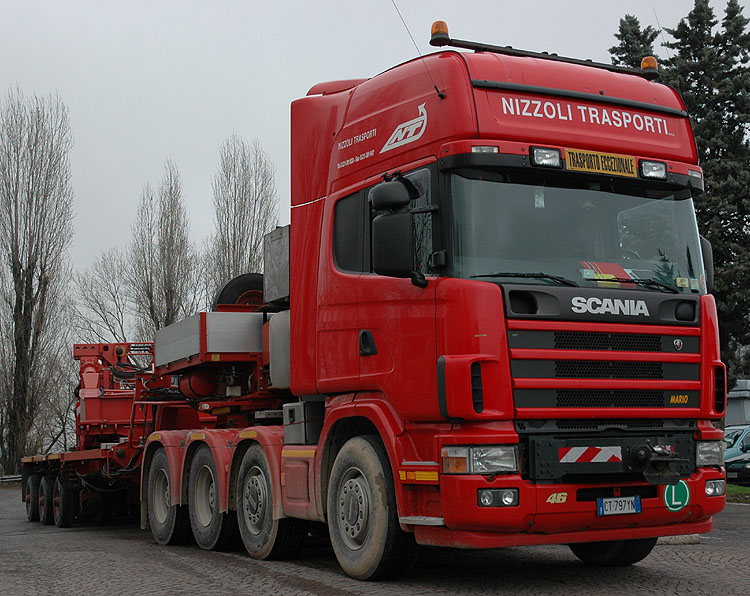 Scania R164G-580 of Nizzoli Trasporti from Lonate Pozzolo (I) with a Cometto windmill transporter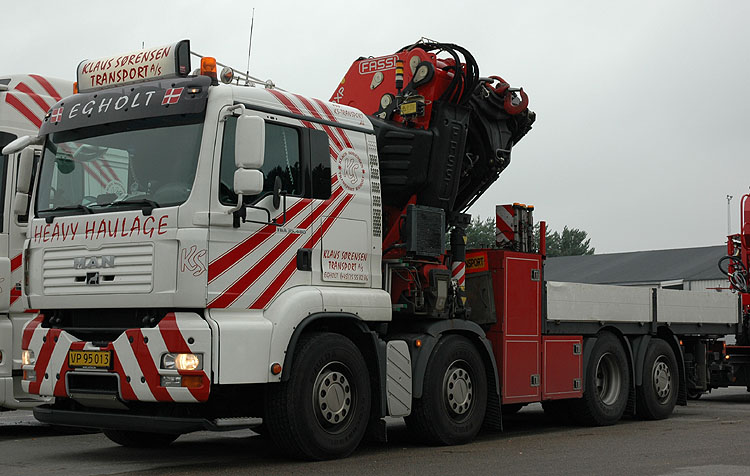 MAN TGA 35.480 8x2 with Fassi 1100 of Klaus Sørensen Transport from Fredericia (DK)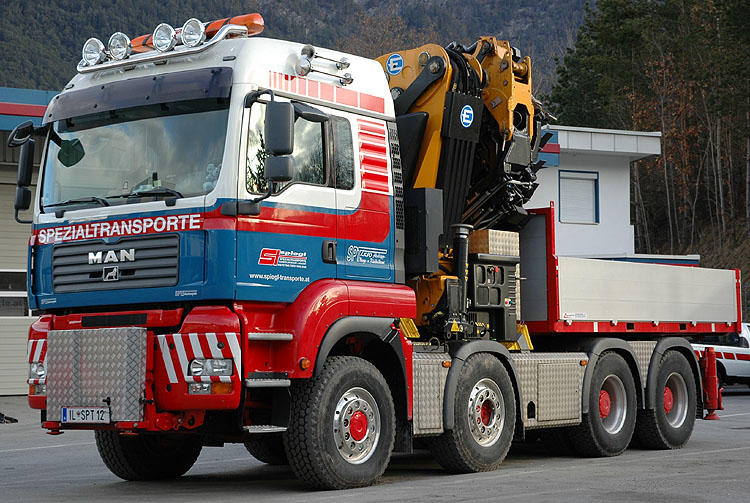 MAN TGA 8x6 tractor with an Effer 850 of Spiegl from Pettnau (A)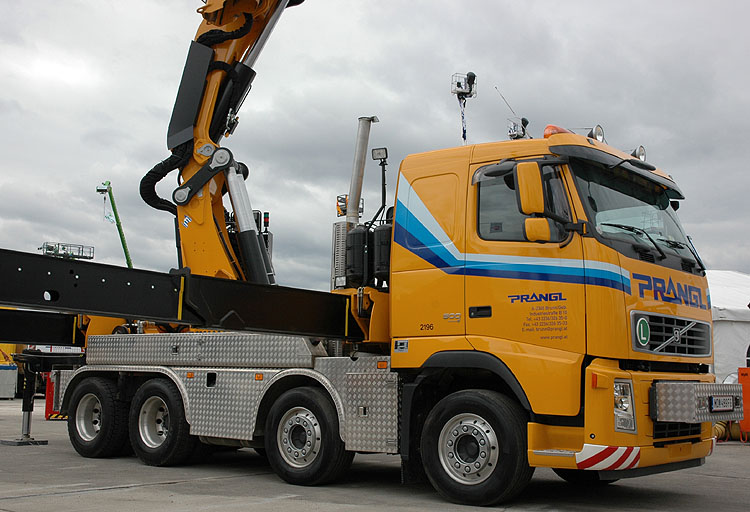 Effer 1750 of Prangl on de Mawev 2009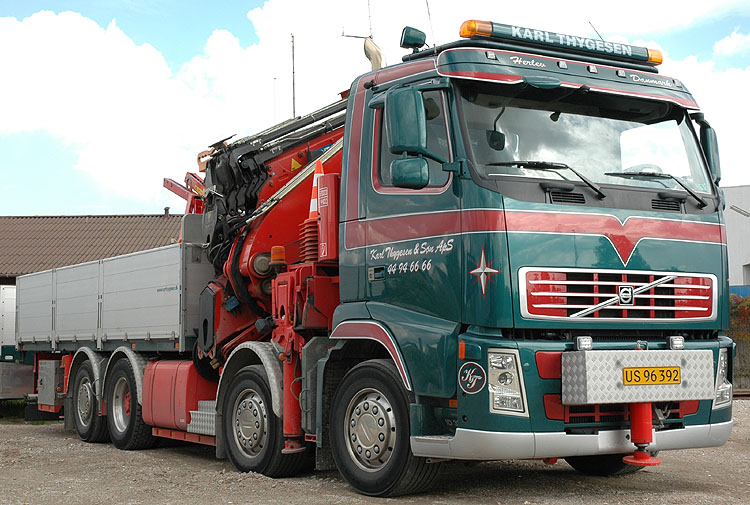 Volvo FH12 8x2 with Effer 1250 of Karl Thygesen from Greve (near Copenhagen - DK)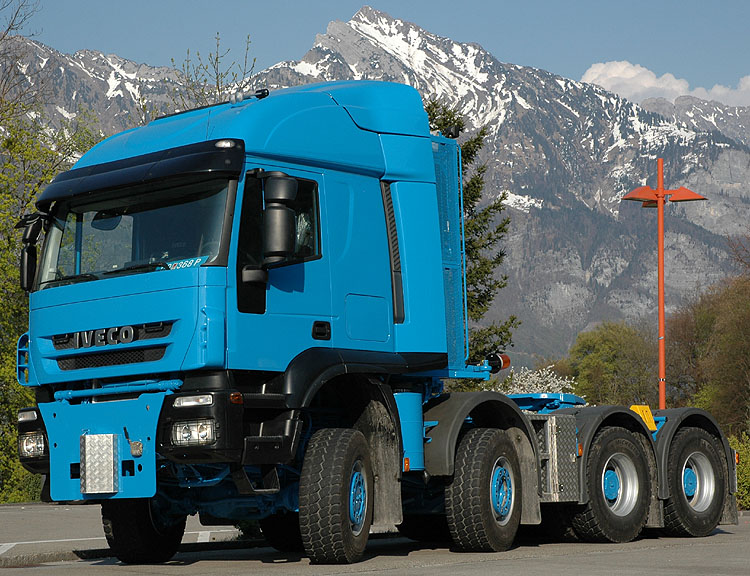 Brandnew Iveco Sivi Trakker 560 8x6 of Stalder/Horath/Landolt from Zürich (CH), soon more of this truck!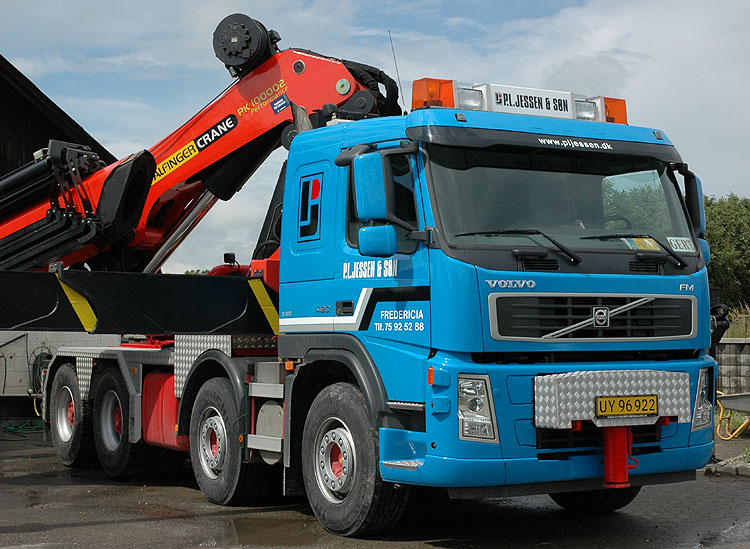 Volvo FM480 8x4 with Palfinger PK100002 of P.L. Jessen from Fredericia (DK).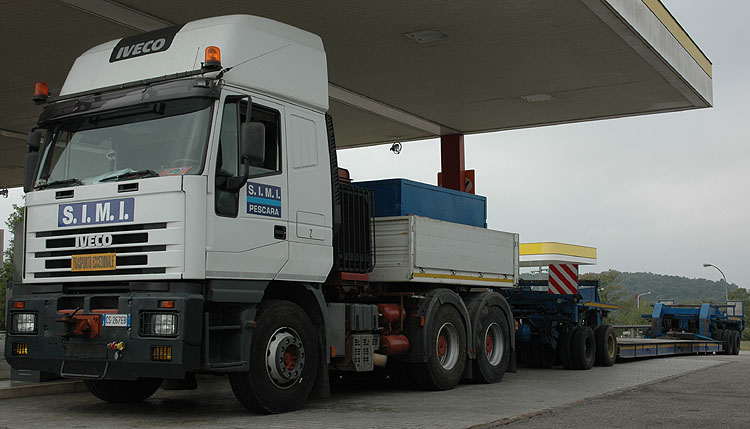 Sivi-Iveco 520 in 6x4 version of SIMI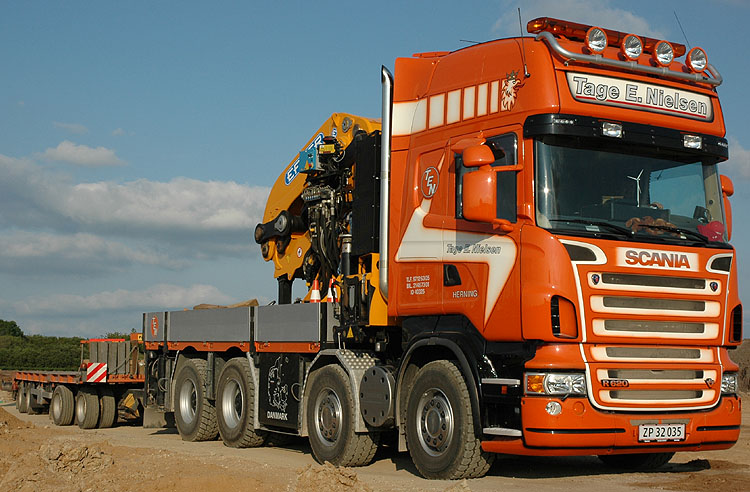 New Scania R620 8x4 with Effer 1750L of Tage E. Nielsen from Herning (DK)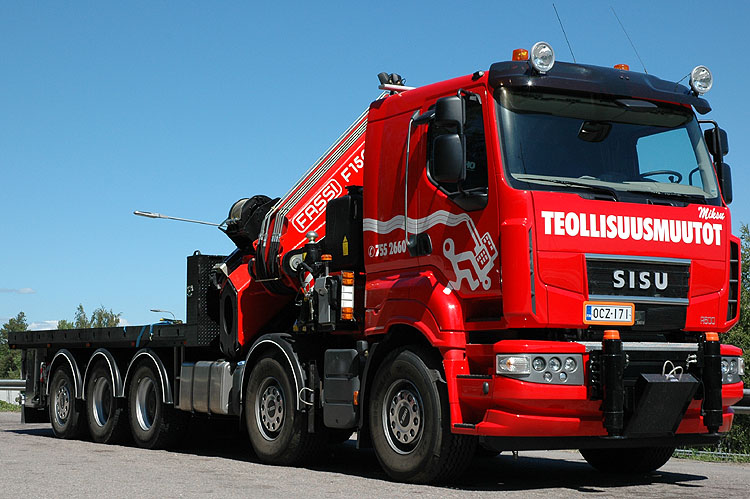 New Sisu R500 10x4 with Fassi F1500 of Teollisuusmuutot from Helsinki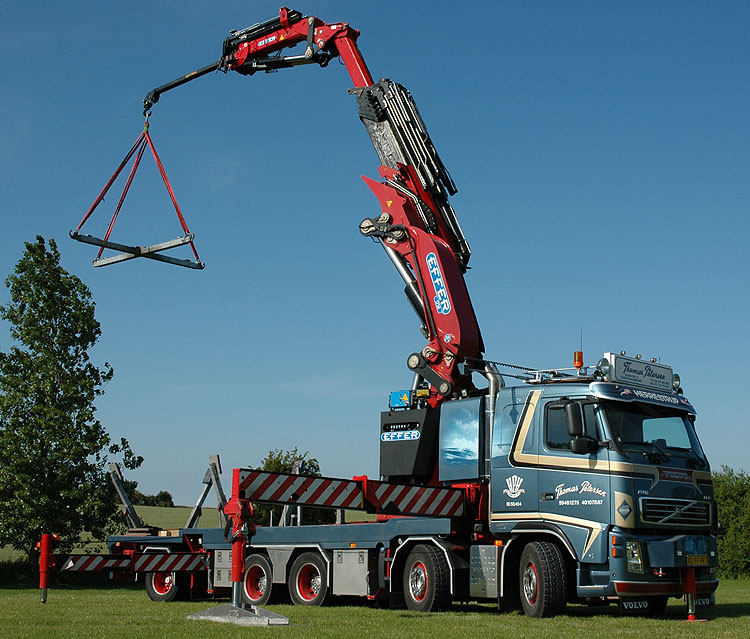 Volvo FH16-660 8x4+2 with Effer 1750 of Thomas Petersen from Herrestrup (DK)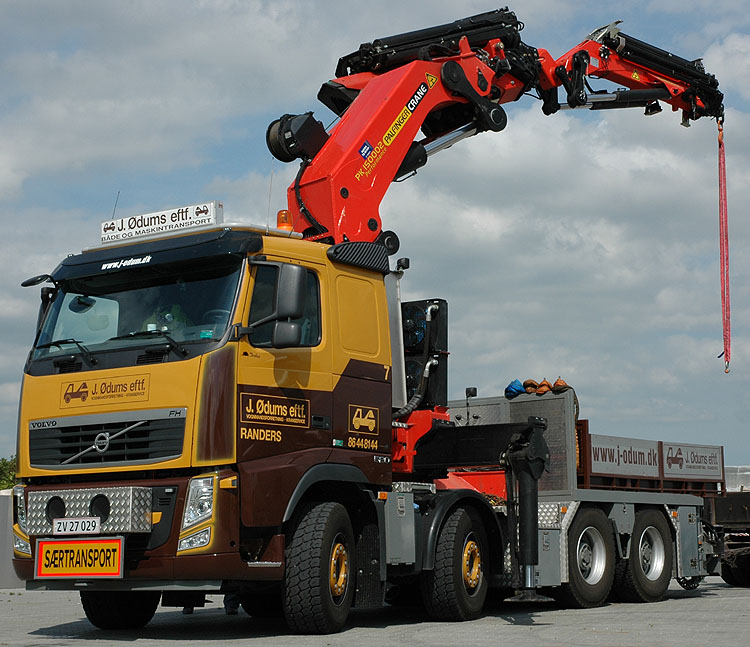 New Volvo FH520 8x4 with Palfinger PK150002 of J. Ødums eftf from Randers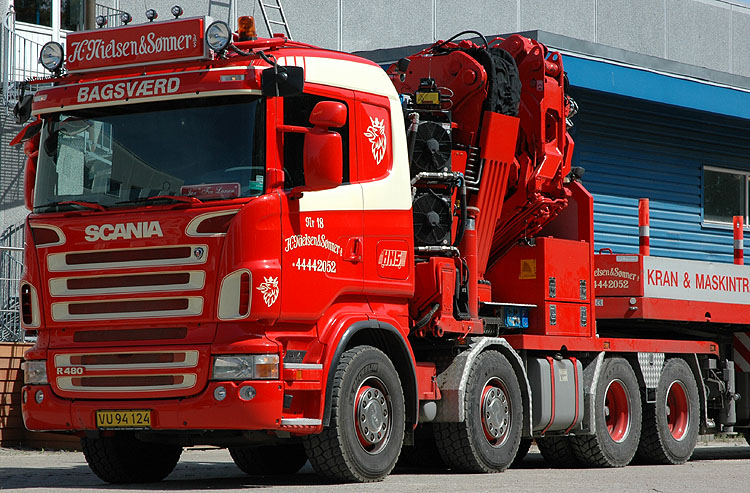 Scania R480 8x4 with Effer 1550 of H. Nielsen & Sønner A/S from Bagsværd/Copenhagen.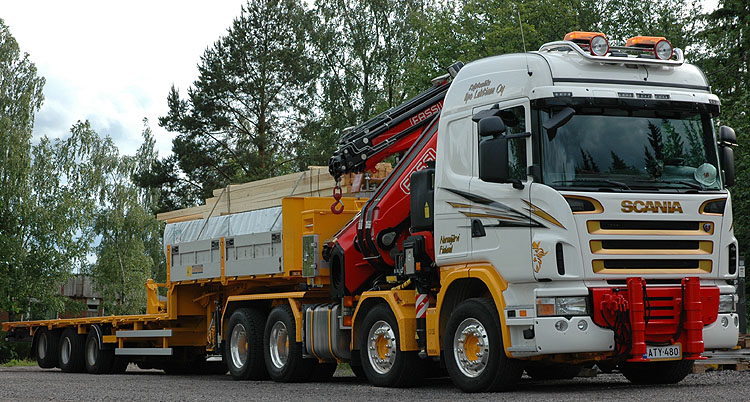 Scania G480 8x4 with Fassi F1300 of Lehtinen Oy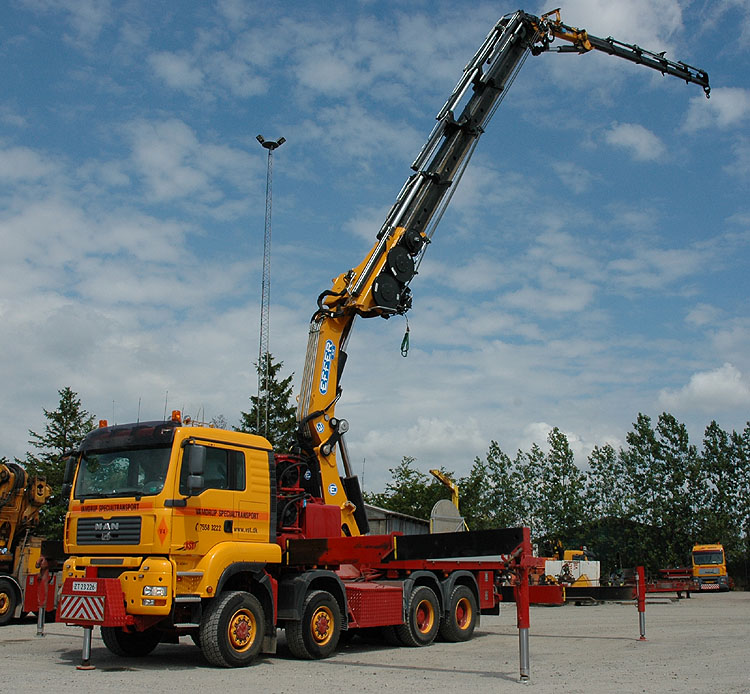 Nice MAN 41.480 8x8 with an Effer 1550 of VST uit Vamdrup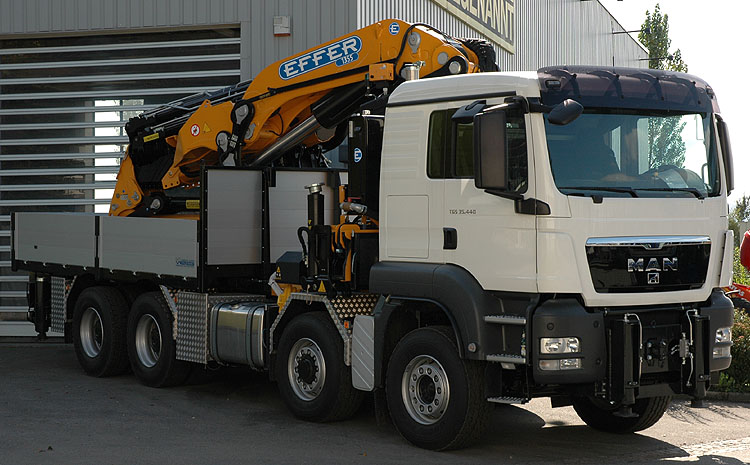 MAN TGS 35.440 with Effer 1355 as demo of Wohlgenannt from Dornbirn (A).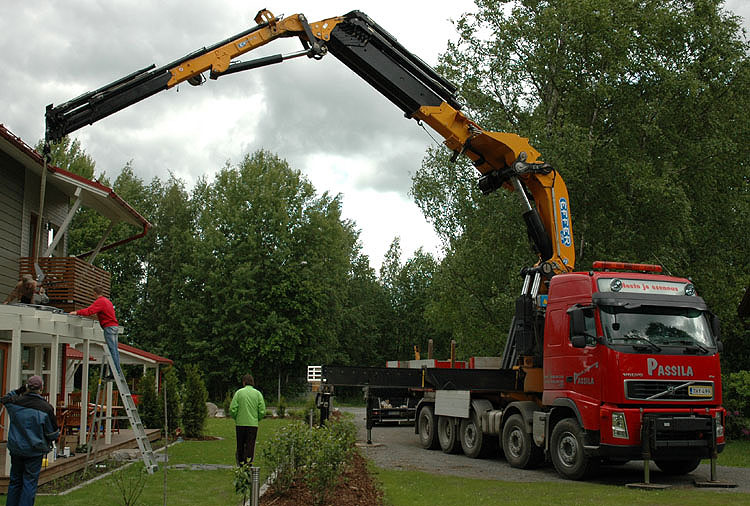 Volvo FH480 10x4 with Effer 1750L of Passila from Parola (FI)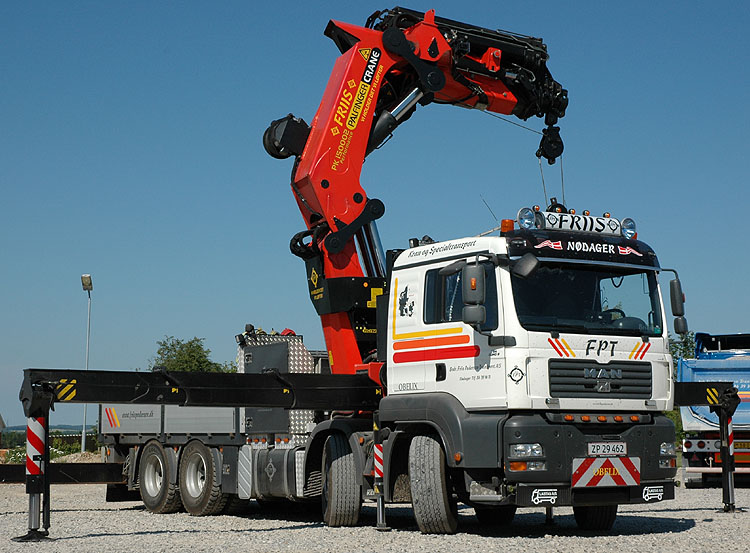 MAN TGA 8x4 with Palfinger PK150002 of Friis Pedersen from Nødager (DK)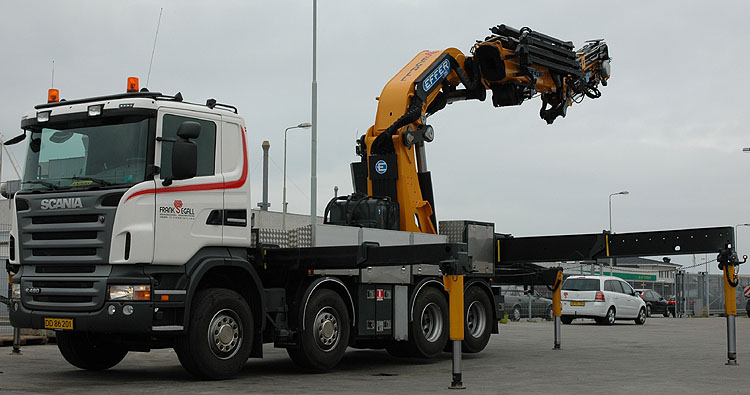 Scania R480 8x4 with a rear mounted Effer 1750 of Frank Segall from Esbjerg (DK)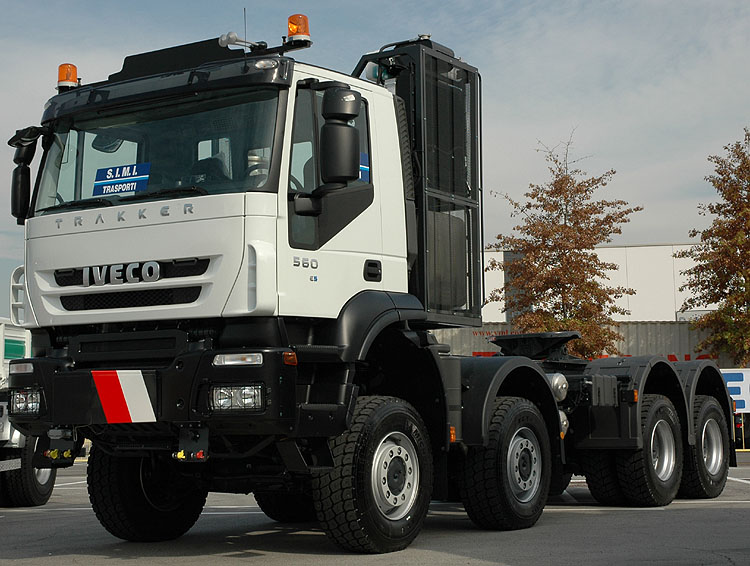 New Sivi-Iveco Trakker 560 8x8 of S.I.M.I. Trasporti from Pescara (I)
on display at the Transpotec 2.0 in Milan, click here for my fotoreport at Buzzybeeforum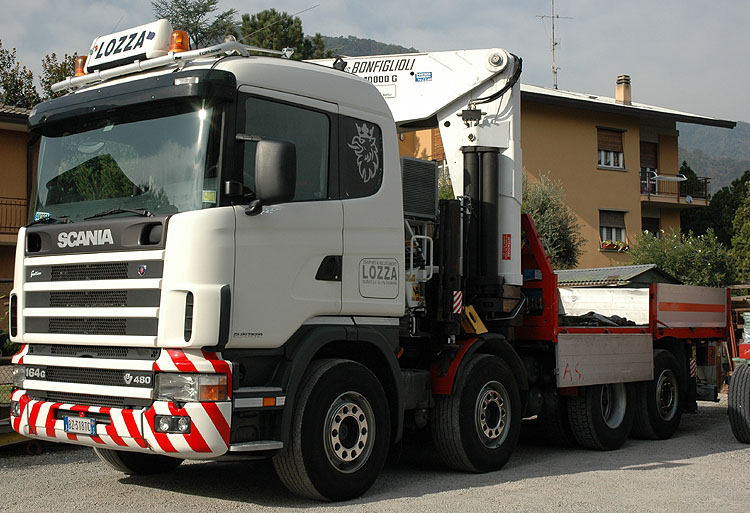 Scania R164G-480 8x2 with Ing. Bonfiglioli P110000G crane of Lozza from Olginate (I)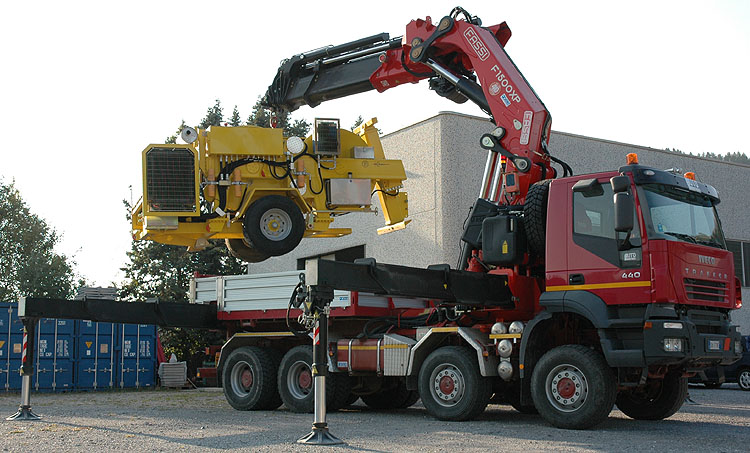 Iveco Trakker 440 8x8 with a Fassi 1500 on a demountable frame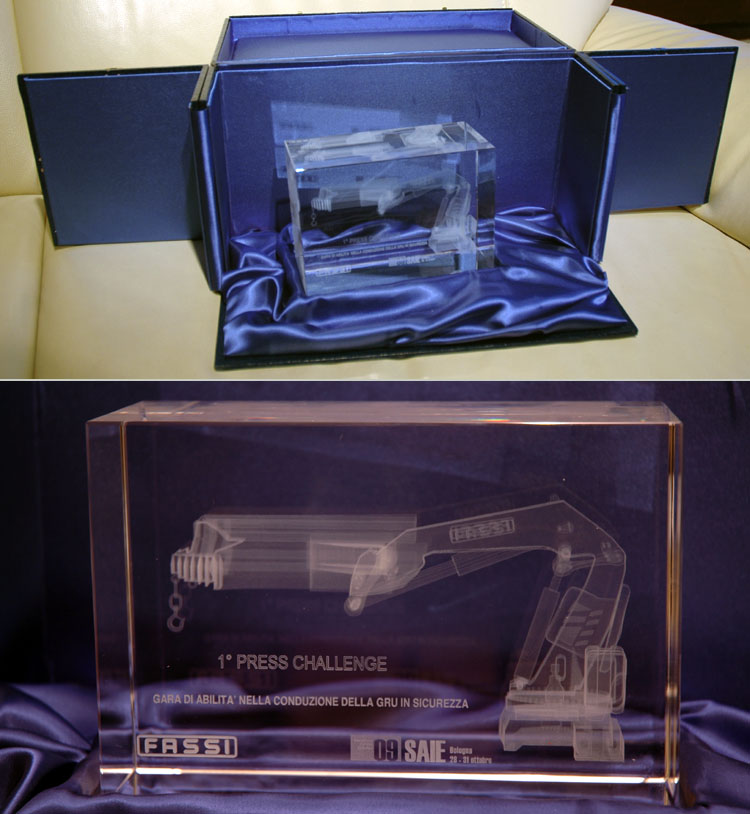 At the SAIE 2009 Fassi held a manoeuvring-game with a F165CXP on a MAN TGM. There was a special price for the press-contestents, for the 1st Press Challenge. I have won the price and it can be seen above, a nice cristal with a engraved Fassi crane. Thanks to Fassi for this nice award!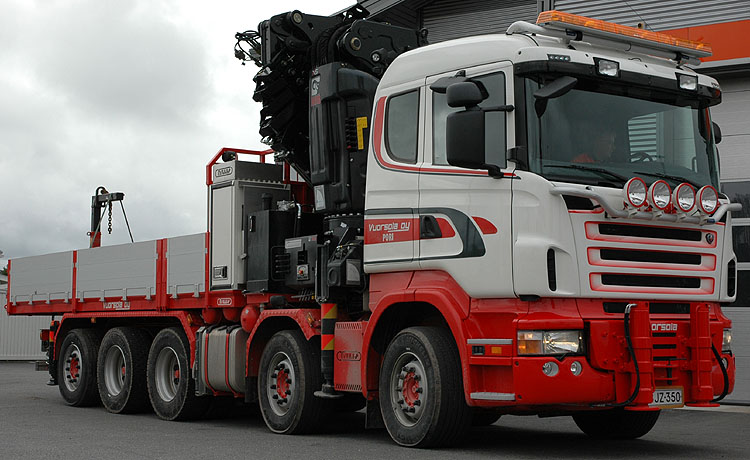 Scania R480 10x4*6 tractor with Hiab XS 1055 of Vuorsola Oy from Pori (FI)