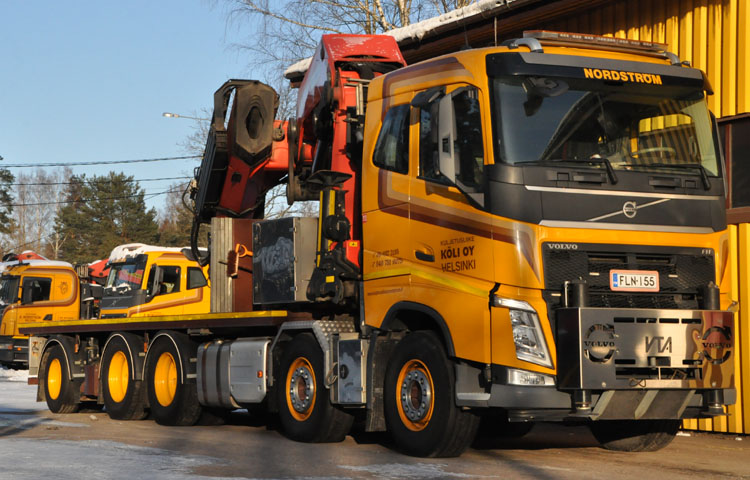 In 2018 I was shortly in Finland again. On my route was also the yard of Köli Oy/Nordström. There stood this Volvo FH10x4 beside the garage on that day.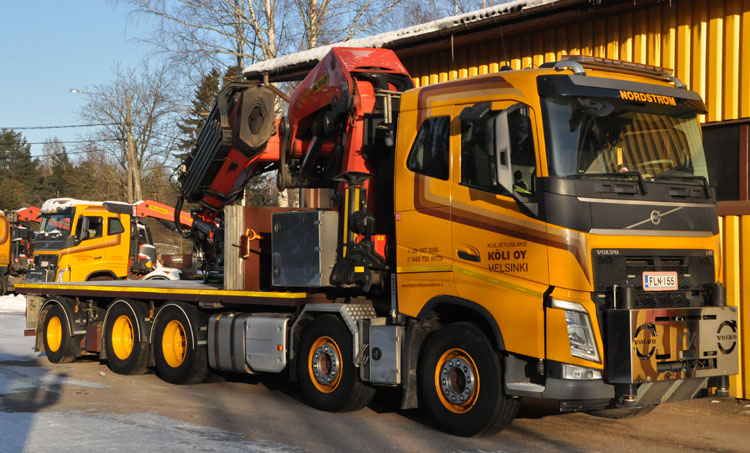 This Volvo FH was equiped with a Palfinger PK150002 in G-version (8x hydraulic) by builder VTA. The crane has got a 18,8 meter outreach with 4,8 ton capacity. Good stability to the front comes from 2 additional outriggers at the front of the chassis.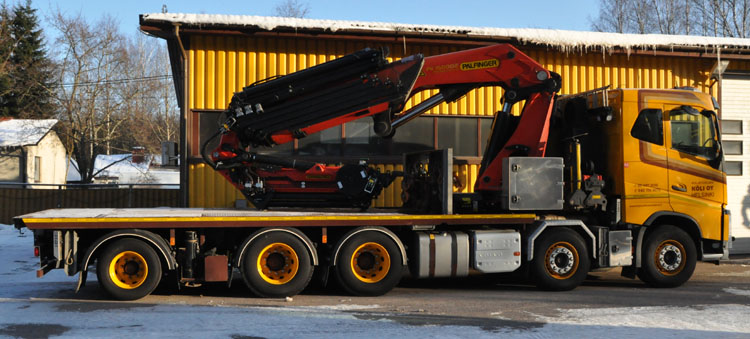 From this side we see that the truck deviates from the setup of a regular 10x4 truck. Here they took a standard 8x4 chassis and at the end of the chassis they installed an additional axle with smaller tires.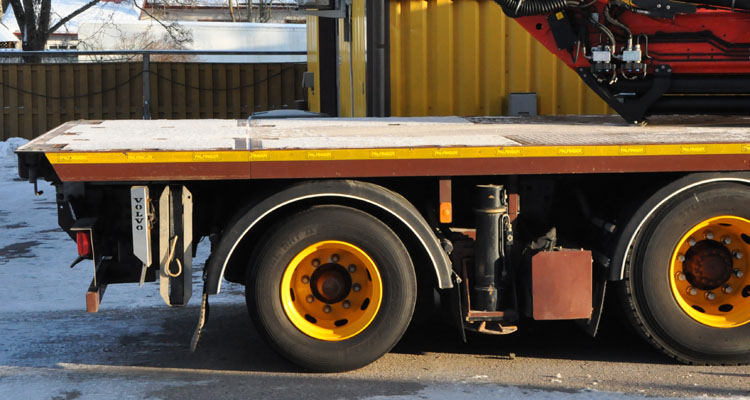 This is that axle. What you notice here is, that the outriggers are mounted behind the tandem and this axle is installed behind them. This way the subframe doesn't have to extend all the way to the back. Also the load distribution could be better than with a regular tridem, especially when the center of gravity of the load is further to the back.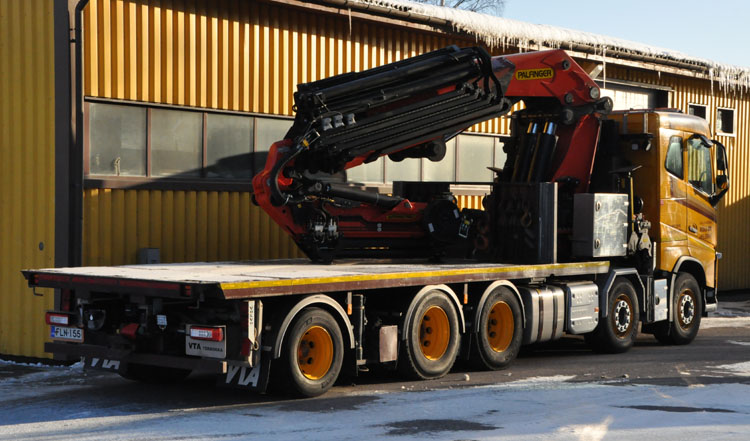 The rear part of the floor can be extended to the rear, in case larger objects are loaded.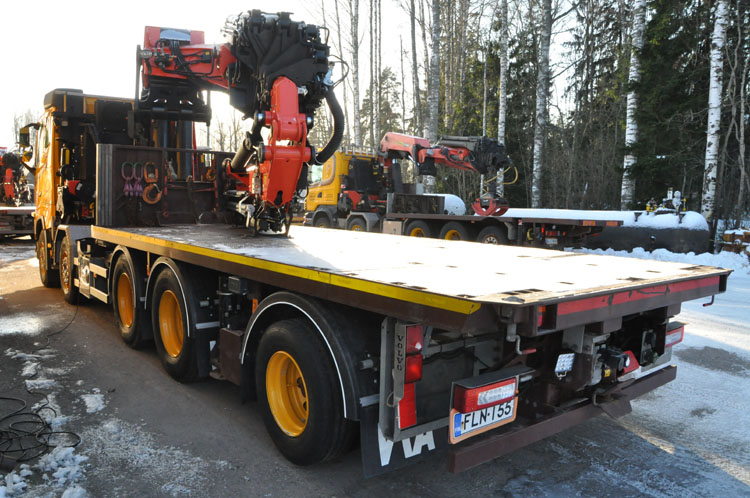 The crane comes equiped with a PJ170E jib that gives a total outreach of 31,8 meters. In Finland it is not uncommon for a 5-axled truck to have a drawbar coupling and to even use the truck in combination with a large trailer that can even be loaded. The laws in this nordic country allows such huge combinations.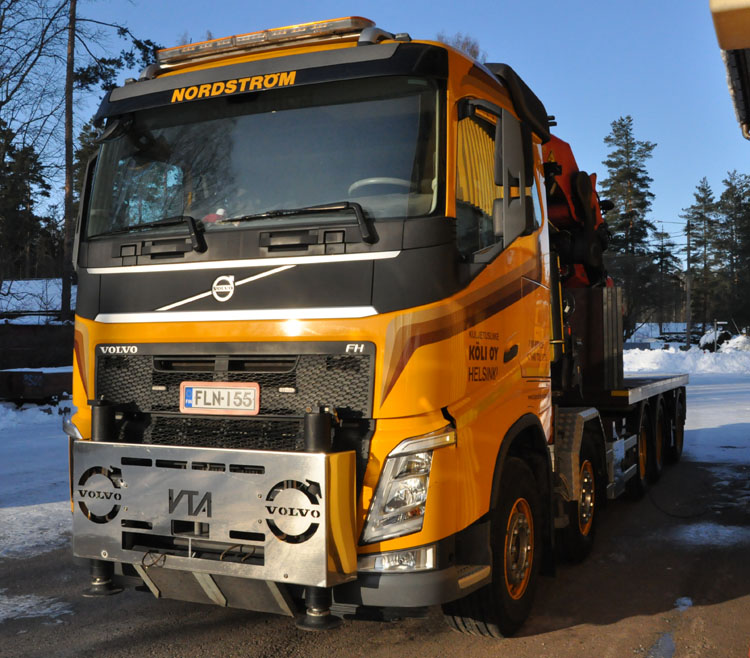 A nice addition to the fleet of Köli Oy, and the 2nd PK150002 they own.
Back to the: Volvo index / Palfinger index