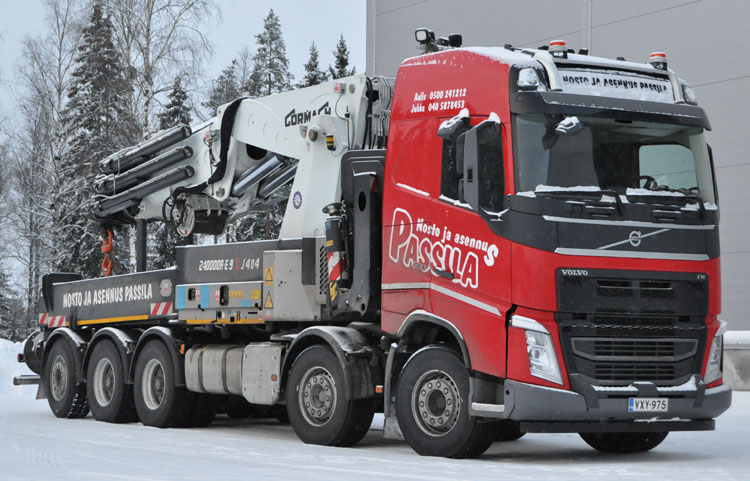 I already visited the Passila company once in 2009, back then to shoot their Effer 1750. Since then, the fleet got expanded with a Cormach 135000 and this big Cormach 240000.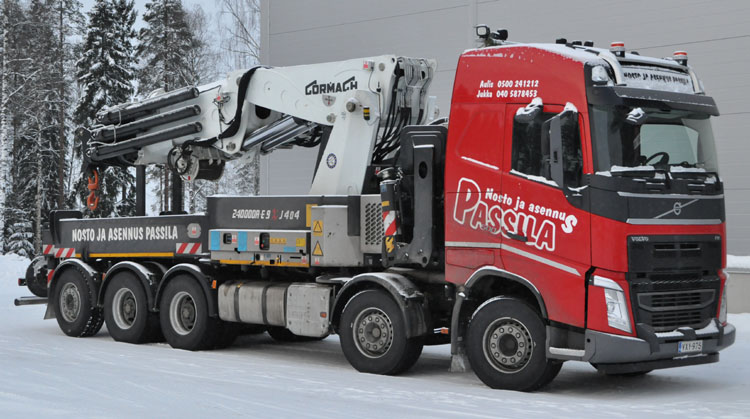 The base is again a Volvo truck, this time a new generation FH500 in 10x4 layout.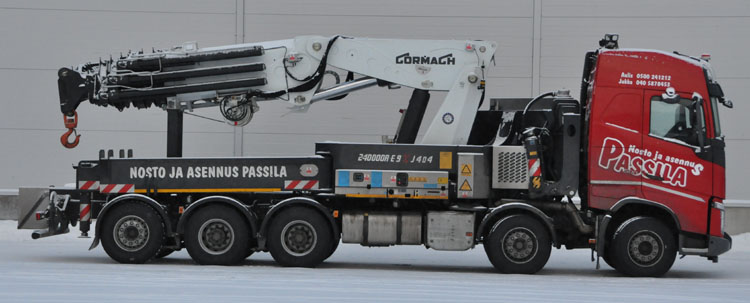 The crane has got the crossed outriggers, the so called X-version from Cormach. This calls for a longer chassis, as these outriggers need some more space at the front of the chassis.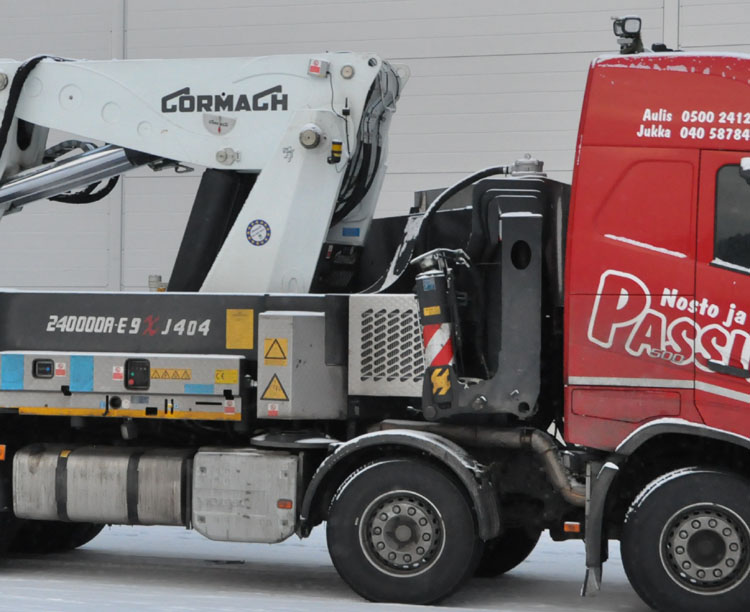 Here we have a better view of these outriggers. They are stacked above eachother, in a cross shape. Both extend sideways and to the front, giving a good stability to the front as well.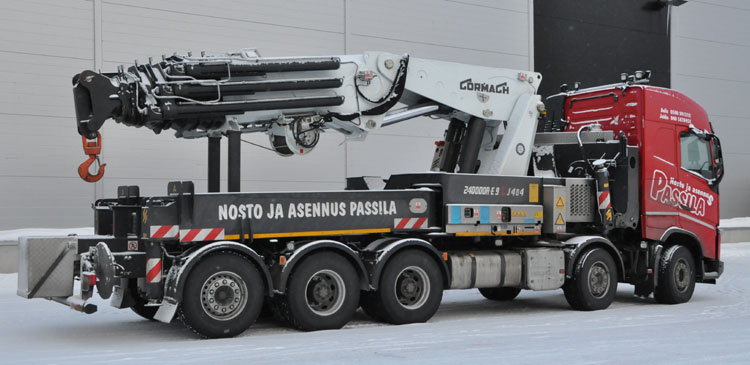 This side of the long chassis holds the mufler and the dieseltank.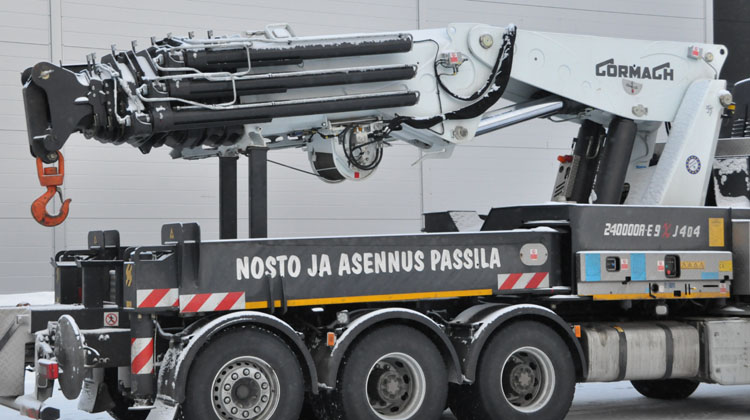 The crane is a Cormach 240000A-E9 X J404. This means that the base crane will extend 9x and offers an outreach of 23,23 meters. At that distance this crane will still lift almost 6,5 tons!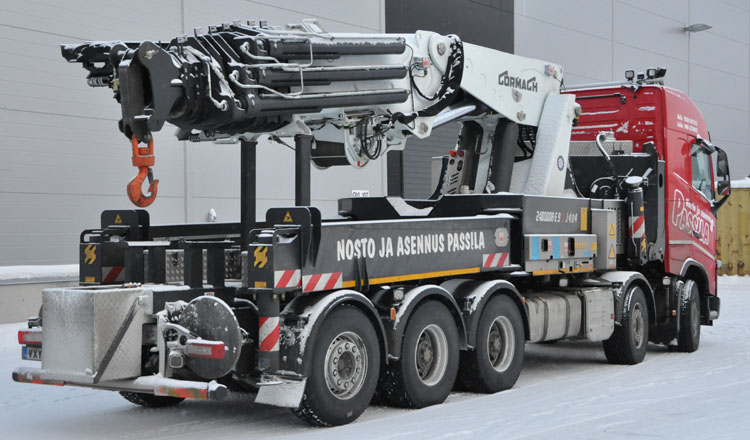 The back of the chassis holds a small toolbox. Also the 2 plates for the outriggers are mounted here. At the rear this crane has got 2 swiveling outriggers that can have a maximum angle of 45° and can also extend once. This gives a maximum width on the outriggers of 11,5 meters.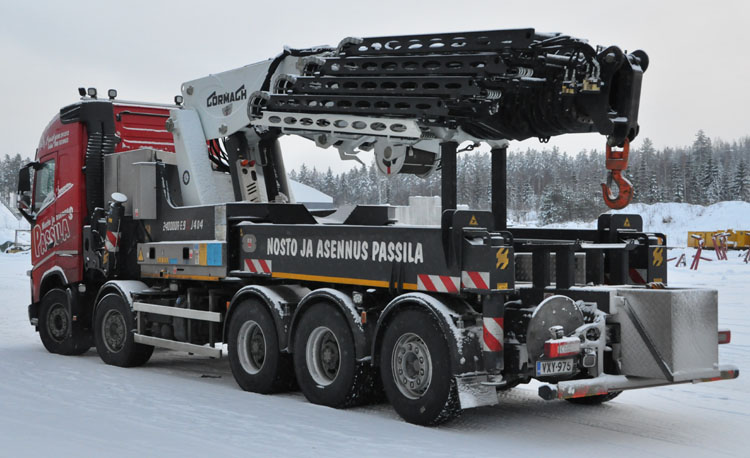 Currently the jib is taken off, it was in the hal. This can be mounted and then lies between the 2 rear outriggers on the chassis. The J404 offers a total hydraulic outreach of 45 meters with 1050 kg capacity.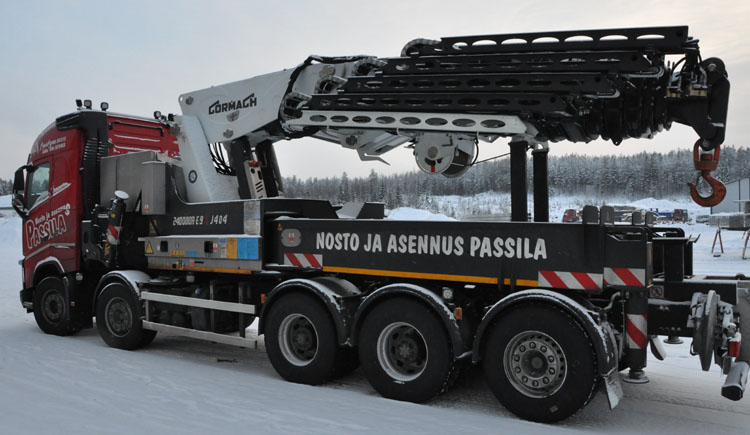 This side of the chassis holds some air barrels, the batteries and the Ad-Blue tank. Below the crane we see the winch.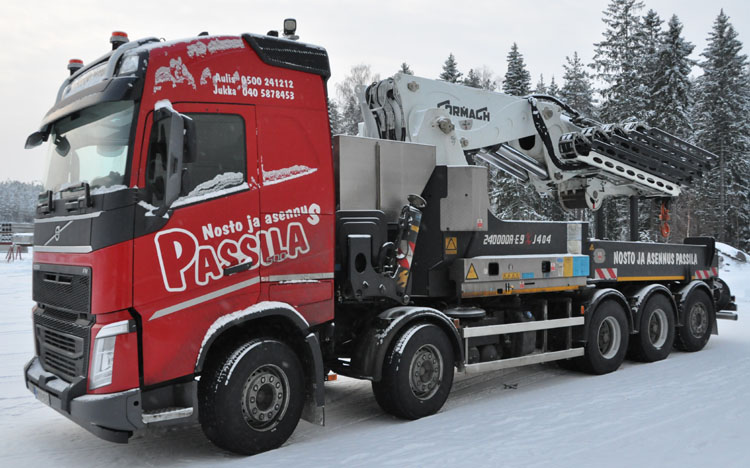 The oil tank of the crane is mounted above this side of the outriggers.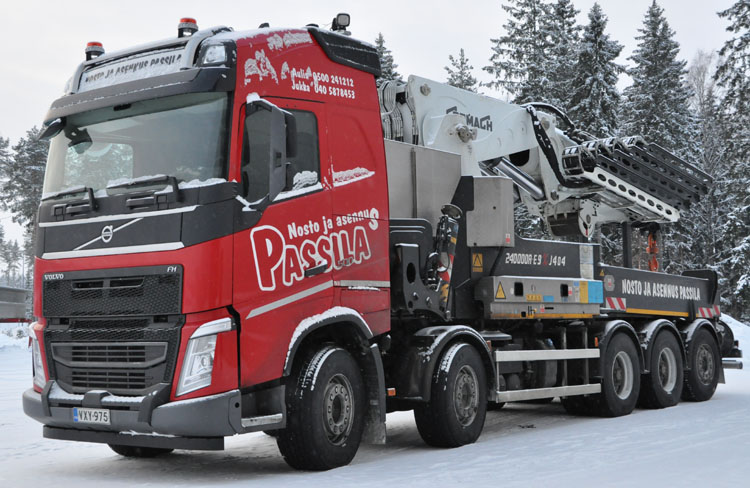 Again a nice crane truck of Passila that does it's work in the cold Finland region.
Back to the: Volvo index / Cormach index