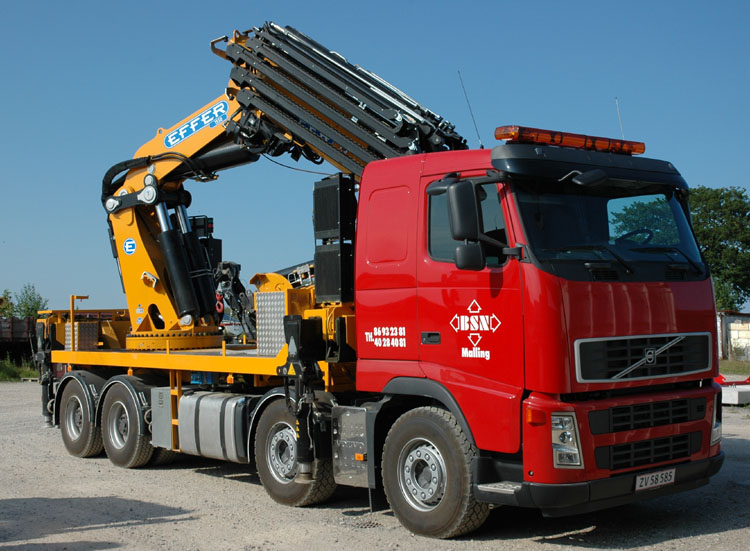 In 2009 I came by the company BSN Malling from Odder (DK) to check their newest crane truck at that time. Unfortunately the company doesn't exist anymore now.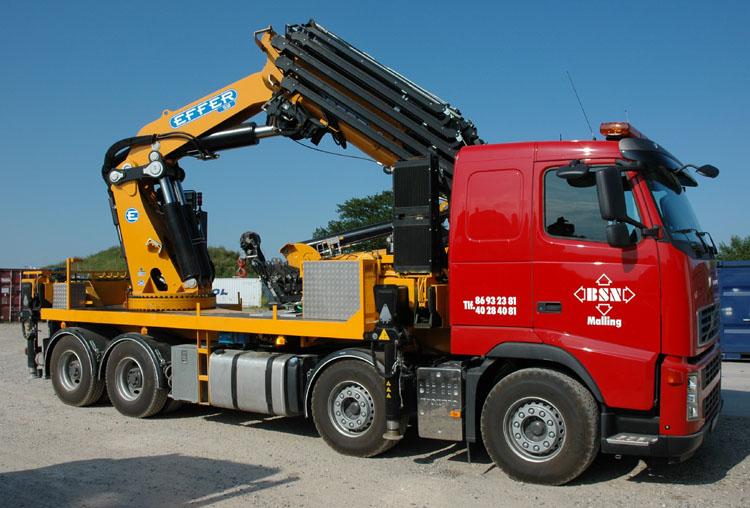 BSN was only running Volvo's, so the new one also had a Volvo FH as chassis. It's a FH13 model, so with 13 liter engine, although I don't know which engine was used.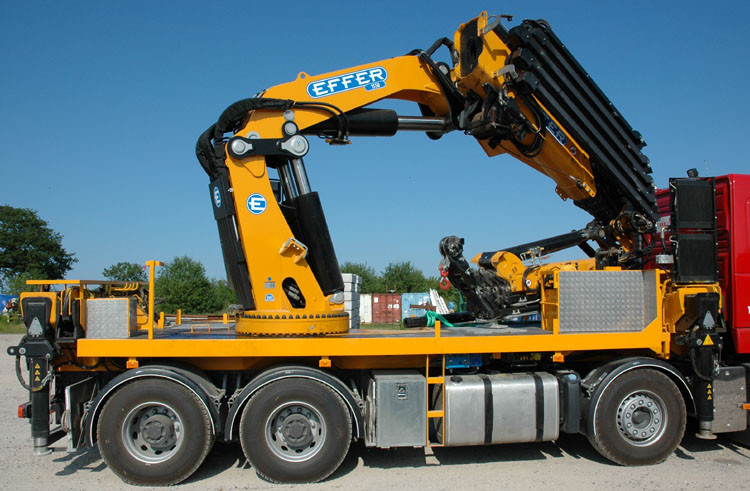 The rather long chassis of the Volvo was used to install a big Effer 1550 8S. This 8x extending crane has an outreach of 19,91 meters with a capacity of 4,28 tons at that distance. This side of the chassis holds the mufler, the Ad-Blue tank, the dieseltank and a storage box. Also they mounted a nice stairs to the flatbed here.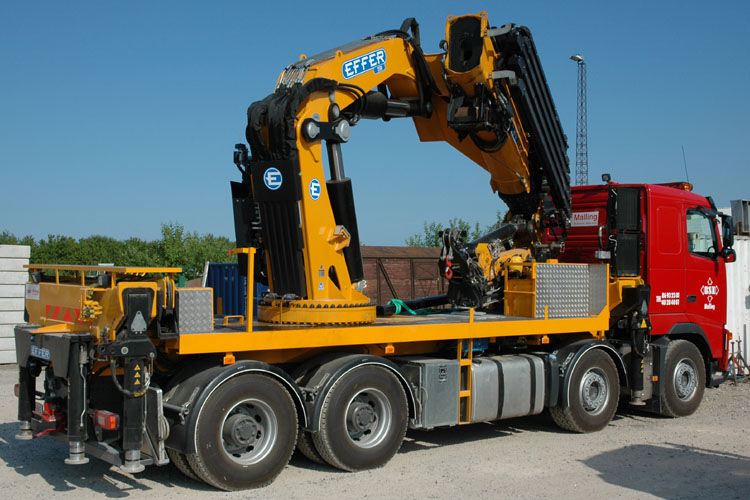 The predecessor of this crane was an Effer 108N on a 8x4 tractor unit. But as this 1550 is heavier, they now chose to make it a dedicated crane truck without a 5th wheel or loading space. The crane was installed central on the chassis and heavy outriggers where mounted at fitting distances around it, to make it stable.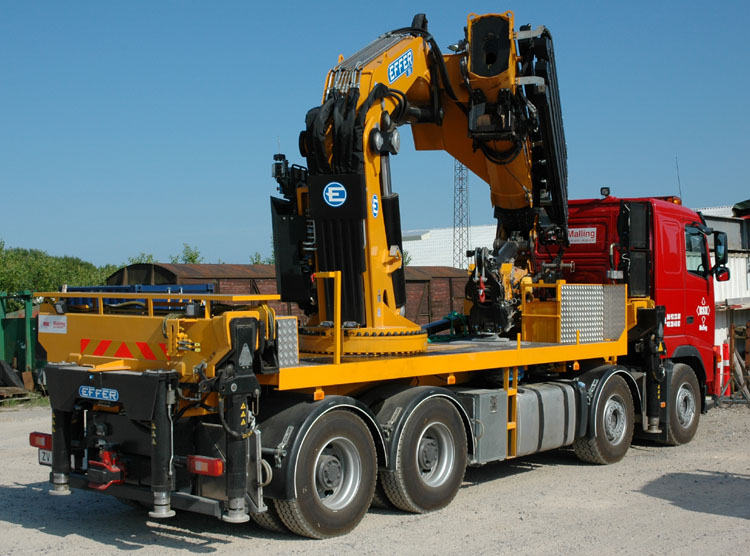 The main stability is given by the normal outriggers at the front and back. Beside these 4 outriggers the chassis, which was made by KL-Truck, holds an extra set of extending outriggers at the bak that provide more stability to the rear.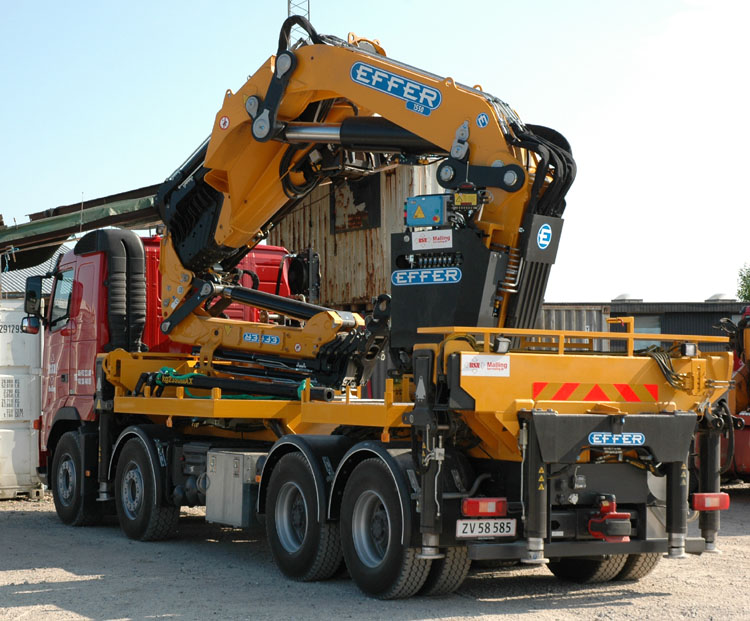 The truck has got a drawbar coupling. With this it can, for example, pull a long flat trailer that is often used to transport the containers that are used as living quarters on construction sites. The danish companies mainly use this kind of cranes to transport and install these large container units.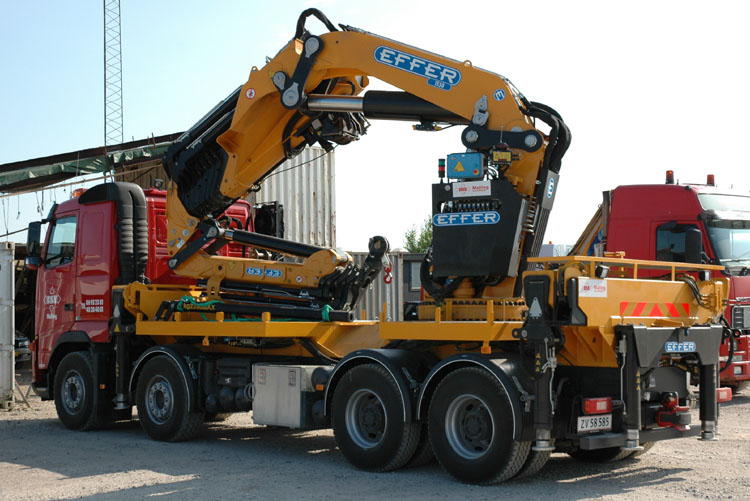 This side of the chassis offers space for the batteries and some air barrels, and another storage box. A free space is left in the flatbed, as the crane still has the posibility to fold down regulary. The front of the flatbed can be used to store some lifting materials and the jib in this case.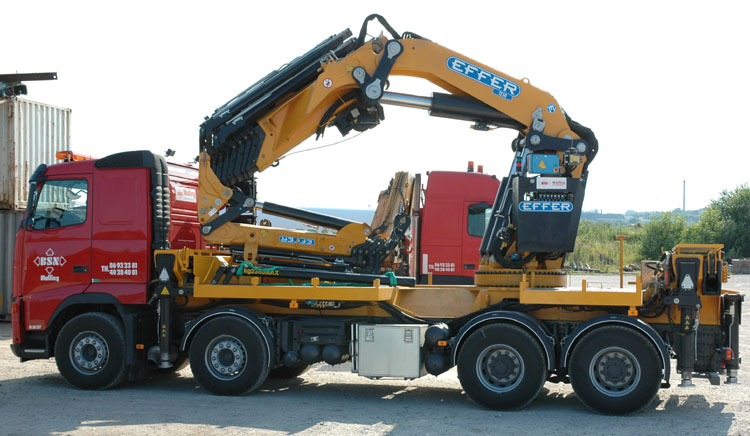 The 6S jib gives an outreach of 32,45 meters with nearly 1 ton capacity. On the flatbed we already see 2 more manual extensions, they provide a total outreach of 36,4 meters.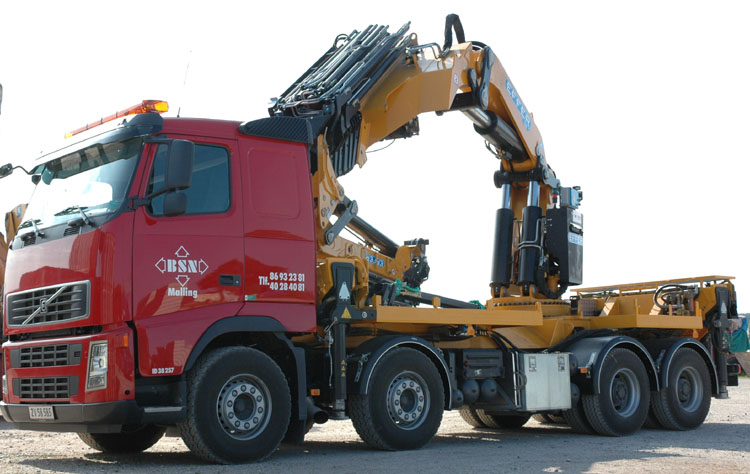 An interesting crane truck that nowadays is working in Copenhaven with the company A. Sømod.
Back to the: Volvo index / Effer index