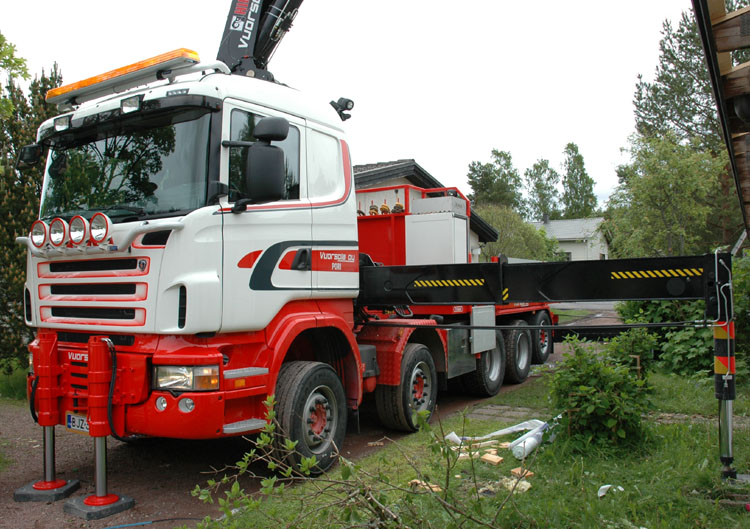 This Scania R480 of Vuorsola Oy from Pori (FIN) was busy at work when I made these pictures.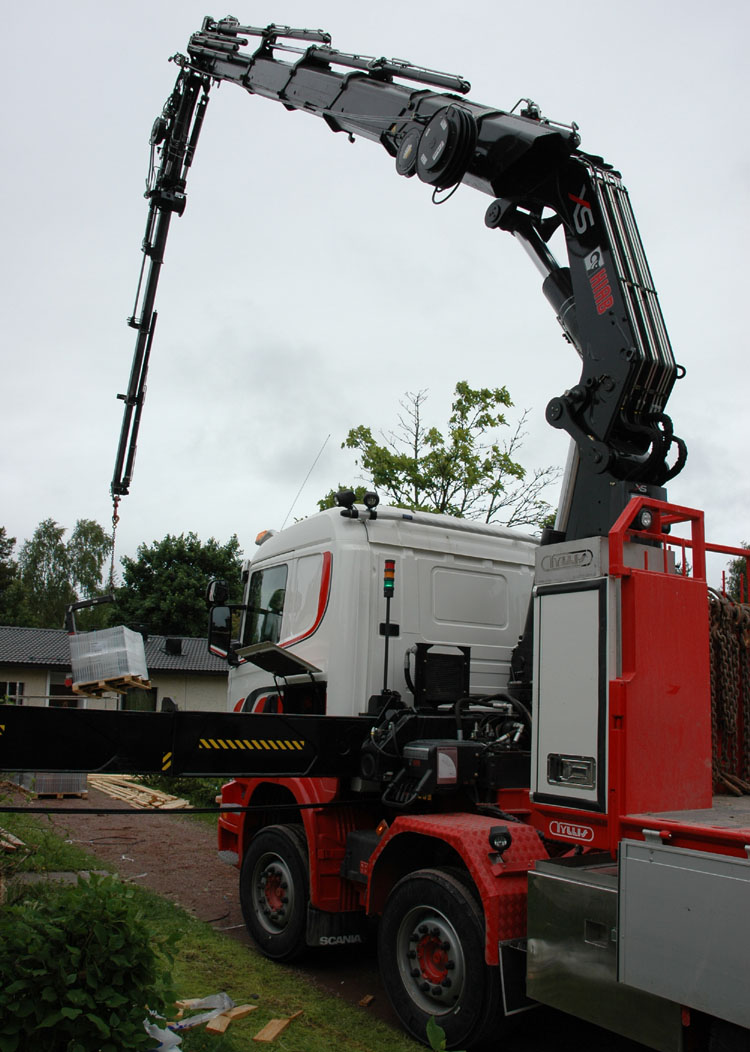 Behind the cab stands a Hiab 1055 that is installed by Tyllis.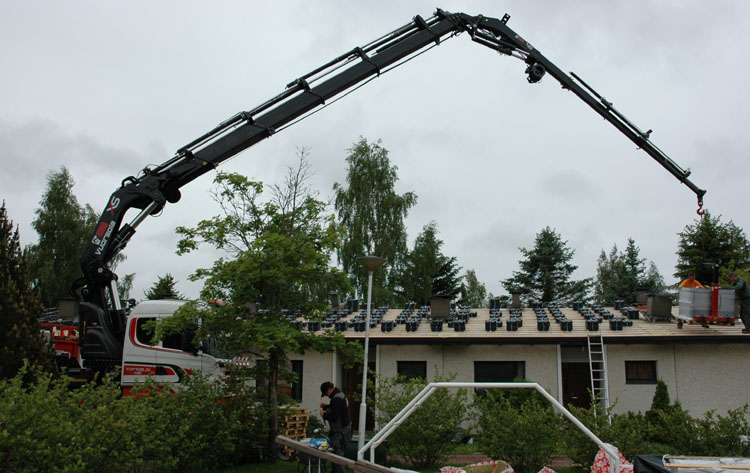 As the frame was also reinforced to the front, this crane has no problems lifting over the front of the cab, like here a full pallet of roof tiles.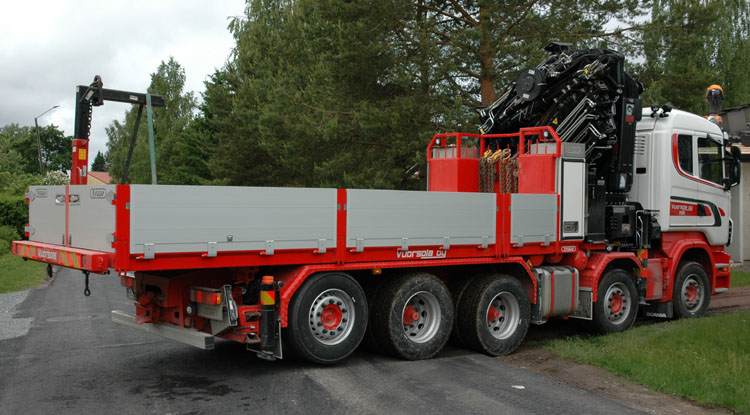 The work was done, so here it is backing out of the driveway. This 10x4*6 has 3 steering axles for good manoeuvrability. When it is empty, like here, it can lift the last axle as can be seen here.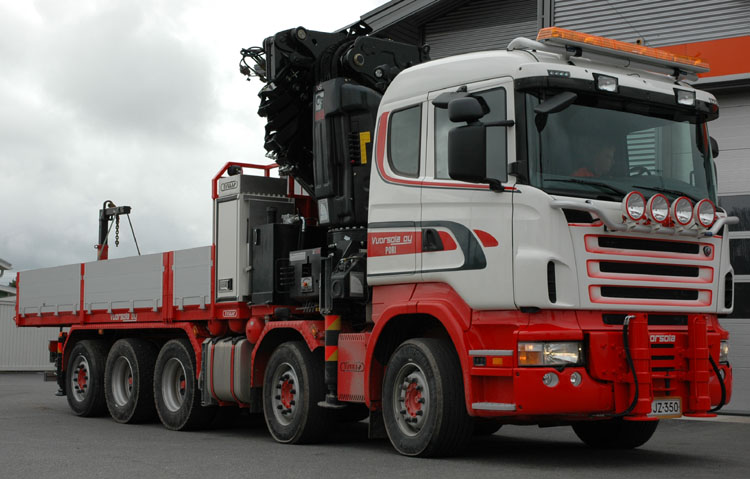 Some more pictures could be made at the yard of Vuorsola. This 5-axled truck came directly from the factory, it is not a modification. The extra lights on the front are not a luxury when you are working in Finland.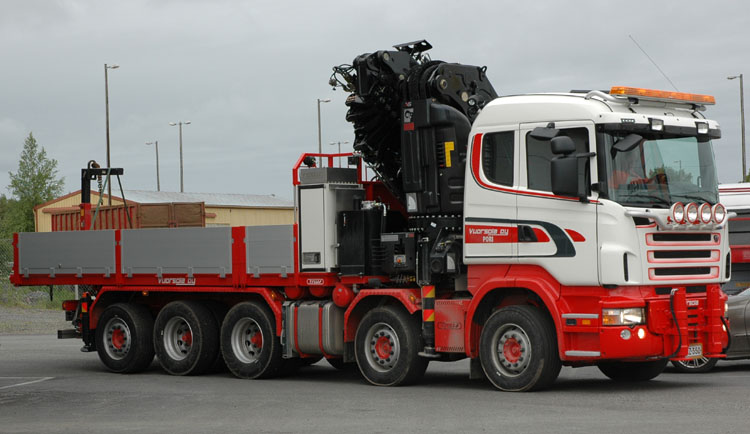 The Hiab 1055 is a E8 version, so 8x extending. At 4,4 meters it can lift a maximum of 18 tons, at 19,4 meters it is still 3450 kg. It is equiped with a 145X-5 jib that gives it roughly 30,5 meters outreach with 1020 kg capacity. Maximum capacity at the jib is 5 tons.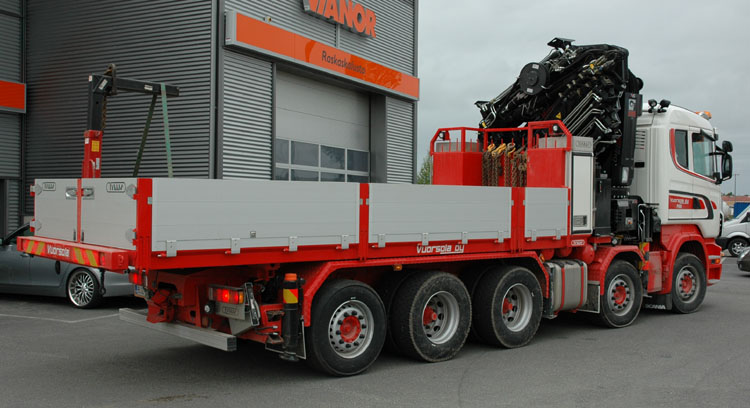 The space at this side was used for a dieseltank. Some air barrels where installed around it. The short wheelbase with 5 axles doesn't leave much free space. The front of the flatbed is equiped with some storage cabinets and hooks to hand the chains on.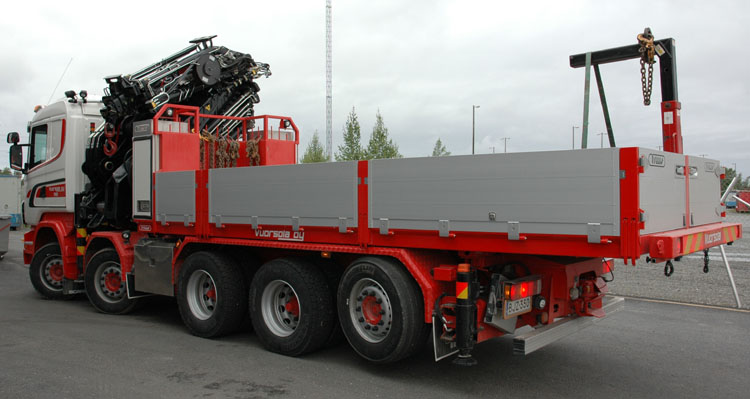 The long body can be taken off, but the front part with the cabinets and the short sideplates stays on the truck. A 5th wheel is mounted below the flatbed, so it can be used as a tractor unit. A drawbar coupling is also availble for a drawbar trailer. The flatbed can also extend to the rear to create more total length.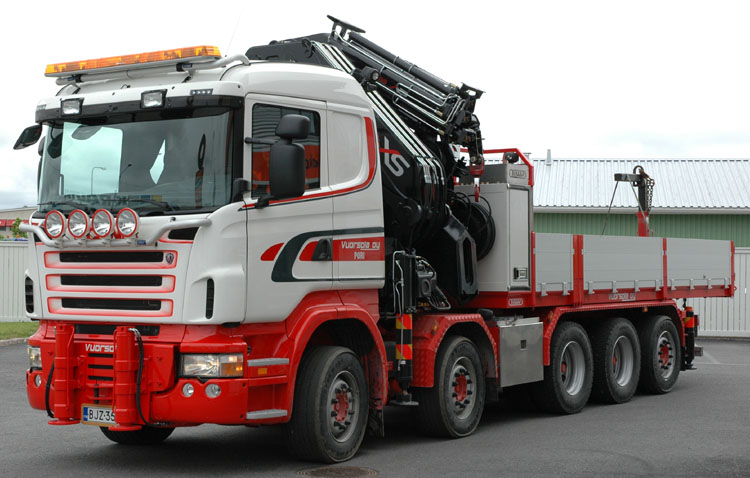 The nice colors of Vuorsola make this a striking crane truck!
Back to the: Scania index / Hiab index