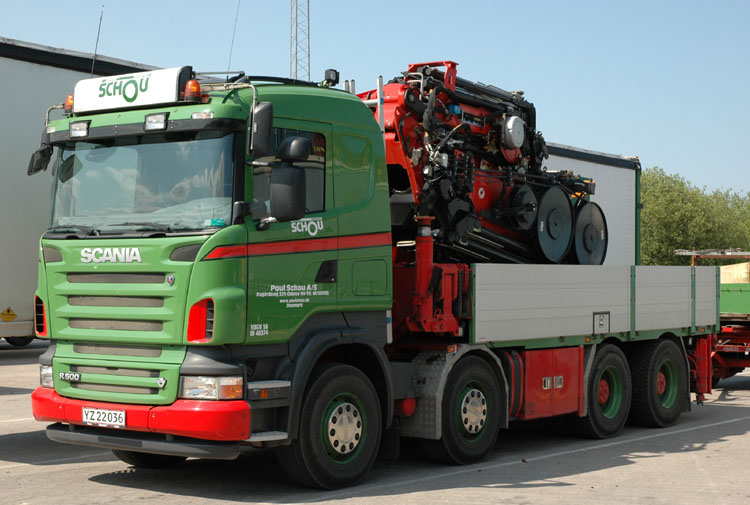 This Scania R500 was in service with Poul Schou A/S from Odense (DK) in 2009.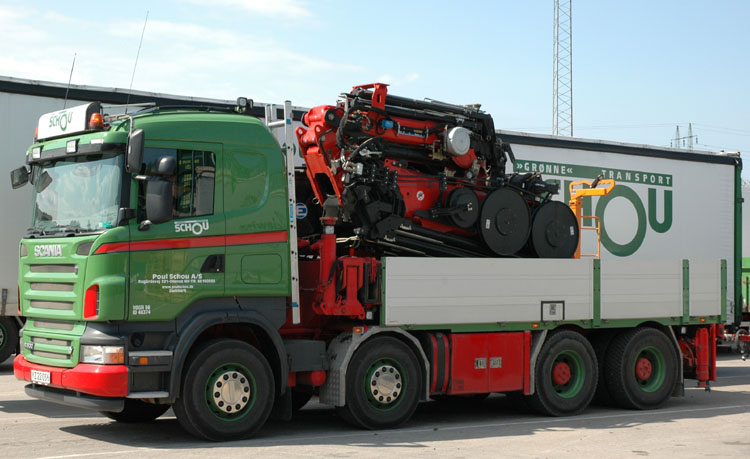 The 500 hp V8 is mounted in a 8x4 chassis with the regular sleeper cab. The tandem has got the heavier planetary drive axles.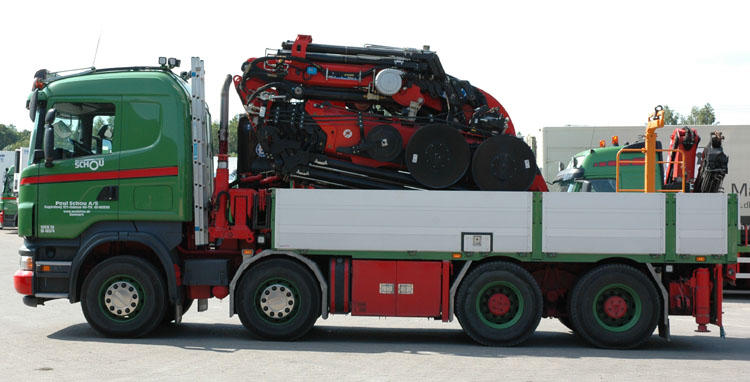 Behind the cab stands an Effer 1750L 8S, this is the long version that folds down in driving direction. It extends 8x hydraulically to 24 meters with 3,66 ton capacity. The 6S jib gives a total outreach of 41 meters, of about 45 meters with the 2 manual extensions.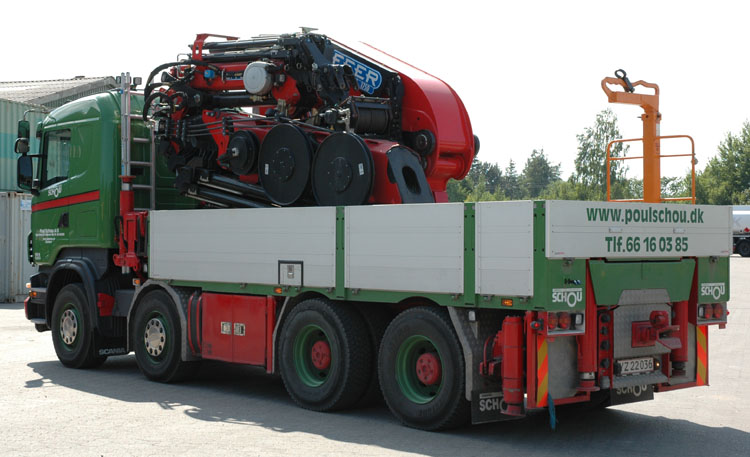 This side of the chassis holds the battery compartment, the Ad-Blue tank and a larger toolbox.
The crane stands on 6 outriggers. The usual 4 are mounted at the front and the rear. The rear of the chassis hold another set of outriggers that extend to the rear, to provide more stability in that direction.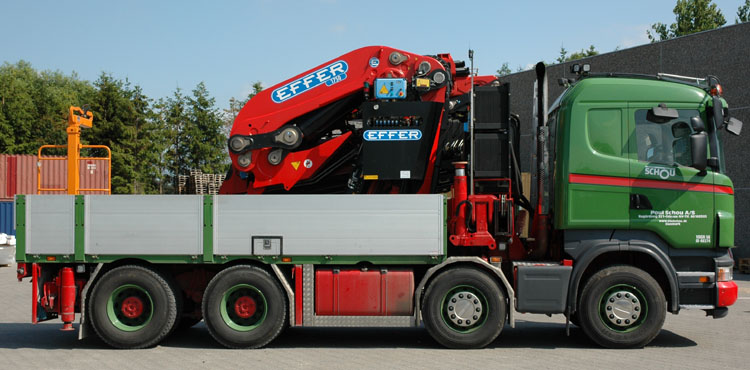 This side of the chassis holds the dieseltank. The crane on this truck stands a bit further to the rear than for example on the 1750L of Kristensen, I suspect because of the higher weight of the V8 driveline. Also the wheelbase of this truck is a bit longer.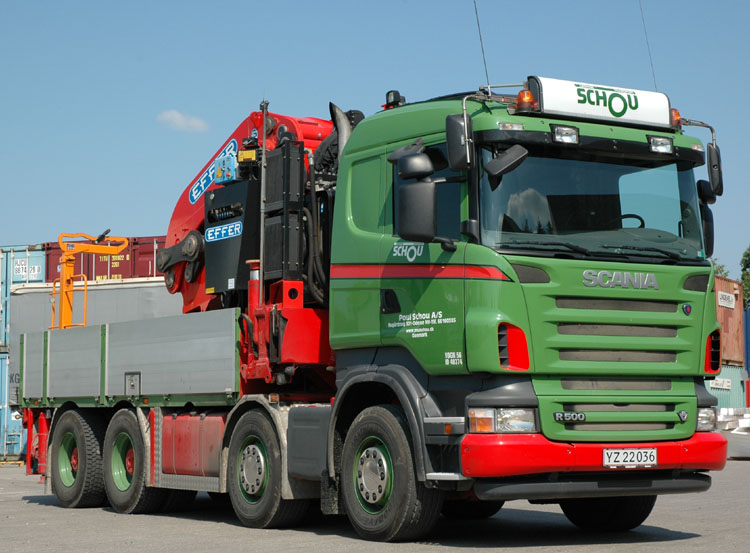 A nice crane truck in the typical good looking danish colors.
Back to the: Scania index / Effer index