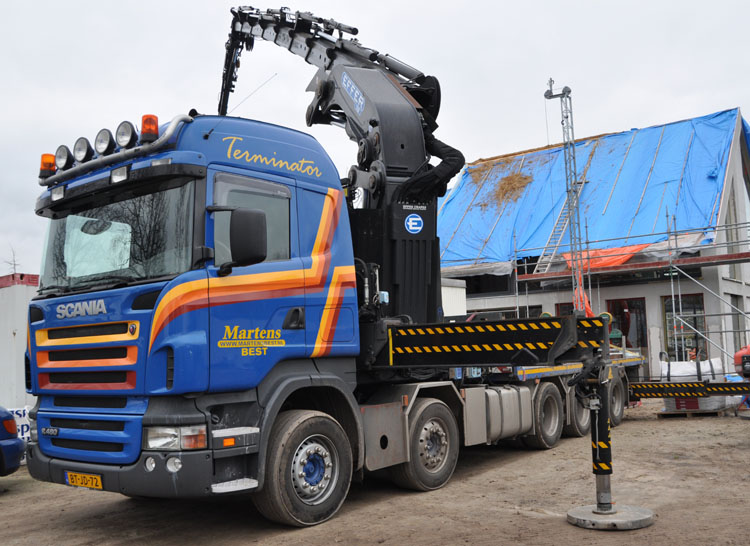 This Scania R480 is working at Martens in Best (NL) since 2007. It was the 1st Effer 1750 for the Netherlands.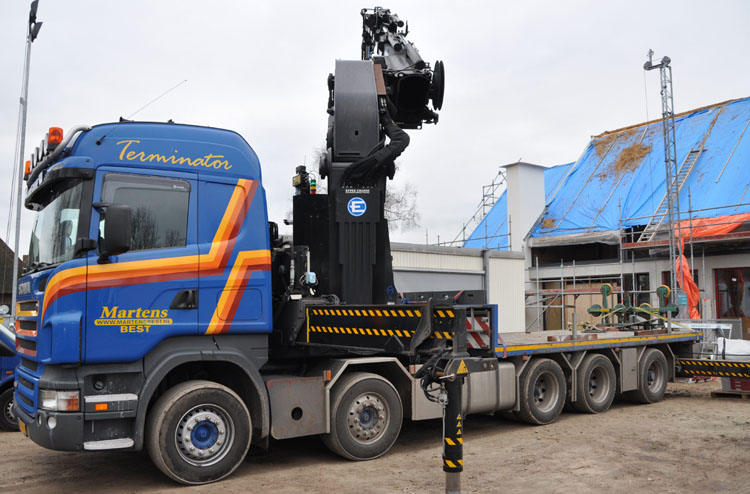 This Scania R480 8x4 was converted by Beers to a 10x4 by adding a 10 tons steered rear axle. This gives it a allowed weight of 47 tons in the Netherlands. The own weight will probably be around 38 tons, so some load can still be transported.
Here you can see clearly the size of the Effer 1750, more than a cabe lenght is needed to fold it down.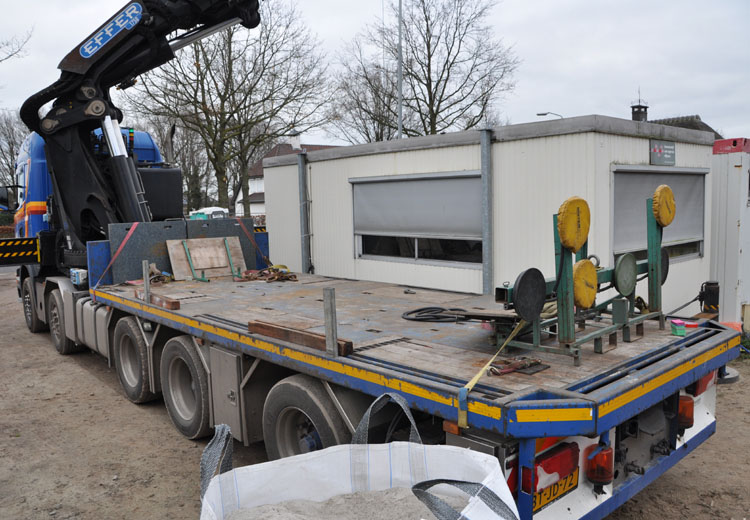 A large flatbed is installed behind the crane, which currently holds the glas suction attachment. The subframe was built rather wide, which helped in keeping the flatbed height low.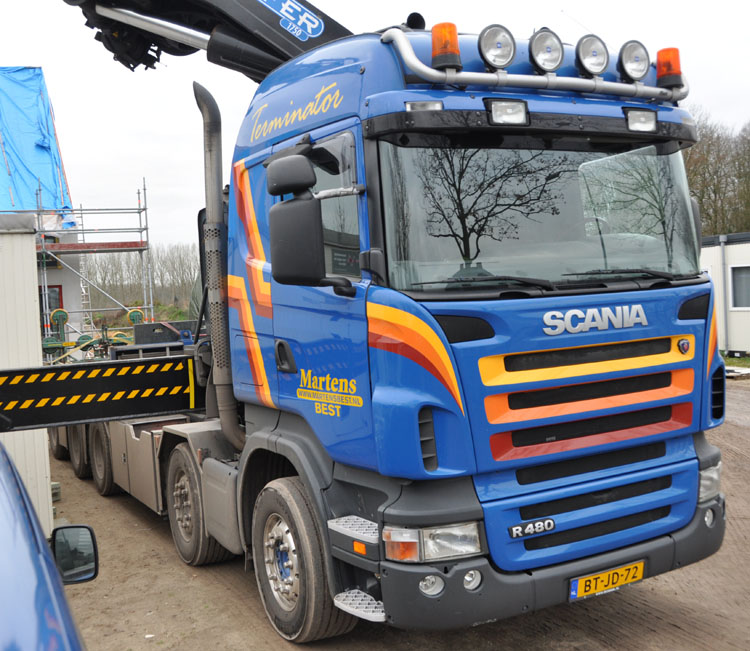 On this side of the truck they mounted cabinets and boxes for all the lifting equipment.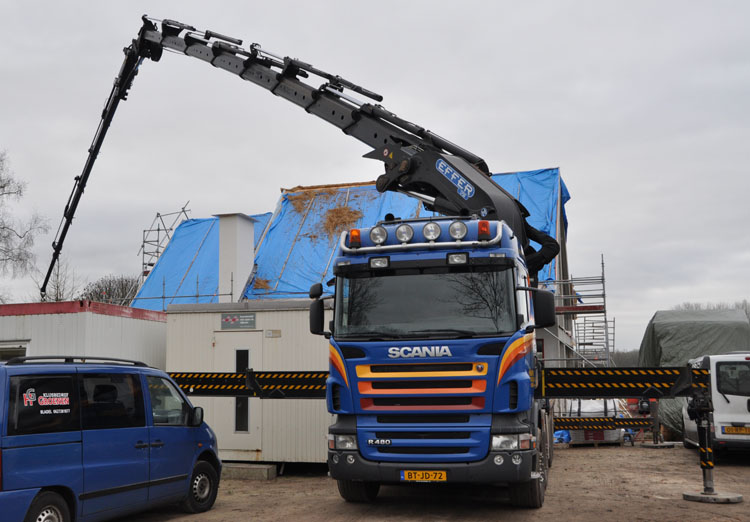 The truck was working here at a newly constructed house. The windows had to be installed, a rather common job for Martens. This Effer 1750 is the 8S version that can lift 5,38 tons at 19,72 meters.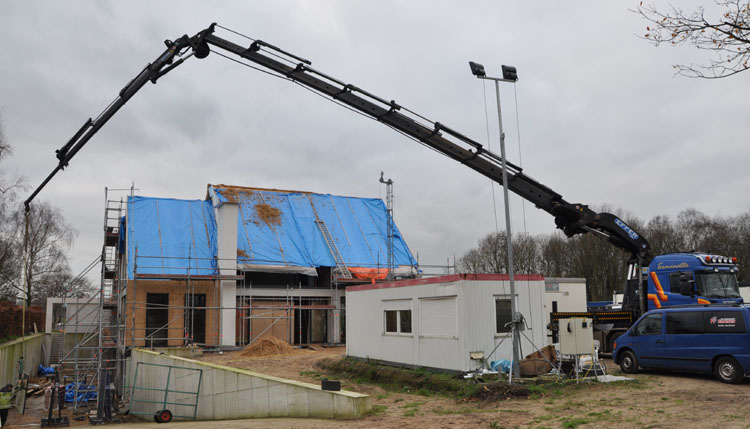 With the 6S jib the outreach is increased to 31,89 meters with 1550 kg capacity. During this job they also used 1 manual extension of the jib, this gives it about 2 meters of extra outreach. The crane couldn't be placed closer to this side of the house, so the outreach of the crane had to be used for this job.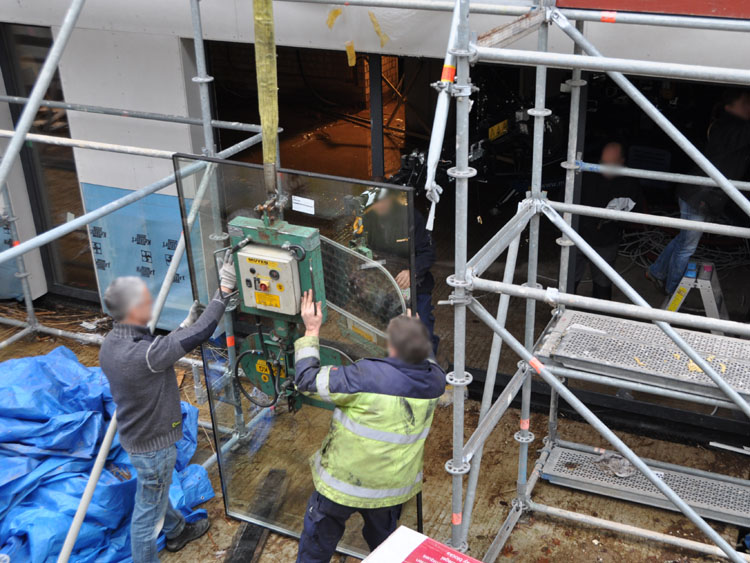 The plate of glass is being lifted with the vacuum clamp at the jib of the Effer. It is lifted as closely to the house as possible.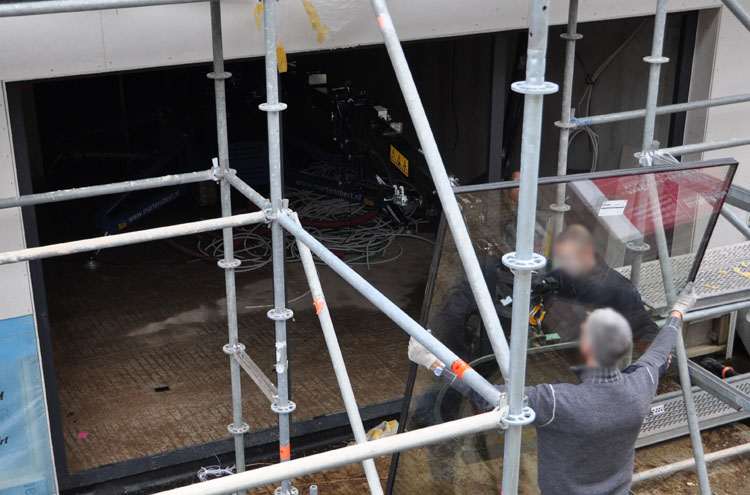 Inside the house stands a Hoeflon C6 crane. That also has got a vacuum clamp as attachment and now takes over the plate from the Effer. Here it has already taken over the glass and will now position it correctly into the house.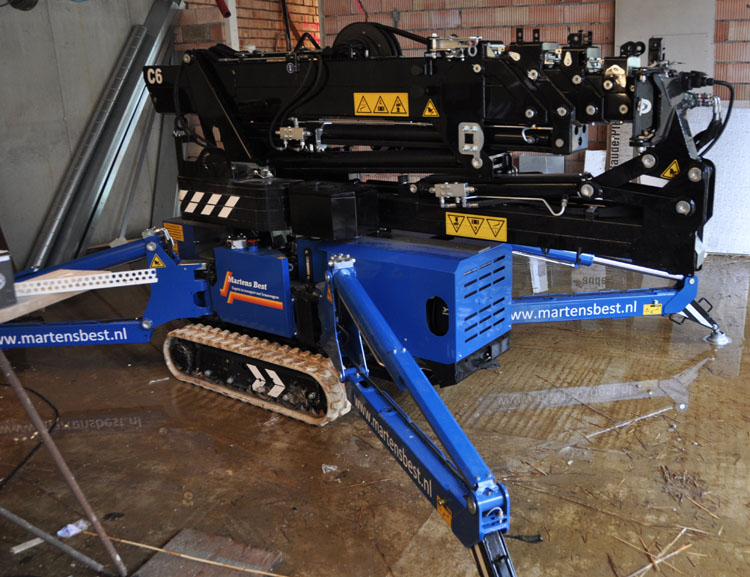 This is the Hoeflon C6, a dutch product and a very handy tool for work in cramped locations.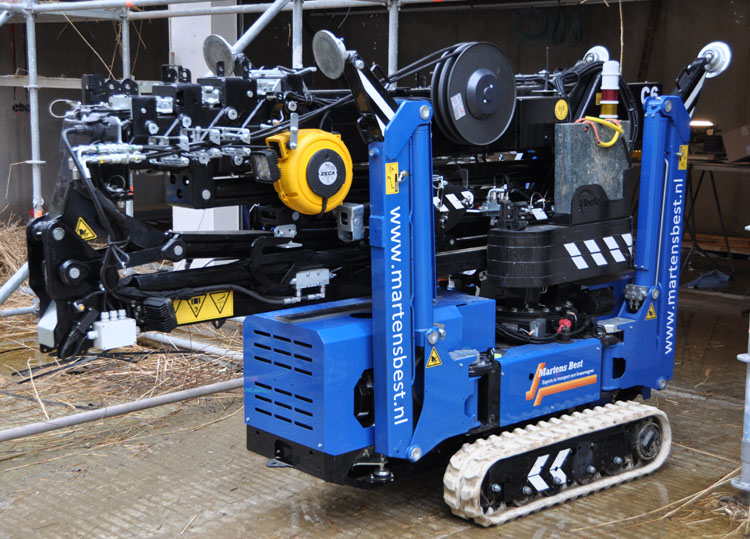 After the work is done, the crane is folded down to a very compact size and driven out of the house. The maximum capacity of the C6 is 3 tons. The base boom extends to 9,25 meters and can lift up to 510 kg there. With the jib it can lift 211 kg at 13,7 meters.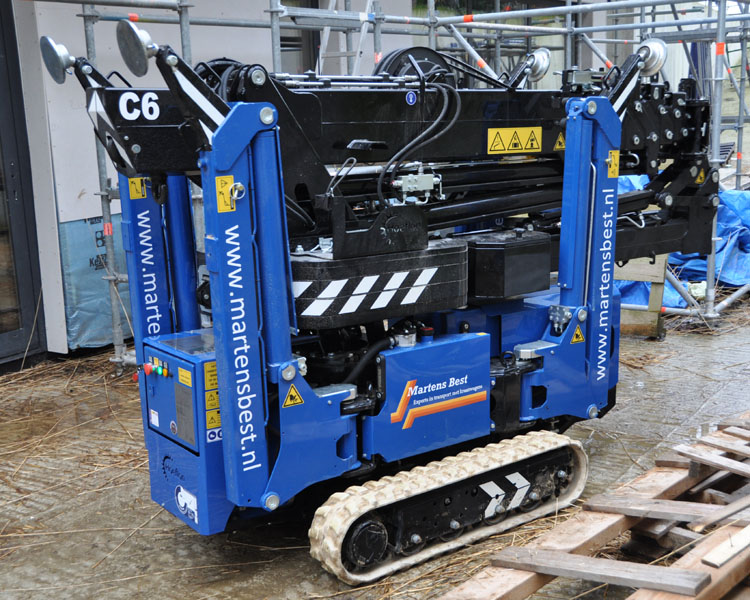 In transport position it is only 1,77 meters heigh and 1,05 meters wide. With the tracks at the narrow position, the width can also become 0,75 meters. A very handy piece of equipment for these special jobs!
Back to the: Scania index / Effer index