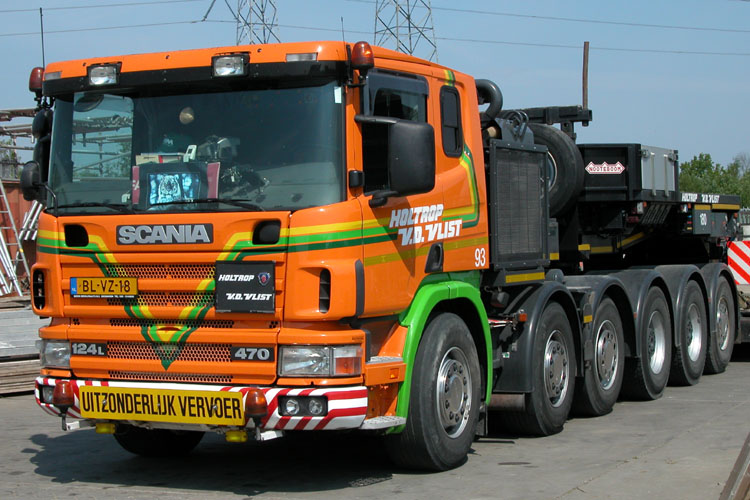 This 6-axled Scania P124G-470 belongs to Holtrop - V.d. Vlist from Assen (NL). It is a "one of a kind" vehicle that has been built entirely according to the wishes of the customer.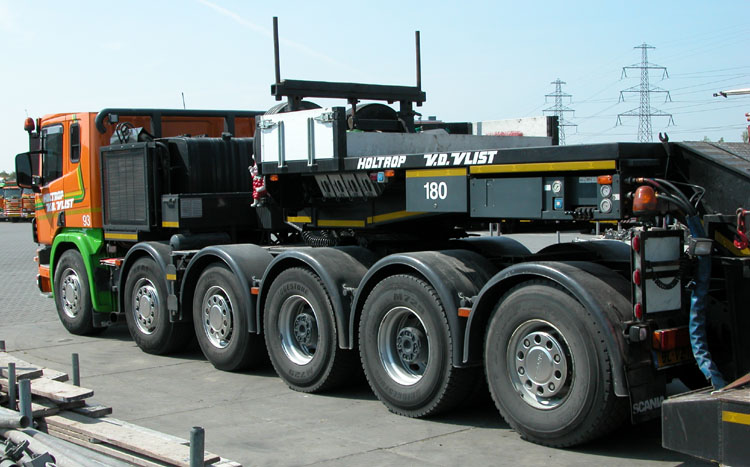 The truck is unique because it is a rebuilt of a 8x4 to a 12x4. The concept for the rebuild has been made by Beers, the mounting of the axles has been done by SWS from Sweden. V.d. Vlist from Groot Ammers also has a 6-axled Scania, but that is R164G-580 with a Topline roof. These vehicles are used for transport of heavy undivisible goods without the need of having a dolly between the lowloader and the tractor. This is better for the manouvrability and total length of the combination.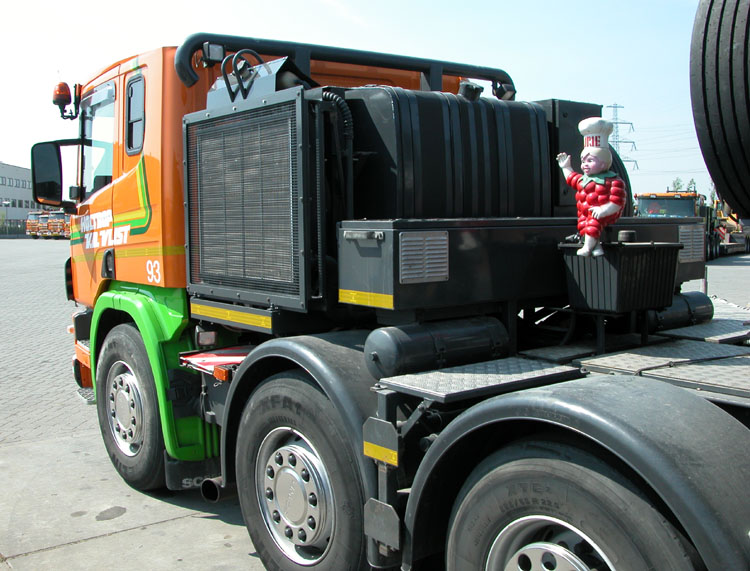 Behind the cab is the dieseltank. The 12 liter Scania engine with 470 hp (Turbocompound) normally cannot be combined with the P-cab. To get the desired cooling capacity for this engine, a additional radiator has been installed. They have choosen a P-cab here because of the height. This cab is low enough to lay booms of machines over the roof.

Behind the tractor hangs a 5-axled Nooteboom-Scheuerle lowloader that has the heavier pendular axles.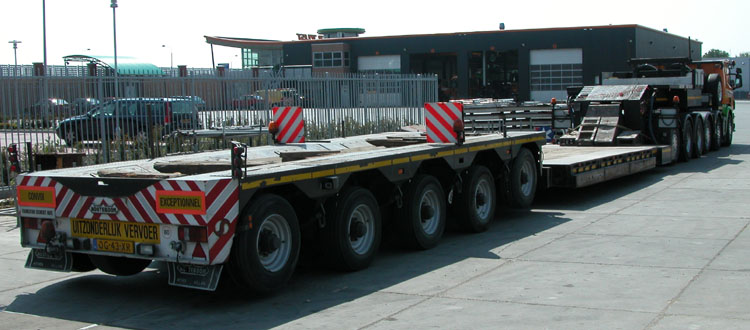 Total vehicle weight in Holland is, with a permit, 125,5 tonnes. Loading capacity than is about 75 tonnes.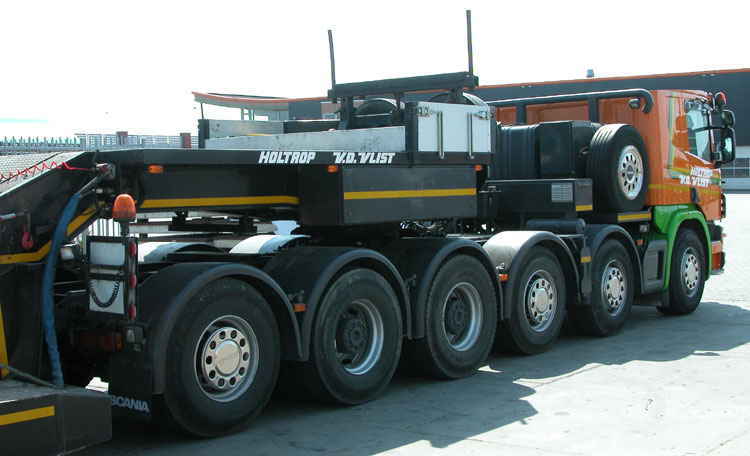 The axle configuration is a 12x4/8. This means that the first 3 axles and the tag axle are steerable. Axles no. 4 & 5 are driven. The 3rd front axle and the tag axles are the additional mounted ones. It are 10 tons ROR-axles (SWS sells them under the name: Nilsbyaxeln). All axles of the tractor have air suspension, this ensures a good load division on all axles.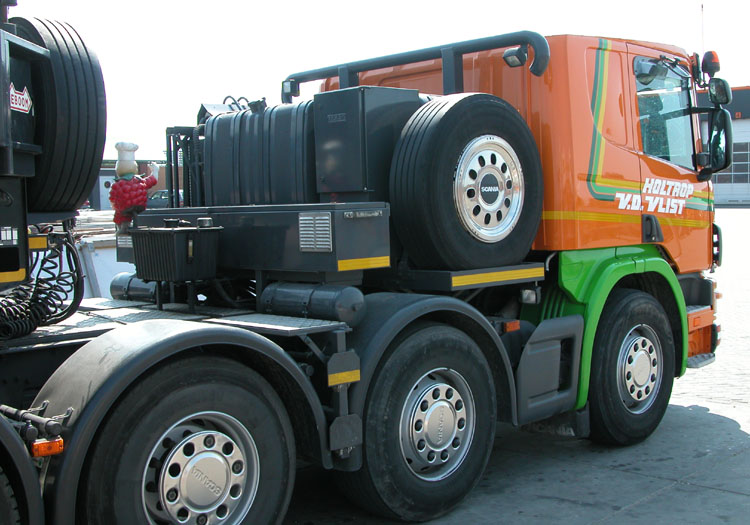 At this side are some air barrels, a small toolbox and the spare wheel. The small hydraulic tank in the middle is for both the Nilsby axles.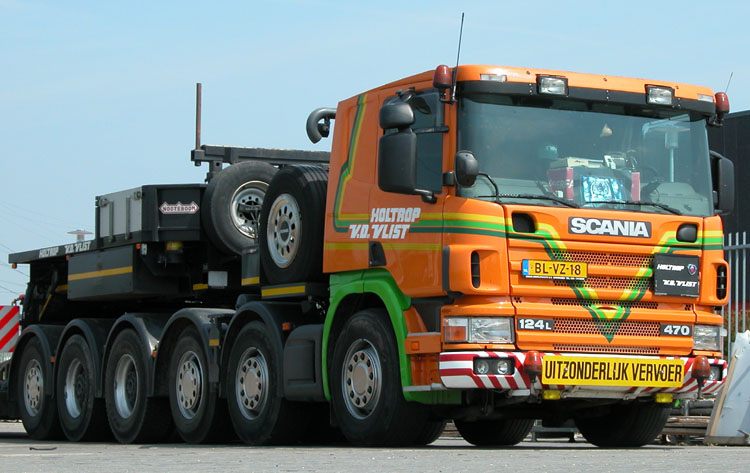 Back to the Scania index