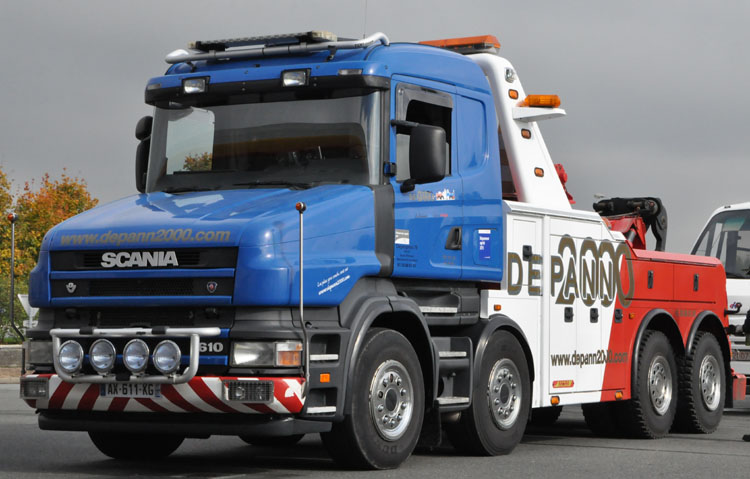 I saw really lucky to ge to see this very rare Scania T164G-580 8x4 at a gasstation along a french highway. This recovery truck belongs to the company Depann 2000, that has several departments around Paris.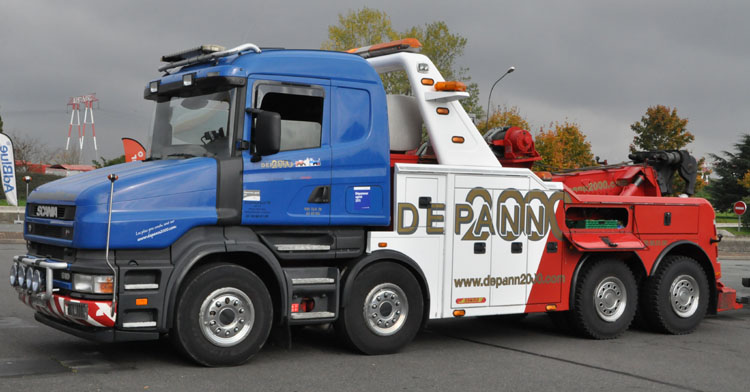 The Scania T164 could only be delivered as a 6x4 truck from the factory. This unit was converted by Laxa sv by adding a 2nd front axle, giving it the axle layout 2+2.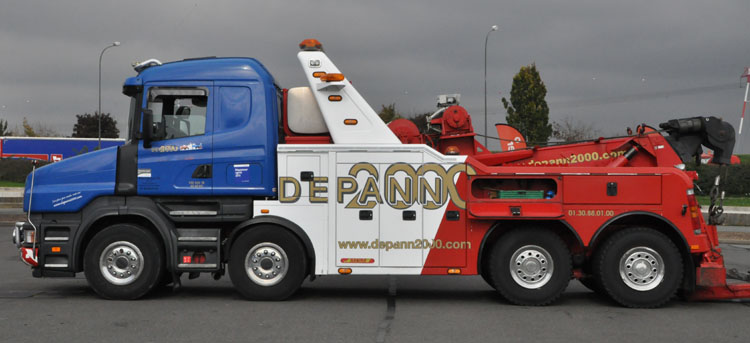 This axle layout is the favourite for most recovery trucks, as they like to have much weight in the front. That acts good as ballast when the truck is loaded with another vehicle on the recovery arm.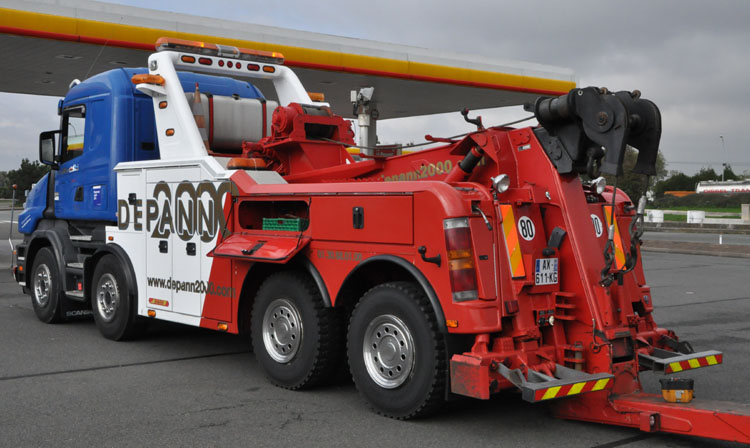 The recovery body was installed by Jige. It is a Mega 42 unit that was built in 2004.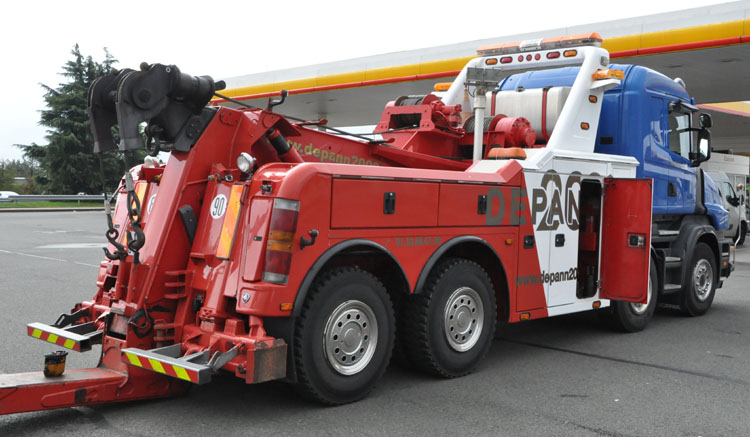 On the front top of the arm we see 2 heavy winches, they have 15 and 30 tons capacity. The upper part of the recovery arm has got a telescopic boom in it. This boom holds the ends of the winchcables and, when telescoped, can be used a crane. It telescopes twice, giving about 5,5 meters of extra boom. It can lift a maximum of 31 tons like this, or 14 tons at about 7,5 meters height.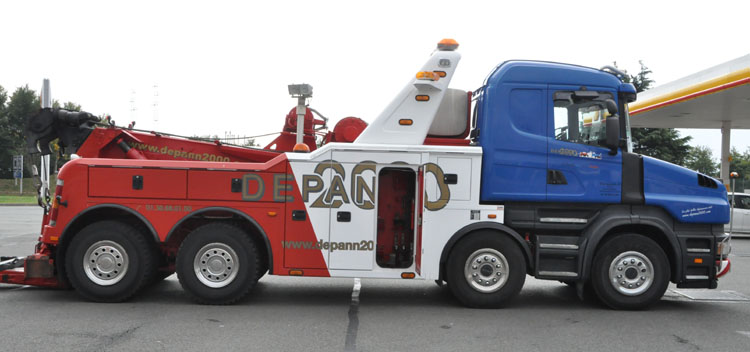 Both sides hold large storage cabinets. These are used to store all the material used on such trucks, including all kinds of adapters to be able to recover the different brands and types of vehicles.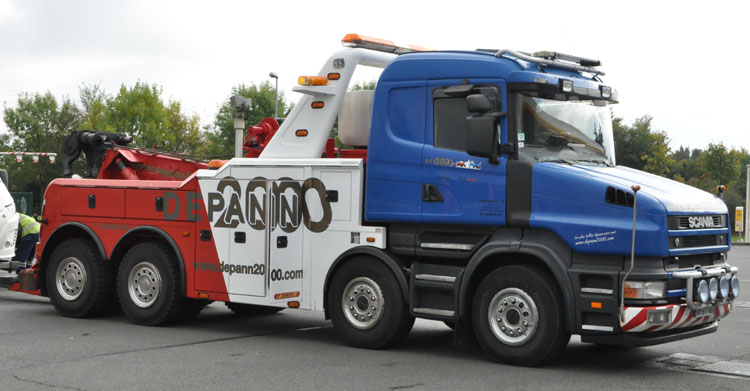 The dieseltank was mounted on top of the body, directly behind the cab. That was the only good space left for the tank, that now also acts as ballast.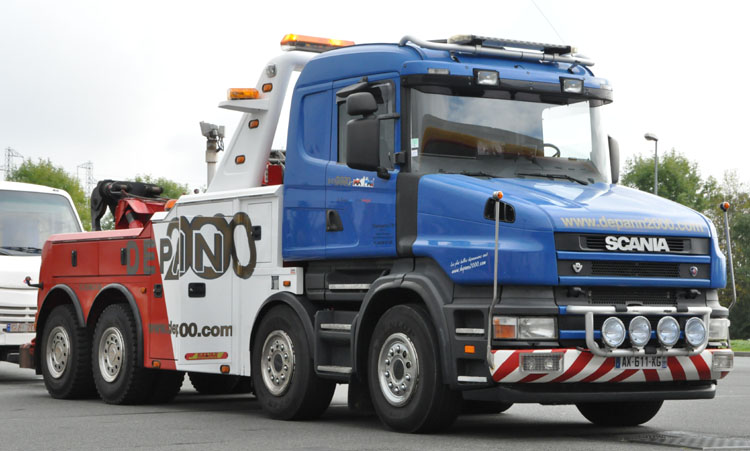 A very rare unit of which only 3 where built, all of them are recovery units in France.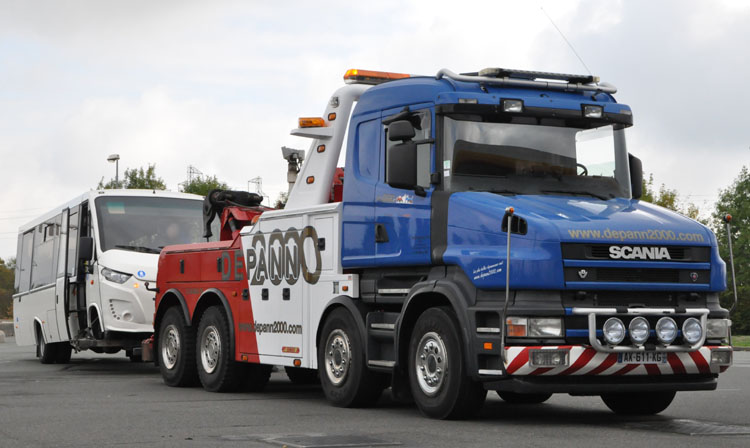 The Scania was here to pick up a stranded minibus. That was easily picked up with the hydraulic arm that goes underneath the front axle.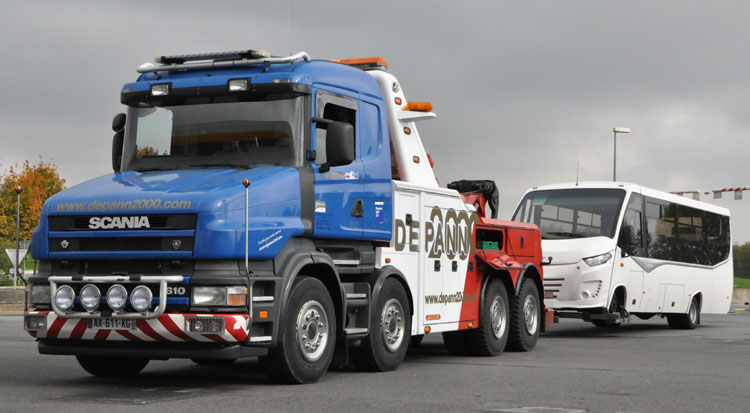 This telescopic arm can lift a maximum load of 20,5 tons, or 8 tons at it's maximum reach of 4,67 meters.
A very cool truck that hopefully will stay in service for many years around Paris!
Back to the Scania overview