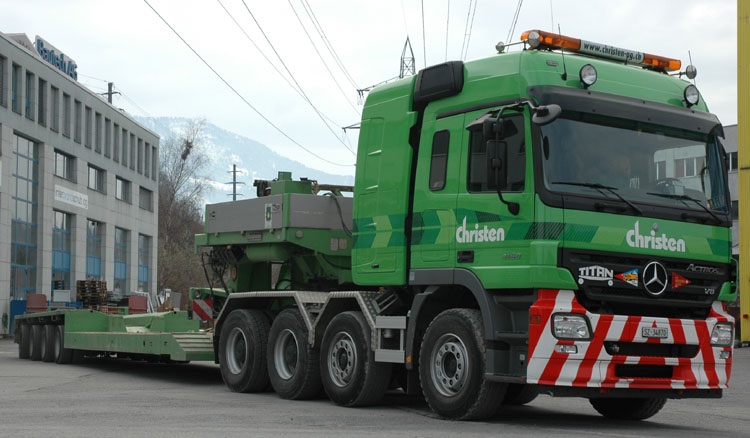 In 2008 I visited Christen AG in Küssnacht (CH) and could photograph this Mercedes.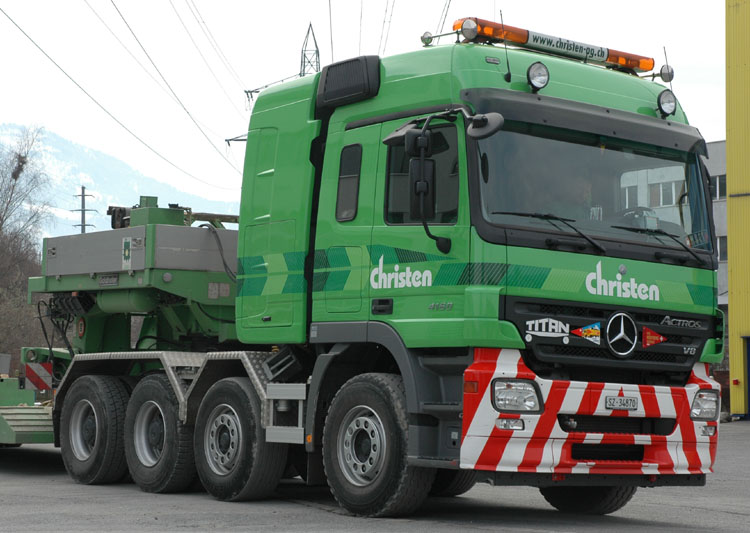 It is a Mercedes Titan 4160 8x4 tractor from the 2nd series with a 600 hp V8 engine.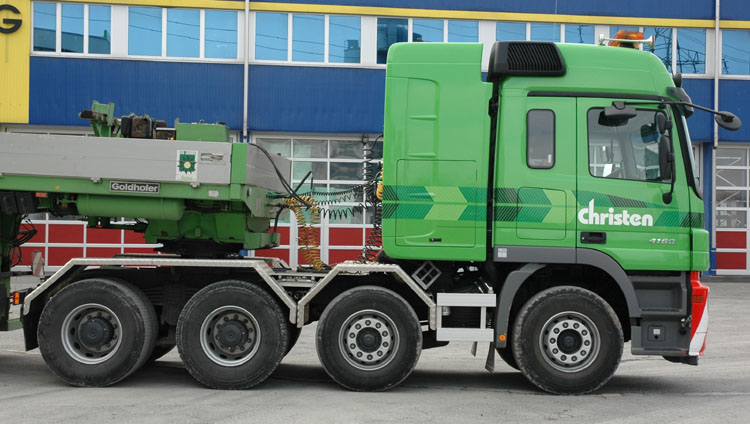 It is the version with the short wheelbase, good for tight locations. The short wheelbase doesn't offer much space between the axles, so this side only holds the air filter.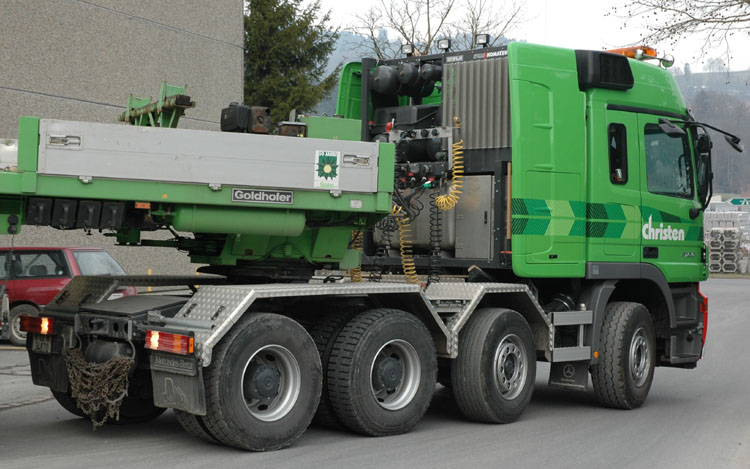 The typical steel mudguards where installed.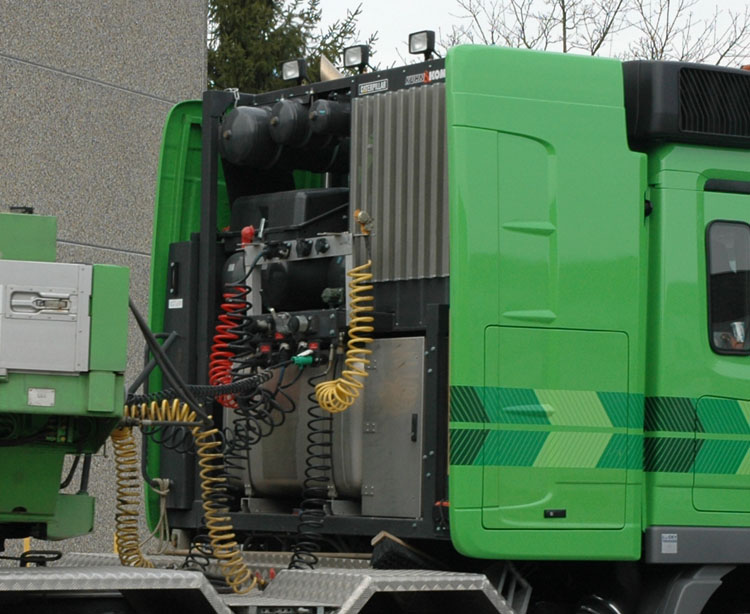 The tower is quit similar to other vehicles. On top there is a large cooler for the engine and the ZF WSK. To the left we see some air barrels and the batteries, beside those stands the hydraulic tank. At the bottom we see the dieseltank that is rather small for such a truck. Therefore there is still some space left for a toolbox. The side flap is also modified with a hatch, to give access to this toolbox from the side.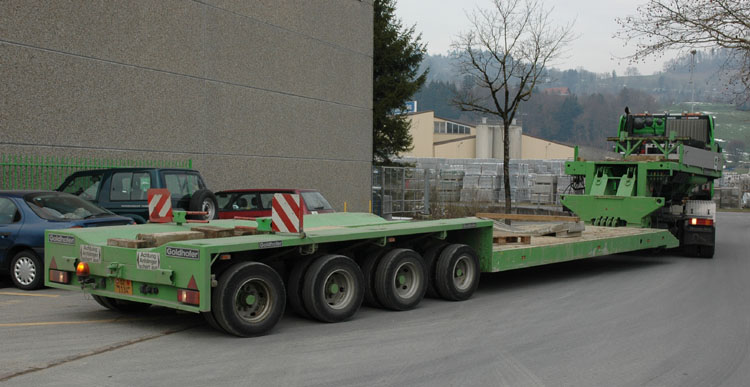 Behind the Titan was a 4-axled Goldhofer lowloader at that time.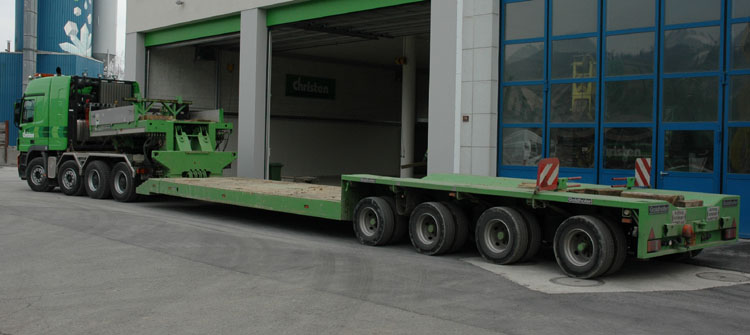 Christen often transports their own equipment with these trucks.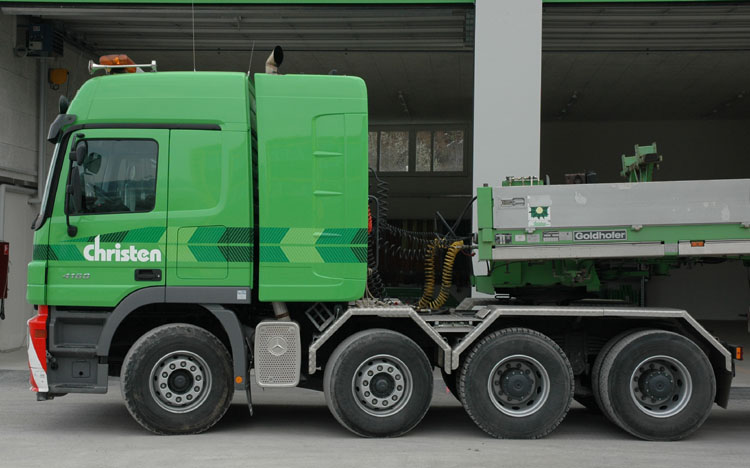 This side also doesn't offer any space for storage, only the mufler hangs here.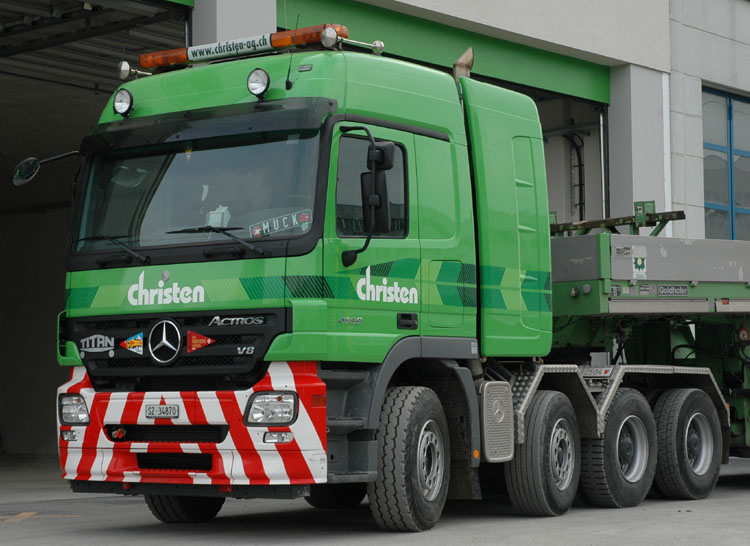 The fresh colors of Christen fit well on this truck.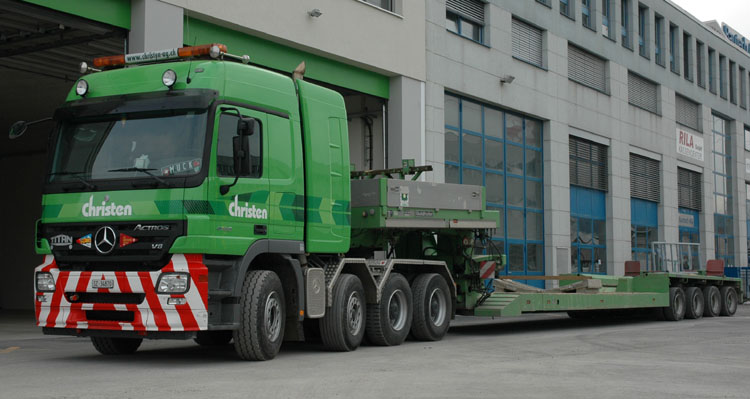 A nice unit on the swiss roads!
Back to the Mercedes index