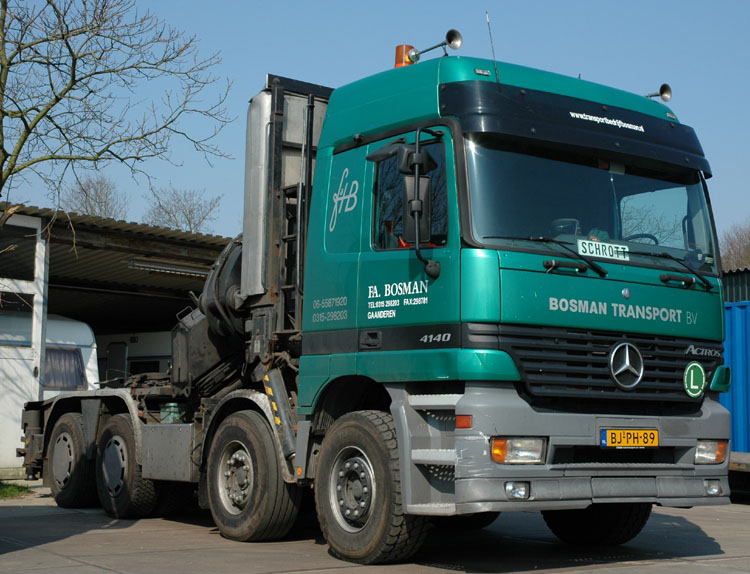 In 2007 I could photograph this interesting Mercedes Actros with Effer crane at Bosman in Gaanderen (NL), a truck of which I have never seen much pictures in the web.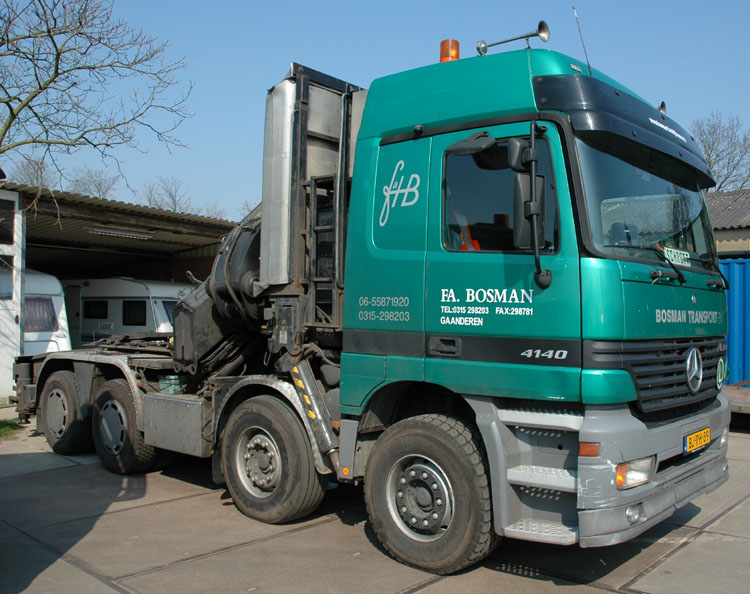 The base is a Mercedes Actros 4140, meaning a 41 tons 8x4 chassis with the 394 hp V6 engine. They have chosen the high L-cab. The leg of the crane has to be tilted on this side to fit between the front axles. Between the axles there is a large toolbox.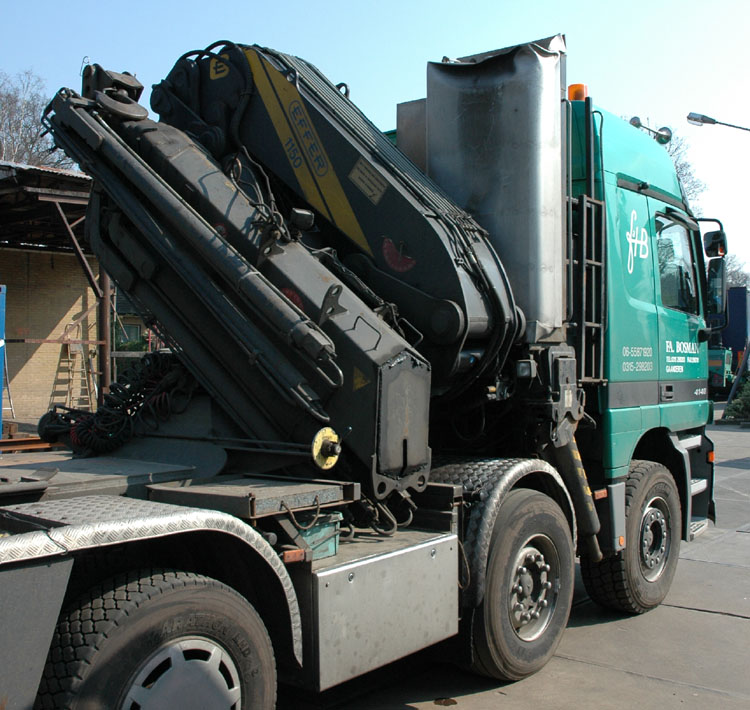 The crane is an Effer 1150. When it was installed in 2000, that was the heaviest crane for a tractor unit from Effer. They chose the 8S version without a jib. That version reaches up to 21,2 meters far with 3,5 ton capacity. They mounted the high oil tank at this side, but unfortunately it already got hit once by the crane or a load.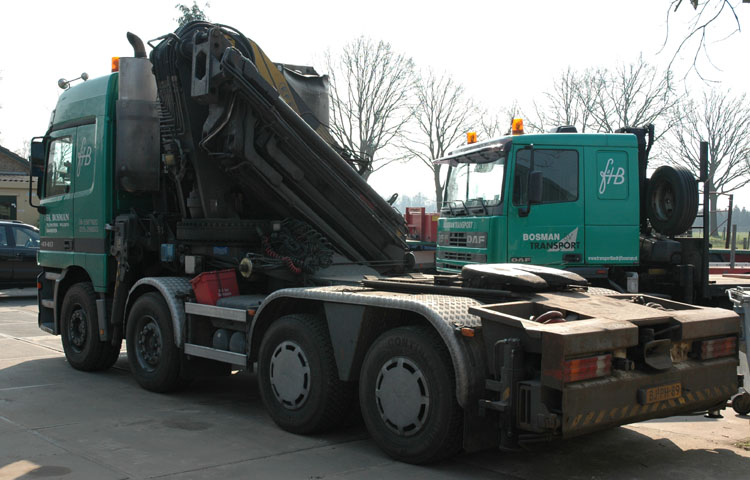 There are buckets for chains mounted above the rear outriggers and between the tandem axles. The truck is equiped with a 5th wheel as well as a drawbar coupling.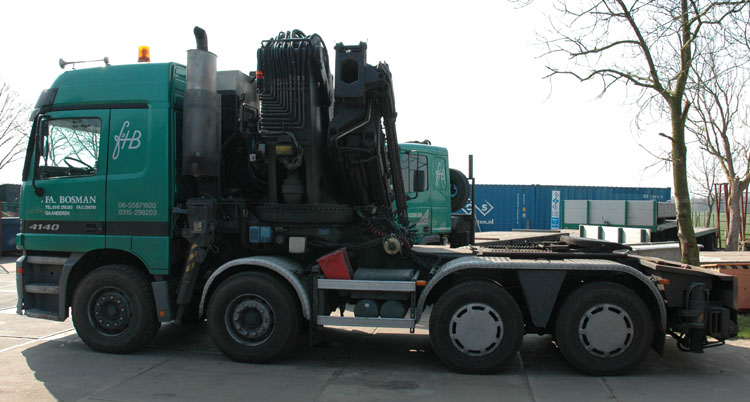 This side of the chassis holds the usual items, a battery compartment and some air barrels. The exhaust was moved to this side and put on top of the front outriggers.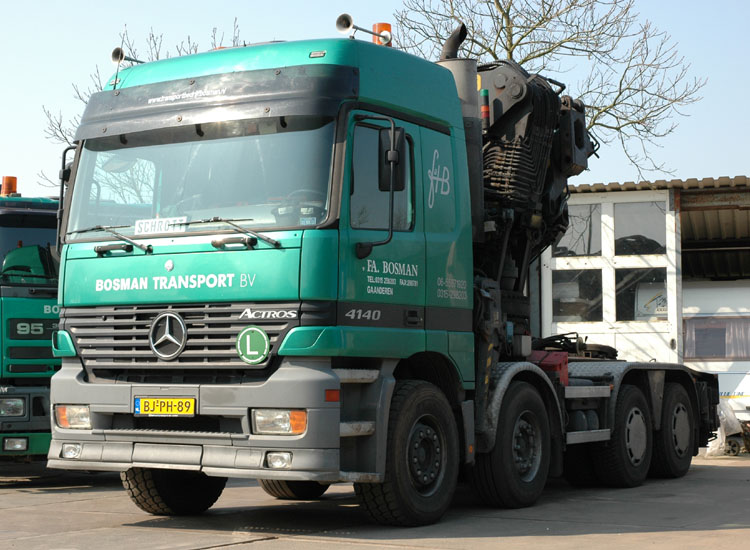 Back then this was a seriously heavy crane truck, which already got sold now.
Back to the: Mercedes index / Effer index