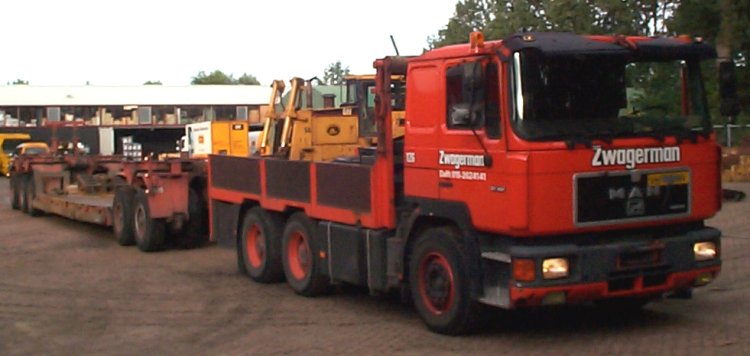 This MAN is a 32.462 and is owned by "Zwagerman". Here we see the truck in the colors of the first new owner (after the bankruptcy of Zwagerman), namely "Zegwaard" from Delft. The truck that we see here (license plate :VH-70-NV) used to be a tractor unit, but has been rebuild to a ballasted truck with drawbar trailer.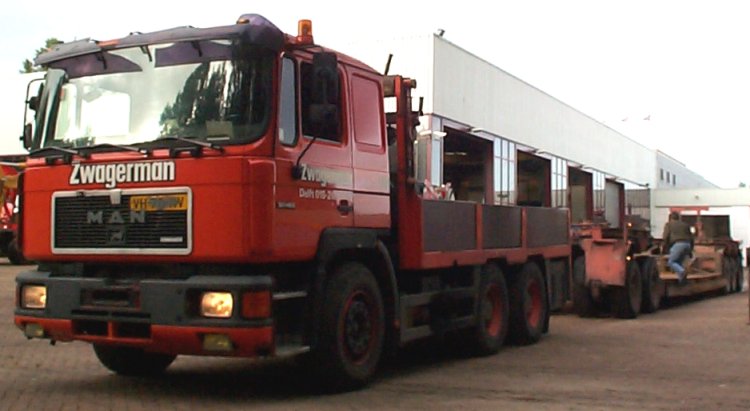 So nowadays the truck is being used as a ballasted truck. On this pictures it isn't so clearly visible, but the ballast holder doesn't really fit as good as it should be. I believe that the holder has been taken of a even older FTF truck from Zegwaard. The drawbar trailer is built by Nooteboom and has 5 axles.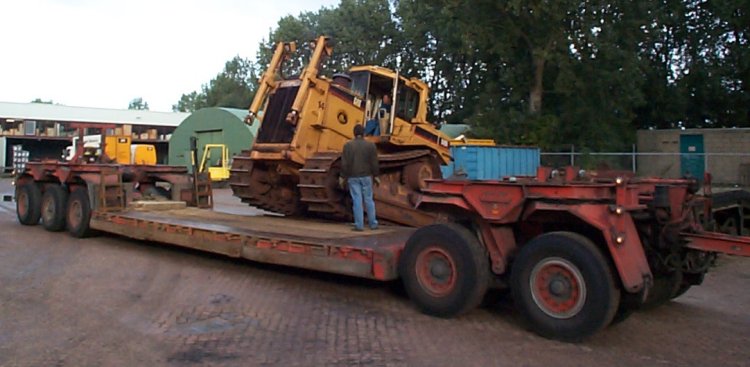 Here we see the loading procedure. The machine drives onto the lowloader over steel wedges. This procedure is quite difficult for the driver of the bulldozer. Because of the incline, he doesn't has a good view on what happens in front of him anymore.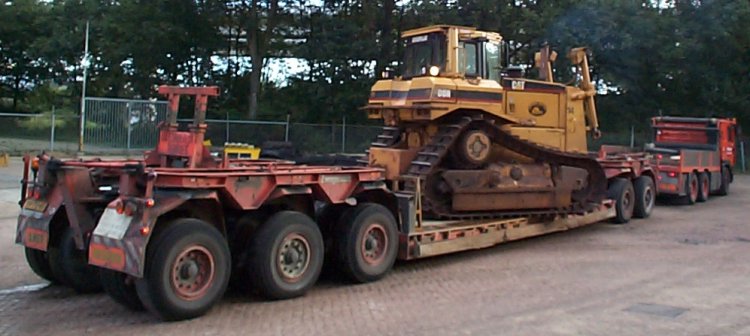 When the machine is on the floor of the lowloader it is turned until it stands straight. The bulldozer is a Caterpillar D8R. The  weight of this machine is about 40 tons. The dozing blade has been demounted to severely reduce transport width. Because this bulldozer is used to doze coal (low relative weight) it is normally equipped with a huge blade!

Here we have an overview of the combination after the machine was loaded. For the bulldozer are laying two extra tracks which have been revised. The bulldozer is parked to the back as far as possible because the lowloader has one extra axle there.
Back to the MAN index