MAN FE 460 A - Kurz Bau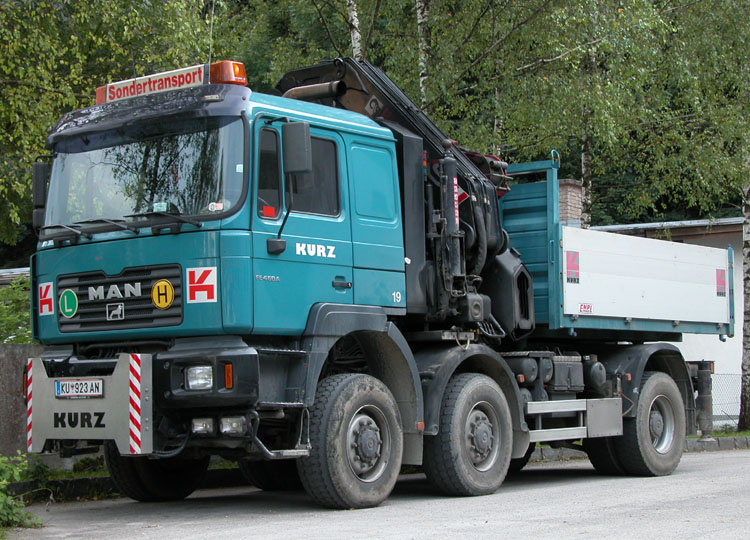 The first 6x6/4 in this report is from the construction company Kurz from Walchsee (A). This tractor is a MAN FE 460 A in 6x6/4 layout. Here it is equiped with a loading box, below that is a fifth wheel.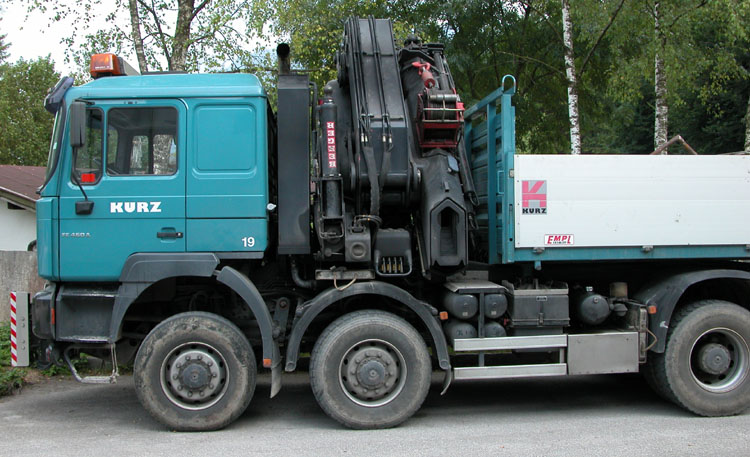 The crane is a Hiab 700. It is mounted a bit further to the rear because of the sleeping cab. The crane has a total of 6 supports for good stability.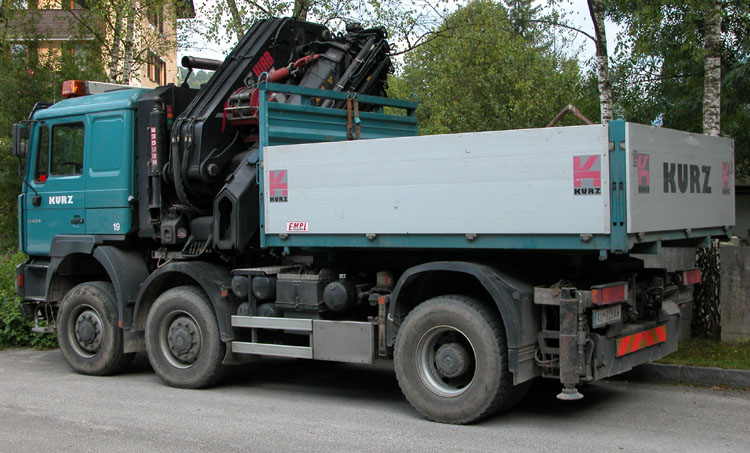 This kind of chassis is quit popular in Austria for the use a crane-truck. The double front axle can carry a heavy crane. The two driven and steered front axles give good traction at bendy unpaved roads in the mountains.
ÖAF FE 460 A - Fohringer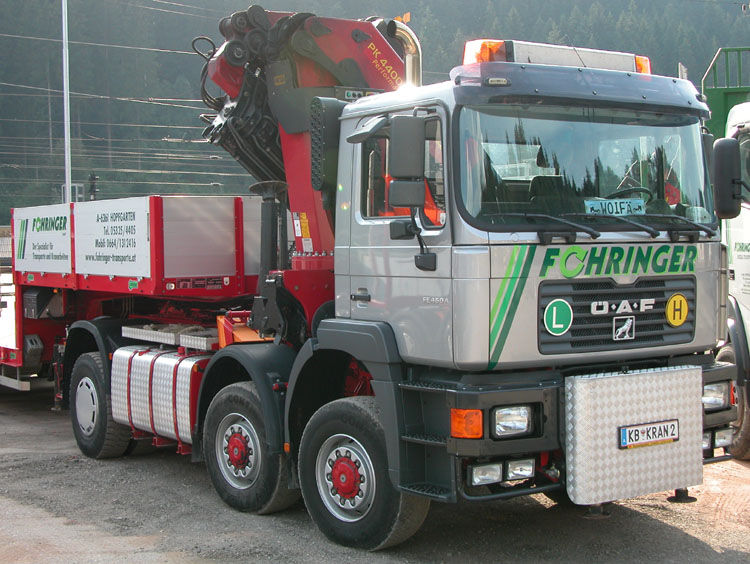 The second FE 460 A 6x6/4 belongs to Fohringer from Hopfgarten (A). It is a tractor with a Palfinger PK44002 crane behind it's cab. This crane also has 6 support legs, a much seen option in Austria.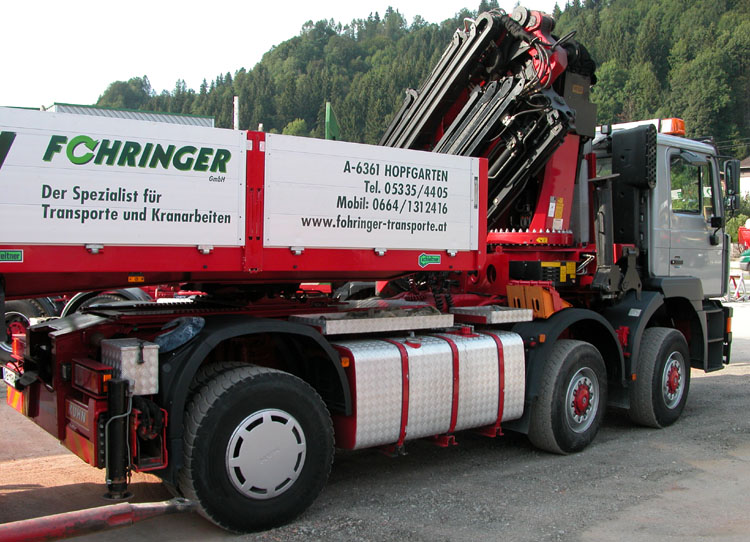 These tractors have all been build by ÖAF. I am not quit sure, but I think that they are built directly at the factory and therefore are not converted 8x8's. The tractors have hydraulic suspension at the rear axles, the so called Heplex system with double cylinders.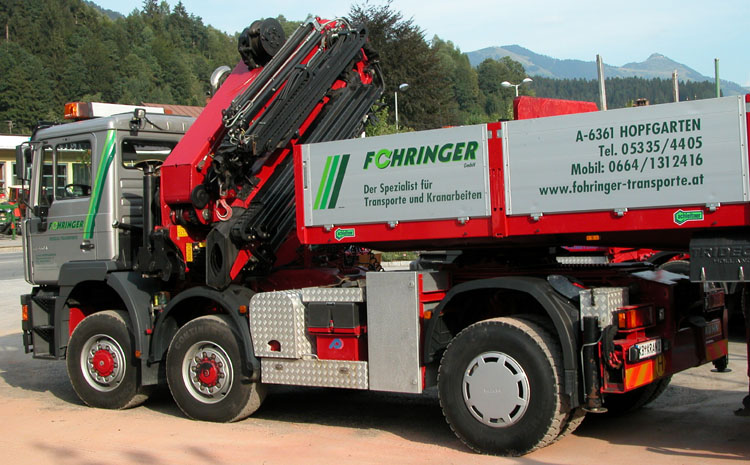 The ÖAF is connected to a Achleitner 2-axled lowloader.
ÖAF FE 460 A - Mauracher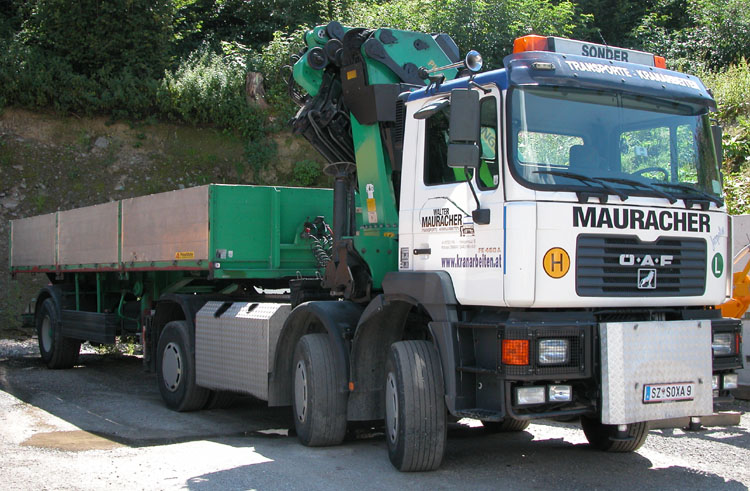 The last FE 460 A in this report is equal to the above shown unit and is owned by Mauracher from Pill (A). Here it is coupled to a 1-axled Primetzhofer trailer.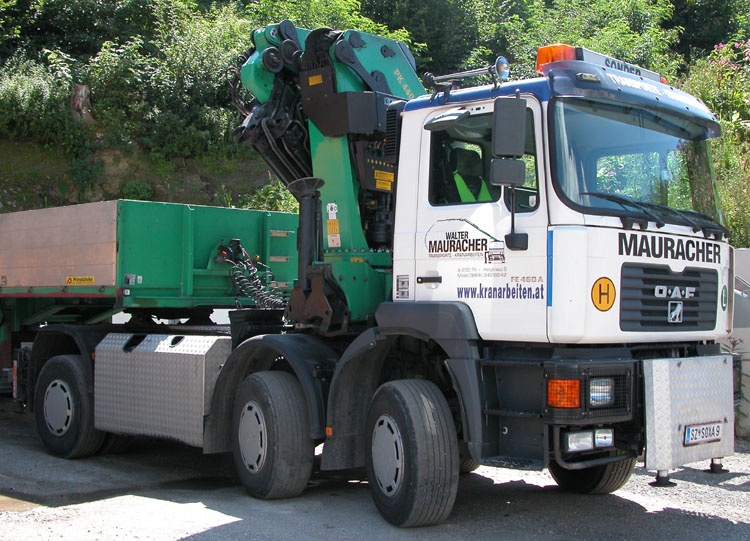 This one also has a PK44002 with 6 support legs.
Back to the MAN index