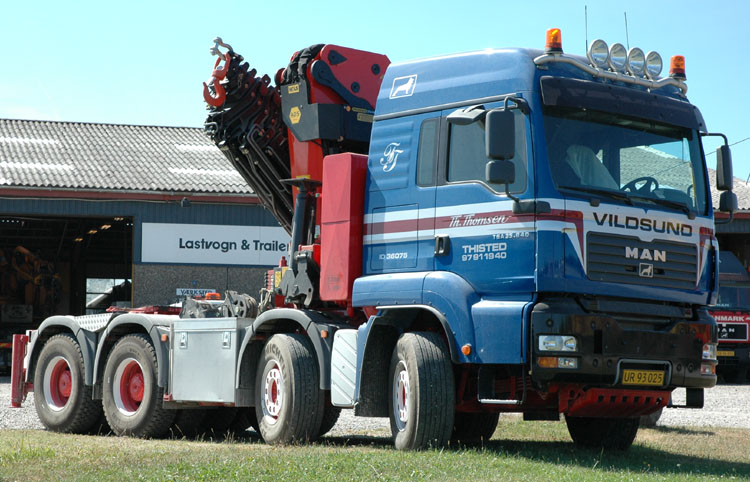 This new MAN TGA 35.480 8x4 tractor belongs to the company Th. Thomsen from Thisted (DK).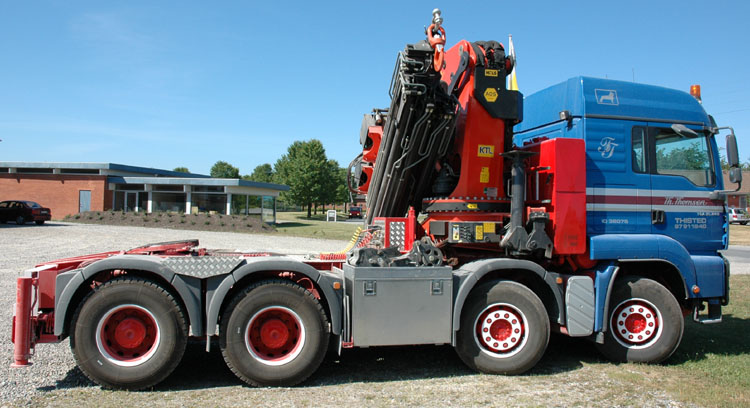 The tractor is equiped with the new Palfinger model, a PK85002. It is the H model which has 9 hydraulic extensions. This is a crane which can lift up to 23,9 tonnes and has a capacity of about 71,5 ton/mtr.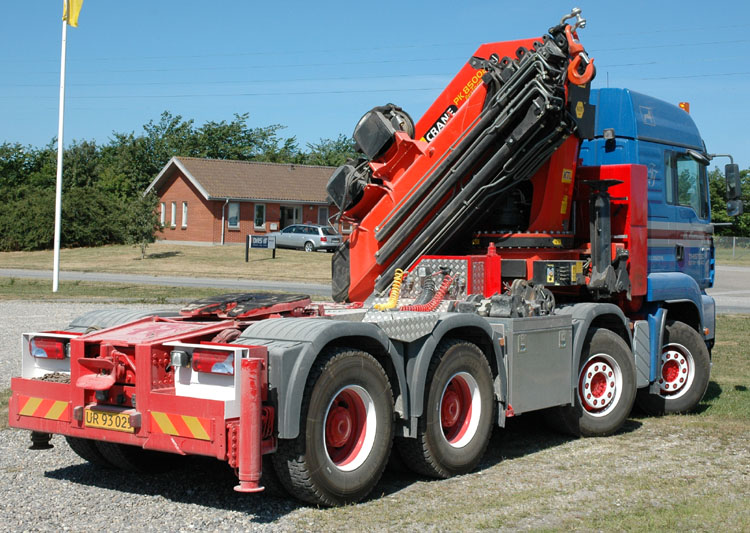 The hydraulic outreach of the crane is 22,4 meter. There it can lift 2,42 tonnes. With 1 manual extension the total length becomes 24,9 meter. This part can then lift 2,1 tonnes.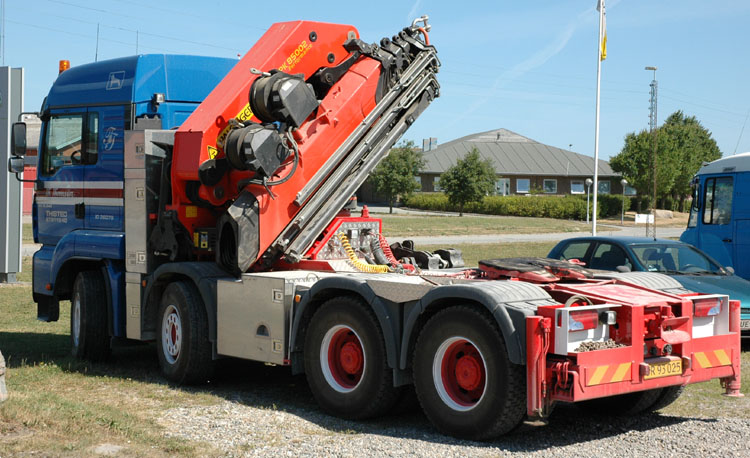 The tractor has a lot of storage capacity, between the cab and the crane aswell between the chassis. The fifth wheel is slideable to archieve a good weight distribution. The own weight of this tractor is a bit more than 25 tonnes.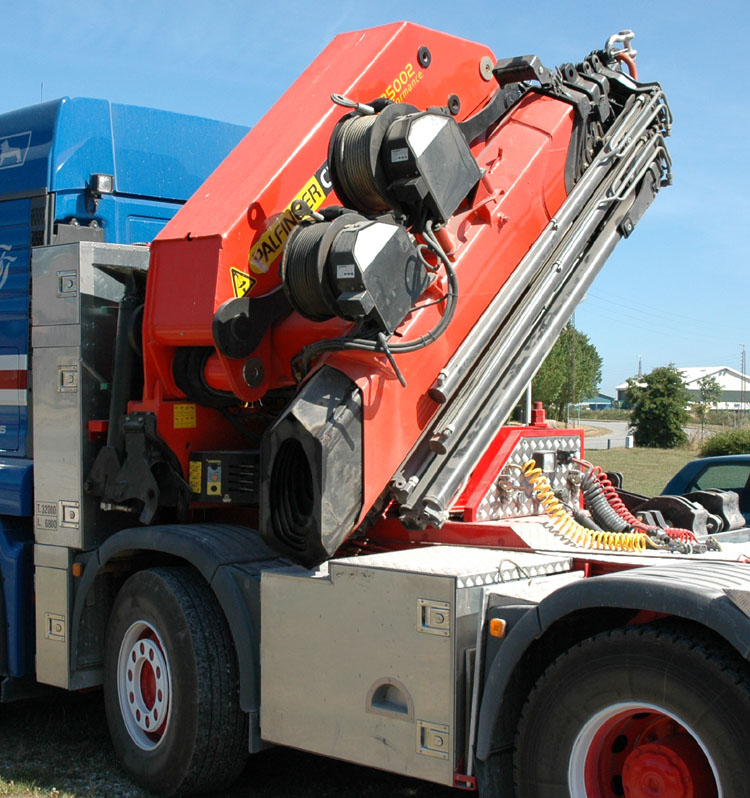 An option thas is not normal at Palfinger is the double winch. This must have been installed in Danmark. The 2 winches are necessary to be able to rotate concrete parts during lifting.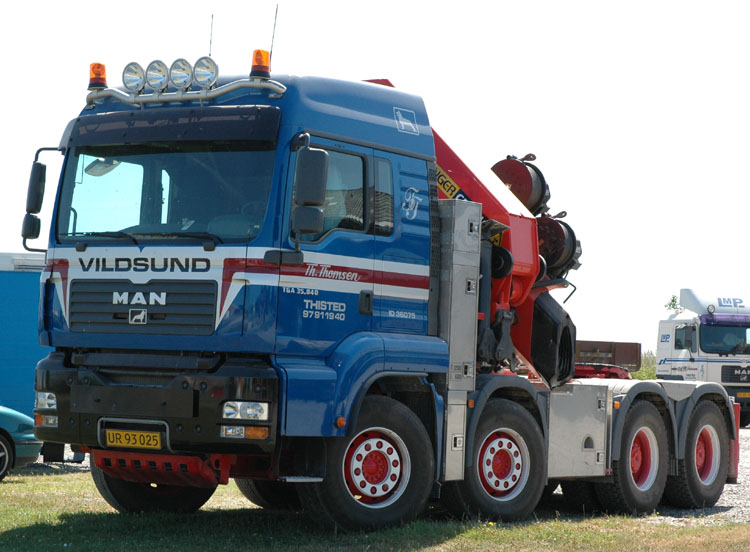 Back to the: MAN index / Palfinger index