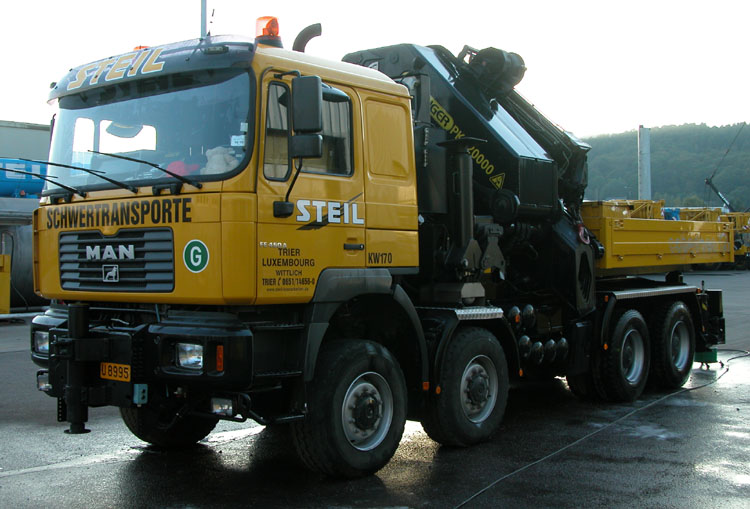 This MAN FE 460 A in 8x8 layout belongst to the company Steil from Trier (D). The vehicle was parked at the yard late that day, that is why some pictures are not so colorfull as usual.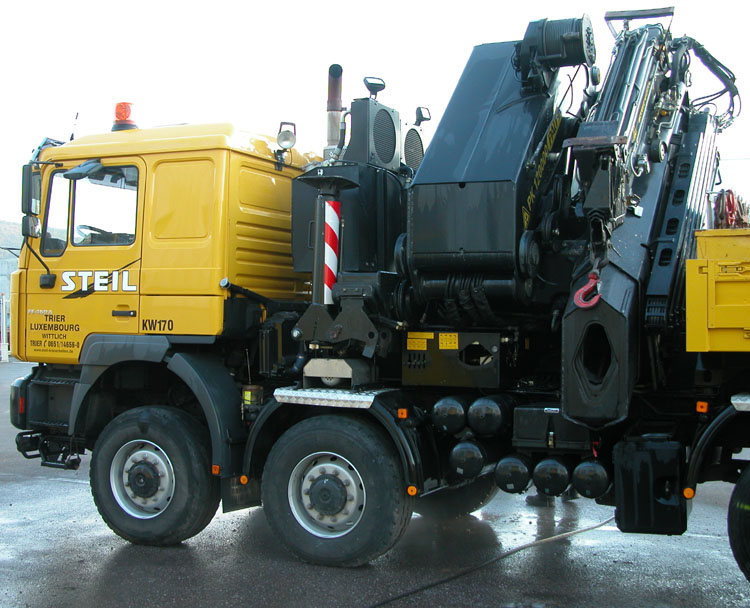 A heavy Palfinger PK 120000 has been placed behind the cab. It is equiped with some extras like a winch and a jib. It is a 95 t/m crane that has an outreach of about 33 meters.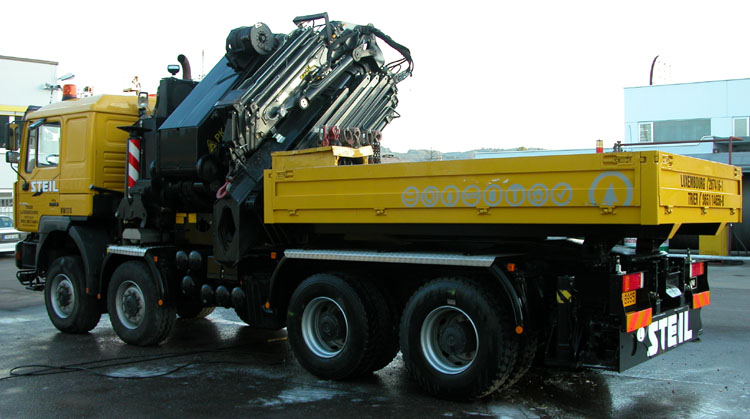 A small loading box is mounted, it is demountable so that it becomes a tractor unit.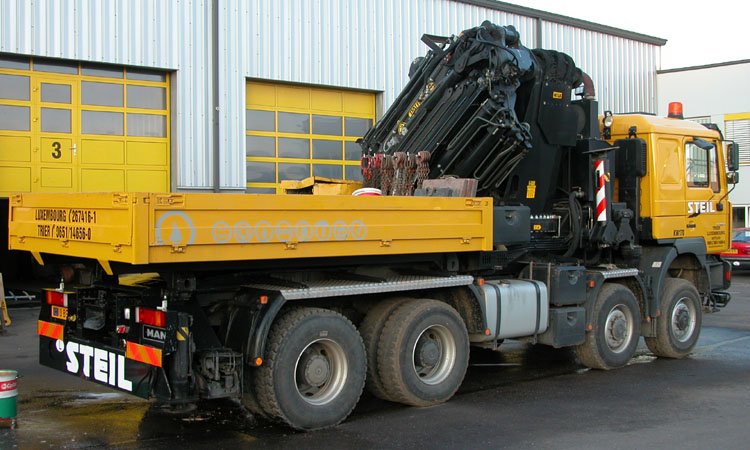 Remarkable is the large wheelbase, the result of the 8x8 drive.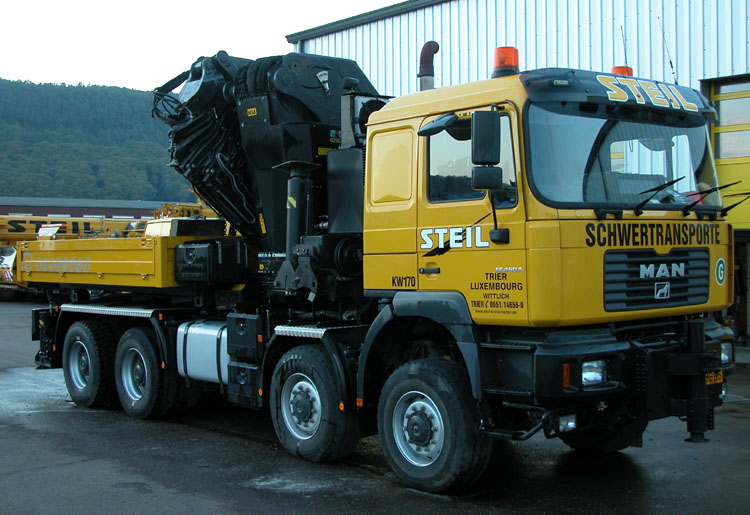 Steil bought the vehicle to built up the larger cranes (mounting jibs etc.). A 5th outrigger has been mounted to the front bumper so that the crane is supported when something is lifted over the front side.
Back to the: MAN index / Palfinger index