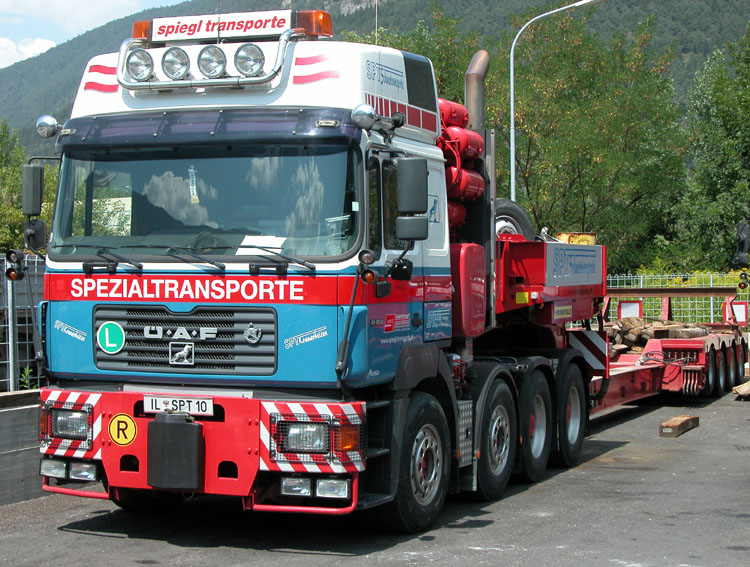 This very nice ÖAF 41.604 8x4 belongs to the company Spiegl from Pettnau (A). It is coupled to a Faymonville 4-axled lowloader to which they also have got a 2-axled dolly.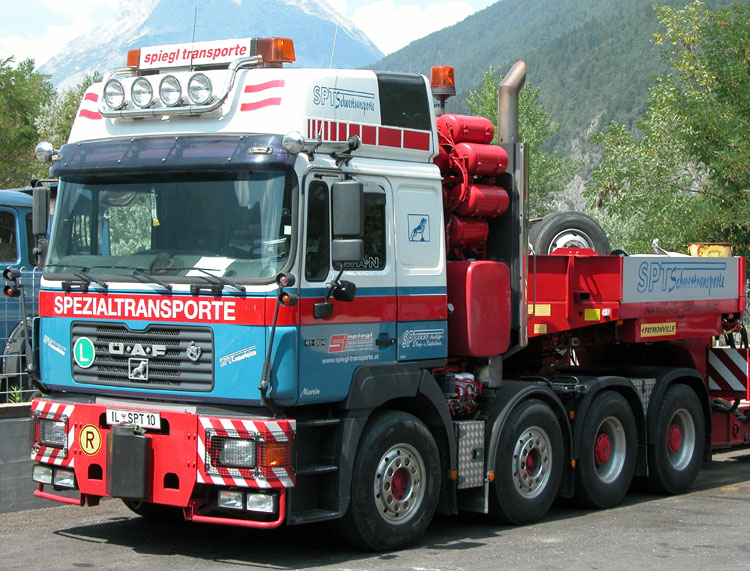 The tractor is equiped with a heavy bumper with which you can also push heavy lowloaders. Remarkable are also the extra width-lights that are mounted on these poles.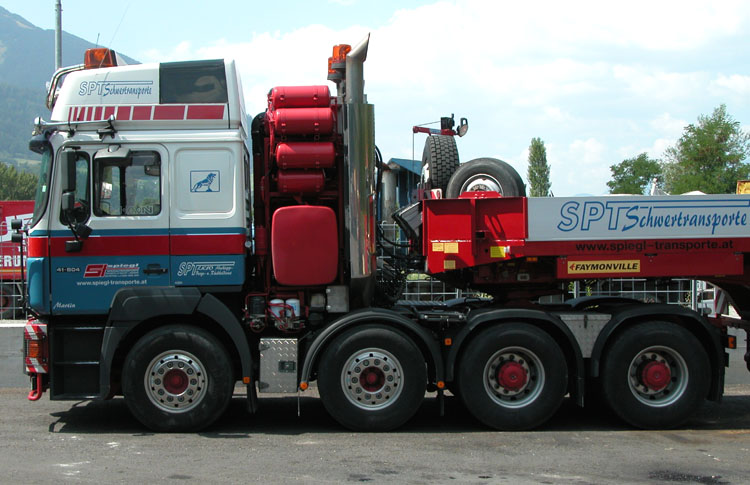 The tractor has got a short wheelbase.
In the tower we find the normal stuff like; dieseltank, air barrels and on the other side the large cooler for the engine.
Back to the MAN index