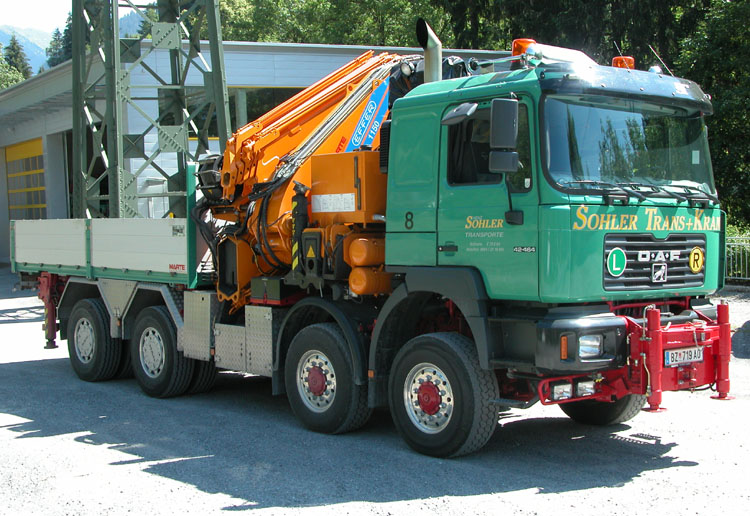 This ÖAF 42.464 belongs to the company Sohler from Schruns (A). The truck has several particular details. Let's start with the driveline. Between the engine and the gearbox we find a ZF torque converter. This helps wen you have to drive away at difficult / heavy circumstances. The axle layout is 8x8, this means that all the axles are driven. This provides maximum pulling power even at bad road conditions.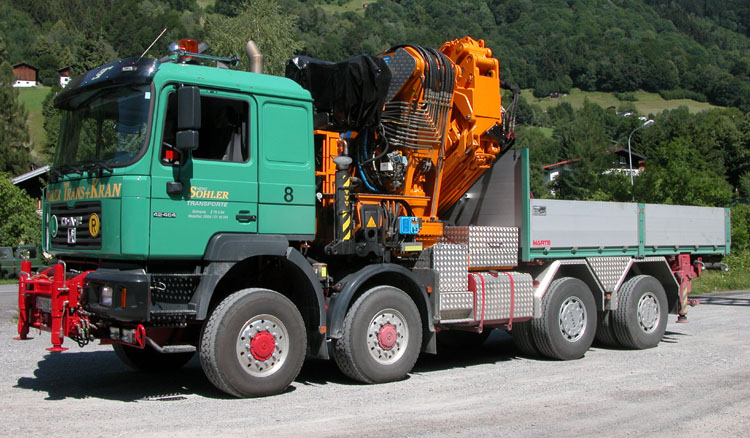 A second detail is the steerable rear-axle. The steering rear-axle decreases the turning circle. This axle is being steered by 2 hydraulic cylinders that rotate it around it's middle point. While the use of air- or leaf springs isn't possible here they used hydraulic suspension on both rear-axles (the so-called Heplex system). It has 4 suspension cylinders per axle. An advantage is that the vehicle height can be regulated by electric valves. This system has been developed by M.A.N. for a few years ago to stay competitive on the Dutch buildingtruck market. In the Netherlands there are several truck brands that have such systems on their vehicles.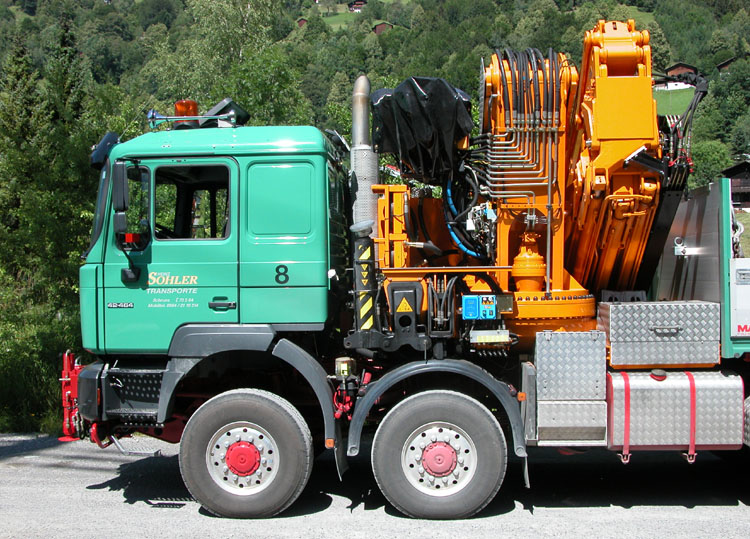 An other special thing is the, behind the cab mounted, crane. It is a Effer 1150 / 6S, which has a maximum lifting capacity of about 92 t/m. The maximum load that it can lift is aprox. 25 tonnes. The working range of the crane goes untill 17 meters. At this distance it will still lift 4600 kg. Wen that 17 meters aren't enough, they can mount a jib which increases the range to 27,4 meters. The last two sections have to be extended manually, which give the crane a maximum working range of 31,9 meters. Here it will still lift about 600 kg.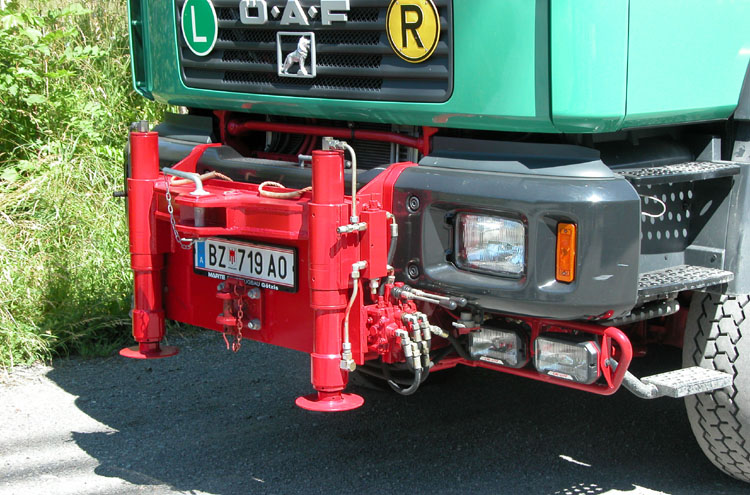 At the bumper they mounted some extra struts for the crane. These are necessary when the crane is turned to the fornt and a load is lifted over the roof of the cabin.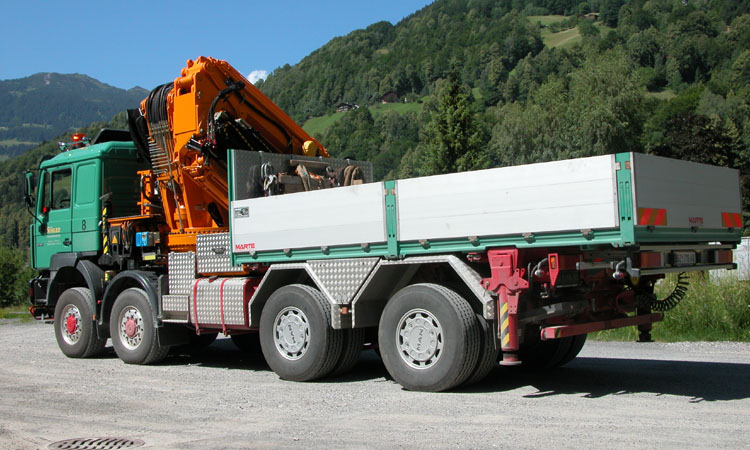 It is obvious that all the special features don't make the truck any ligther. The truck alone weighs 29 tonnes. But therefore you get a machine that is very universaly usable. It can be used as a tractor, or like here as a truck.
Click here for a shiptransport done by this truck
Back to the: MAN index/ Effer index