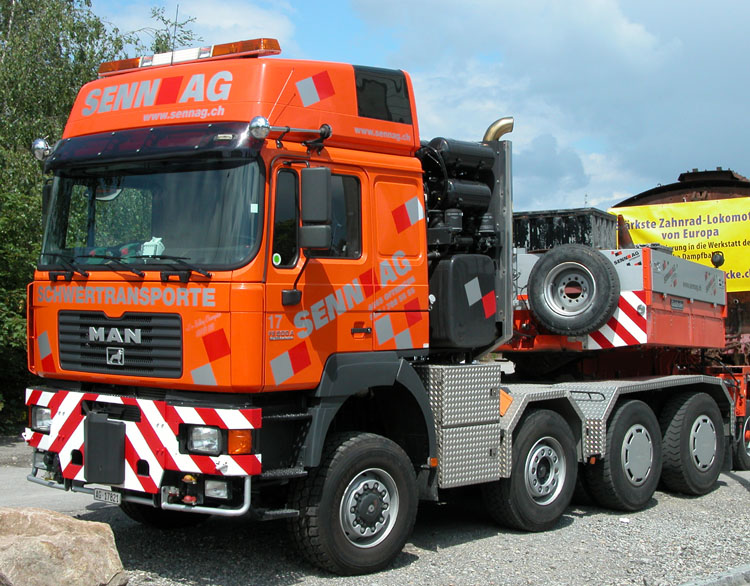 This MAN FE 600 A belongs to the Swiss company Senn AG from Oftringen.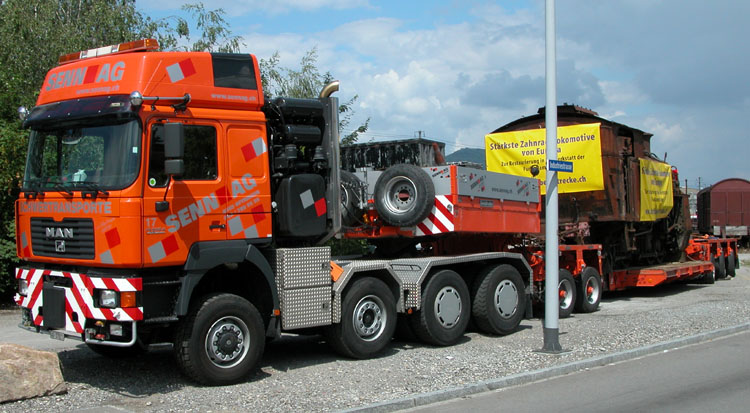 It is one of the few MAN 8x6 tractors of this type that where built. It is delivered by MAN as a 6x6 that afterwards is modified by Toni Maurer who placed the extra axle.
Other examples of these trucks are running at P. Adams, M Brunner (low roof) and Piatti.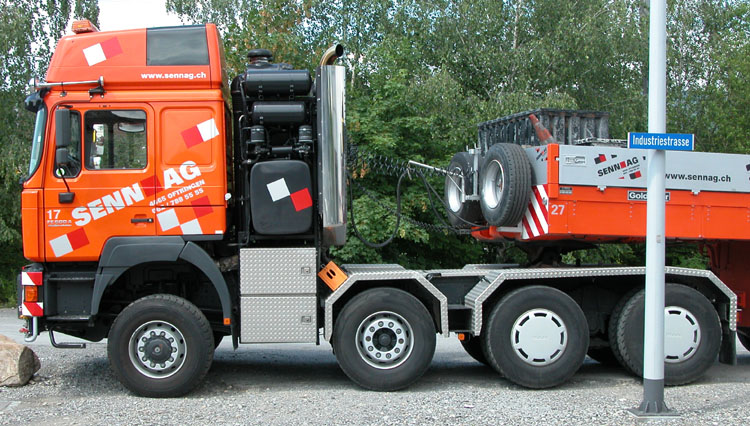 The tractor has the long wheelbase and the high MAN XT roof. The tractor is, as usual in switzerland, equiped with a lot of steel plate. Below the tower they mounted some toolboxes.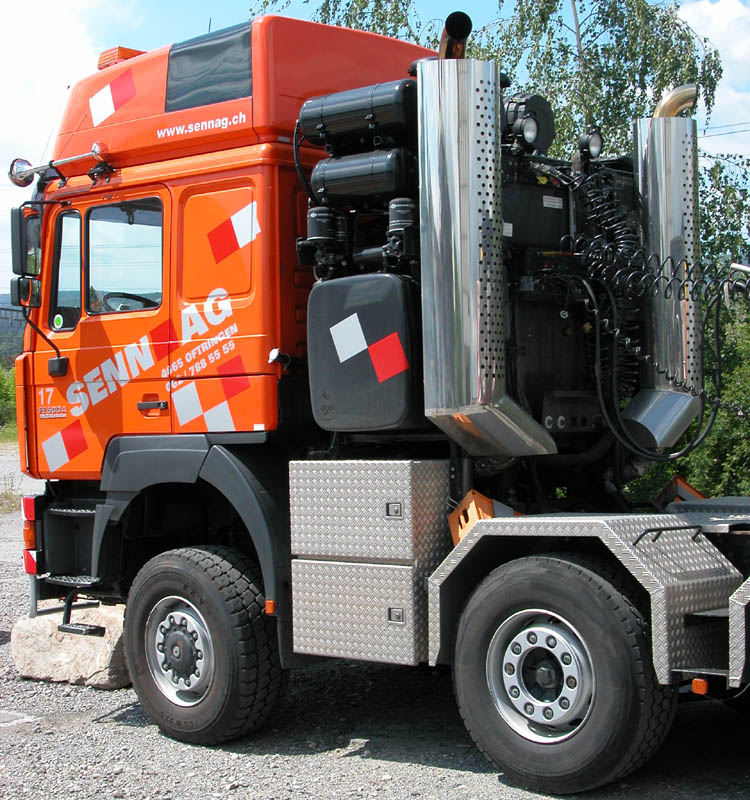 Behind the cab we see the familiar MAN tower with a dieseltank, air barrels, air filter and a heavy cooling. The striking appearance is completed by 2 raised stainless steel exhausts.

Unfortunately the truck was parked behind some obstacels.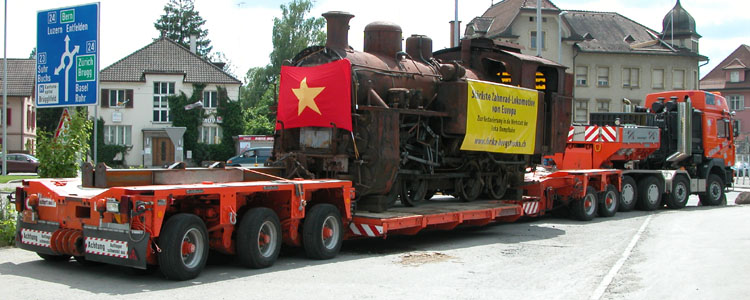 This side was free. The truck is coupled to a Goldhofer 2-bed-3 moduletrailer.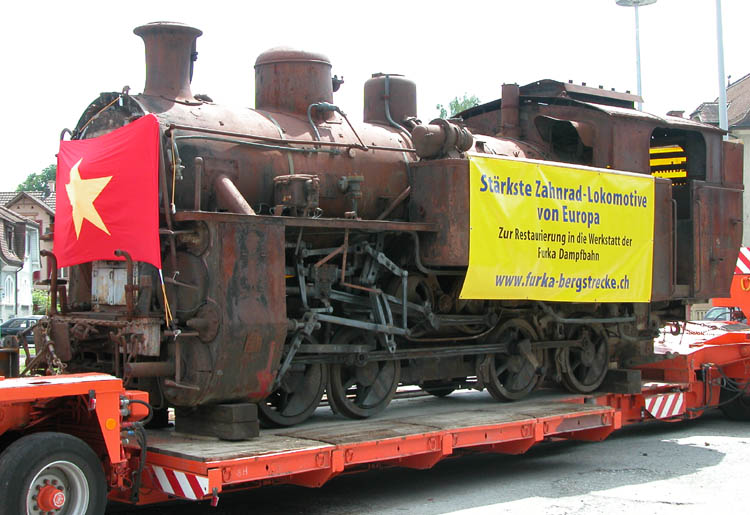 The load is this old geared locomotive (cog railway) that will be restaured.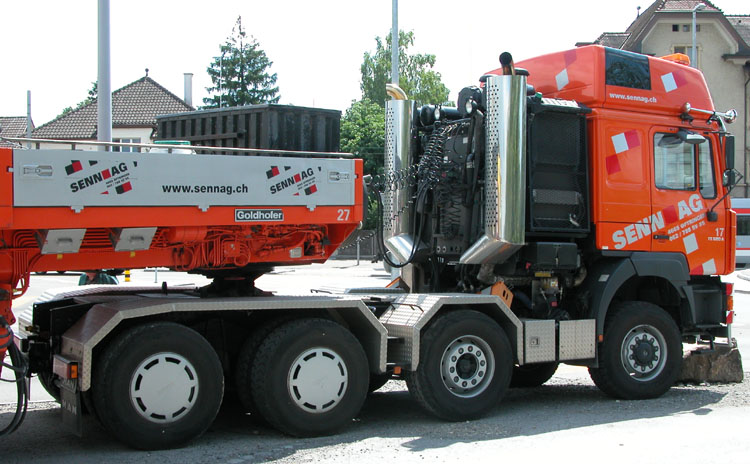 At the other side we see the cooling. Mounted here are a water-air cooler for the engine, in front of that a oil-air cooler for the gearbox (with torque converter - WSK 440) and below that also a oil-air cooler for the hydraulics. Behind the steel plate is another gearbox cooler, a oil-water heat exchanger (below the battery compartment).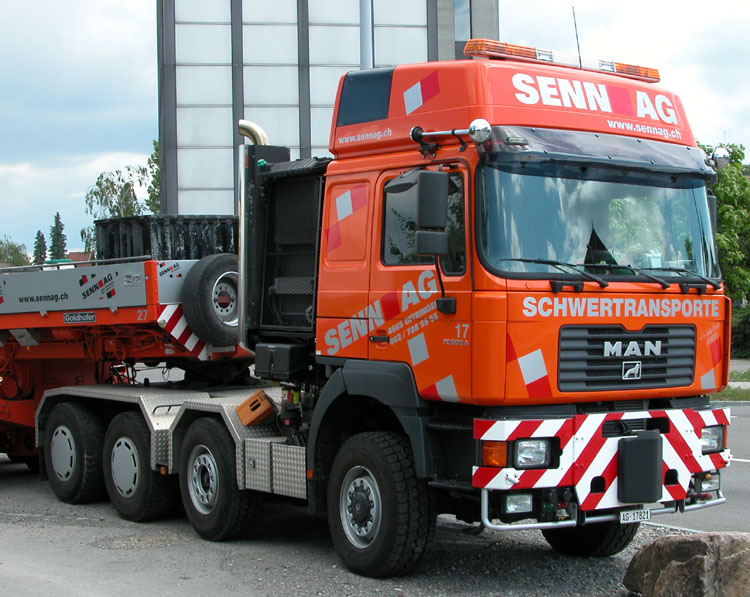 A impressive and very good looking combination!
Back to the MAN index