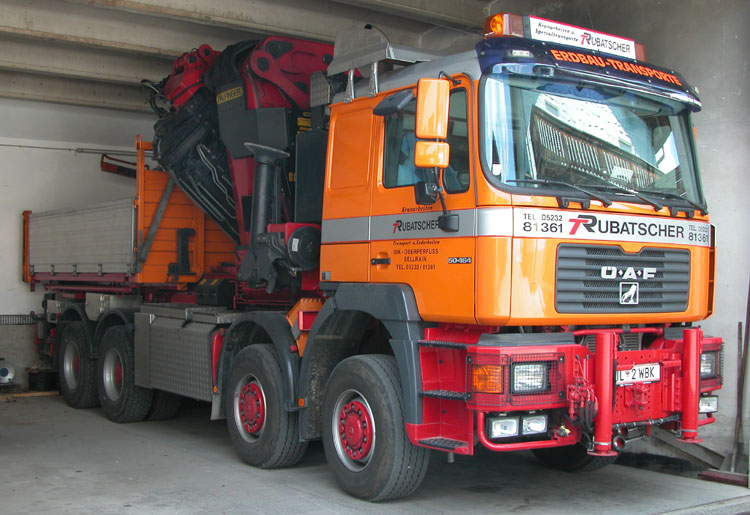 This ÖAF 50.464 belongs to the company Rubatscher from Oberperfuss/Sellrain (A).
It is a 8x8 tractor that has been equiped with a loading box.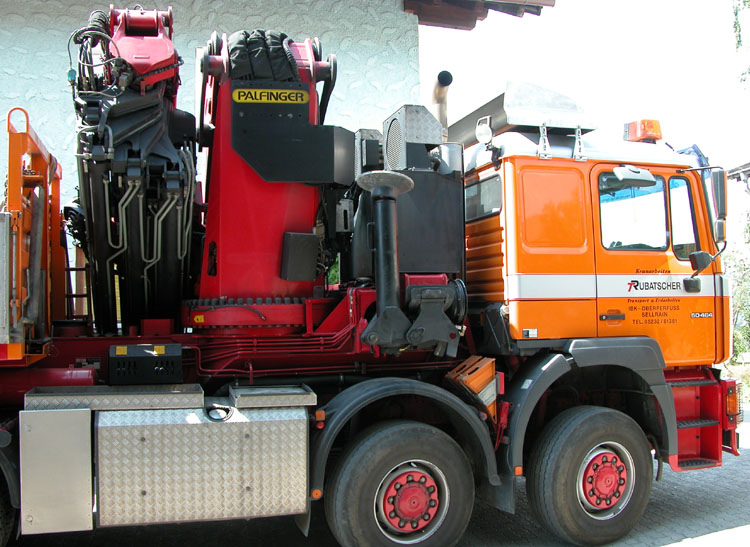 Behind the cab is one of the first Palfinger PK 120000's that where sold, it was built in 1999. It is a PK 120000 in the G version, with a jib PJ154 coupled to it. The lifting capacity is about 95 ton/mtr, the outreach in this configuration is about 33 meter.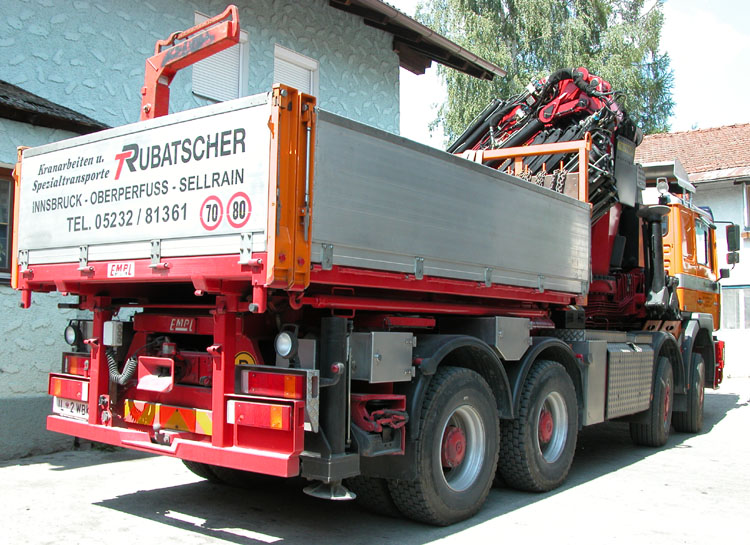 A heavy support frame is mounted between the crane and the rear outriggers. The end of the frame is visable, it carries the name of it's manufacturer/bodybuilder "Empl".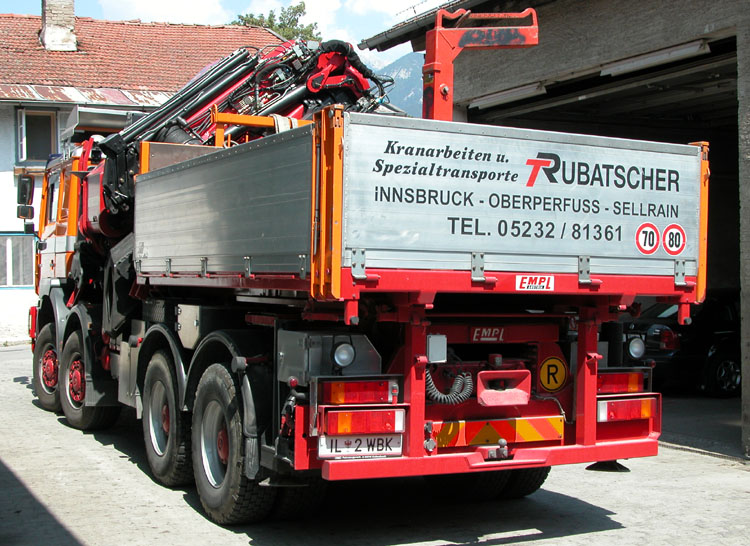 The all-wheel drive, together with the heavy crane and the necessary reinforcements give a own-weight of 31 tons. Not a lightweight, but a certain own-weight is also necessary to get enough stability during crane work.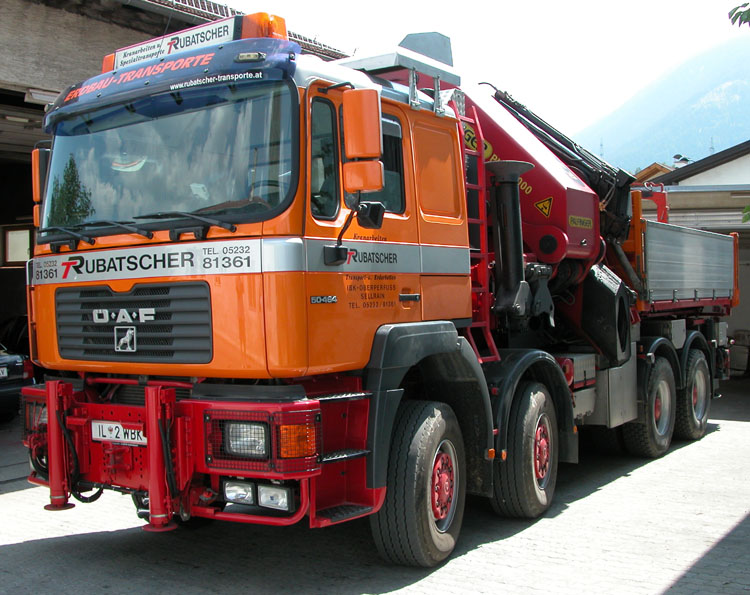 At the front bumper they mounted 2 extra outriggers.
A very nice combination of which only a few have been built in Europa. I only know off 4 of these MAN/ÖAF units.
Back to the: MAN index / Palfinger index