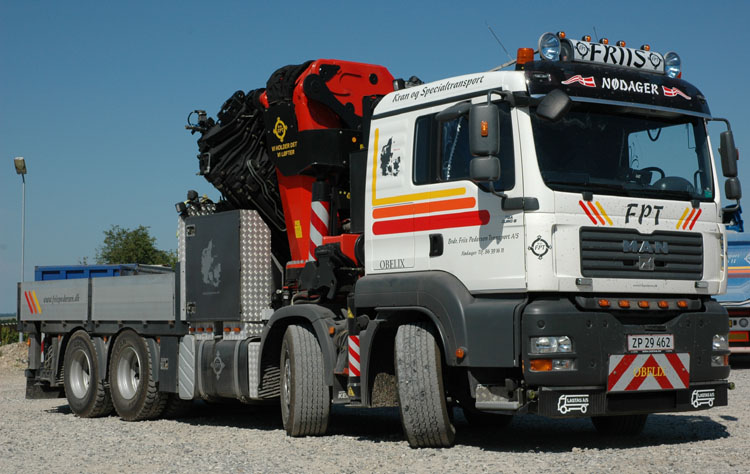 The company Friis Pedersen from Nødager (DK) owns several crane trucks. This is the heaviest one, it's an MAN with a Palfinger PK150002 crane.
It's a 8x4 with a loading box, although the size and weight of the crane don't really leave much room for a load. In the background stands a Fassi 1100 crane.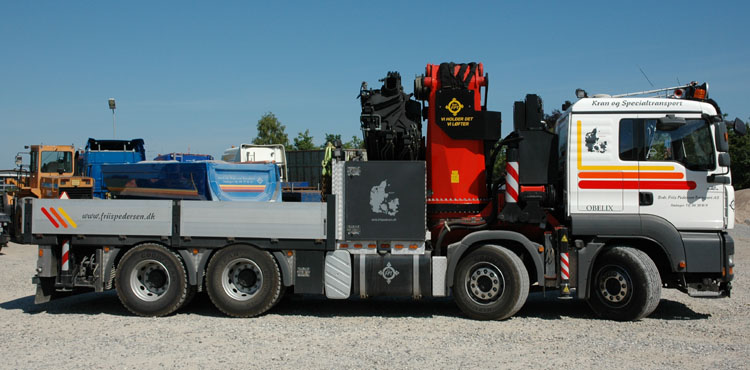 This side holds the mufler and the dieseltank, above that stands a big toolbox.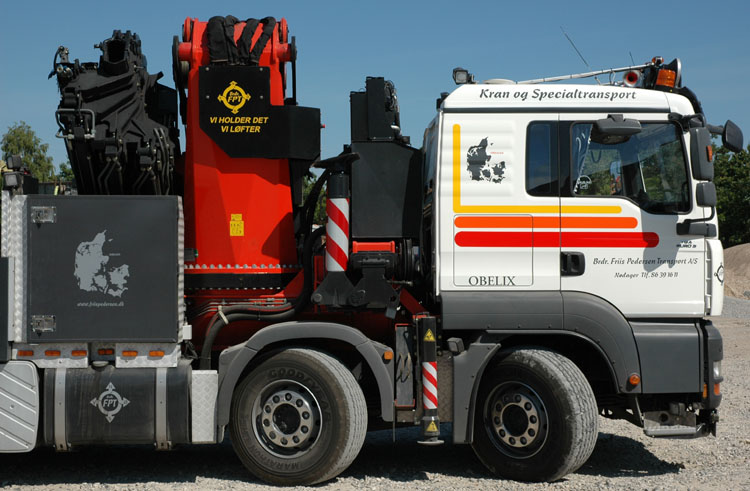 The crane has about the same length as the cab. Notice the 2 small additional outriggers just in front of the crane. They provide some extra stability when the crane has to work to the front, without the need to reinforce the chassis to the front.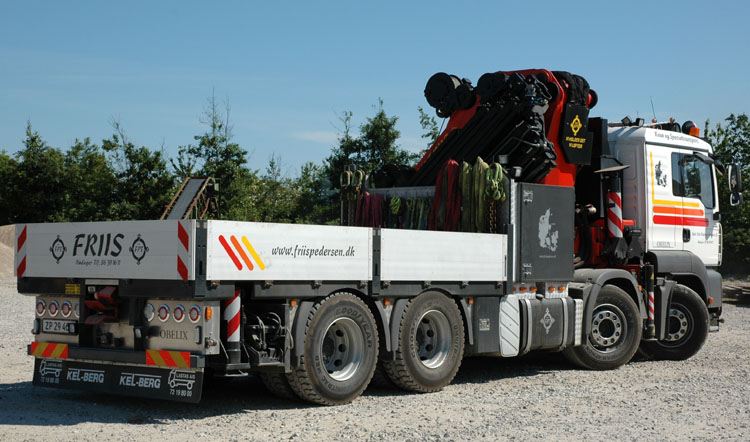 The whole truck has been styled nicely, all open areas are either filled with boxes or are closed with steel plates. Also a fine looking rear bumper was installed.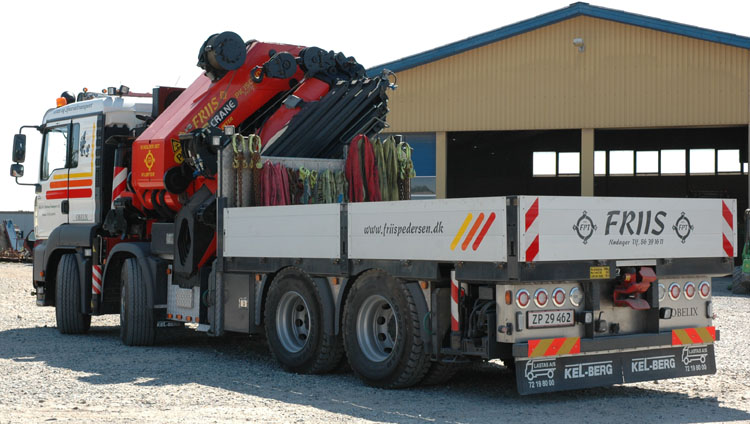 The front board of the loading box is used to hold all the lifting materials.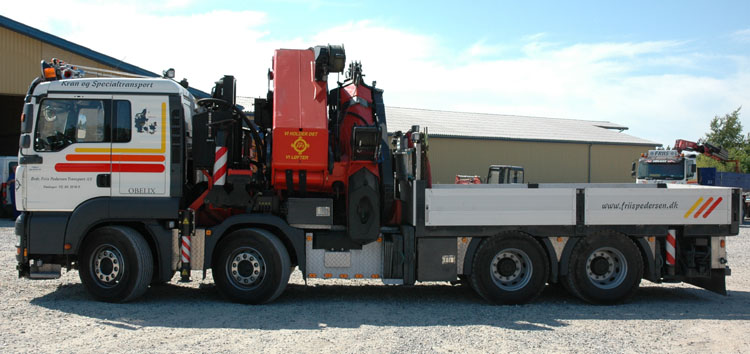 Here we see the same style as before, everything is closed or filled. Under the crane they mounted a small box and underneath that is a bigger box that also holds the batterycompartment. The crane has got 2 winches, a standard option in Denmark.
The trucks has been enhanced after these pictures, most of the grey colored parts are now also painted white which gives it a even nicer look.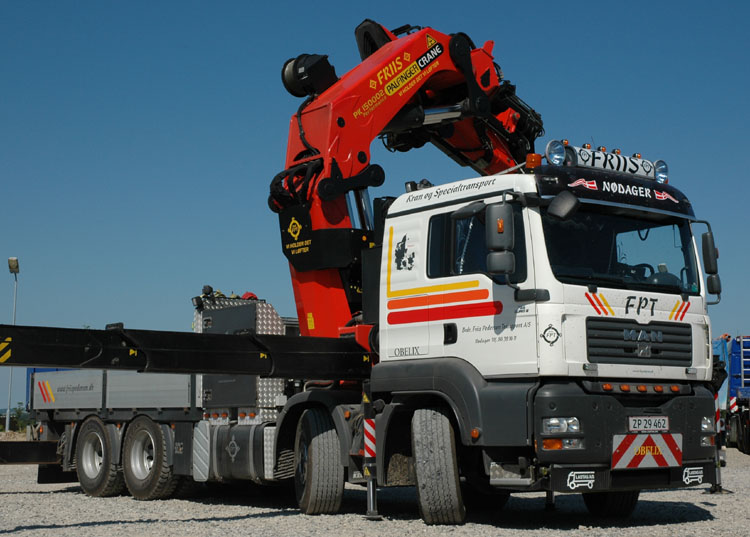 The crane was demonstrated to us. It's a Palfinger PK150002 in G version that extends 8x hydraulically to 18,8 meter and can lift 4,8 tonnes there. Pedersen also owns a PJ170E jib that gives an outreach of almost 32 meters, with the manual part that gets 33,5 meters.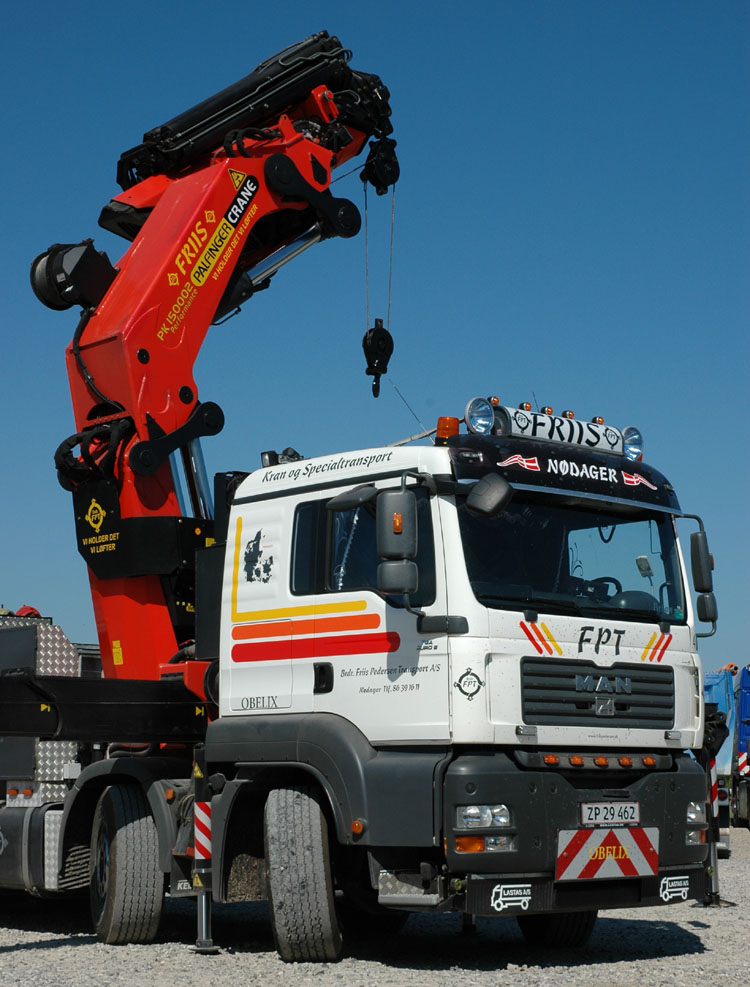 The winch was used with a hook, the cable runs through the rolls that are connected to the boom.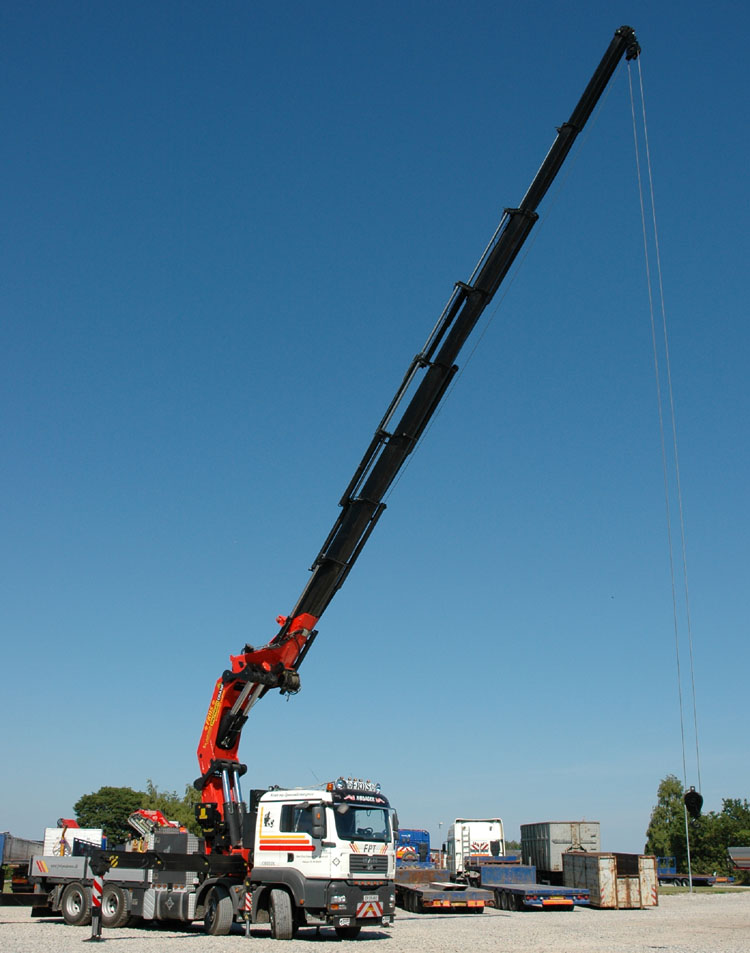 And here the base crane has reached it's full length.
Thanks to mr. Pedersen for the demonstration!
Back to the: MAN index / Palfinger index