This year the "Frühschoppen" event took place at Schertler's yard. It also contains a truckshow. This year there weren't enough crane trucks to make a report of it, but I will do a report about this interesting truck.
Al my pictures of this event can be found here: BuzzyBeeForum.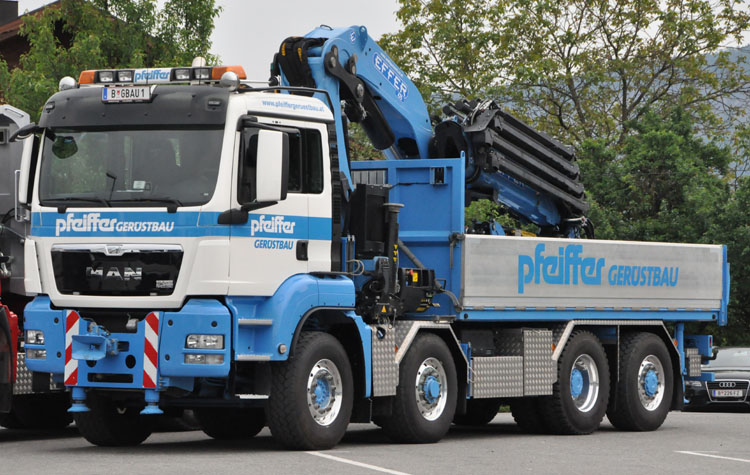 This is the interesting 4-axled MAN TGS of the scaffolding company Pfeiffer.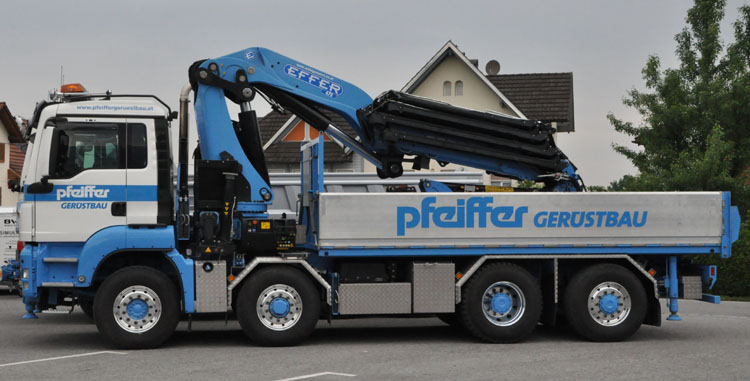 The truck has got an interesting chassis, it was modified by Toni Maurer. The base was an MAN TGS 8x6H, meaning a 4-axled truck with HydroDrive on the 2nd axle and a regular driven tandem.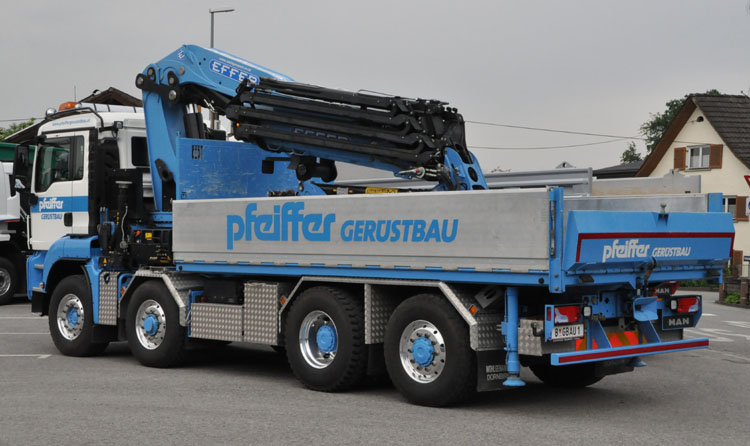 Maurer has converted this tandem to 1 rigid axle and 1 steered and driven axle. This makes it a very manoeuvrable truck with a short turning circle.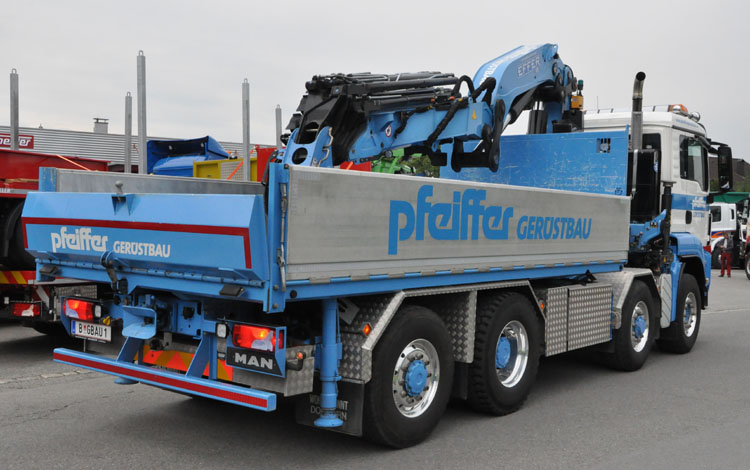 At the back is has got a flatbed with 2 large sideboards that can tilt down. The rear board can also be lowered, so that longer objects can be loaded.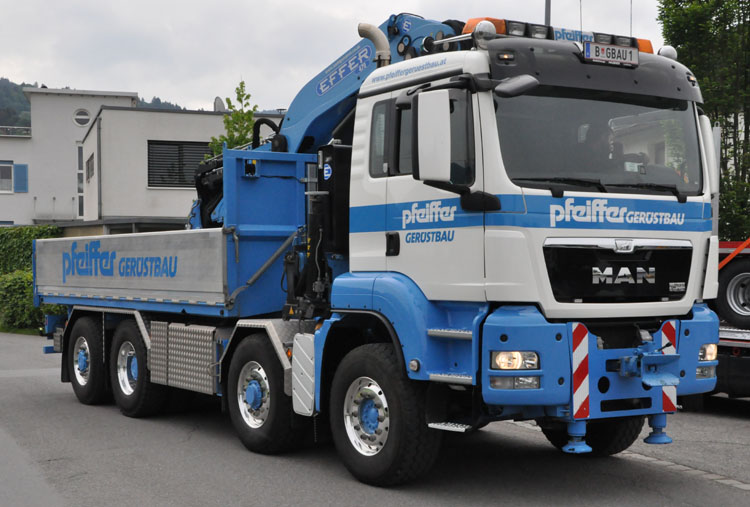 Wohlgenannt installed the Effer 470. It's a 6S version that extends to 16.85 meters with 2 tons capacity. With the 6S heavy duty jib it will lift 460 kg at 29,37 meters. This HD jib is especialy good at closer range, where it will outlift the regular jib.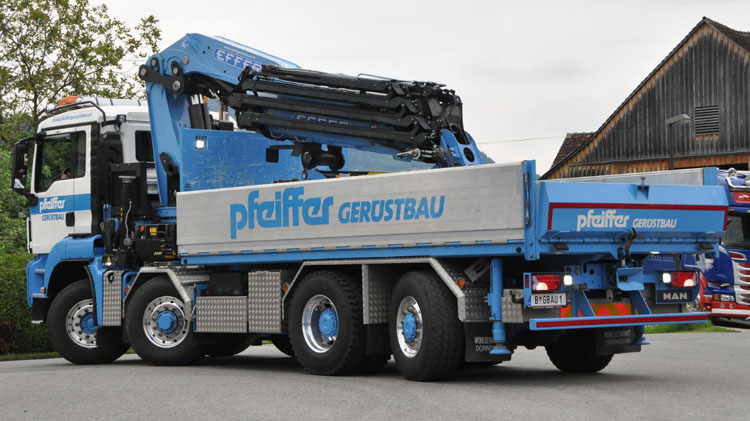 During the preparations for the show the truck had to be moved again. This way you get to see the steering rear axle, which basically shortens the wheelbase to the center of the 1st rear axle. Ideal for use on construction sites, as the truck still has enough traction.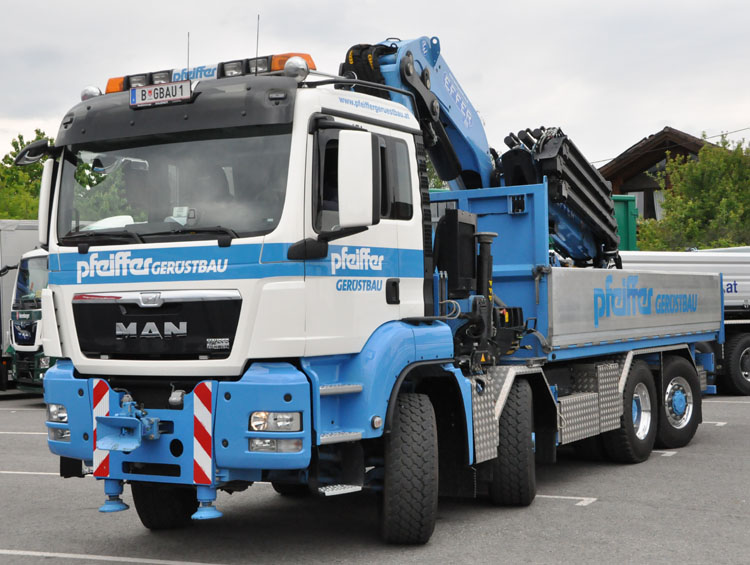 They installed 2 outriggers at the fron, they are neatly inserted in the existing bumper. The chassis was also reinforced to the front, so the crane has full capacity all around.
Back to the: MAN index / Effer index