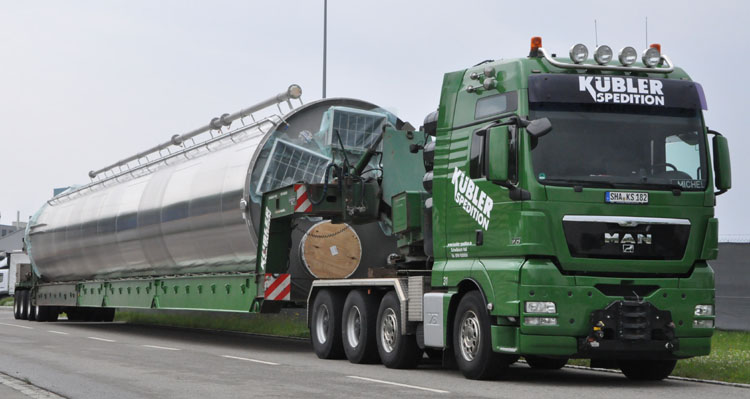 In 2015 Kübler visited Zeppelin again to get a rather large tank this time. In 2005 I photographed them as well here.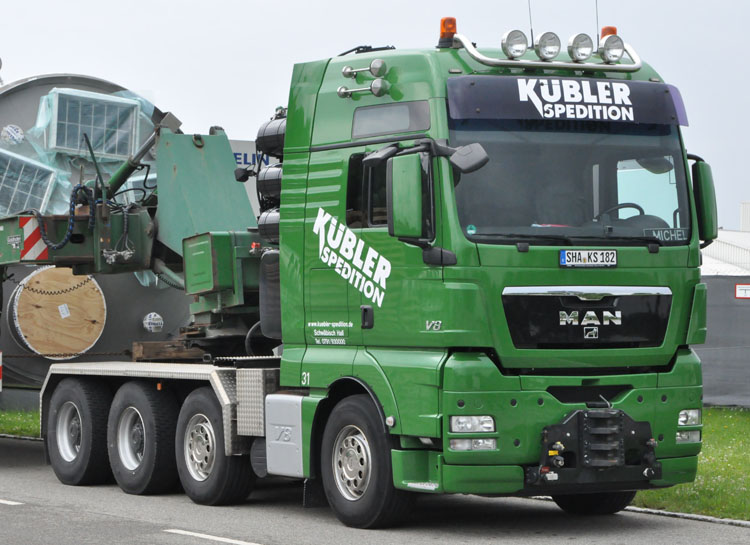 This time they used a MAN TGX 41.680 8x4 to pull the vessel-bridge.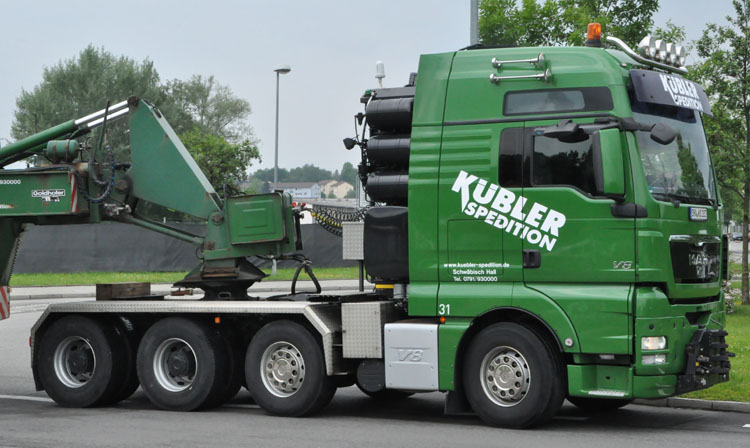 This 680 unit has a lot of different details, compared to the 680 they used for the ship transport. This one has spoilers behind the cab, steel mudguards at the rear and a different coupling at the front.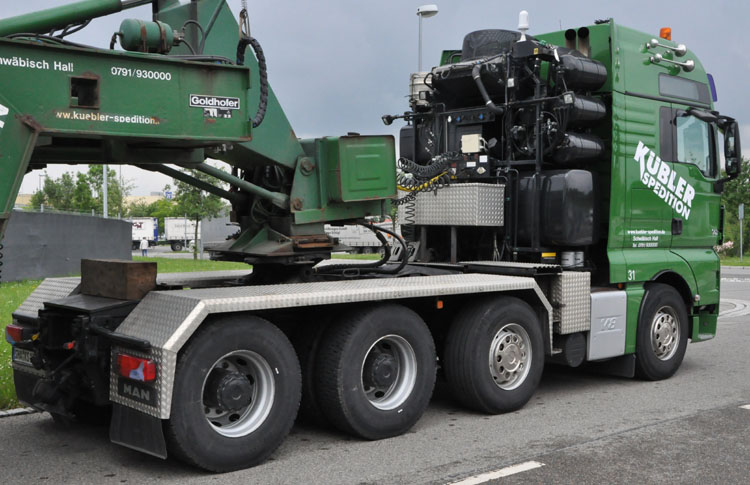 The tower consists of the usual parts, large cooler at the top, air barrels at the side and the dieseltank at the bottom. Beside the mufler they mounted a small storage box. The rear of the chassis holds a heavy drawbar coupling.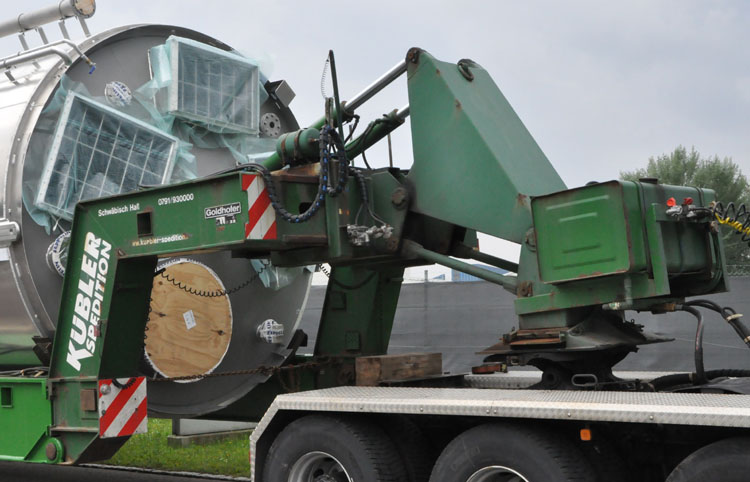 This time I could get some better images of the bridge. Here we see the lifting constructiong. The cylinders on top set the height of the bridge. The beams can be adjusted in their width.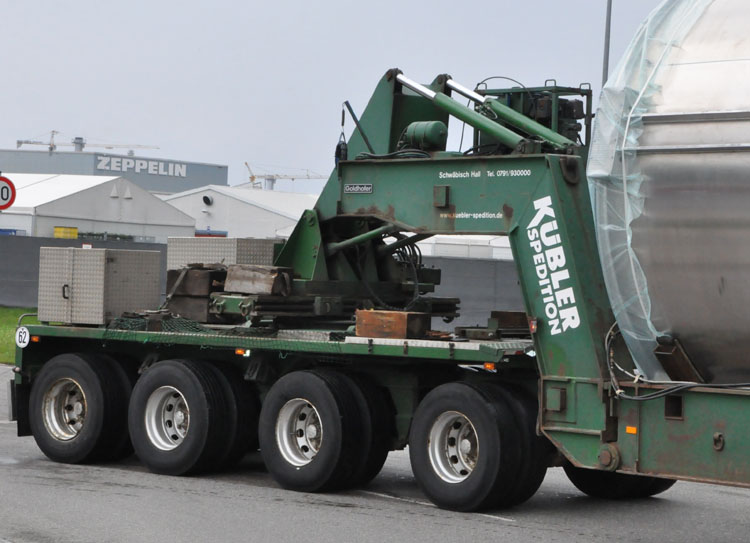 The rear of the bridge is supported on a 4-axled Goldhofer module. Here we see the same construction for height adjustment as we saw in the front.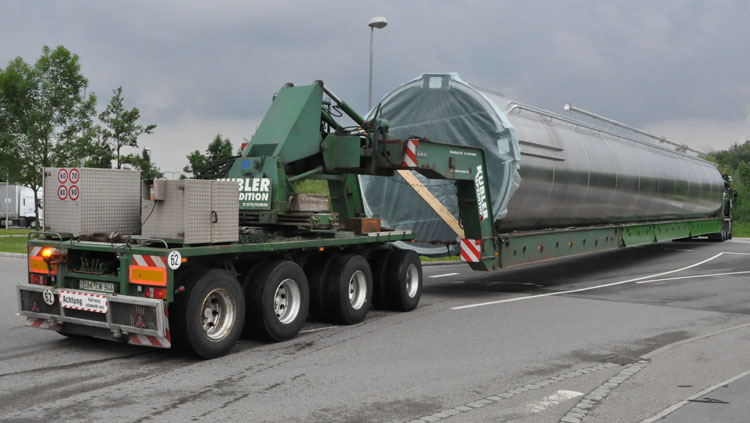 The first 2 axles on this module are steered. The beams of this bridge where assembled from 4 segments this time.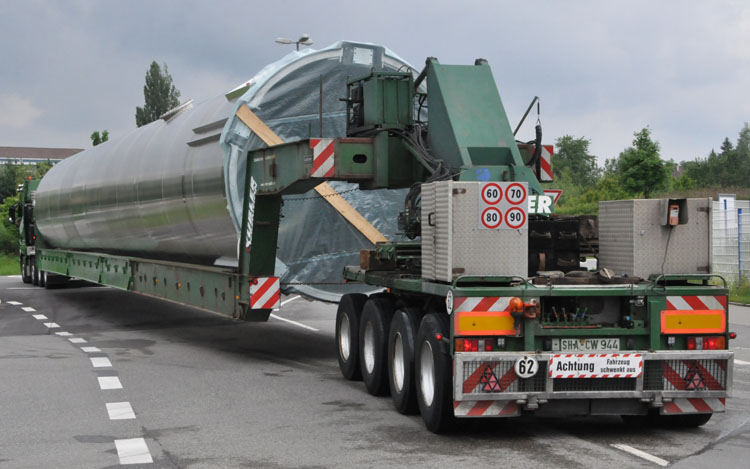 The board at the back can be flipped down and someone can stand on it and steer the module manually. Very handy when you are in a tight situation.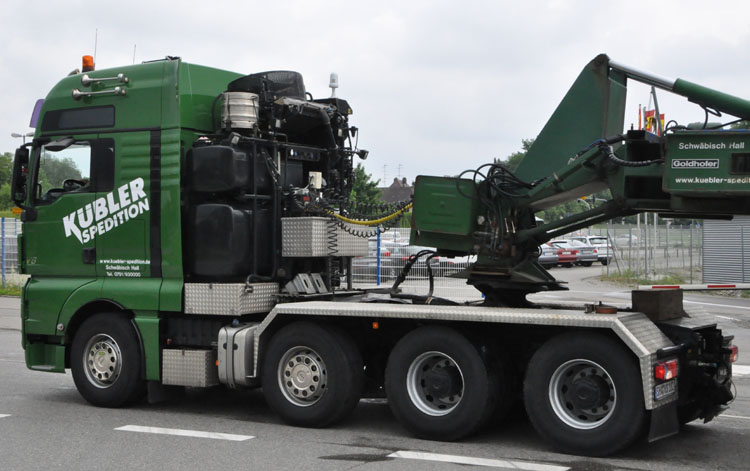 This side also holds 2 storage compartments in the free spaces of the truck. They also mounted one behind the tower. Aboven the dieseltank stands the hydraulic tank for the trailerhydraulics.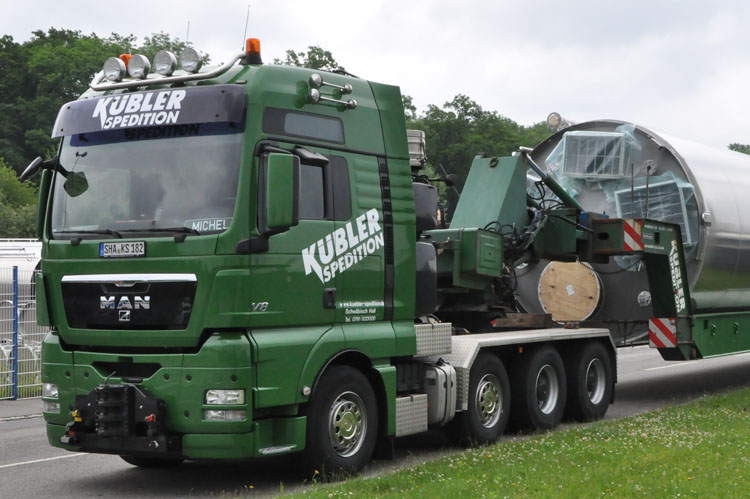 Back to the MAN index